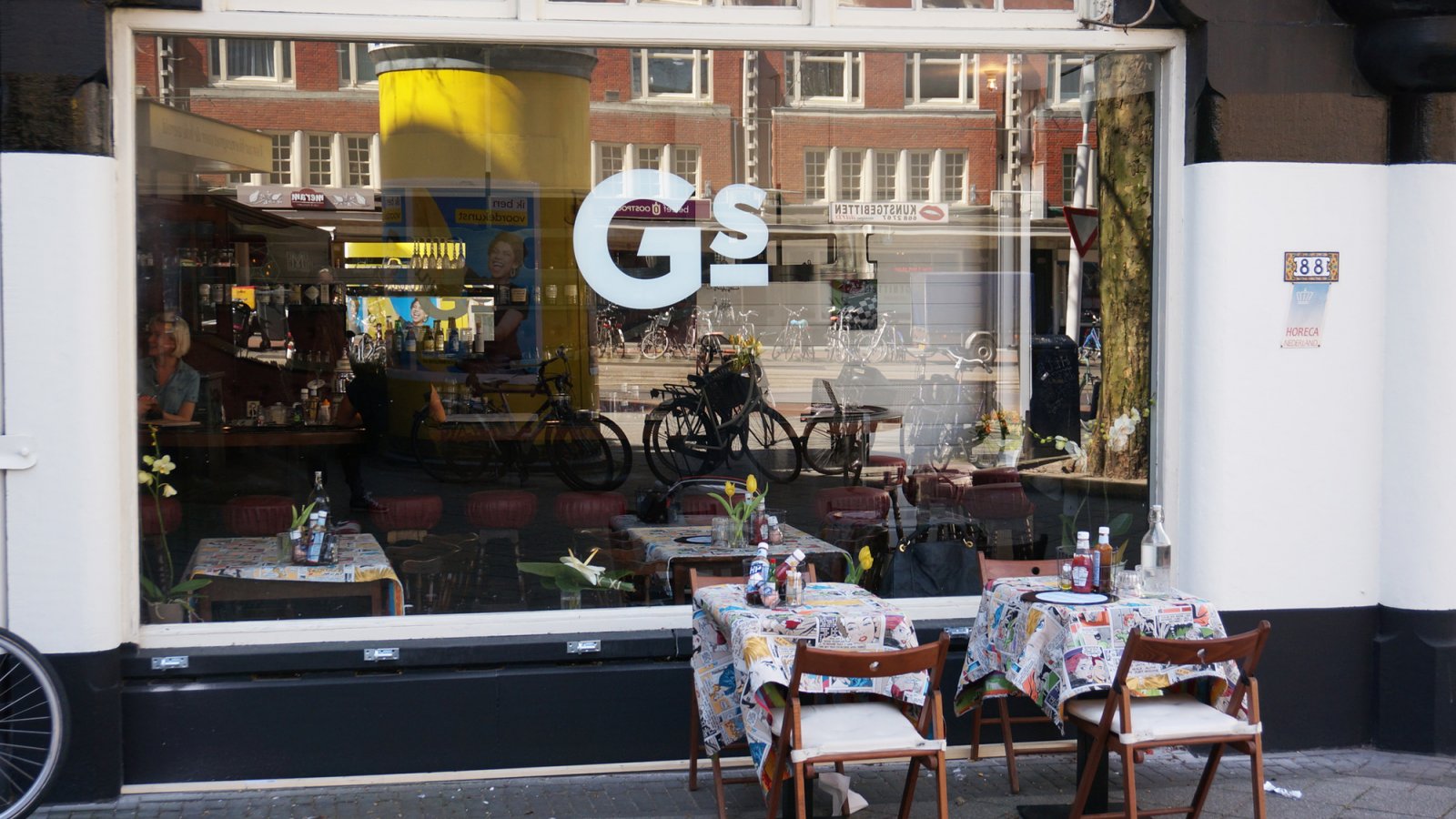 Brunch & bloody mary's affaire
---
Door op maandag 14 maart 2016
24/7
all day concept
Gs
amsterdam
---
Bij Gs start je je dag onbeschaamd met oesters, steak & eggs en een - ja, echt waar - bloody mary infused met bacon.
'At Gs we have a not-so-secret love affair with brunch (and bloody marys).' Het credo van het Amsterdamse brunchconcept Gs spreekt boekdelen.
Wie houdt van een licht ontbijtje om vredig en rustig op gang te komen, kan beter met een grote boog om Gs heen lopen. Wie aanschuift aan de excentrieke tafeltjes moet opgewassen zijn tegen een chaotische huiskamervibe en een portie hiphopmuziek.
Je begint en eindigt je dag hier - ietwat aan de late kant - met eggs benedict, een triple decker sandwich of een beef burger. Bijgestaan door de nodige cocktails die een sterke maag verlangen.
Open: 10.30 - 17.00
Goudsbloemstraat 91 (G's Jordaan), Linnaeusstraat 88 (G's Oost) & Keizersgracht 198 (G's brunchboat)
Lees meer slimme 24/7 concepten in het nieuwste Food Inspiration Magazine: Clockless eating.
Meer Concepts
Meer City tips
Meld je gratis aan voor het Food Inspiration Magazine!
Iedere maand de laatste trends, culinaire inspiratie, interviews, conceptwatching en hotspots gebundeld in een digitaal magazine.
Bekijk alle magazines op foodinspirationmagazine.com
Veel gelezen artikelen