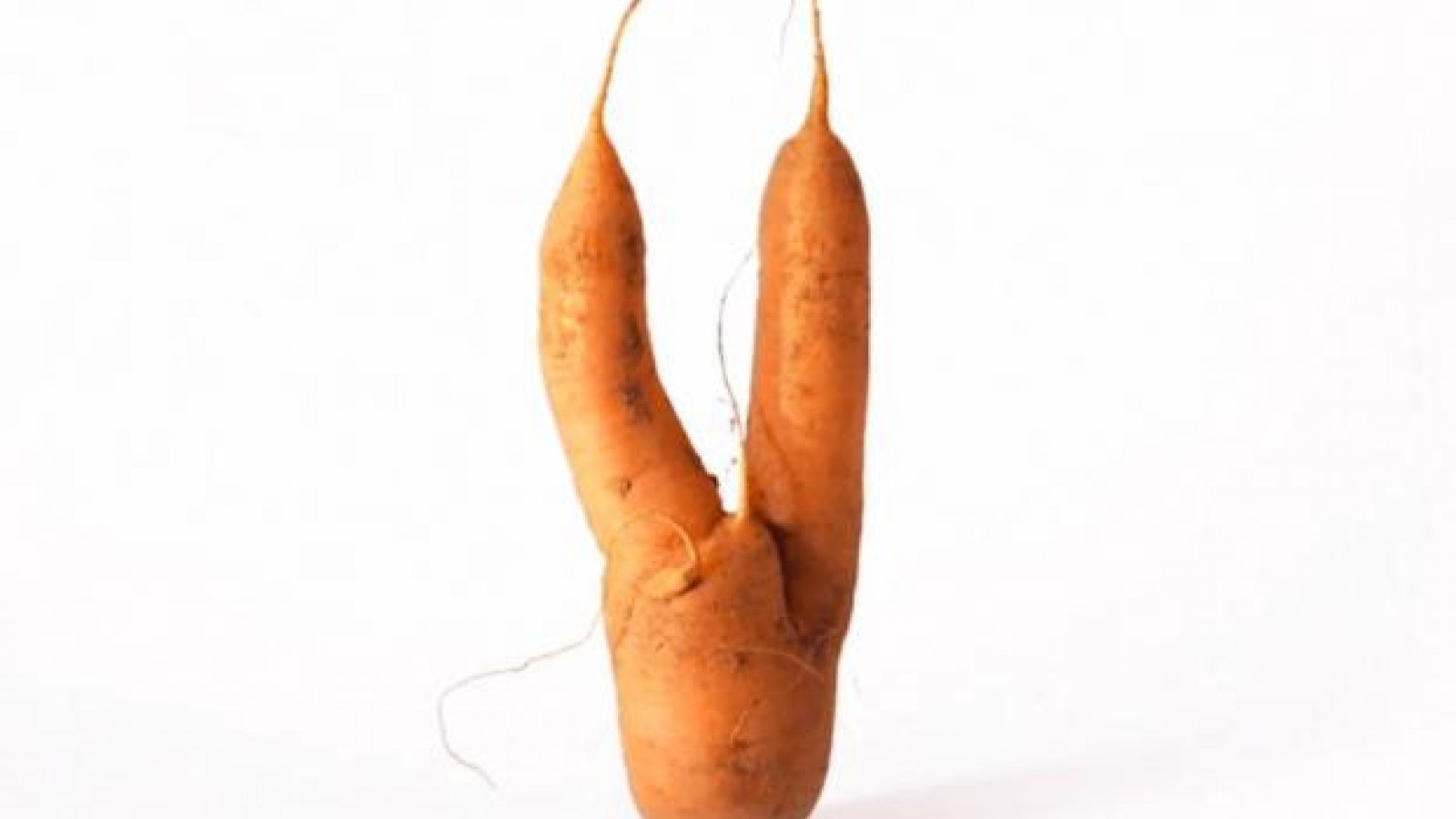 Inglorious foods
---
Door Redactie op woensdag 9 juli 2014
---
Celebrate the weird and the ugly. Wanneer pikken onze supers deze glorieuze strijd tegen voedselverspilling op?
'Fruits and vegetables are facing an absurd situation', volgens supermarktketen Intermaché. Aan de ene kant streven we naar 3 ons groente en 3 stuks fruit per dag. Aan de andere kant gooien we ieder jaar driehonderd miljoen ton van deze levensmiddelen weg.
The Hideous Orange
In het kader van het 'European year against food waste' introduceerde Intermarché, de derde grootste supermarktketen in Frankrijk, the Inglorious Fruits&Vegetables. Een film, poster en radio campagne die de schoonheid viert van de ;the Grotesque Apple', 'the Ridiculous Potato', 'the Hideous Orange', 'the Failed Lemon', 'the Disfigured Eggplant', 'the Ugly Carrot' en 'the Unfortunate Clementine'. Wanneer zien we dit terug in de super om de hoek?
Meld je aan voor het GRATIS Food Inspiration Magazine!
Iedere maand de laatste trends, culinaire inspiratie, interviews, conceptwatching en hotspots gebundeld in een digitaal magazine.
Bekijk alle magazines op foodinspirationmagazine.com
Veel gelezen artikelen