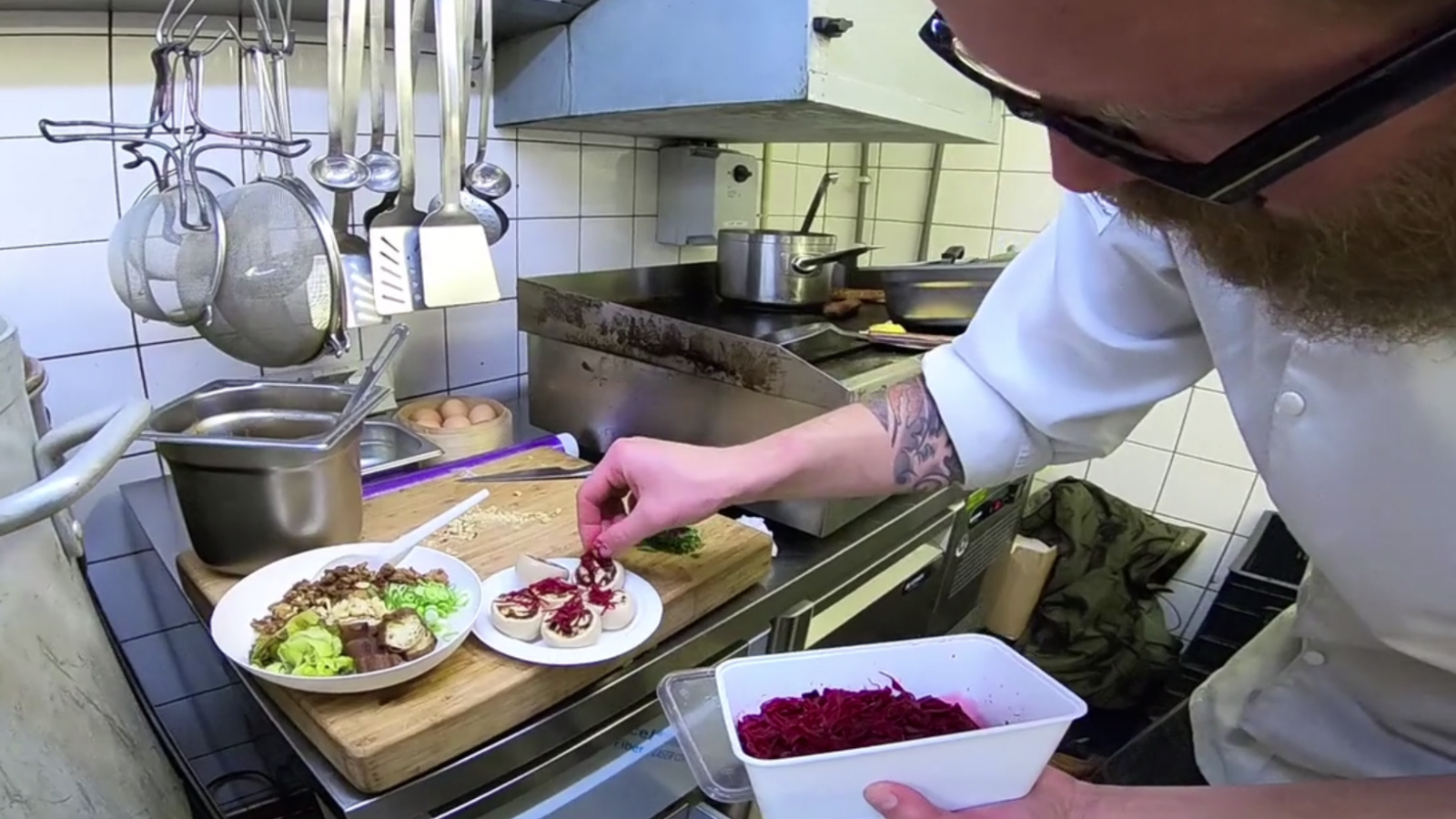 Hotspot: The Food Stage
Foodartiesten in Amsterdam
---
Door Frank Lindner op donderdag 2 november 2017
amsterdam
Melkweg
poppodium
The Food Stage
---
Melkweg en The Food Line-up programmeren foodartiesten bij The Food Stage.
Geopend in november 2017: The Food Stage in Amsterdam. Een tijdelijk restaurant annex streetfoodbar van de Melkweg en The Food Line-up. De komende drie maanden cureert The Food Line-up een wisselende line-up van streetfoodchefs en gastchefs die samen de keuken en de menukaart runnen.
Podium voor foodartiesten
Sommige foodartiesten komen een dag, anderen koken een hele maand. Op vrijdag en zaterdag staan er drie tot vier chefs tegelijk in de keuken, maar ook aan werkstations in het restaurant, live on stage!
Wij waren alvast gaan buurten bij dit volvette nieuwe concept:
Meer Video
Meer Concepts
Meld je aan voor het GRATIS Food Inspiration Magazine!
Iedere maand de laatste trends, culinaire inspiratie, interviews, conceptwatching en hotspots gebundeld in een digitaal magazine.
Bekijk alle magazines op foodinspirationmagazine.com
Veel gelezen artikelen