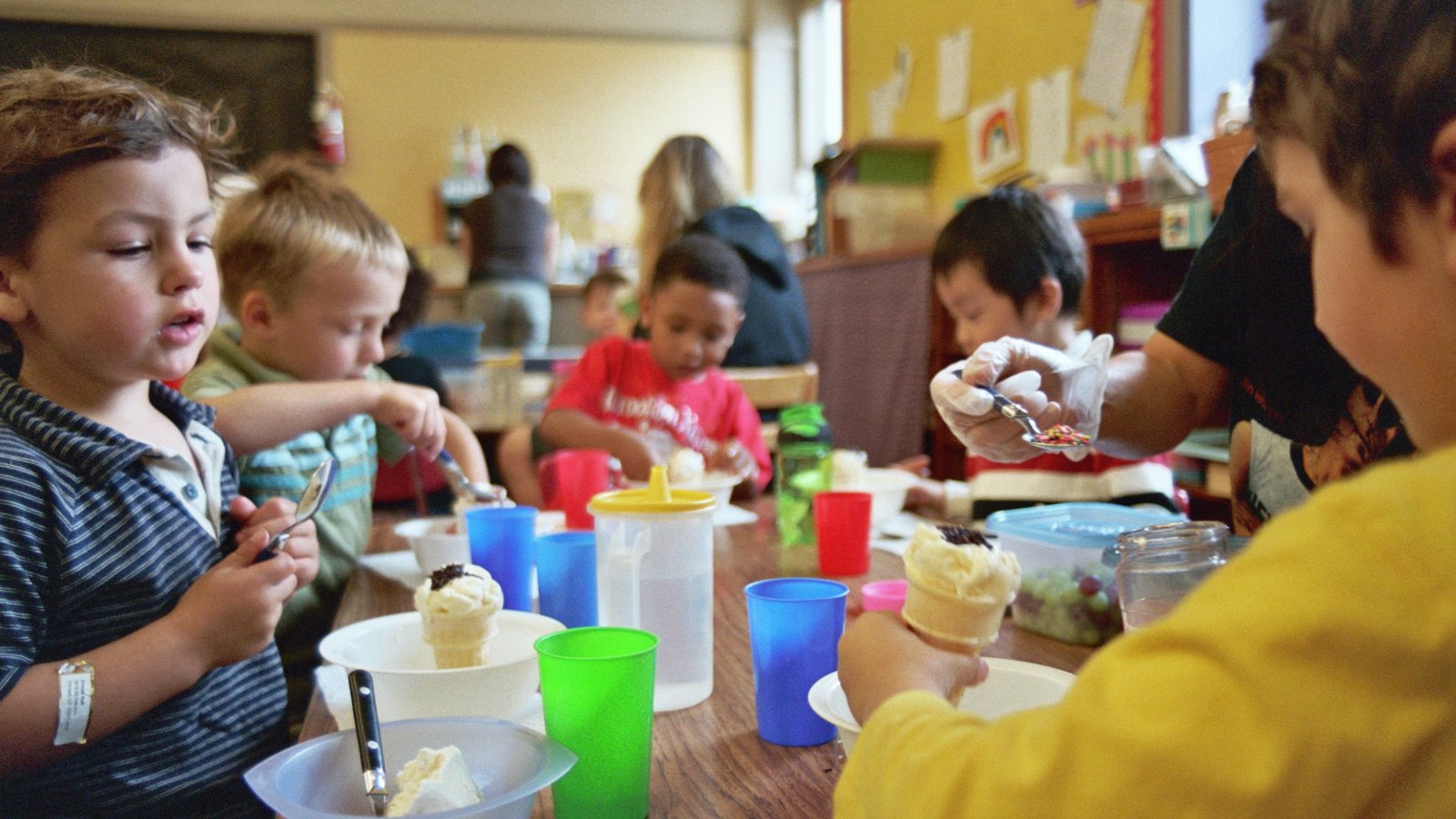 Monday movie night: Food Revolution
---
Door
Redactie
op maandag 18 mei 2015
2 min
---
'We have blessed our children with the destiny of a shorter lifespan than their own parents'. Bekijk de TEDtalk van @jamieoliver.
Welke documentaires moet je gezien hebben om het voedseldebat te volgen? Welke TED-sprekers zorgen voor nieuwe inzichten? En welke films zorgen voor een dosis inspiratie? We geven we je elke week een kijktip - zowel klassiekers als nieuwe films - om je vakkennis te updaten en je te inspireren. Deze week raden we je de TEDtalk 'Teach every child about food' van Jamie Oliver aan.
Leren koken
In deze TEDtalk praat Jamie Oliver over de invloed van Britse en Amerikaanse scholen op obesitas onder kinderen. Jamie: 'Your child will live a life ten years younger than you because of the landscape of food that we've built around them'. Door kinderen op school over voedsel te leren en het bereiden hiervan hoopt Jamie deze ontwikkeling terug te draaien.
Inspire and empower
'My wish is to create a strong sustainable movement to educate every child about food, inspire families to cook again and empower people everywhere to fight obesity', zegt Jamie. Om deze reden vond op 15 mei 2015 de Food Revolution Day plaats. Een campagne om educatie over voedsel en het bereiden ervan in het onderwijsprogramma van scholen op te nemen. De chef is ervan overtuigd dat het onderwijzen van kinderen over voedsel op een leuke manier, kinderen een basis krijgen om een gezonder, gelukkiger leven voor henzelf en hun toekomstige familie te creëren.
Bekijk hier de TED Talk:
Foto: Sarah Gilbert