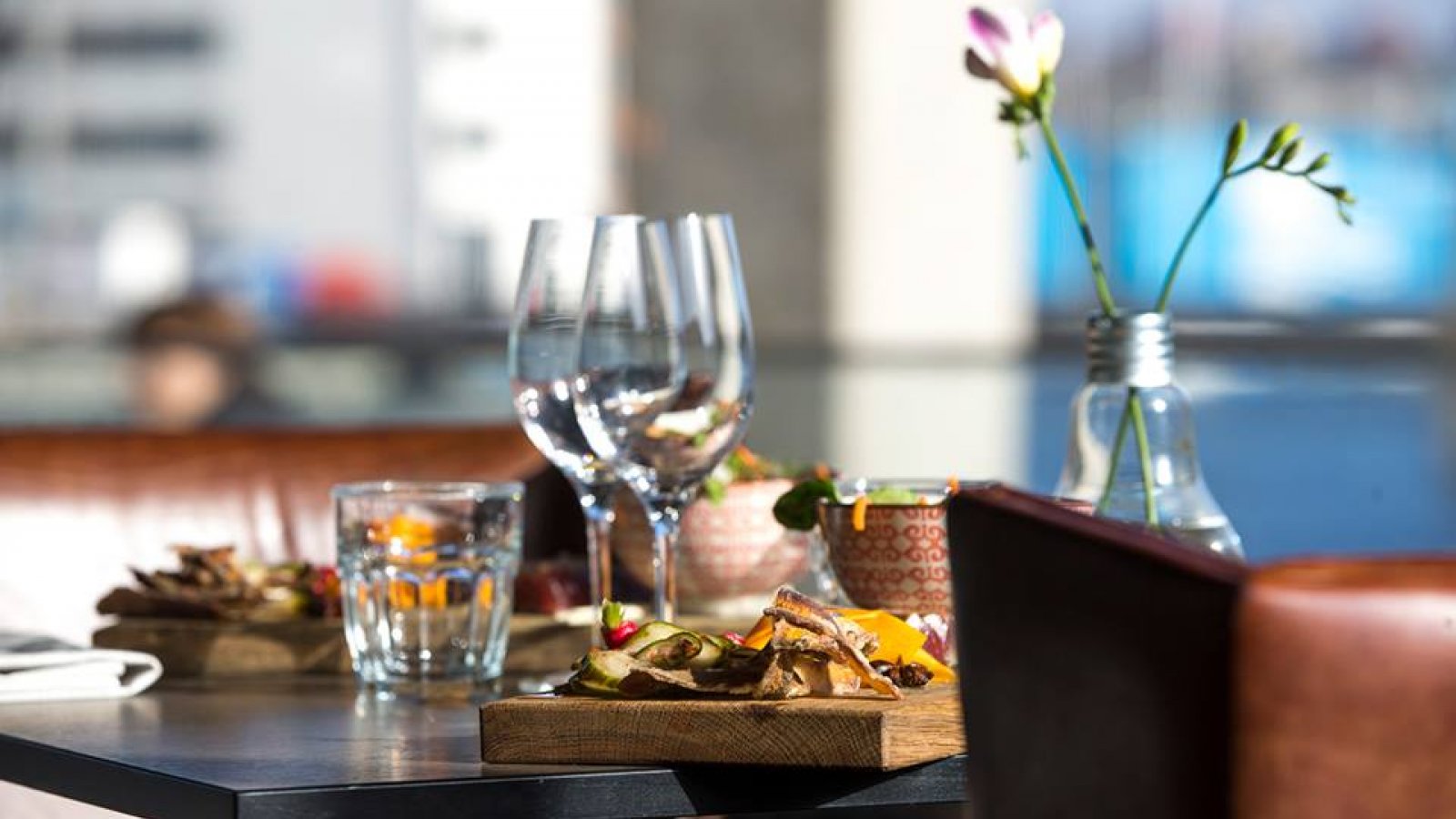 Bar slash restaurant slash ontmoetingsplek
---
Door op maandag 21 september 2015
---
'The line between genius and madness is subtle', aldus dit inspirerende restaurant in Zweden. Maar waarom?
Lindholmen is Gothenburgs oude haven, dus de perfecte plek voor een restaurant met uitzicht op de zee! Cuckoo's Nest is een bar slash restaurant slash ontmoetingsplek, gevestigd in het Radisson Blu Riverside Hotel.
Culturele combinaties
Cuckoo's Nest heeft zijn naam te danken aan de film, want: 'The line between genius and madness is subtle'. En dat is zeker van toepassing bij Cuckoo's Nest. Ze serveren culturele combinaties en internationale gerechten in alle kleuren en smaken. Voor het evenwicht serveren ze ook vertrouwde gerechten, zoals burgers en salades.
Geniale gekte
Hun unieke stijl van modern en traditioneel zie je ook terug in het interieur. Lekker wegdromen met een goed gerecht in een Chesterfield stoel, klinkt eerder als genius dan madness.
Meer lezen over geniale concepten aan de Noordzee?
Meld je aan voor het GRATIS Food Inspiration Magazine!
Iedere maand de laatste trends, culinaire inspiratie, interviews, conceptwatching en hotspots gebundeld in een digitaal magazine.
Bekijk alle magazines op foodinspirationmagazine.com
Veel gelezen artikelen