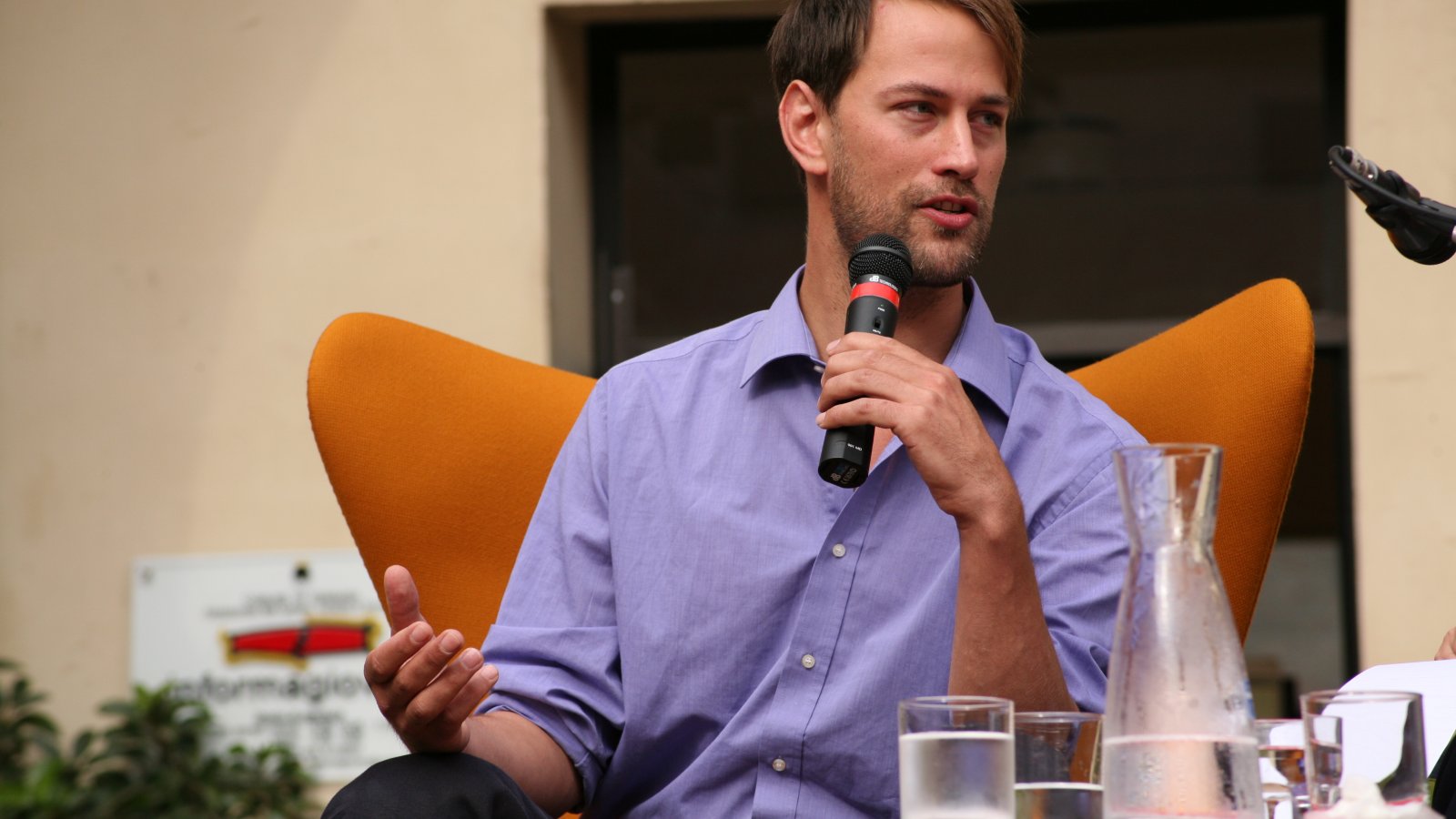 The food influencers
---
Written by Redactie on Monday 7 April 2014
---
They shake up our minds about food. Meet food influencers @carolynsteel, @feeding5k, @PetriniCarlo, @LouiseOFresco
Meet today's food influencers. Some advocate organic and sustainable foods, while others argue that we should genetically manipulate our food produce in order to feed the world. Differing visions, but one common purpose: to create a fundamental change in the way we think about and deal with food.
Tristram Stuart – The no waste hero
We already wrote about Tristram Stuart; the young Brit who is involved in the battle against food waste. He has garnered increasing worldwide attention from politicians, supermarket chains, and academics.
Carlo Petrini – The Slow Food guru
The Italian Carlo Petrini is often called the father of the Slow Food Movement, Carlo Petrini used to be an international spokesman for farmers. He advocated the protection of local food specialties against encroachment by the global food industry.
Louise Fresco – Professor on a mission
'Craft bakeries are not going to feed the world,' according to Louise Fresco. This Dutch professor believes we should be grateful for mass produced supermarket bread. She thinks this is the only way we can continue to feed the growing world population.
Carolyn Steel – The food urbanist
A 'Baker Street', 'Grain Market', or 'Miller's Way,' every town with some history has such streets. Food has shaped our cities, writes the British architect Carolyn Steel in her bestseller Hungry City.
Read the article in the Food Inspiration Magazine to learn more about the food influencers of modern times.