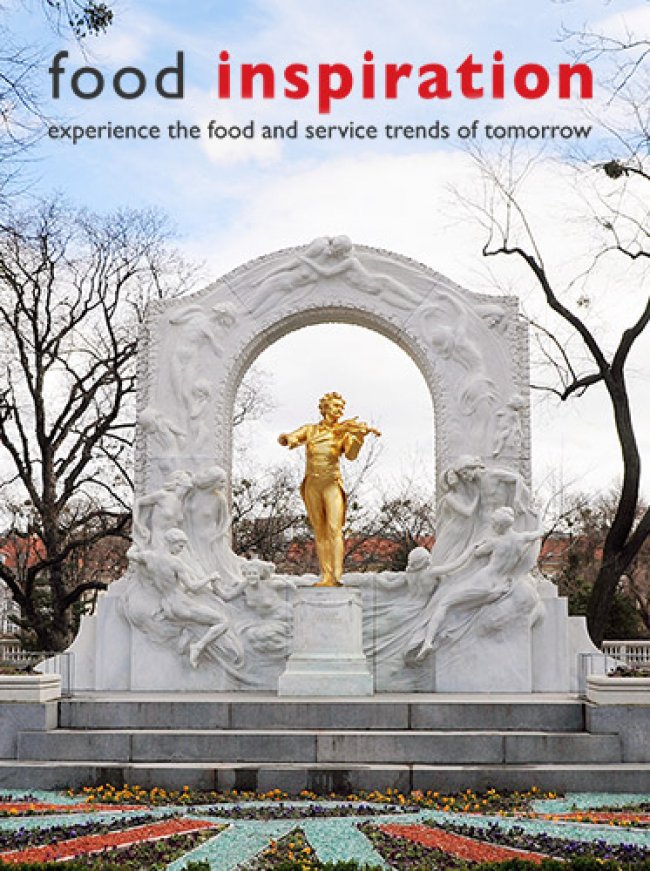 73: Meet the past
---
---
Bekijk het nieuwe Food Inspiration Magazine - Editie 73
Denk je aan Wenen, dan denk je aan klassiekers als Sisi, apfelstrudel, sachertorte en schnitsels. Maar Wenen heeft meer: hippe koffietenten, een bar met city view, vegetarische restaurants. Meet the past en face the future.
In dit magazine:
- Wenen – Klassiek, modern of allebei?
- All you can eat en betalen wat je wil. Werkt dat?
- Wat eet de brigade van het sterrenrestaurant? - Personeelseten gefotografeerd
- Droombestemmingen - Napels? Vietnam? Terschelling?
Lees het magazine
---