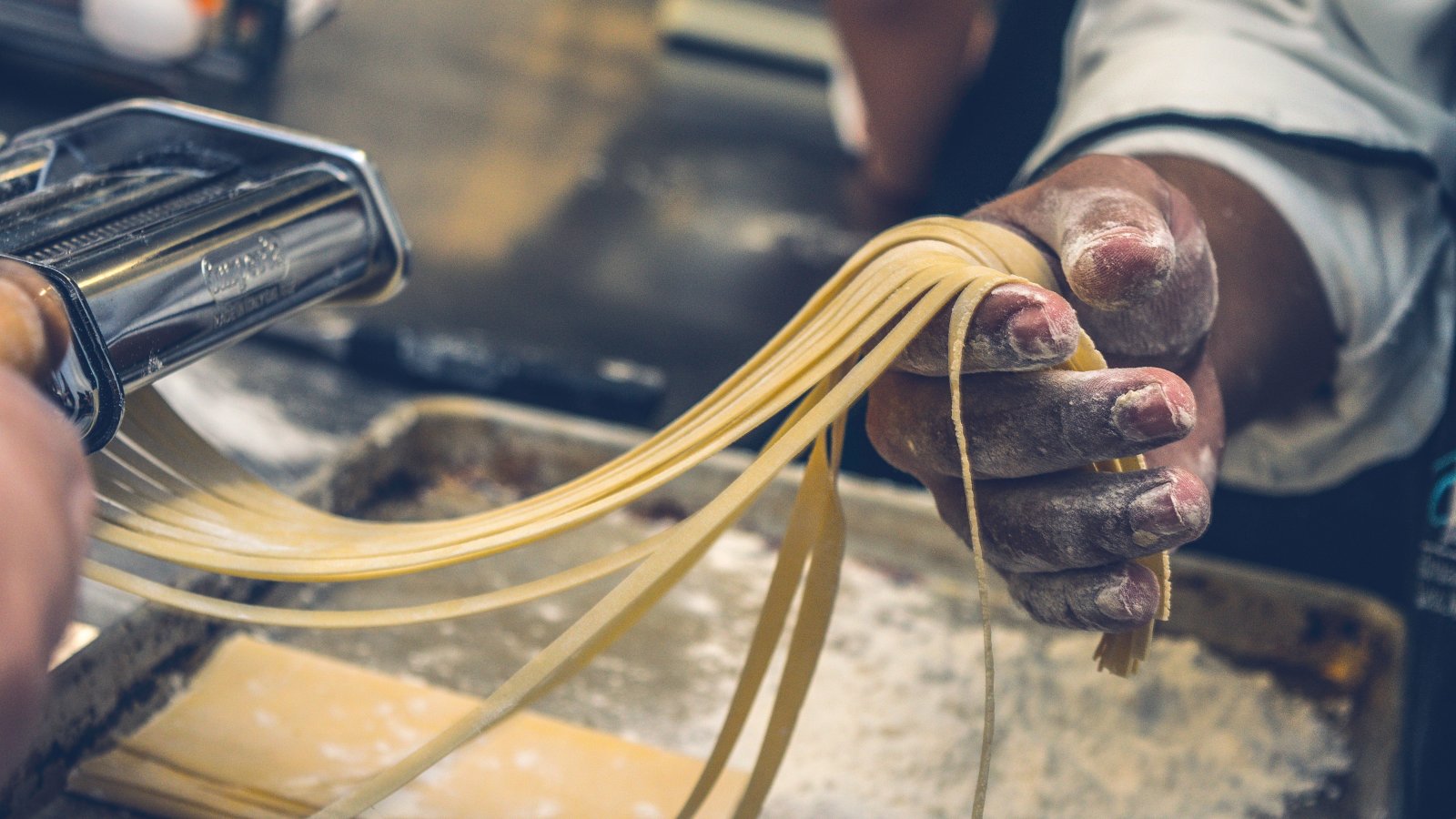 The journey is about food
Globetrotting & reconnecting
---
Written by on Thursday 4 April 2019
Food Tourism
Novanta
online magazine
---
Don't expect gold in Novanta, but rather barefoot luxury… 
Novanta is an experience hotel in Tuscany. Don't expect marble and gold in this former mountain village an hour's drive from Florence, but rather barefoot luxury. At this location you will be immersed in local Italian farming life, far removed from mass tourism. Food Inspiration went to visit this remarkable location. 
Staying at Novanta is all about eating and drinking together and about your personal relationship with this food. The morning starts with a big communal breakfast. In the afternoon you can go hunting truffles or participate in a wine workshop organised by a local vintner and in the evening, if you like, you can head to the kitchen to help the chefs prepare fresh pasta.
Food professionals are globetrotters. They roll up their sleeves to discover more and more about where their ingredients come from. Food is no longer a means, it has become the objective itself. Check out all all the reasons and concepts in the digital magazine!
More from Magazine
Food Inspiration magazine
Sign up for our free digital magazine
View all magazines on foodinspirationmagazine.com
Trending articles