Top five London trends
Focus on food trends from the British capital

Written by
Maaike de Reuver
on Friday 10 March 2023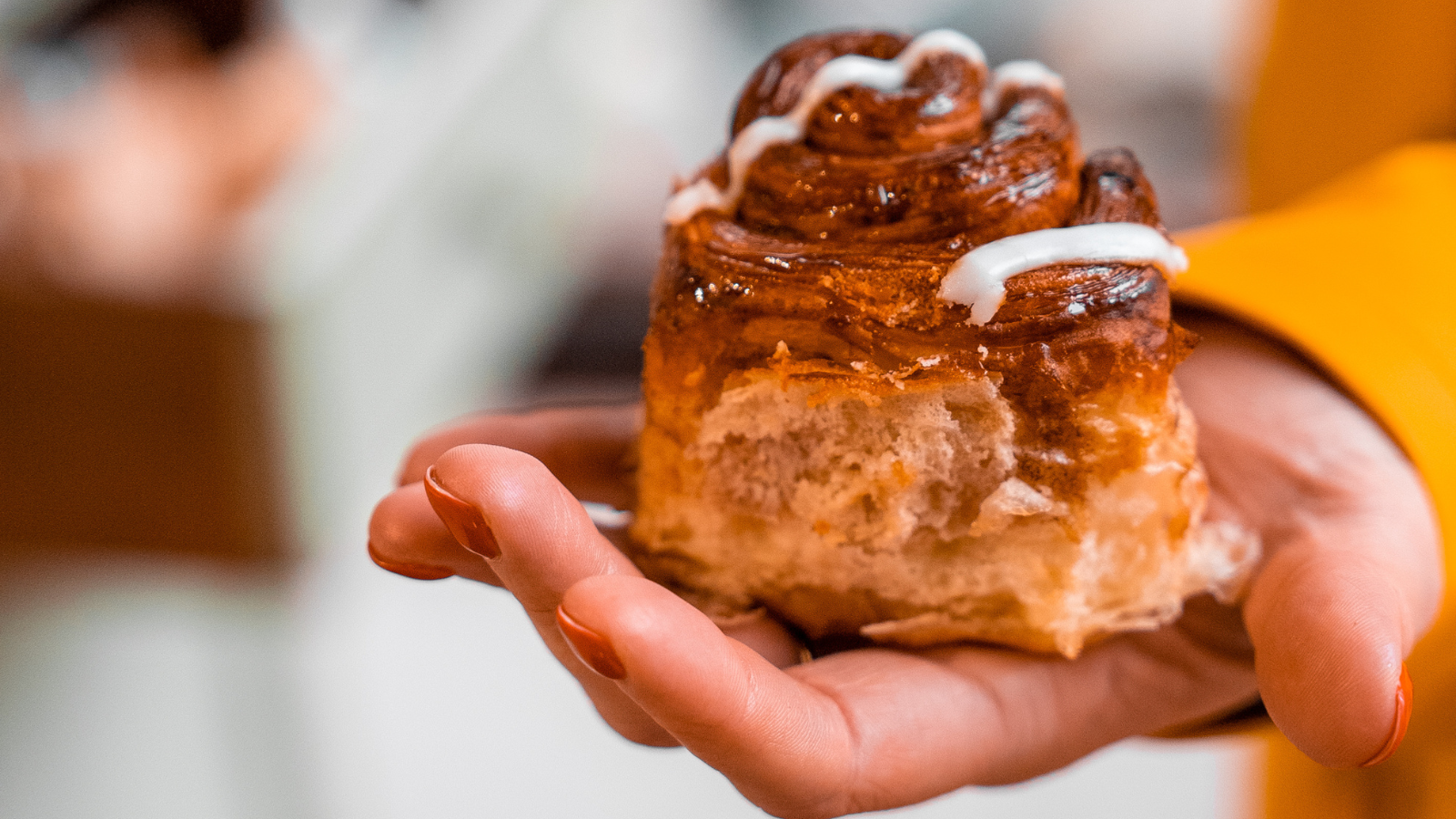 Food Inspiration went to London in search of the latest trends, hippest concepts and newest developments in this bustling food capital. Here are the five trends that caught our eye.
1. Food innovation in residential areas
The growth of restaurant chains is very visible in London. The big players are getting bigger, with many standalone restaurants losing out. In the British capital (and partly due to corona), a lot of independent food businesses were closed, and their locations taken over by large conglomerates. At the same time, many of these restaurants have also opened because of the emergence of new shopping malls and food courts. These locations skew toward rent prices that are way too high for small-scale concepts, which results in large companies taking their place there too. And these are not just large American fast food chains; the UK has many of its own food formulas and franchises as well. Brands like Caffè Nero, Pret A Manger, ITSU and LEON all have dozens of branches in the city limits.
Visitors to the city center would be hard pressed to discover new and upcoming food concepts, as these locations are not affordable for starting entrepreneurs. To spot innovation, you have to head to the creative (residential) districts. Since the corona crisis, more Londoners work from home and look for new food concepts around their home. Neighborhoods like Hackney and Islington are prime locations for spotting new concepts.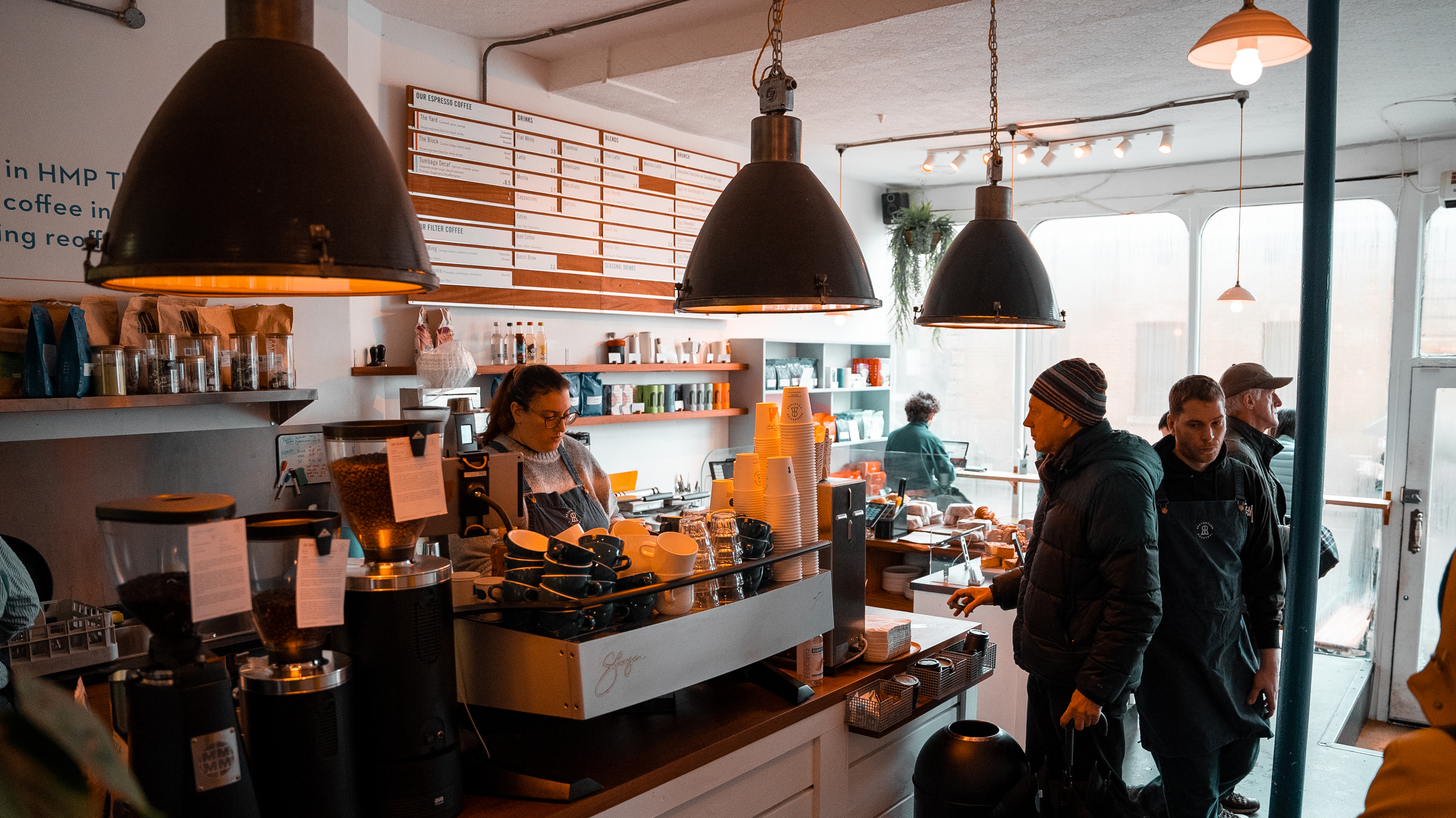 2. Inclusion and diversity
Themes around inclusion, gender equality and diversity seem to have been penetrated in the restaurant industry in London. One example is Redemption Roasters, a coffee bar and roastery that works with convicts and ex-convicts. At Redemption Roasters, employees are trained to be professional baristas, which provides them with a chance to pursue a career throughout the hospitality industry. 
The Indian restaurant Darjeeling Express also helps women in the hospitality industry, a world that is traditionally dominated by men. At Darjeeling Express, located in the Soho district, only women work in the kitchen. Partly thanks to the inspiring leadership of owner Asma Khan – who was featured in the Netflix series Chef's Table – women feel welcome and valued here. There is even a waiting list of women who want to work in the kitchen with Khan, a dream for many restaurants grappling with staff shortages.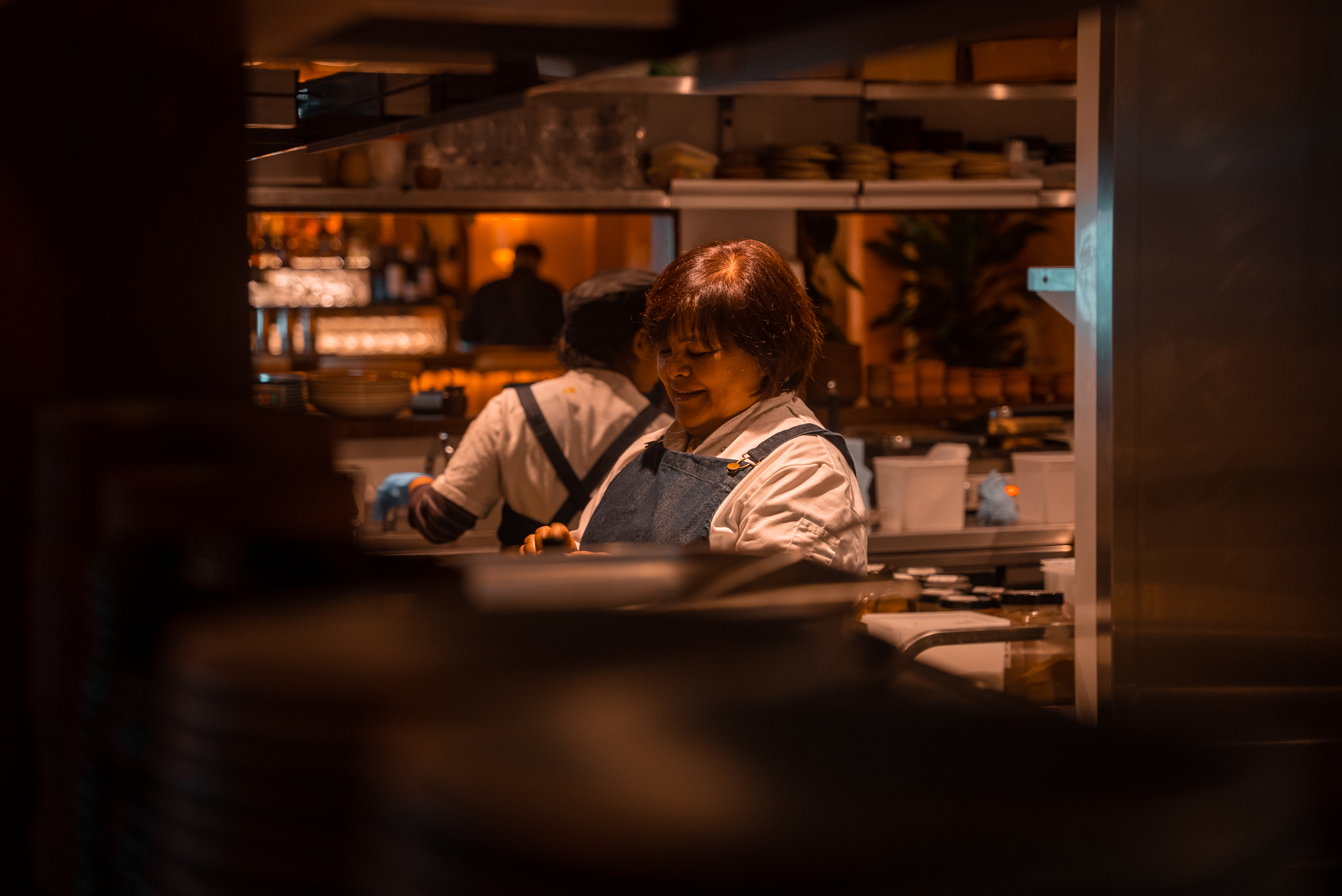 3. Vegan boom is waning
A couple of years ago, almost all the new concepts in London seemed to be vegan. Vegan donuts, vegan to go, vegan sushi; it wasn't on trend if it wasn't plant-based. Today, new concepts focus more on working locally, with vegetables playing a primary role and animal proteins also included on the menu. At the trendy natural wine bar and restaurant Jolene, pork belly and monkfish are on the menu, in addition to vegetable dishes. Fast casual concept, Farmer J revolves around ready-made meals that are prepared in the open kitchen. The guest selects a base of rice, pasta or lettuce, and then chooses vegetables; meat and fish can be ordered as an additional option.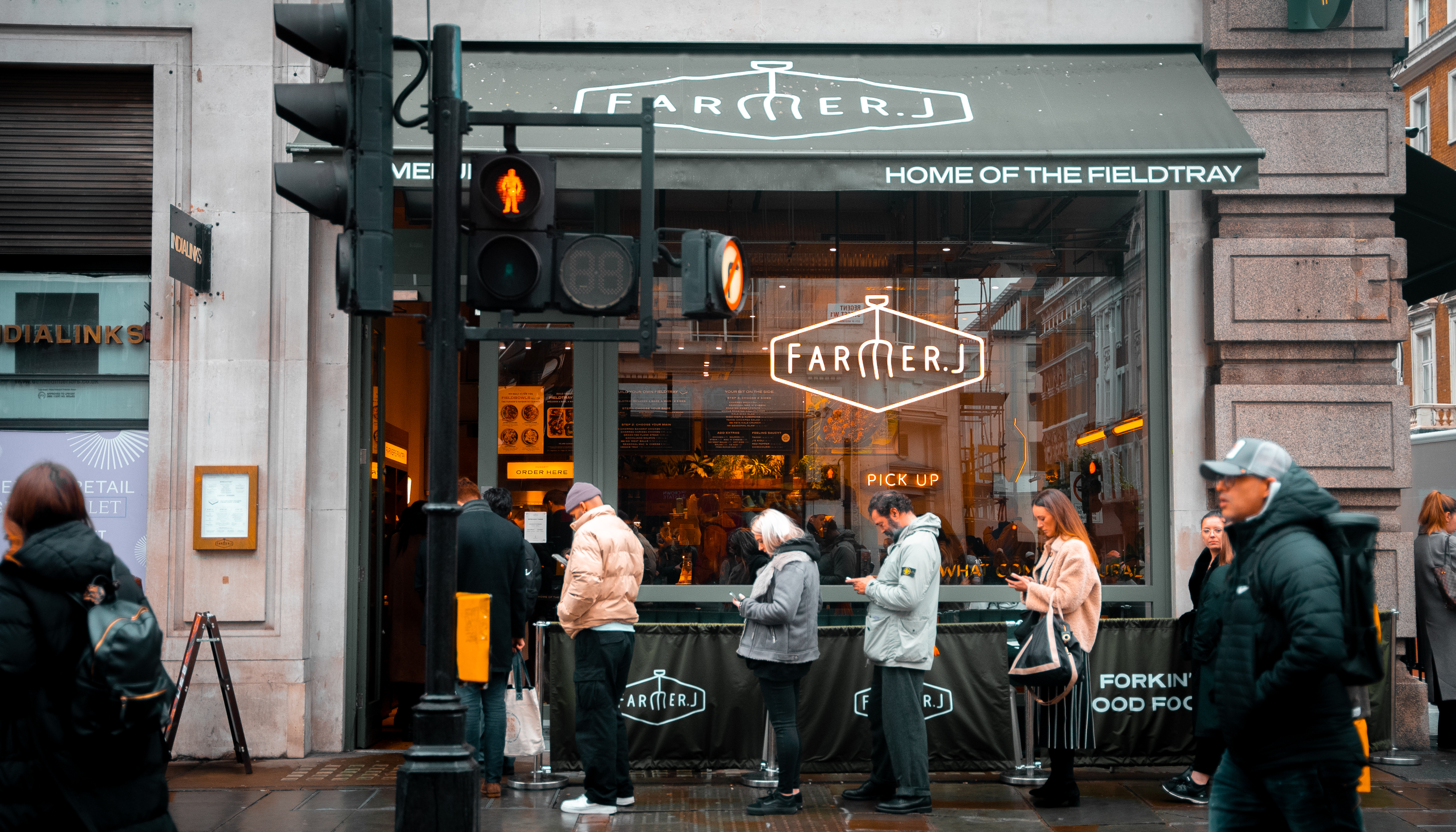 4. Bakery as affordable luxury
Bakeries are hot. They represent an affordable luxury at a time when dining out is becoming less affordable due to rising prices. The price of a bun or almond croissant at an average artisan bakery in London is still relatively high, but five dollars still feels reasonable enough for a moment of enjoyment outside the door. 
Buns from Home is a bakery currently enjoying popularity among Londoners. Started during the pandemic by two brothers who had extra time on their hands, they initially sold the buns they made online. One brother baked while the other delivered, and the duo became famous in the city. When restaurants reopened, the demand for their baked goods remained. The brothers opened a brick and mortar, and while they no longer bake from home, the name Buns from Home has remained. With seven bakery shops now, the plan is to open seven more in 2023. The buns are their only product, in a variety of flavors, including a cinnamon bun, a chocolate hazelnut bun and a vegan variant. On an average Saturday, about 5,000 buns are sold at every location.
5. Rise of the resto pub
London pubs are slowly disappearing from the scene. But something is taking its place. The emergence of pubs that combine (beer) drinking with a high-quality range of bar bites. The phenomenon of resto bars, or gastro pubs as they are more commonly known, is not new, but because the number of bars continues to decline, their role in the restaurant industry is increasing.
In London, we discovered a number of pubs where patrons can drink a good pint, but also enjoy fantastic food. For example, one local pub, The Pig and Butcher, employs a kitchen team that prepares dishes from the fresh ingredients that are delivered daily by local suppliers. All products are processed from nose to tail, and the restaurant menu includes a dish made from pig's head.
The pub, The Blue Posts, also offers intriguing dishes like fermented potato and polenta with a sauce made from fish eggs. Below the bar is Michelin restaurant Evelyn's Table, and the gastronomic bites served in the bar upstairs are delivered from the kitchen downstairs.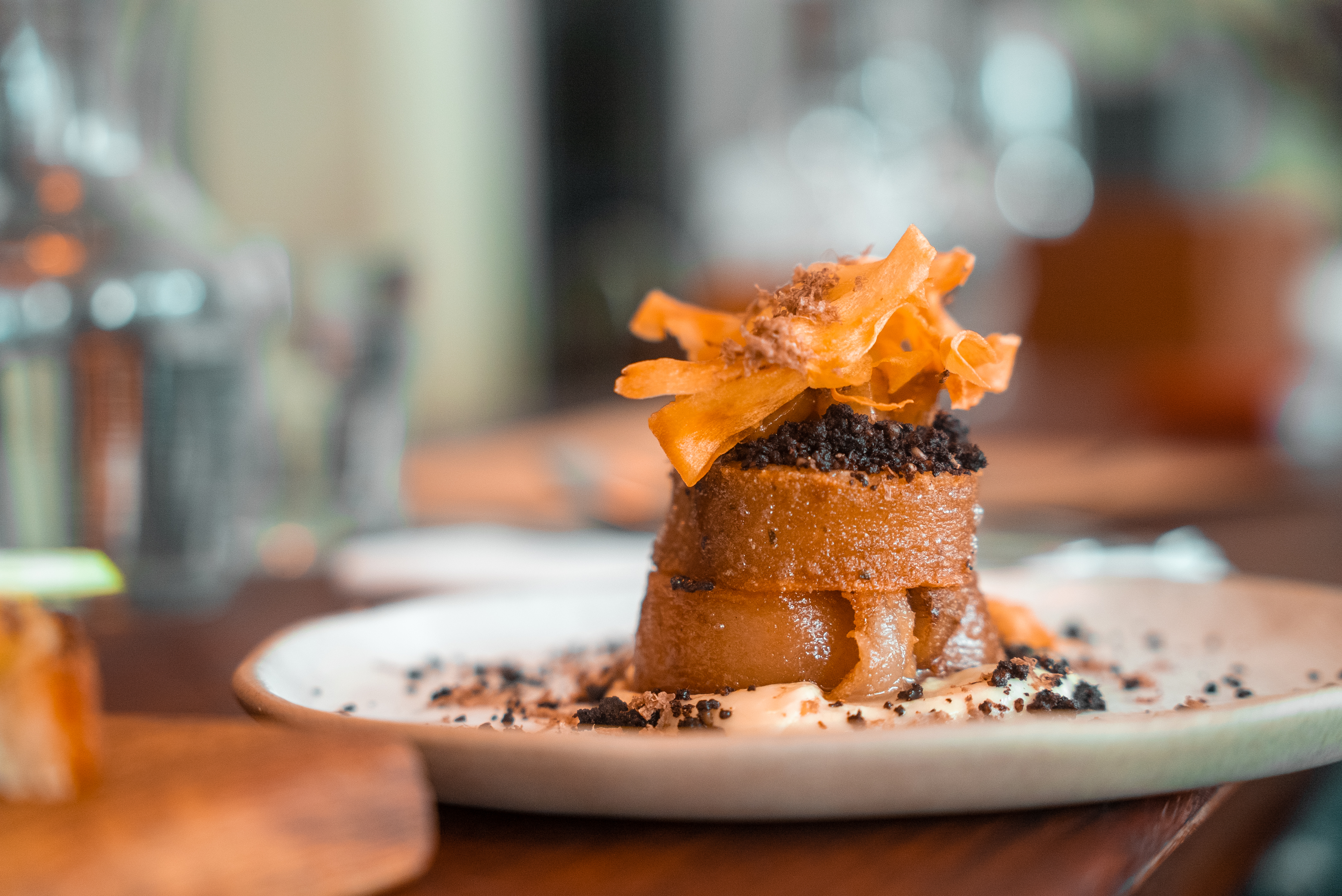 Food Inspiration magazine
Trending articles