The tastiest food series
International Popcorn Day!

Written by on Sunday 19 January 2020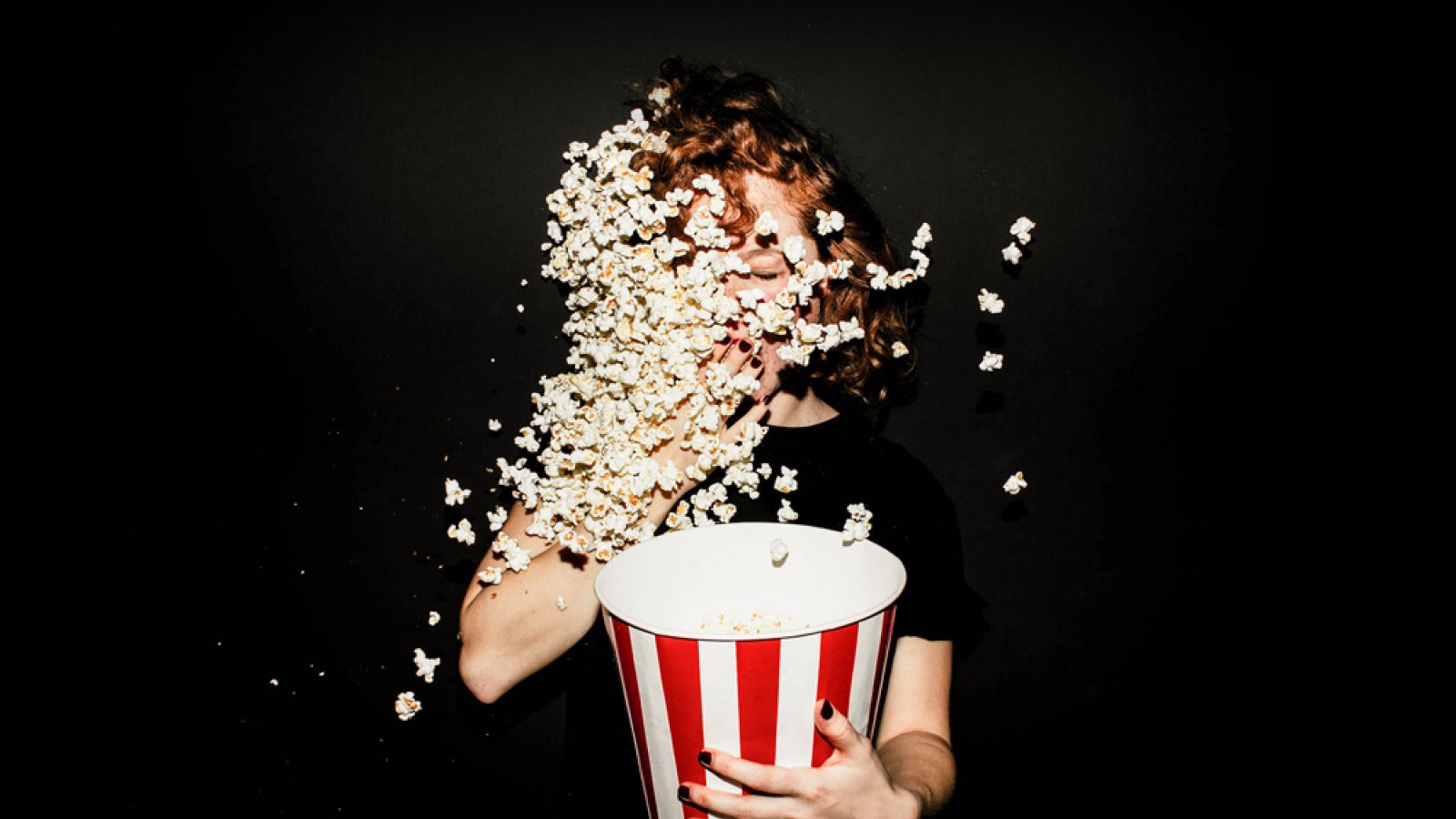 Popcorn time!
It's International Popcorn Day. The best way to celebrate? Pop some corn and watch the best food series. This is our selection: 
Somebody feed Phil
Phil Rosenthal, the maker of sitcom Everybody Loves Raymond, is a huge food fan. He made hours of entertaining television eating his way through the most delicious food cities: Bangkok, Tel Aviv, New Orleans, Copenhagen, Cape Town, Buenos Aires. He takes too big bites from dripping bread rolls, greedily slurps spaghetti and dines in the kitchen of Osteria Francescana in Modena. This Netflix series will make you laugh (and hungry).  
Samurai Gourmet
This Netflix series from 2017 is based on a Japanese manga. It's a story about a recently pensioned man, Takeshi Kasumi. Once the free days stretch out in front of him, the only thing giving his life direction is food. Every episode Takeshi feasts in various restaurants on steaming bowls of soup, fried chicken and stews. Next to the food porn, the series mainly paints a nice picture of Japanese culture.
In the first episode 'Mid-Day Beer at a Restaurant' he longs for a glass of beer during lunch, but actually thinks that this is not allowed in the middle of the day. Then a vision of a samurai appears next to him, convincing him to do whatever he feels like. This way the humble man learns to listen to his own desires. 
Servant
A nanny moves in with the The Turners to look after their baby. In the first place it seems to be the perfect family, but nothing is as it seems and the mysteries around the protagonists only grow. In addition to the exciting storyline, you must watch this series for the setting where the story takes place; a large townhouse in Philadelphia. Mr. Turner works from home where he develops recipes for restaurants in the city. Every episode is filled with cooking scenes in his stunning kitchen. Lobster ice cream, haggis, living eels; you watch this horror-drama series with horrifying pleasure. Available on AppleTV. 
recommendedForYou
Food Inspiration magazine
Trending articles