Planted wants to produce a better 'meat' product than animals
Swiss food tech start-up Planted is rapidly expanding to keep up with a growing demand

Written by Fascal Hukker on Friday 3 February 2023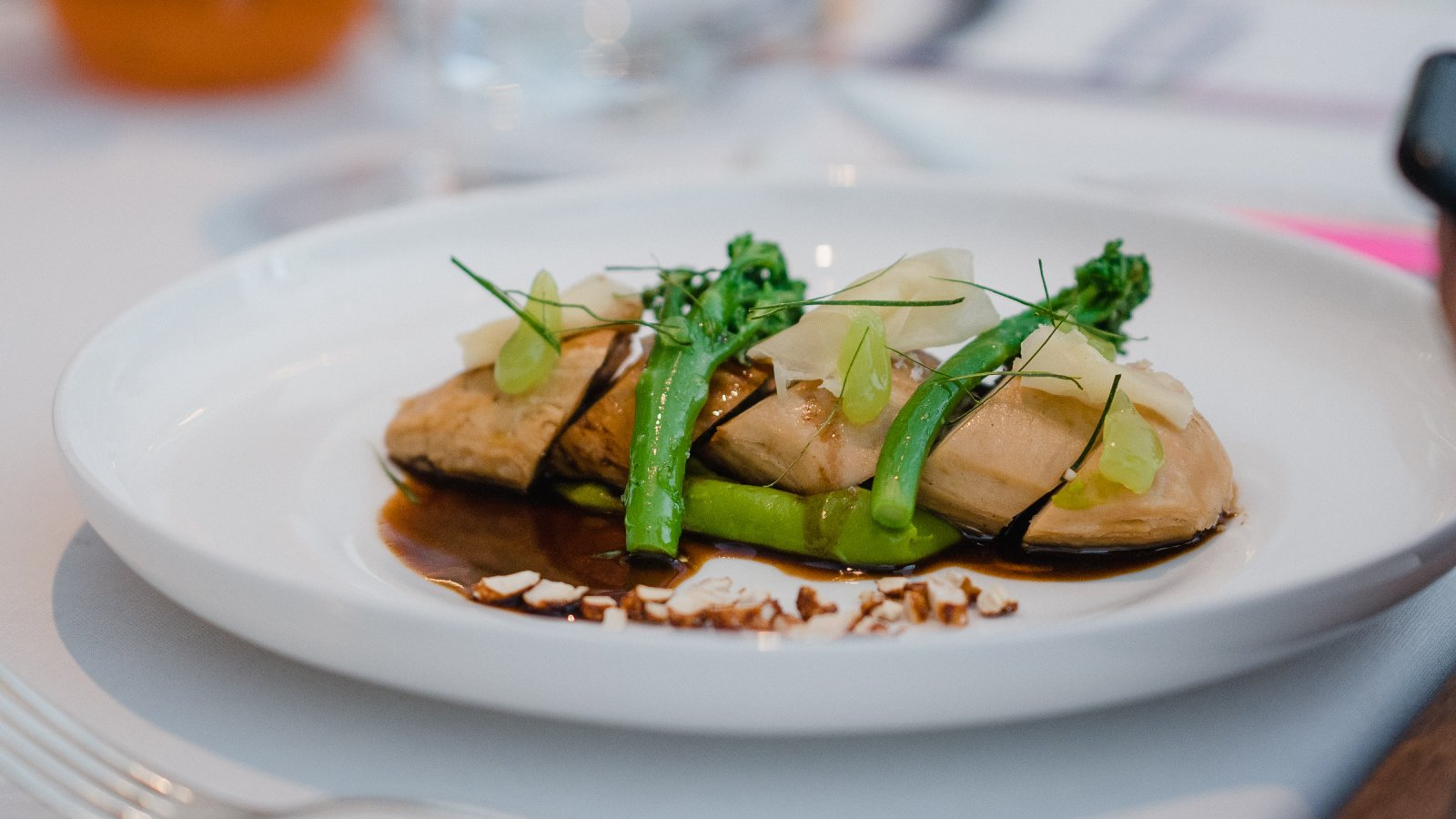 The young Swiss food tech company Planted, claims it's the fastest growing alternative protein company in Europe. In September 2022, the company raised 70 million Swiss francs to expand their business. With a team of 200 employees and growing rapidly, Planted is launching their award winning plant based chicken and pork products in new European foodservice and retail markets every few weeks.
Food Inspiration visited the open glasshouse production facility, located on an old historical industrial site in Kemptthal, Switzerland, near Zurich. Swiss-based editor Fascal Hukker sat down with Vicky Kummer, Head of Corporate Communications, to learn more about their success and long term vision.
5 interesting facts about Planted
Spin-off start-up: Planted was founded in 2019 as a spin-off project from ETH University in Zurich. Students Lukas Böni, Christoph Jenny, Pascal Bieri and Eric Stirnemann developed a novel bio structuring approach that combines protein structuring and fermentation to create plant based meat with a bite. The start-up currently produces one ton of plant based protein per hour.

Open 'slaughterhouse': Planted aims to be as transparent as possible about their production process. In contrast to the typically closed off meat factories, their production facility is built in a glass house. Planted also has a publicly accessible bistro on site, so people can visit and try their products.

Clean label: All of Planted's products are made from alternative proteins like peas, oats and sunflowers. Planted also doesn't use any additives, genetically modified components or chemicals in their alternative chicken and pork products.

Chef collaboration: To develop products that their clients actually need, Planted works with acclaimed chefs, including Tim Raue and Nenad Mlinarevic. Their whole chicken breast, introduced in November 2022, is a result of one of these collaborations.

Historic site: The Planted factory is also based at the original Maggi-production site, the first producer of ready-made seasoning, stock cubes and instant soups in the world. Over a century ago, Maggi was a  leader in innovation, just like their successors are now.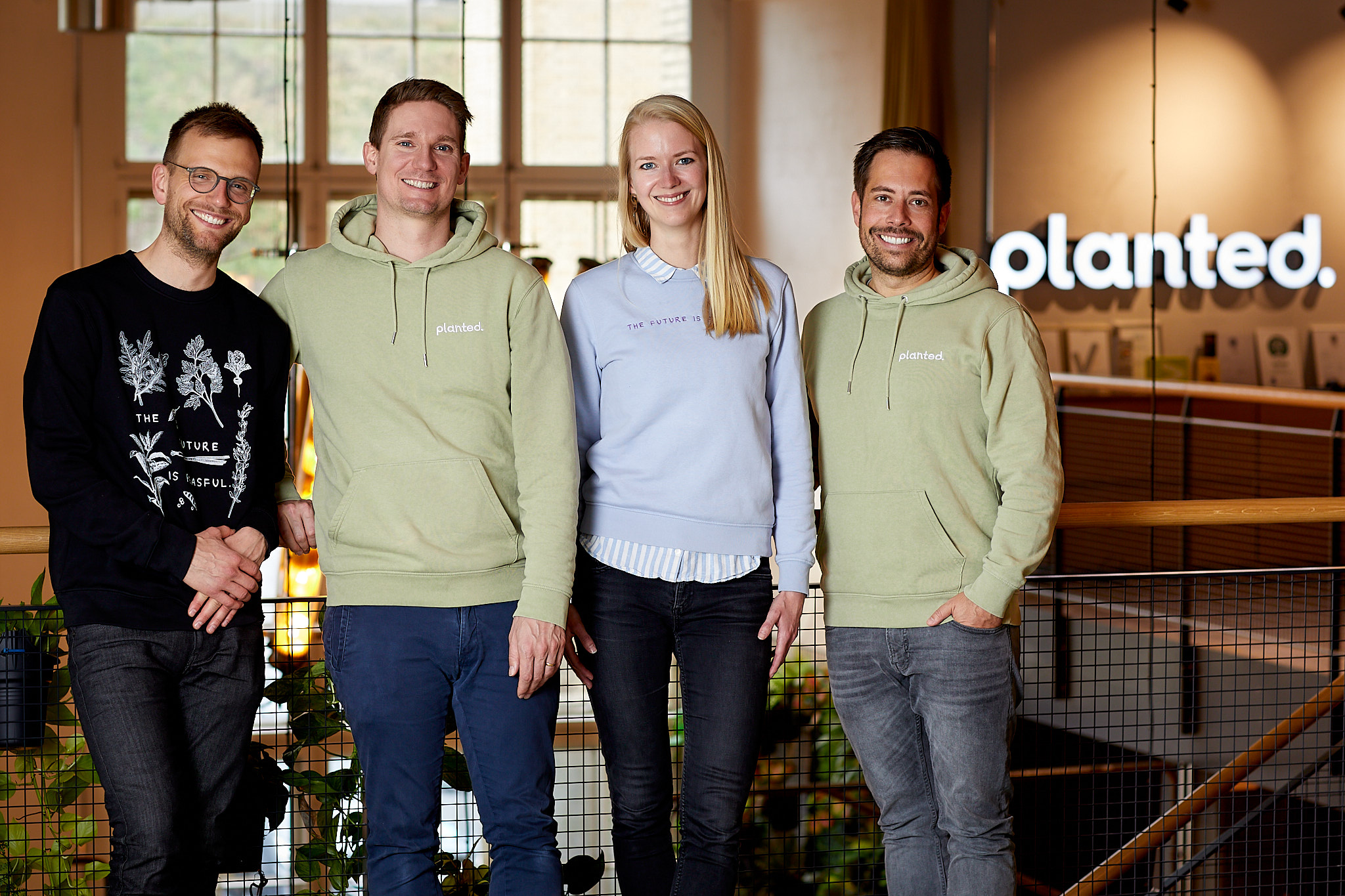 How did the Planted story start?
"Planted is a relatively young company. The four founders were introduced to each other by a professor at the Swiss Federal Institute of Technology in Zurich, because they all wanted to create an alternative meat product without the additives. For their project, they received start-up funding from the university and researched all the possible proteins available, from algae to sunflower seeds to yellow peas. Yellow peas perfectly suited their first product, Planted.chicken, because their nutritional value and innate fibrousness are surprisingly similar to that of real chicken. So in 2018, they developed their first prototype."
"From the beginning the founders wanted to create their own line of protein substitutes without any added artificial ingredients, and this is still their guiding principle. Planted products are 100% vegan. They don't contain any animal products, antibiotics, GMO ingredients, gluten and preservatives. Once the prototype developed further and a successful market launch, they secured a 7 million CHF in funding. In 2020, Judith Wemmer joined the executive board."
"Peas provide great nutritional value and a fiber like structure that resembles real chicken"

What are your goals?
"It's co-founder Christoph Jenny's strong belief that current plant-based meat technologies will not be able to cover more than 1% to 3% of meat consumption, and therefore are not changing the negative effect of the meat industry on our planet. Consumers argue that plant-based meat lacks taste, is too expensive and often contains questionable ingredients. Our goal is to contribute to the market and push forward with plant-based meat alternatives that together with other initiatives, have the potential to replace at least 20-30% of the current meat consumption. For meat eaters to make the switch, it's crucial that we create 'better meat than animals do.' This means better taste and price, lower environmental impact, and good ingredients that provide health benefits. With these parameters in focus, we aim to create real impact."
What are crucial factors for consumers to switch to meat alternatives?
"Taste, sustainability and price are the key factors for consumers to buy or not buy our Planted products. The price issue is especially complex. Some consumers don't understand why a pea based product isn't cheaper than a regular animal based product. So as we scale up, we're definitely focusing on lowering the price point. In recent years we were able to drop the price by a third (from 45 Swiss francs to 32 Swiss francs* per kilogram) and we aim to halve that price to 15 to 20 Swiss francs."
*reference: 1 chf = 1.01 euro = 1.08 dollar (exchange rate per January 2023)
"Lobbying has proven to be crucial in achieving a better market price as well. We have been lobbying the Swiss government to address the fact that it's crazy that if a farmer sells their peas to Planted for human consumption he doesn't get any subsidy, but if he sells his peas to another farmer as cattle feed, he does get government money. As of the 1st of January 2023, the Swiss Federal Council ratified the 2022 Agricultural Ordinance Package. This means that producers cultivating plant-based proteins for human consumption in Switzerland will also be eligible for individual crop subsidies."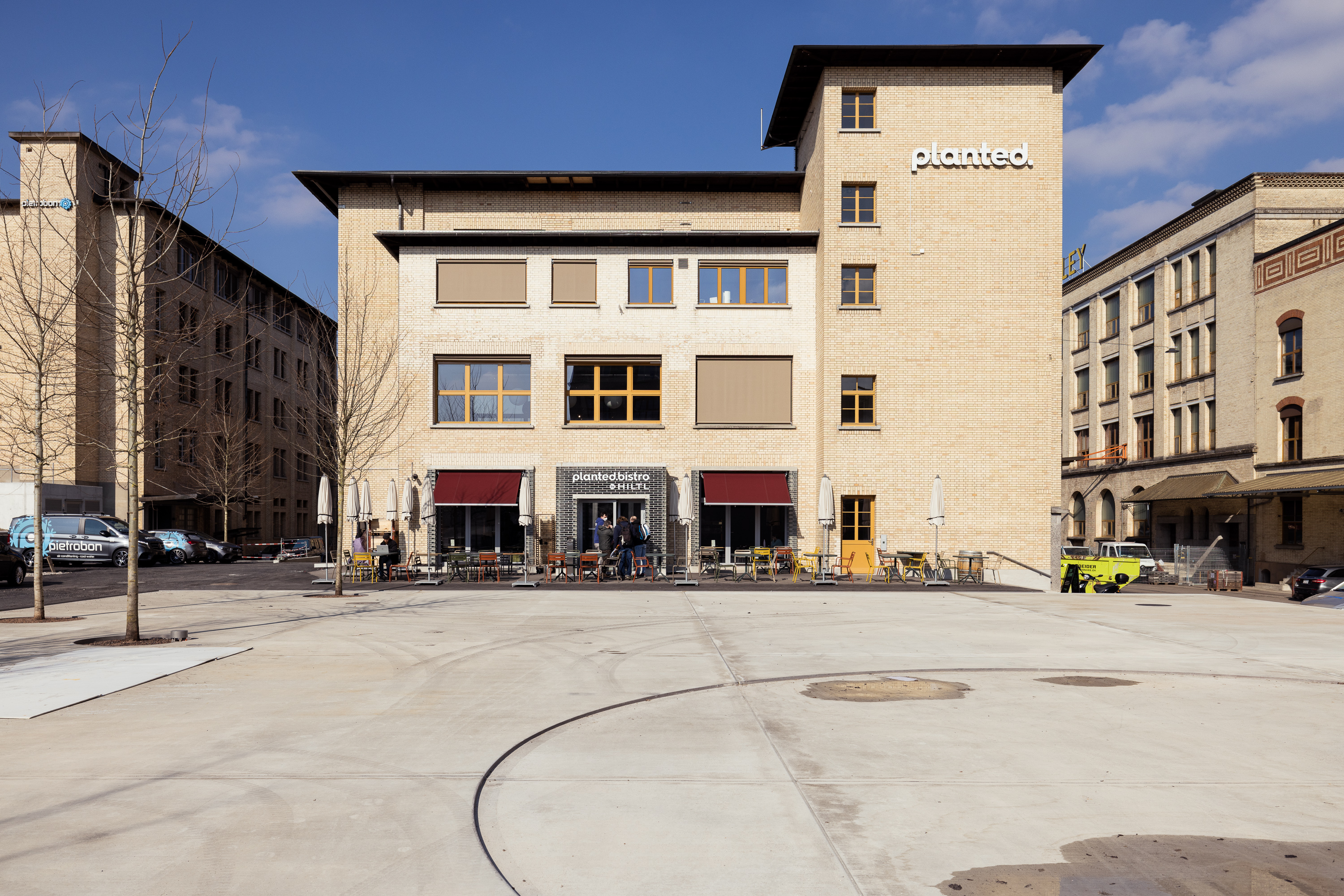 In the USA, the plant based meat category has seen little growth in 2022. How do you expect the market to grow in Europe?
"We consider the transition to a more plant based food system a dynamic process and a long term goal. It takes time to change people's food habits, a long term transition that involves highs and lows. In Europe, the category of meat substitutes is growing like crazy, especially in Switzerland and Germany, with new products launching every week. Some statistics say that the European alternative protein market is expected to grow 8% yearly, until 2027. We aim to fill a big part of the market share by creating tasty products that people will keep on eating."
"We want to make it easy for consumers to try and buy our products. Easy accessibility is important in all aspects. Both in terms of consumers understanding your product, being able to try it at events and opening up facilities. That's why everyone can visit our open slaughterhouse annex butchery. It's a factory, office building, event space and restaurant all in one. When people visit our facilities they sometimes say that the products don't look appetizing when they come from the production line, but I always ask if they have ever visited a slaughterhouse and witnessed how their chicken breast filet or pork chop came from a whole animal?"
Planted recently secured 70 million CHF in funding to expand its business. What will be your next steps?
"During our last funding round, we welcomed some new investors. With new investors, new expectations also surface. We need to make sure we meet those expectations. It's important to keep focus. We could throw money left, right and center but we need to decide where we want to invest our money for the long run. The main focus is scaling production for our existing products, because we can't keep up with the growth in demand right now. Even with our production capacity of one ton of Planted meat per hour, we have no issues in getting our products sold. Opening a new factory somewhere in Europe clearly is the next step, and Benelux is the next market we will enter in 2023. Statistics show that Dutch consumers are open to trying new plant based products."
"Scaling our production capacity is our focus, producing one ton of Planted meat per hour isn't enough"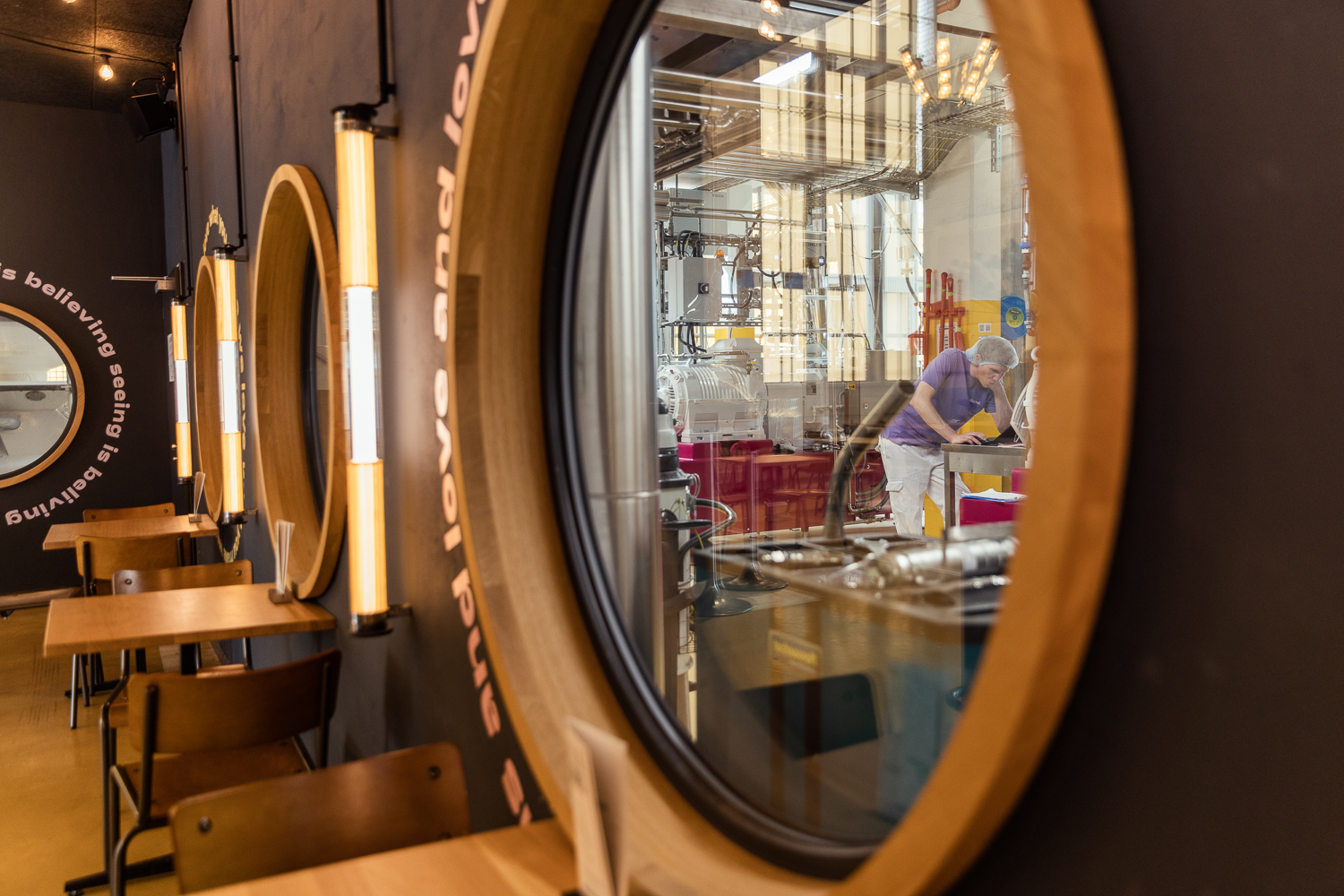 What role does foodservice play in realizing your growth ambitions?
"Foodservice plays a huge role in getting the product to the masses. Our sales strategy in foodservice is to get into the kitchen of our customers as soon as possible. It's the best way to overcome that first hurdle of chefs not knowing what to do with our products. We'd rather cook together than just talk. Another very important part of our sales strategy is to collaborate with chefs. We have a team of 65 chefs, product developers and scientists that work together closely. We also work with acclaimed Michelin star chefs like Tim Raue. Together we developed the whole chicken breast; he showed us how he would use, cook and serve it. Besides that, we also co-create with our clients, like Deutsche Bahn, to create products and dishes that they need in their outlets. Compared to other producers that sell more traditional products, we need to make an extra effort, because our products are new to the market and need more convincing and explanation. That's why collaborations are valuable."
"We are not promoting veganism, but we are a fully vegan company"
Looking into ingredients, where does Planted source its ingredients?
"We use just a few ingredients for our main Planted products; yellow peas, oat and sunflower fiber, water, rapeseed oil and (plant based) vitamin B12. We also add natural spices to our flavored products. One of the things we are most proud of is that we produce all product components here in our production facility in Kemptthal. We don't buy any components elsewhere, so we have full control over our product from start to finish. Our competitors definitely can't claim that, especially in the B2B-channel; this is an important and unique selling point."
"Our ultimate goal is to source all ingredients from Swiss soil. All of our ingredients come from Western Europe and the rapeseed oil, water and sunflower are fully sourced in Switzerland. With the yellow peas and oat fiber, it's harder because of the huge quantities that we need. Recently we celebrated our first local pea sourcing success through a collaboration with the Office of Agriculture and multiple farmers in Switzerland. Through this pilot and the changes in the subsidy system, farmers are pivoting their crop to alternative protein crops, which we are very excited about. That project was very successful, but more work needs to be done. As we are one of the founding members of the Swiss Alternative Protein Association, we actively push the topic of alternative proteins on the political agenda."
What can we expect on the product portfolio side?
"Our current product categories are Planted.chicken, Planted.kebab, Planted.pulled, Planted.roast and Planted.schnitzel. For foodservice partners, we have some special varieties like Planted.chicken sesame to answer to the demand for Asian dishes. For retail consumers, the Planted pulled pork is most popular. In foodservice our range of 'plain' products - with no seasoning - is liked best. In the near future, our focus will be on two goals. First, we're focusing on creating whole cuts, to create a product range just as versatile as animal meat is. Secondly, we want to create more convenience products to be able to reach as many consumers as possible. Next on the comfort foods and snack wishlist are burger patties and sausages."

There has been a lot of debate on how to name alternative meat products. What's your view on that?
"We want to make it easy for consumers to adapt to a new way of eating that is part of a more sustainable lifestyle. That's the reason why we call our products by their animal name, so you know immediately how to use it and cook it. If you use a fantasy name, you create confusion in a consumer's brain and they won't buy your product. For the first adoption phase, and if you want to reach the masses, you have to keep it simple. Our dream is to create our own category name and not mention meat at all. This will be reality in a few years from now, we are sure of it."
Branding & naming
Branding and naming alternative protein products has been subject to vigorous debate throughout the world. Recently, Planted won a court case in Zurich about this.
"The Zurich Administrative Court has sided with Swiss plant based protein manufacturer Planted Foods and its use of terminology, including 'chicken' and 'BBQ'. The use of animal names on the packaging of plant-based foods made from pea protein is not deceptive in view of the specific product presentation," the court said in its decision. Research shows that "the public recognizes the products as a vegetable substitute for meat," the court said. By stating the name of an animal, the intended use of the food as a meat substitute product can be explained to the public, in the interest of providing sufficient information required by food law."
Food Inspiration magazine
Trending articles