Seattle's revival through the eyes of Food Inspiration's US correspondent Doug Koob
A pioneer mindset makes Seattle one of the fastest growing cities in America

Written by
Moniek de Jongh
on Friday 6 January 2023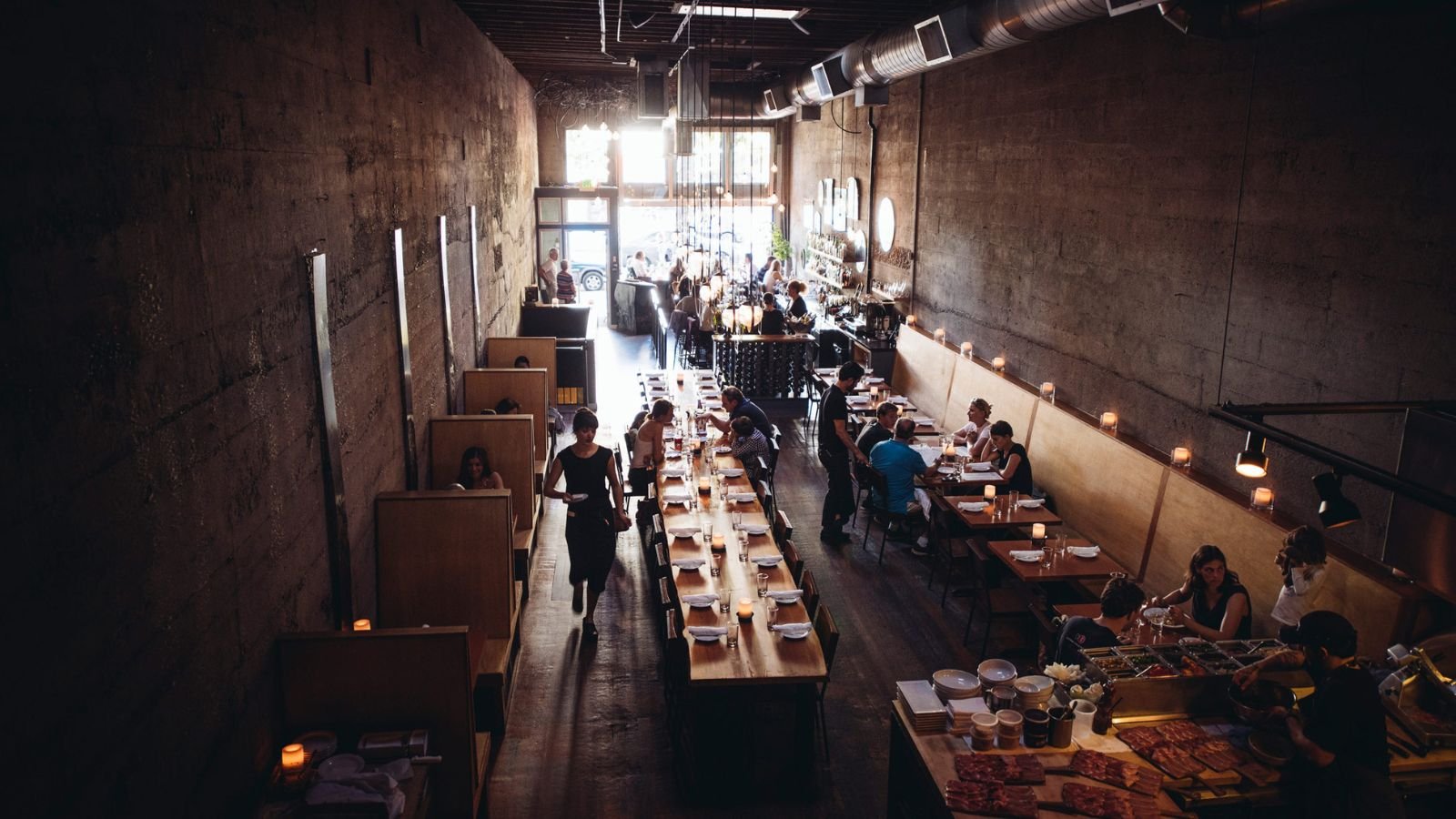 Doug Koob has been the US correspondent for Food Inspiration for over a decade. Koob also runs the company Circle Alliances, which assists food companies with strategy and development. Together with Koob, we visited his birthplace this past fall, Seattle. This is his analysis of the booming city.
For someone that has never been to Seattle, tell us, what is unique about this city?
"Seattle is one of the fastest growing cities in America. It has exploded in growth over the past few years, driven in large part by its increasingly prominent position as one of the tech capitals of the U.S. Microsoft's corporate headquarters have been located in Seattle since 1986, which has created a tech culture and fueled the growth of other major tech players in the region, including Google, Apple, Amazon, Facebook, TikTok, and many other large and small tech companies."
"Tech may be king in Seattle, but it is not alone in helping make the city an economic powerhouse. Other very successful companies that call Seattle home include Boeing, Starbucks, COSTCO, Nordstrom, and REI. The growth of these companies has diversified the region beyond tech, and provided growth platforms for stimulating the local economy and attracting the most talented employees. The University of Washington, located within the Seattle city limits, is acknowledged as one of the world's best universities, attracting some of the best professors in the world as well as students looking to benefit from its world class curriculum."
"Seattle is known for pioneers. Located in the far northwest corner of the U.S., it hasn't always been an easy place to get to. This created a grit, tenacity, and culture of perseverance in Seattle and the Pacific Northwest. The region is often noted for its spectacular natural beauty, which makes the Seattle area a magnet for outdoor adventurers."
"Seattle's pioneering spirit and the city's reputation of non-conformism has helped create a dynamic food and beverage scene. The Asian immigrant influence of the city has led to some of the best Chinese, Vietnamese, Thai, and Japanese restaurants in the U.S. Seafood is also a huge part of the Seattle food scene. The neighboring Pacific Ocean, Puget Sound, lakes, and rivers provide a bounty of different types of fresh seafood that is available in restaurants, grocery stores, and the world famous Pike Place Market."
"Eastern Washington State, which is very close to Seattle, is known as one of the best emerging wine regions of the world. With over 1,000 wineries, Washington State is attracting some of the best winemakers and winery owners who are benefiting from the ideal grape growing climates. Woodinville, about 20 minutes outside of Seattle, has become a major West Coast destination for wine lovers, with hundreds of wine tasting rooms popping up to attract nearby Seattleites. The Yakima Valley in Eastern Washington is one of the best hop growing regions in the world. Many of the best craft breweries in America get their hops from this region. This has led to a very dynamic craft brewing industry in Seattle."
How would you describe the food landscape in the city? What are the city's unique traits when examining the food and hospitality industry?
"The innovative spirit of the Seattle and Pacific Northwest business scene definitely carries over into the food and beverage/hospitality scene. Entrepreneurs are stepping up to fulfill needs in the marketplace that other businesses have not yet fulfilled. MOD Pizza is an example of a company that recognizes the demand for a superfast individual pizza offering. In 2008, co-founders Scott Svenson and his wife Ally opened the first MOD Pizza. They saw that consumers wanted customization and personalization, and that a concept that would answer those needs could 'own' the category in the U.S. Today, MOD Pizza has over 500 locations in the U.S. and is one of the fastest growing American fast casual brands."
"The local landscape is strongly focused on innovators - entrepreneurs who see a gap in the marketplace or an existing category that was ripe for disruption, and have seized the opportunity to redefine a concept and run with it. This includes Rachel Marshall at Rachel's Ginger Beer, Robin Wehl Martin at Hello Robin, Susannah Dhamdhere at Lassi & Spice, Andrew Rubinstein at Rubinstein's Bagels, Marcus Lalario at Lil Woody's, Mark Fuller of Ma'ono Fried Chicken, and Matt Parker at Grillbird."
"The Seattle food landscape also includes a range of independent family-run restaurants, where generations are proudly sharing their craft, menus, and traditions. Interestingly, this also includes restaurants that respond to emerging trends such as ramen, sushi, thai, chinese, and mexican cuisines. Examples include Melissa Miranda at Musang, Mutsuko Soma at Kamonegi, Taichi Kitamura at Sushi Kappo Tamura and Yenvy Pham & family of Pho Bac Sup Shop."
"The Seattle landscape also includes major restaurateurs who have built a portfolio of well respected, iconic restaurants in strategic neighborhoods within the city and the community. These local celebrity chefs include Linda Derschang, Tom Douglas, Ethan Stowell, Renee Erickson, Rachel Yang, Kurt Beecher Dammeier, and others. These restaurateurs helped put Seattle on the map in the American culinary scene, winning prestigious industry awards, creating innovative menus, and opening trend-setting restaurants. They have mentored and inspired new generations of culinary professionals who are now owning and operating their own brands and concepts."
How have you seen Seattle's F&B and hospitality scene evolve over the past few years? How are entrepreneurs bouncing back after Covid-19?
"The Covid-19 pandemic was very tough on the business climate of the broader Seattle region. Many restaurants went out of business, and others barely hung on, closing their indoor dining areas and focusing on takeout only menus and formats. The core downtown Seattle trade area was hit hard, as many of the offices closed during the pandemic and employees shifted to work-from-home remote operations. This shift, combined with the homeless situation that Seattle and many other American cities are faced with, changed the climate of the Seattle downtown area." 
"Many restaurateurs either closed their businesses downtown or relocated them to other more residential neighborhoods that weren't as impacted by homelessness. As people have moved out of the city to the suburbs, these restaurateurs have followed them and brought their concepts to neighborhoods which have traditionally been underserved by many of the innovative concepts found downtown."
"As we enter 2023, the entrepreneurial mood in Seattle and the area is bouncing back. The innovators in the industry have stepped up and learned from their challenges to meet the consumers in new places with new concepts, customer journeys, menus and loyalty programs. An example of an entrepreneur who is forging a new path is Stephanie King, founder of Kitchen & Market, a local European-style grocery concept focused on meal kits and prepared meals. Stephanie brings a simple but elevated approach to the grocery segment with her first location at the Pike Place Market, a second location on Mercer Island, and soon, new locations in other neighborhoods in the region."
"Seattle is a city with a very politically active community focused on the environmental challenges of the region and the globe. Sustainability is a part of the Seattle fabric, and this comes through in many of the efforts by members of the community. Entrepreneurs such as Victor Steinbrueck of Local Tide have created thoughtfully curated concepts appealing to consumers looking to support purpose driven brands. Victor, chef and owner of Local Tide, uses locally and sustainably sourced products and works to support small businesses in the community that makes the Seattle seafood scene one of the best in the country." 
What are your key expectations for Seattle's food scene for the upcoming years?
"My five key expectations for Seattle's food scene for the upcoming years are:
Quality and affordability will be essential components of winning strategies as the Seattle area and region recover from the challenges of the pandemic.

There will be a sharp (re)focus on core values, in order to build winning concepts, brands and products.

Collaboration is essential. Collaboration between concepts and entrepreneurs who operate according to the same values and ambitions is becoming increasingly normal. They are looking for interesting and meaningful ways to enhance each other's superpowers.

Growers will include concepts that transform classics into contemporary icons, such as burgers, pizza and Mexican food. Convenience, speed and affordability have become indispensable pillars.

Concepts that are also gaining momentum are those that integrate technology seamlessly into their customer experience. Starbucks, the local hero here, is one of the pioneers in this field. They have been integrating their leading digital solutions in all their guest contact moments for years. Think of mobile ordering and payment, loyalty programs and proactive storytelling."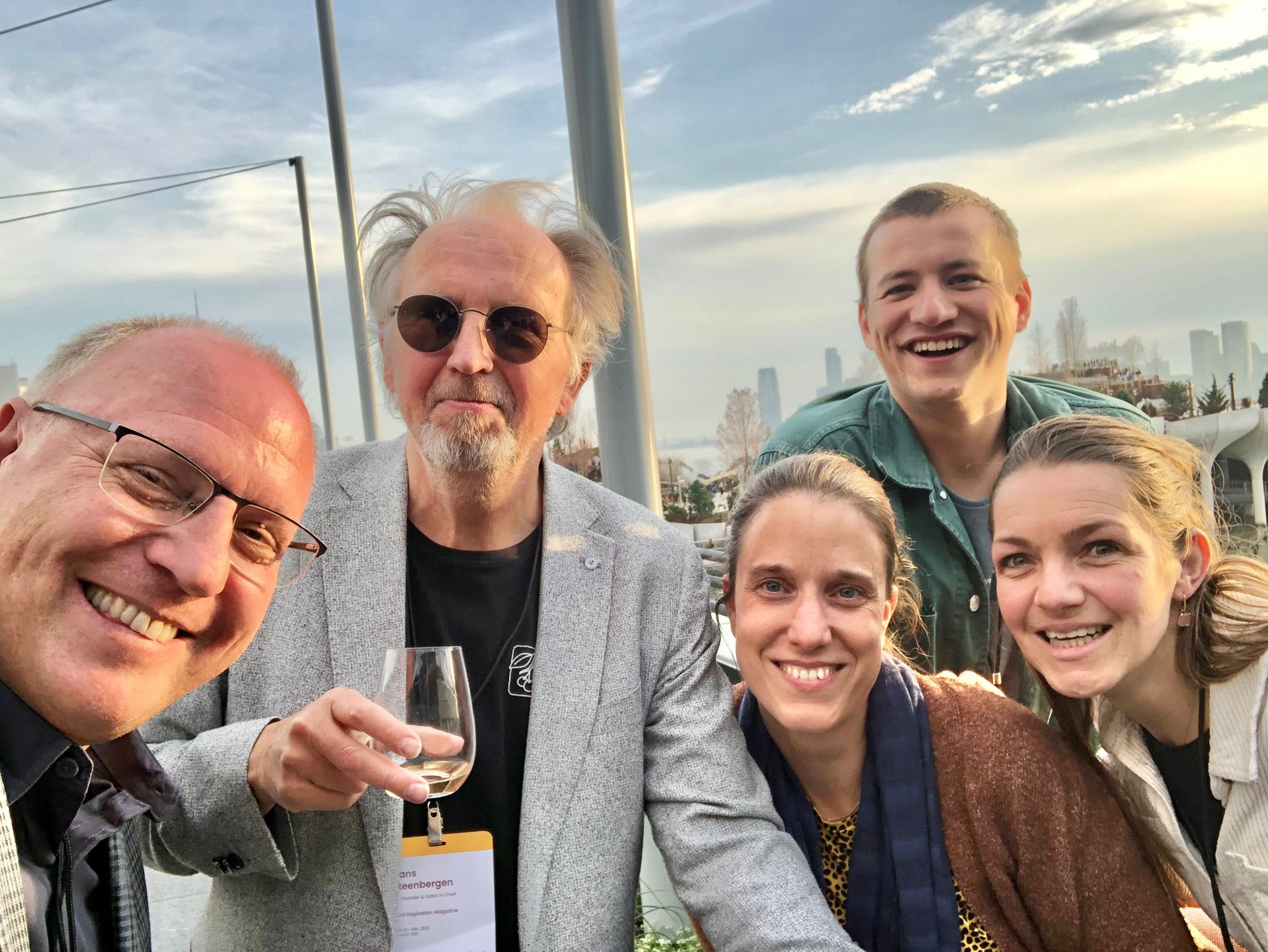 recommendedForYou
Food Inspiration magazine
Trending articles