Portrait project: The Humans Who Feed Us
"It's time we honor and protect the workers who bring food to our tables"

Written by
Moniek de Jongh
on Saturday 3 June 2023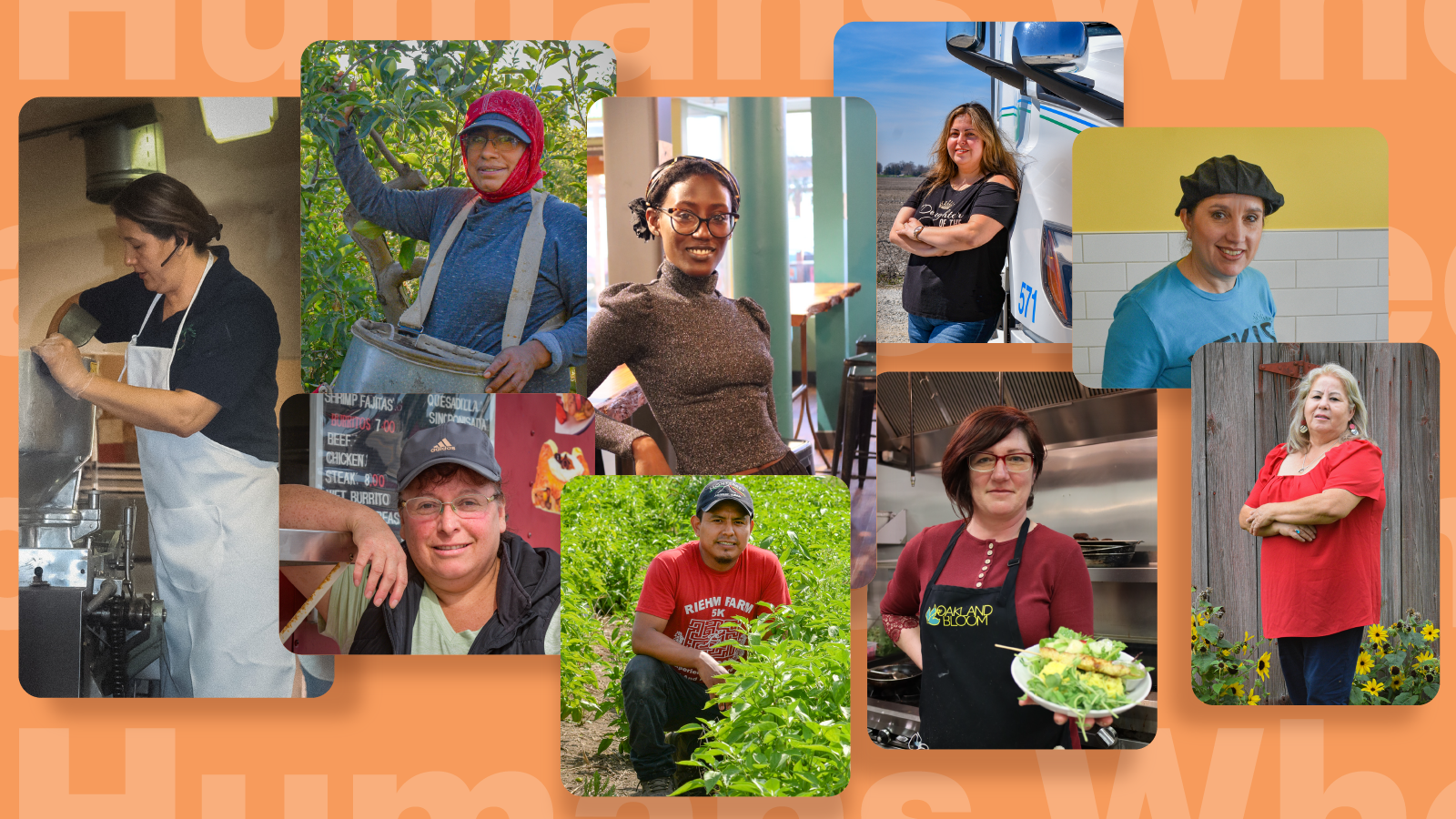 There are thousands of individuals who work across the food supply chain every day: on the fields, in factories, in logistics, in restaurants and stores. Among these workers are many immigrant community members. Yet, many of these individuals are denied basic rights, work in harsh conditions and face unimaginable challenges. They are often overlooked. Many of them are invisible to the people and the communities where they work and live. This project seeks to change that.
Mónica Ramírez, Founder & President of Justice for Migrant Women, created a narrative and portrait project called The Humans Who Feed Us, which seeks to center these individuals, their stories, their contributions, and their priorities. The project humanizes workers across the food supply chain and fosters a sense of belonging for them in the places where they live and work. It shows the interdependence between local businesses, the people they employ and consumers. 
"The project humanizes workers across the food supply chain"
The Humans Who Feed Us was originally launched in August 2021 in Ohio, with a focus on sharing the stories of agricultural workers. Four months later, It was scaled nationwide throughout the U.S. and expanded to include immigrant community members employed across the food supply chain. The project has provided visibility into the hardworking people in the food industry, and has contributed to evolving perceptions and raising awareness regarding their needs, the challenges they face and, most importantly, the essentialness of their work.
» Discover the stories of some extraordinary workers »
Irma - Mexico
My name is Irma, and I am from Oaxaca, Mexico. I immigrated to the United States 25 years ago to pursue a better future. My hometown is poor, and I wanted to continue progressing. In Mexico, my family worked as farmworkers in agriculture, earning only 150 pesos per day. Moving to the U.S. was a good decision as it allowed me to support my parents and my sister.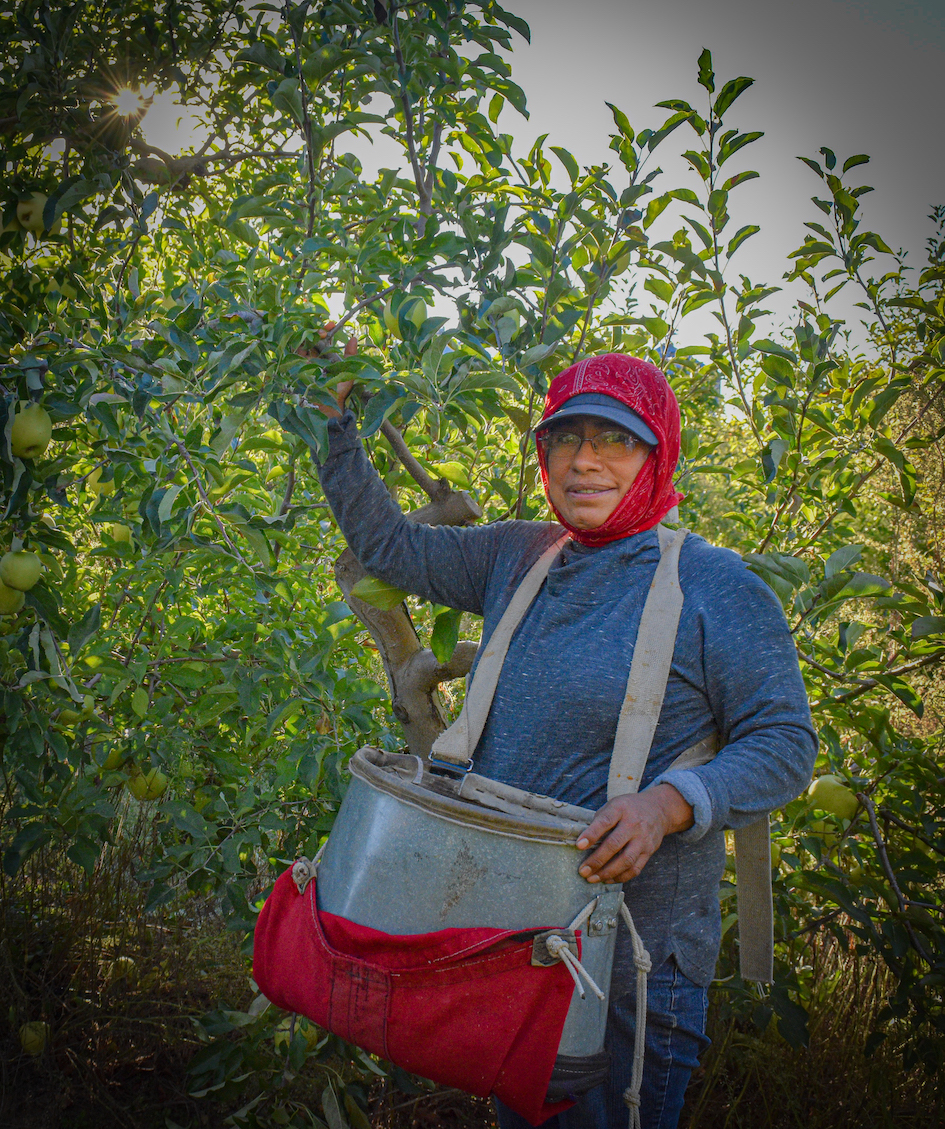 In Ohio, I pick apples, but I've traveled across the country for employment. In Florida, I pick strawberries, and in California, I harvest grapes. When I first arrived in Ohio, I faced challenges like not knowing anyone, the language, or having food or familiar comforts we often take for granted. Leaving your country as a migrant means leaving a lot behind and feeling out of place. People look at you like you don't belong, but over the years, the community has become more welcoming.
I am grateful to God. I have a job and I can support my family. I've built good relationships with the farmers I work for in Ohio. Immigrants like me are fortunate to have made it to the U.S., despite the hard work that comes with it.
Magdalena - Mexico
My name is Magdalena, and I've been a farmworker for over 45 years, since I was 18 years old. My family migrates from Texas to Ohio for the harvest season. We worked for the same farmer harvesting tomatoes for 30 years, until he retired. Now, for the past 15 years, we've been harvesting cucumbers. It makes me proud that my family has had steady employment in the same county for such a long time.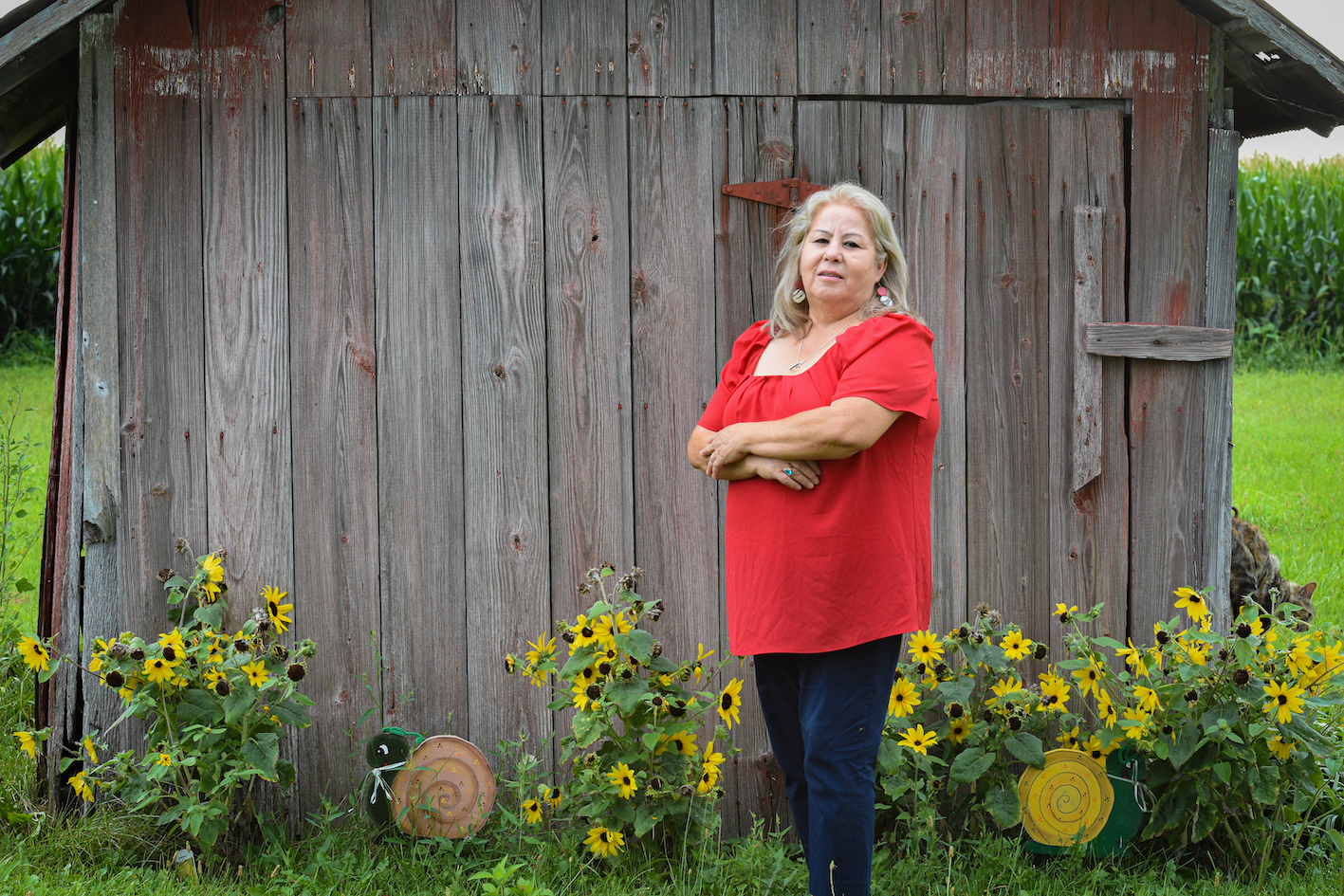 Now that my children are grown-ups, it's just my husband and me who travel to Ohio. Farmworkers and farmers rely on each other. If the farmer treats us well, we keep coming back; if we don't do our work, we won't be asked back. Being a farmworker is tough, working in the heat and sun, but I enjoy my job.
While we appreciate the opportunity to work in Ohio all these years, it's important that people understand that farmworkers still face racism every single day, especially in healthcare. Since most workers don't speak English, I help with translations. It feels like they're being taken advantage of because of the language barrier. Through these experiences, I witness the mistreatment they endure, as well as what my own family faces.
Sanela - Bosnia
My name is Sanela, and I came to the U.S. as a refugee from Bosnia in 1998. Joining my sister, who was already living in San Francisco, I was 18 and had no expectations from life. Besides that, I yearned for freedom and wanted to escape war. Initially, I spent around 20 years in the restaurant industry, but I left because of the toxic working environment. Now, I run my own catering business and organize pop-ups. I feel really welcomed in my community.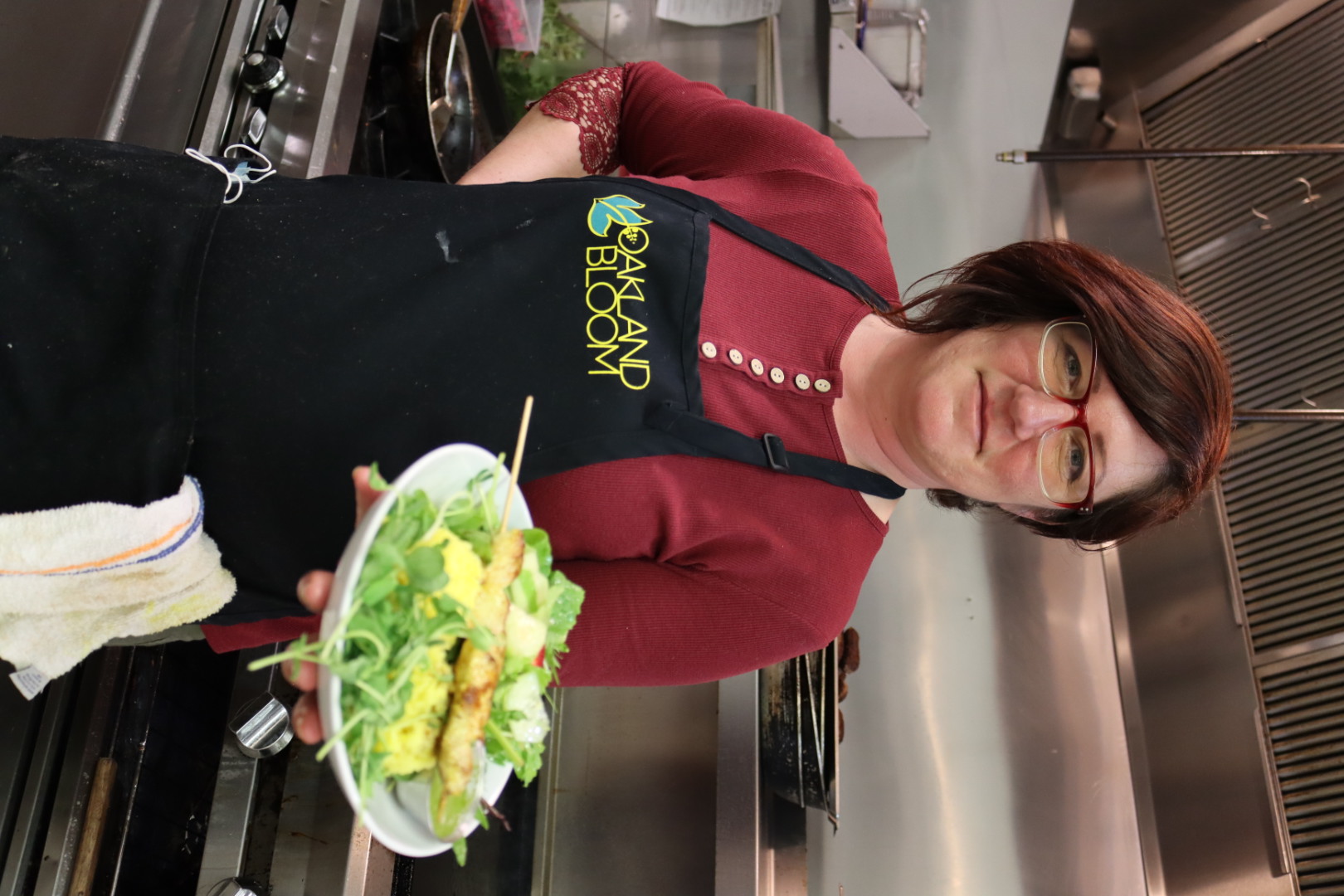 I'm grateful for my life here, my children, and the support of Oakland Bloom, a nonprofit that supports immigrant, refugee, and BIPOC chefs to start their own food-related businesses. As a child, I worked with my mother on a farm, helping cultivate various vegetables. These experiences shaped the way I prepare my food – healthier and fresher. My dream is to open a Bosnian restaurant where the aroma of freshly baked burek fills the air, and where I become known for serving amazing food. I would love that when people taste my food, they will be able to taste a little of my history, and that the community will get closer together through the power of food.
Rosa - Mexico
My name is Rosa, and I am from Colima, Mexico. I arrived in the United States in 1992 at the age of 9. My father decided to bring us because he feared political persecution in our country. I started working as a waitress in a hotel at age 17, and then moved on to a job at a plant nursery. Currently, I've been working as a truck driver for the past six years, transporting various goods like meat, cold food products, fruits and vegetables, and agricultural items. I'm grateful to be in this country, as it has provided opportunities for personal growth and the ability to support my family.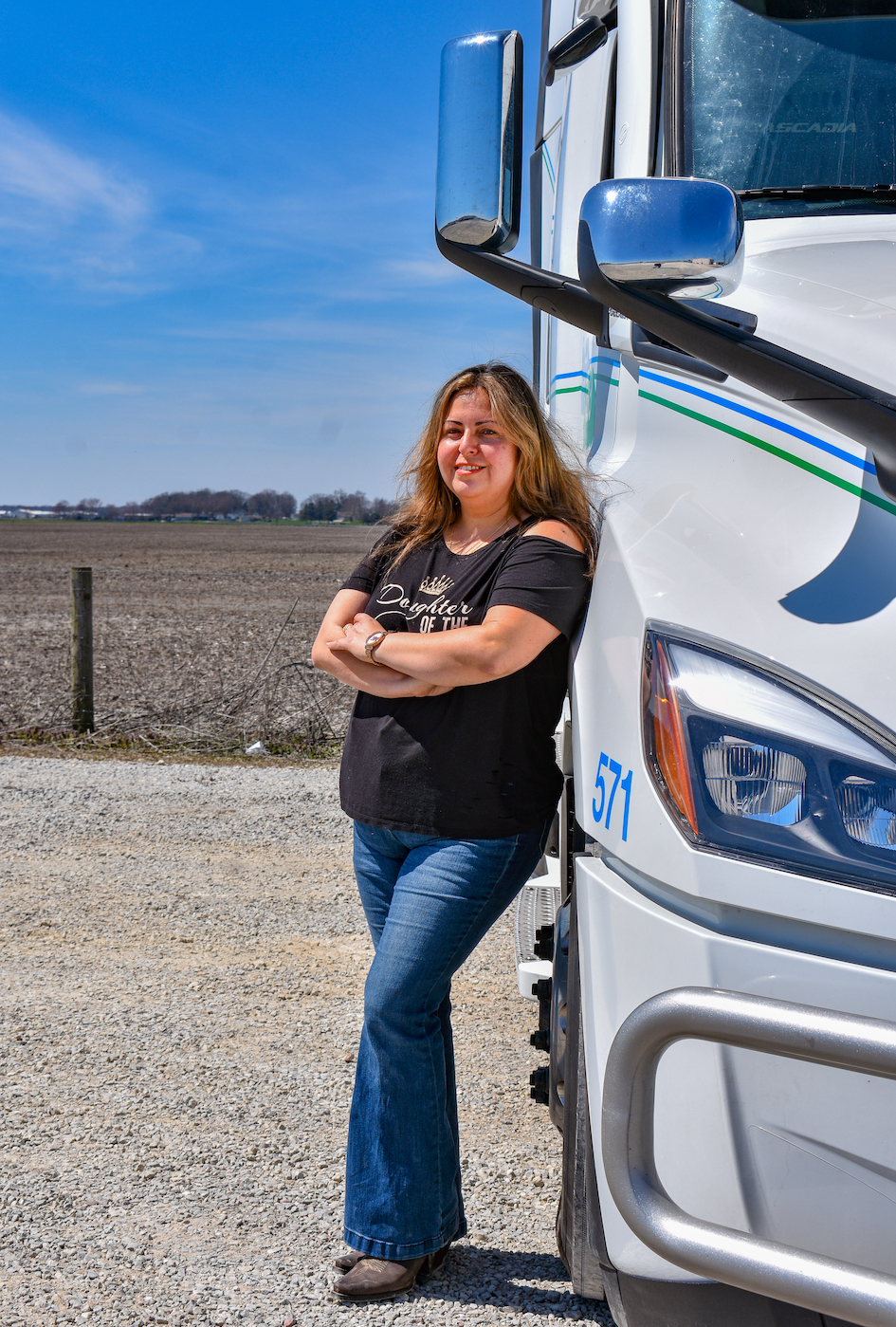 I am very proud of my work, of being Latina, and that I never forgot where I came from. I aspire to be an inspiration, especially for women. My message to them is that we can achieve anything we set our minds to; we just need to persist. My advice to other women is not to let fear hold them back. Life can be difficult at times, and sometimes fear prevents us from doing the things we want to do. However, if we work hard and don't give up, I believe that things will work out.
Mirna - Mexico
My name is Mirna, and I am from Chihuahua, Mexico. I immigrated to the United States in 1995 in search of better opportunities for my family and children. My first job when I arrived in the U.S. was cleaning homes, and, later on, I worked in housekeeping at hotels. After some time, my husband and brother-in-law decided to open their own tortilla business. Since 2016, my sister-in-law and I have been in charge of running the business.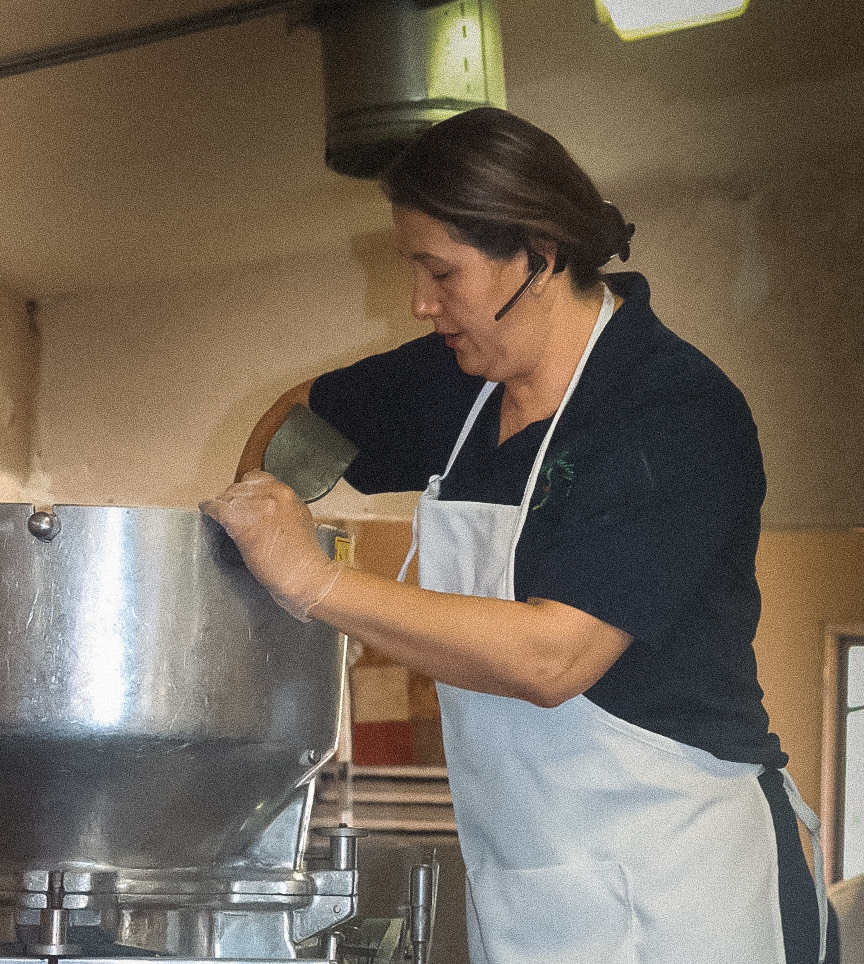 When we arrived in Colorado, there was not a very large Hispanic community where we live, and it was very hard. Now, over time, a lot of other Hispanic families have been moving to the area, and they are coming with jobs already secured. I think the community now accepts us much more than when we arrived 25 years ago.
I am grateful for everything this land has given me. This nation has a lot of opportunities, and it is important to learn how to make the best use of them. After 25 years, my goals are to support my children as they finish their studies and start their careers. I wish to continue working and providing for my community.
Maria Guadalupe - Mexico
My name is Maria Guadalupe, and I come from a small town near Zamora, Michoacan, Mexico. Due to financial problems faced by my family, I decided to immigrate to the United States. With the help of my family, I traveled to California and later settled in Ohio.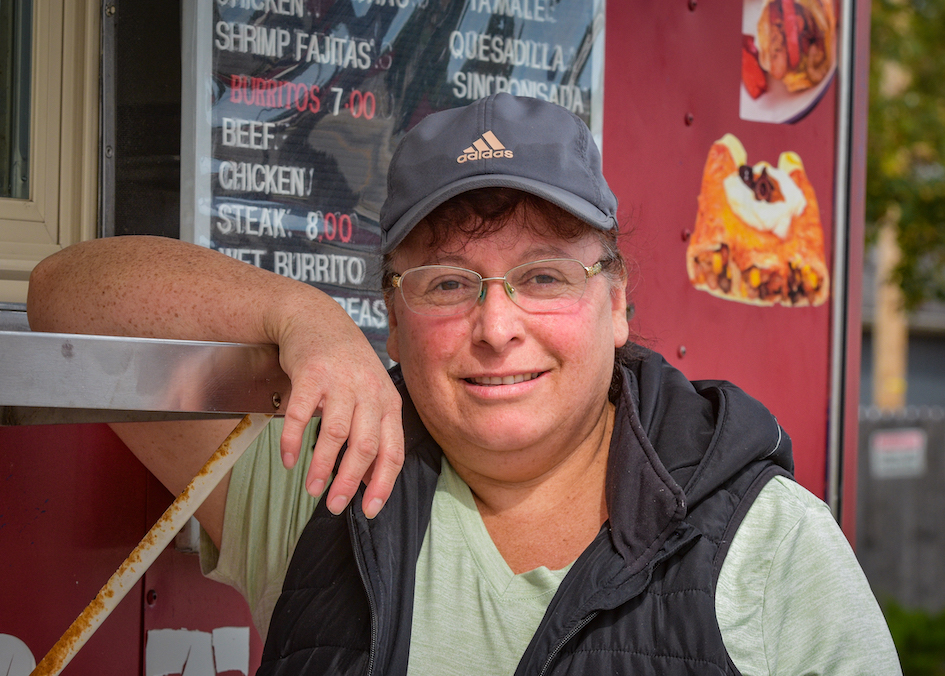 In Ohio, I became involved in organizing celebrations for the Catholic Feast Day of our Lady of Guadalupe. The other organizers and volunteers made me feel welcomed and allowed me to make many friends. It was in Ohio that I met my husband and decided to start my life here. Both my husband and I have worked for different employers while in the U.S. Some treated us well, while others took advantage of us. We decided that starting our own business would grant us more freedom to make decisions for our family.
Living in the U.S. has brought many blessings, such as meeting my husband, starting a family, and becoming business owners. The opportunities provided here even allowed me to stay at home and raise my children when they were really young. Our dreams have come true and I'm thankful to everyone who has welcomed us into the community. Throughout this journey, we have never felt alone. This is also our home.
Jacobo - Mexico
My name is Jacobo, and I'm 32 years old, from Chiapas, Mexico. For the past eight years, I've been traveling to the United States to work through a special visa program. Initially, I worked in Kentucky for three years, and for the past five years, I've worked with Riehm Farms in Ohio. In Mexico, my family owns a small coffee farm, but it doesn't provide enough income to sustain us. Joining the guestworker program offered a safe opportunity to work in the U.S.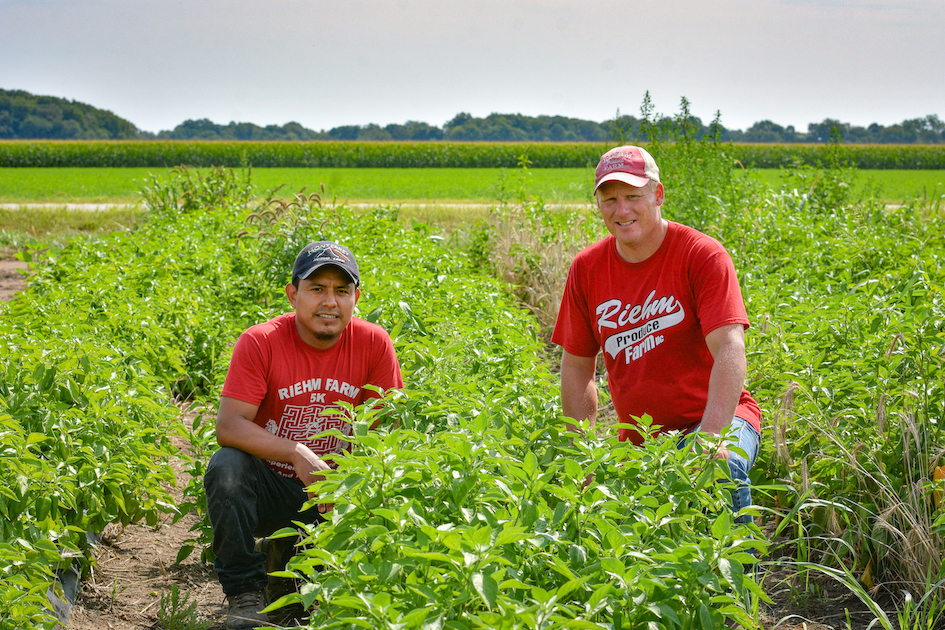 Generally, with our work people don't know what's happening behind-the-scenes and don't see the people who make it happen. Farmers and farmworkers have to work together as a team with the same perspective and goals. Farmers want to grow good quality food, and we want to do good quality work to produce the best product. I think it's important that people understand that our work and our relationship is a circle of help. Through our work, we help people put food on their tables. In turn, farmers and consumers support us to put food on the tables for our families in Mexico through our jobs.
Paty - Mexico
My name is Patricia Ortiz, and I come from Jalisco, Mexico. I moved to the United States at the age of 7 due to my father's job. Over the years, I've held different jobs, but I've been working in the restaurant industry for over 15 years now. I currently own my own restaurant. Although I've been in the country for many years, I am new to Fremont, Ohio. While people here are friendly and welcoming, it saddens me to witness the negative attitudes newcomers in the community express. That's why I think it's important to highlight the positive impact of migrant work.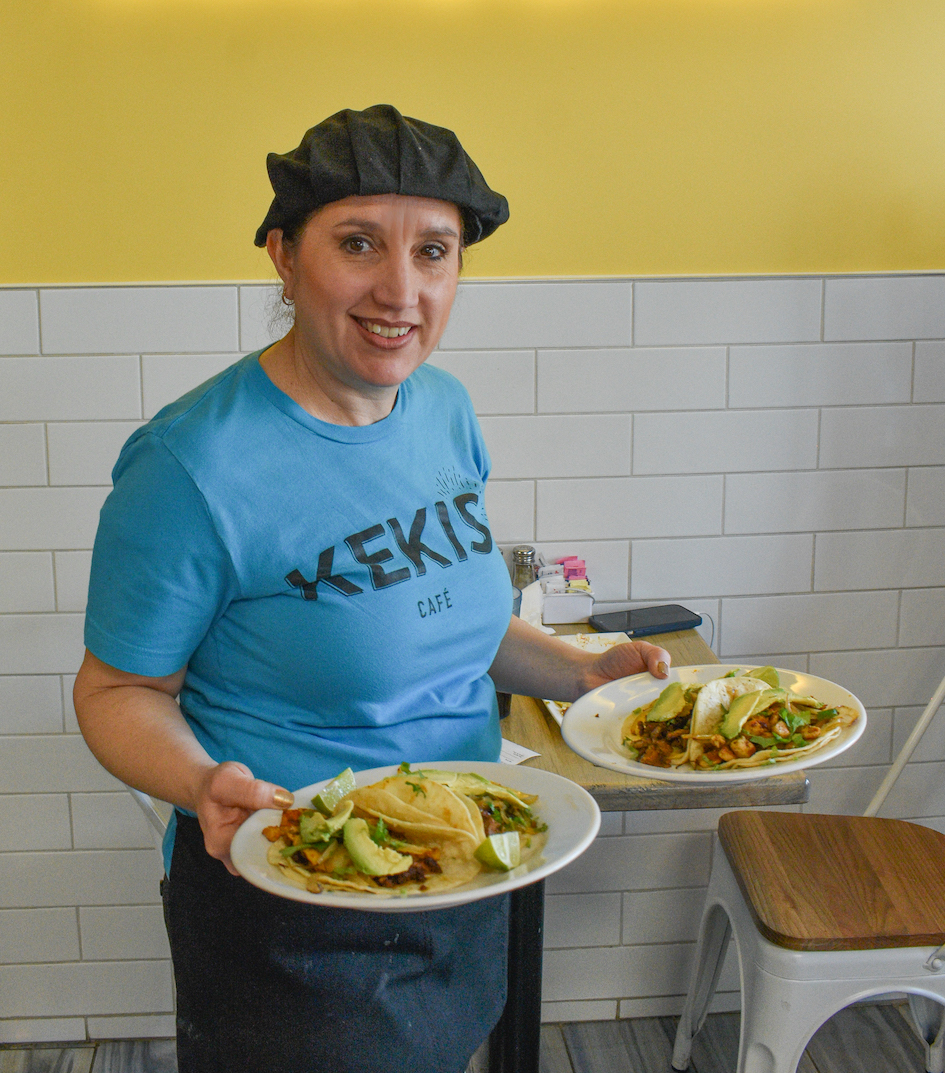 I am grateful for the blessings that life has given me, including my job, my customers, and the support for my business. I love my work and being at my restaurant, but I also would love to travel more. Sometimes, people just walk in and out of the restaurant, without really knowing who I am, where I come from, or why I chose to settle here. Therefore, I'm thankful to Justice for Migrant Women for sharing my story.
Sital - Nigeria
My name is Sital Banat Muktari, and I grew up in a small community in Nigeria. I arrived in the U.S. in 2008 to go to college and find my independence. It was in 2020 that I started focusing on food. I now have a business called The Hausa of Vegan, which is rooted in Nigerian flavors. Cooking has become my true passion.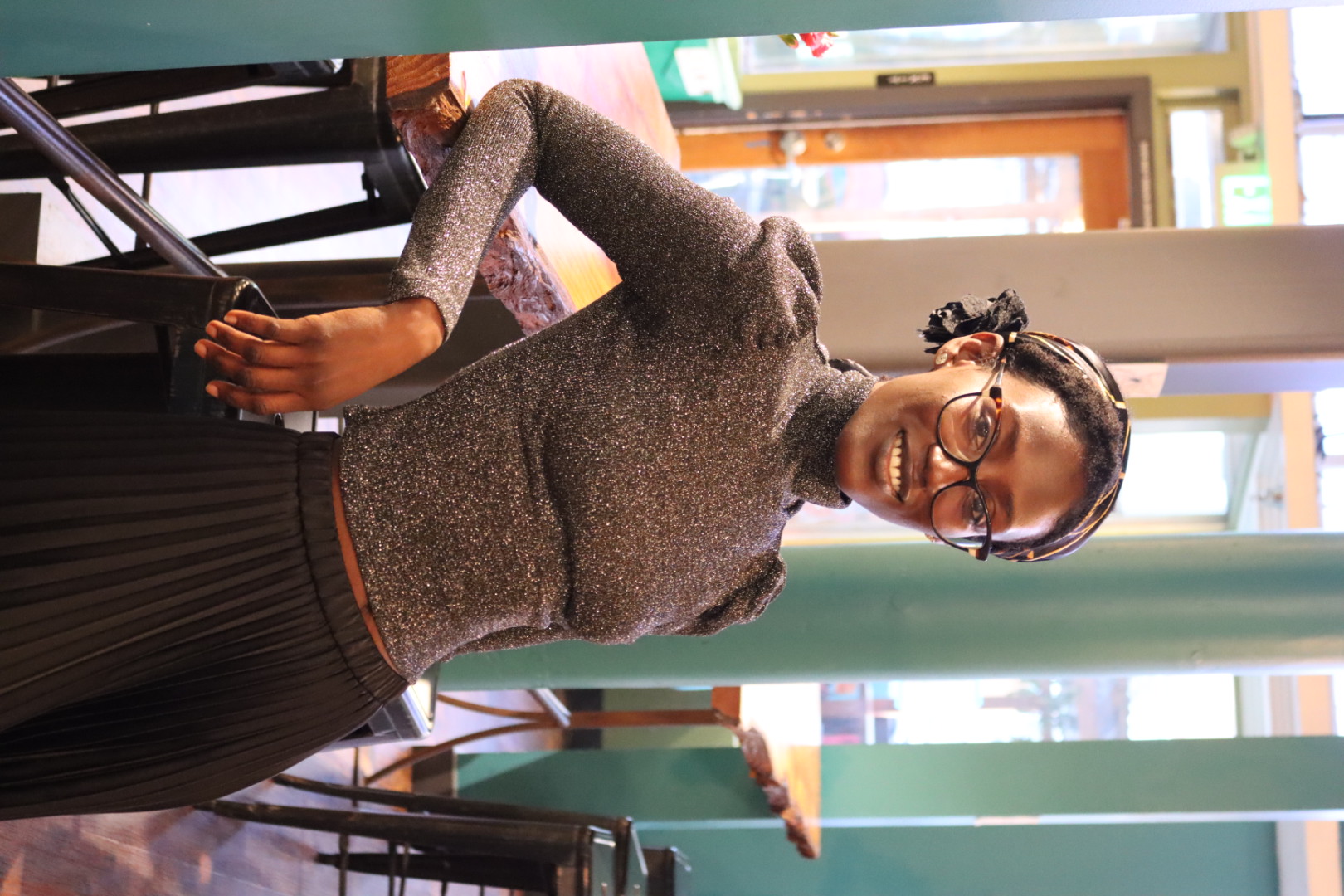 Experiencing racism in the U.S. was both very disappointing and educational to me. Back in Nigeria, I had no idea of what racism was, because I grew up with everybody around me looking like me. Here I needed to adapt to the notion of 'being Black'. That has definitely shown me the ugly side of some human beings, but it has also expanded my compassion.
In Oakland, I feel comfortable and welcomed. However, I wish people would make an effort to learn more about us immigrants. The sacrifices we make, leaving behind family and friends, often go unrecognized. I am grateful for my health, and appreciate initiatives like The Humans Who Feed Us project, as they highlight the food production process from seeding to  harvesting and cooking. It helps us realize that we are all connected through food.
Food Inspiration magazine
Trending articles