Plantega wants to make plant-based food accessible for everyone
Creating solutions for better food within our existing food system

Written by
Lisa Appels
on Friday 4 August 2023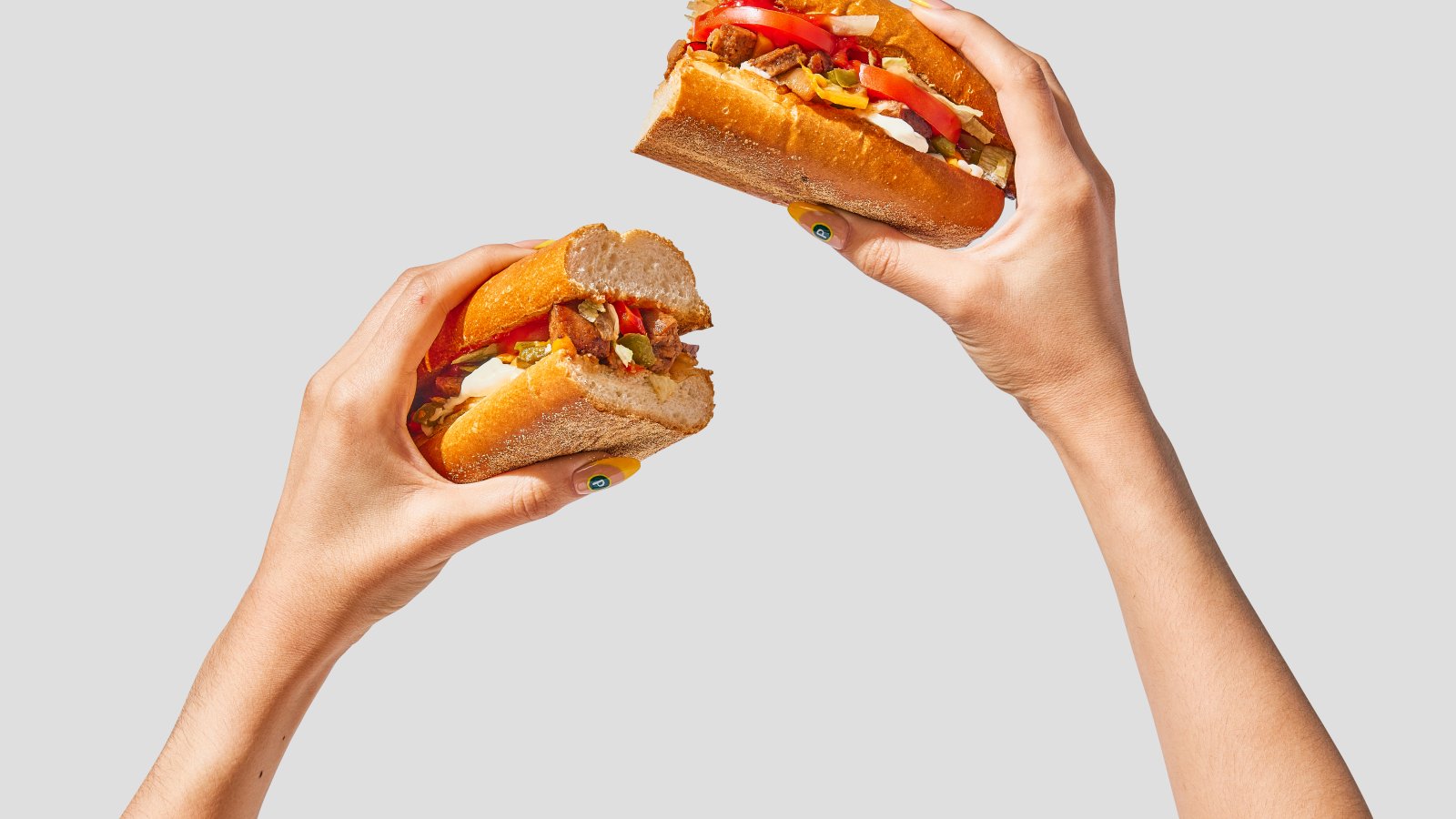 New York City based food company Plantega, is on a mission to make plant-based food easier to access for everyone. How? By launching their menus across kitchens through a unique, deli-in-a-store model. 
Founder and CEO Nil Zacharias, spent the first half of his professional life in law, management consulting, and online advertising. Ten years ago, Zacharias pivoted his career towards sustainability, initially launching a media platform, publishing two books and hosting a podcast-show. "Any alternative to the conventional food system, whether it's organic, regenerative agriculture, or plant-based food, all start off with the best of intentions, but eventually fail to reach a big part of the population."
"Take organic food; it's still only largely available at farmers markets, big box grocery stores, e-commerce food delivery platforms, or fast casual restaurants with limited geographic footprint. We tend to inevitably fall into predictable patterns where the people who are most affected by the injustices of the dominant system are often left out of the innovations that are happening around better food. We've been saying that eating sustainable food is a matter of choice, but choice is not a privilege all Americans share."
Restaurant within a restaurant
"The long-term solution requires systemic change. Me alone, or my company, are not going to fix that, but I did become fascinated with the idea of how we can jump start access to healthy, sustainable food, and do it in a way that was inclusive, rather than exclusive, and make it about participation and empowerment instead of privilege. The Plantega model revolves around offering bodegas (or corner stores) across New York City, a turnkey plant-based solution. By working with bodegas, we can reach a lot more people; it doesn't matter what socio economic bracket you're in, nearly everyone in New York City shops and eats at a bodega."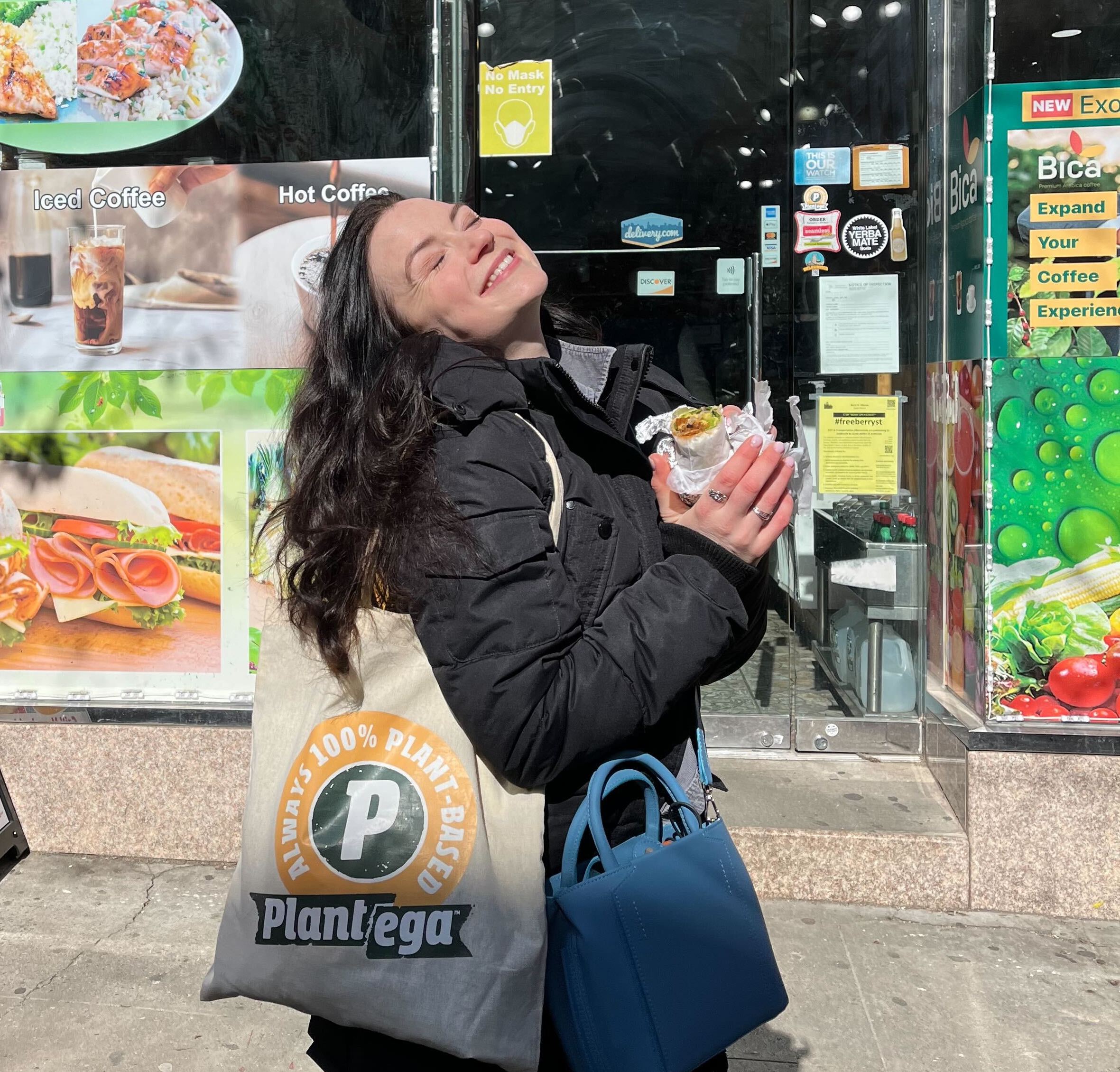 "What we've done is launch a deli within a store, leveraging existing kitchens. Almost all bodegas already have a deli counter. With Plantega, we create a menu, source the key ingredients, train the cooks, manage inventory and put up signage in and out of the stores. Additionally, we've worked out the pricing in a way that the bodega makes more money selling sandwiches from our menu, than they do selling through their conventional menu. We make that happen by partnering with plant-based food companies that are looking to build brand awareness and get their products in front of new consumers."
What's on the menu:
Plantega creates plant-based versions of bodega classics; one of their most popular products is the Sausage, Egg, & Cheese sandwich. The company originally featured just four items on their plant-based menu; now, it offers 14 sandwiches in store, including:
Sausage, Egg, & Cheese 
Spicy Breakfast Burrito
Sausage, Egg, & Cheese Burrito
Bacon, Egg, & Cheese
Loaded Cream Cheese Bagel
Chopped Cheese
Cheeseburger
Deli Slice Sandwich 
Fried Chicken Sandwich
Chicken Tender Sub
Beefy BBQ Sandwich
Crispy Fish Filet
Chicken Quesadilla
Wicked Meatball Sub
"Since 2021, we've launched across neighborhoods in different boroughs of New York City. You can find Plantega implemented in bodegas in Brooklyn, The Bronx, Queens and Manhattan. We are situated in affluent neighborhoods like Chelsea and the Upper West Side, but we are also located in neighborhoods where you can't find a grocery store even if you walk a mile. It's been fascinating to see how we've organically become part of the cultural fabric of these neighborhoods. Part of that has to do with the fact that we launched in bodegas, which are iconic institutions in New York City. It might be the place where you go to get food late at night after drinks. But in some neighborhoods, it might be the only place you can get a freshly prepared sandwich at a reasonable price point."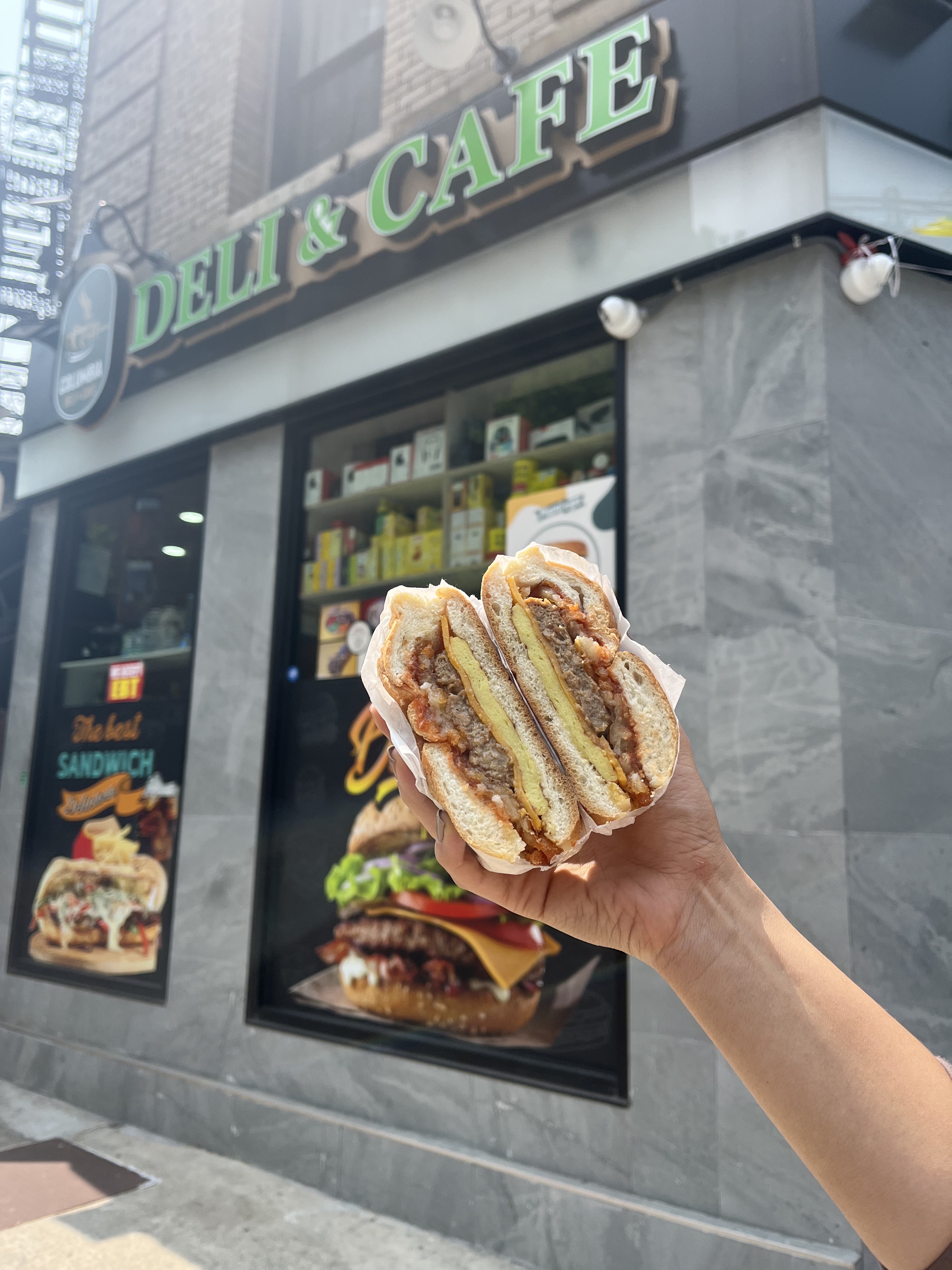 Empowering neighborhoods
"Plant-based foods are becoming more widely known to be healthier for you, but of course there's a spectrum of what's available in the plant-based space. If you compare our plant-based sausage, egg and cheese sandwich – which is one of our staples – to a head of broccoli or a kale salad, we'll probably lose on the health scale. But if you compare it to what's being sold in the bodegas, which are the cheapest, mass-produced, industrial meat, eggs, and cheese that are available in the United States, we win by a significant margin. In addition, the world of plant-based alternatives is changing rapidly, not only from a taste and texture standpoint, but also from the perspective of health and quality of ingredients. Over the past two years we've been very selective about what goes on our menu and have launched new partnerships with food companies that create great products."
"Most of Plantega's customers are not vegan or vegetarian. They just see our menu and find our signage or social media content attractive. We also host sampling events outside the stores almost every week, which has really helped us to engage with each of the communities differently. We're not telling people 'you need to make a better choice, to help yourself and the planet.' Instead, we just offer delicious food with familiar flavors, in a familiar environment. With Plantega, we are offering a way to move towards a better food system that integrates into the existing system and food culture." 
"It has been amazing to create a model that doesn't disrupt or gentrify neighborhoods, but is able to empower small businesses, by offering store owners a turnkey solution where they can make more money selling food that's actually having a positive impact on their community." 
Cloud kitchens
"Going into 2023, our goal was to optimize the way we drive sales in each store using data, while also expanding our reach. We currently operate out of 45 bodega counters across the city and we also sell an expanded version of our menu with 62 items through multiple online food delivery platforms including UberEats, DoorDash and GrubHub. For food delivery, we use our stores almost as cloud kitchens operating under the Plantega brand name; the difference is we are transparent about the fact that we are a restaurant brand run out of corner stores. Using data generated from food delivery sales, we are able to figure out what our popular menu items are, and when and where they are ordered so we can optimize the performance of each store and make timely changes to the specific menu sold there in response to consumption trends. Thanks to these efforts, our sales have gone up drastically in the past six months."
"Plantega has proven to be an effective plug and play model to expand the reach of plant-based food. We make it easy and profitable for any foodservice operator with minimal kitchen facilities to sell freshly prepared plant-based food by providing them with a fully priced concept and a cost-efficient, versatile and easy to prepare menu. We handle the rest, from ingredient sourcing and menu creation, to training and marketing. After 2.5 years of running this company, we are now looking into how we can take the Plantega brand and our iconic menu beyond the bodega. Using this model to not just sell our food in New York City, but out of kitchens everywhere!"
Food Inspiration magazine
Trending articles