Plantbased Berlin
Four vegan hotspots in the German capital

Written by Britt Boeijen on Monday 1 October 2018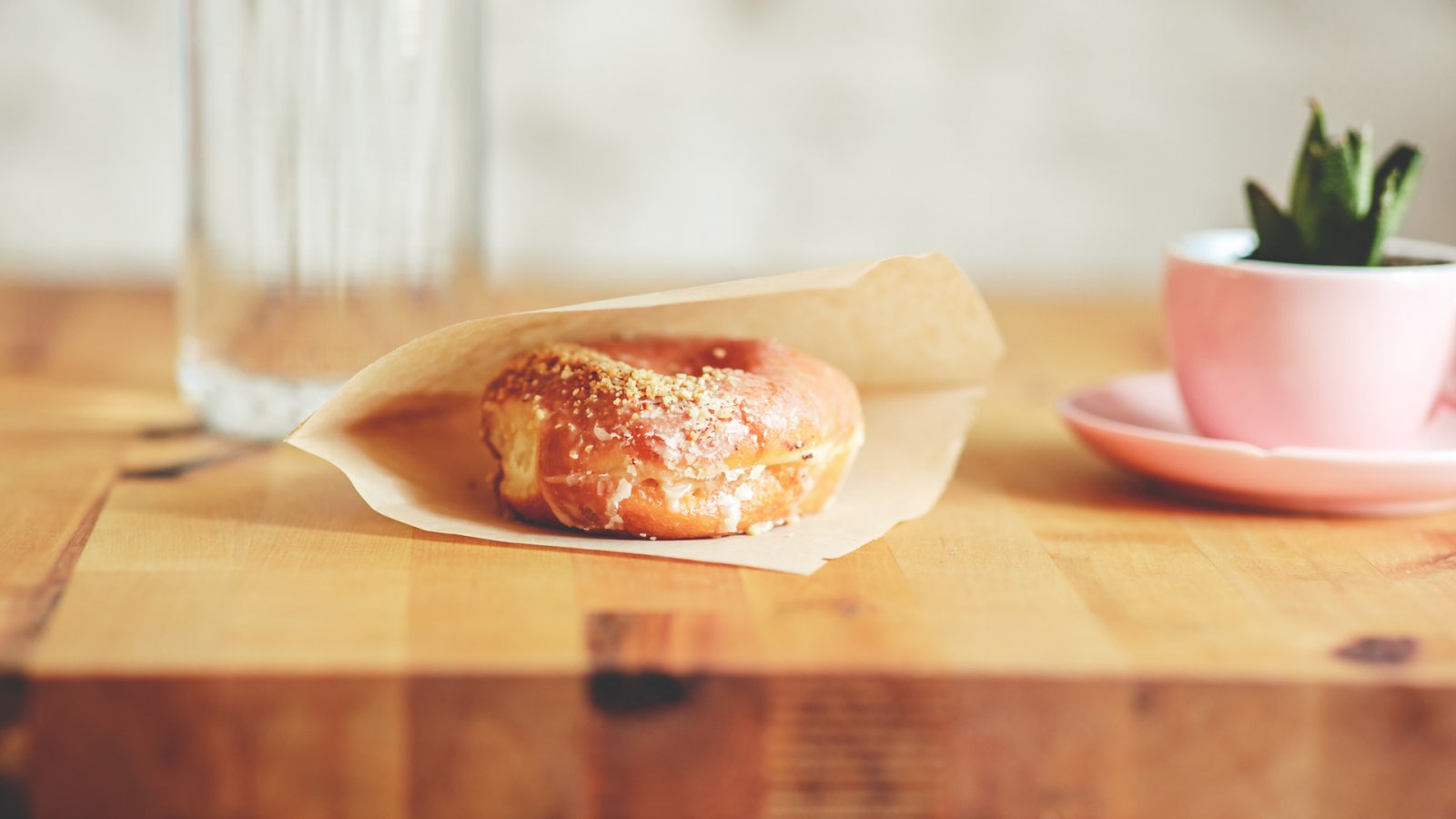 Plantbased diets are on the rise everywhere.
Nowhere is this more apparent than in Berlin. We visited the vegan capital of the world, where plantbased food is firmly embedded in the mainstream, and eating meat is the exception. Discover four of our favorite vegan hotspots.
Brammibal's Donuts: deliciously honest donuts
Vegan doesn't have to mean healthy. Brammibal's Donuts is living proof. Europe's first vegan donut shop opened in 2015 and provides daily fresh, high quality, and 100% plantbased alternatives to mass produced donuts. With monthly exclusive seasonal flavors, like Matcha Raspberry or Boston Cream, Brammibal's has something for everyone. To top it off, every week, a specific flavor is chosen to help make the world a better place, with €1 of each order going to charity.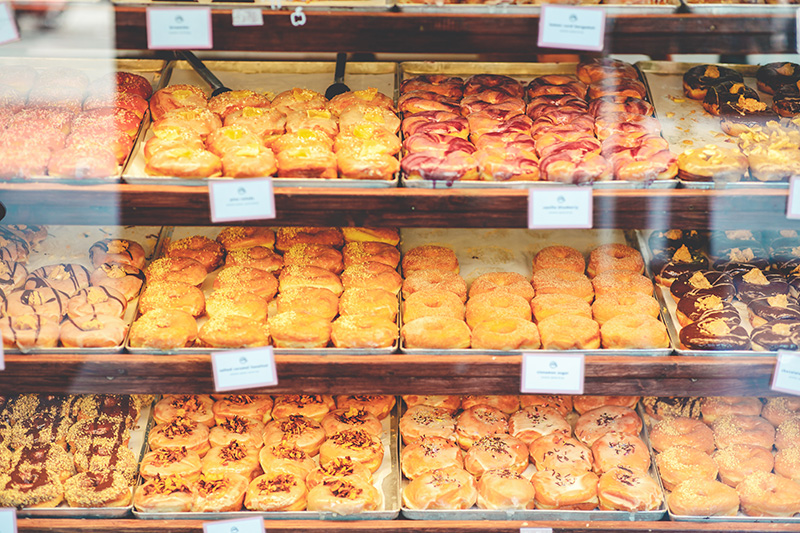 Maybachufer 8 &  Danziger Straße 65, Berlijn
1990 Vegan Living: Vietnamese vegan
Vietnamese cuisine is a beacon of plantbased creativity. Filled to the brim with exotic spices, fresh produce, and a dazzling array of vegetarian and vegan dishes. At 1990 Vegan Living, Vietnamese plantbased tradition has found its way to Berlin. With organic tofu and seasonal herbs sourced from their very own garden, the menu is a smorgasbord of traditional vietnamese fair. The house speciality is Com Chien: tender tofu wrapped in crunchy rice flakes, served with a raspberry-chili sauce.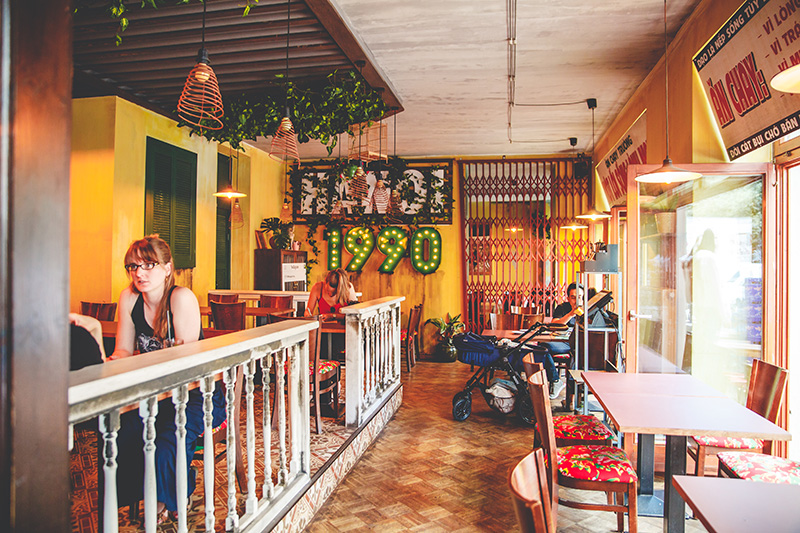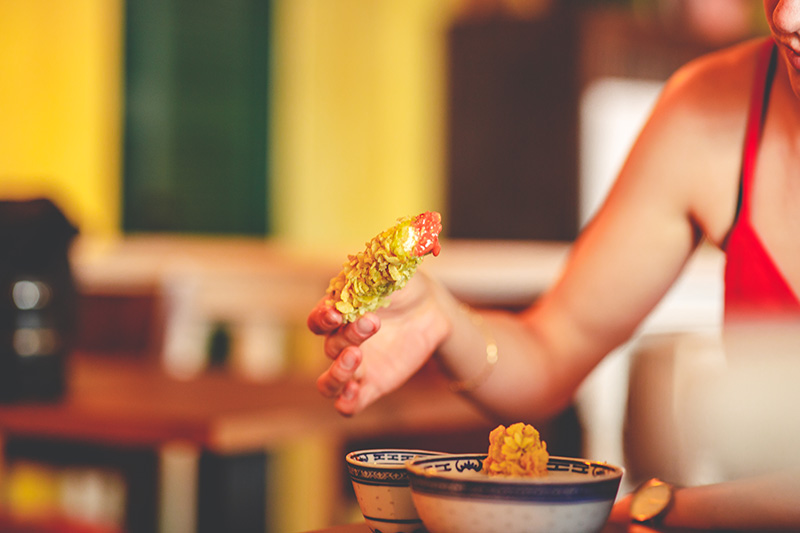 Krossener Straße 19, Berlijn
Rawtastic: healthy pizza
At Rawtastic there isn't a single ingredient that gets heated over 42 degrees Celsius (107F). Yet somehow they manage to offer burgers alongside the expected salads and energy bowls. The most surprising highlight is the Pizzatastic, which honestly might be the healthiest pizza in Berlin. The base is a slowly dried combination of buckwheat, linseed, zucchini, apple, and avocado that takes eight full hours to prepare, but packs a suitably satisfying crunch. Top it with vegan mozzarella, pesto, cashews, olives, and caramelized onions, and you have a 100% guilt free, delicious meal.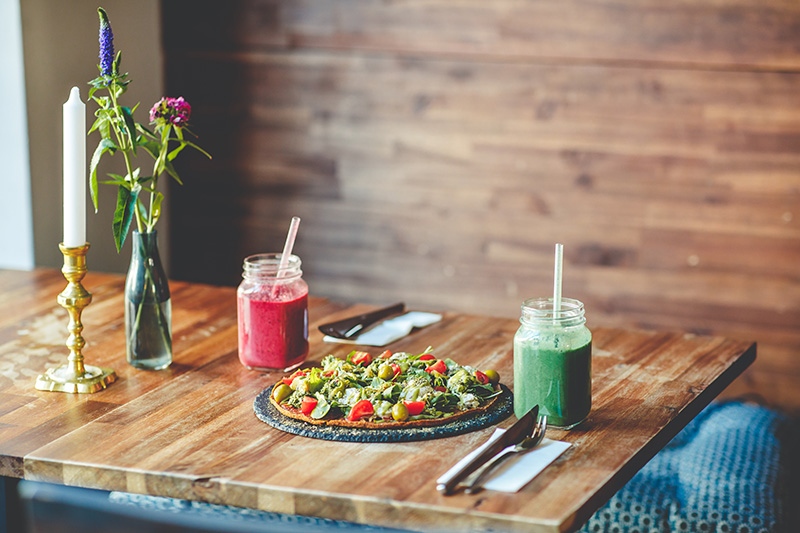 Danziger Straße 16, Berlijn
Kopps: fine vegan dining
Kopps is a must visit, regardless of its vegan pedigree. This is fine dining that happens to be vegan. Chef Björn Moschinksi has been fighting the good fight and changing hearts and minds for eight years now, but it's paying off. CNN has rated Kopps among the eleven best vegan restaurants in the world, mostly thanks to Björn's daring flavor combinations, high quality ingredients, and incredible culinary creativity. Eight years ago nobody really cared about plantbased food, but the world is a decidedly different place now. Perhaps for the better. Those looking for the ultimate plantbased fine dining experience need look no further than Kopps' seven course tasting menu.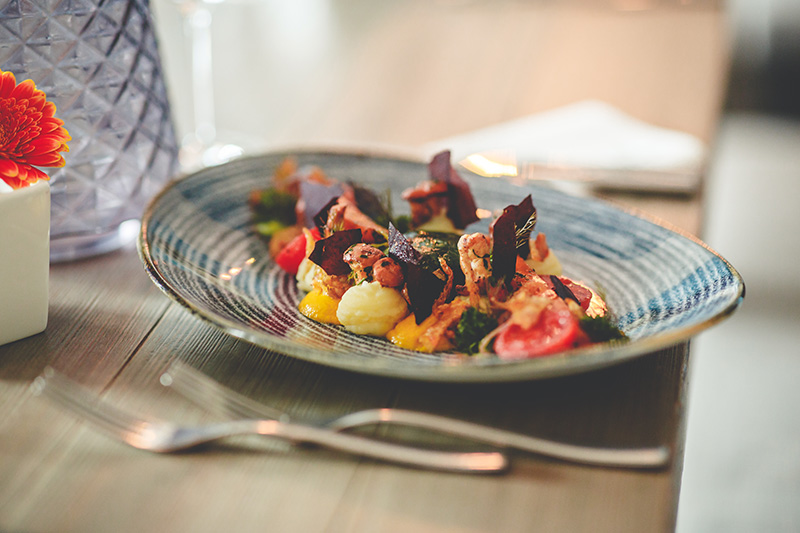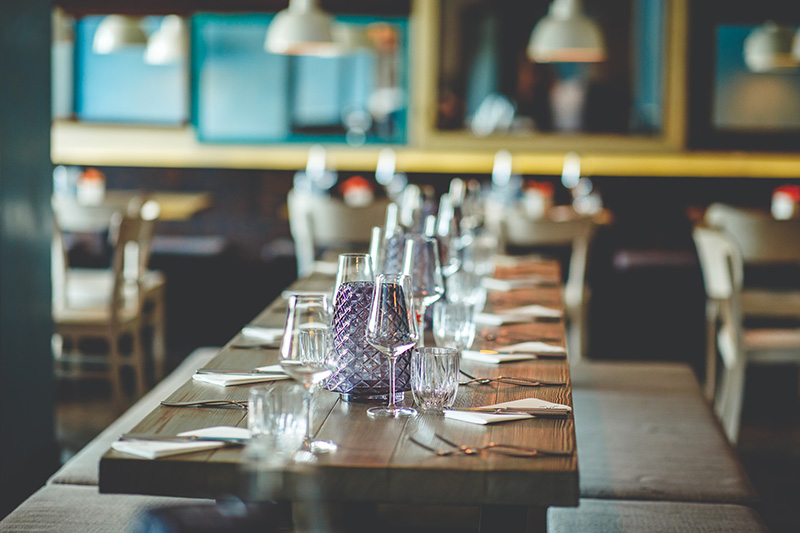 Linienstraße 94, Berlijn
Would you like to read more about companies that think in a different and inspiring way? Well, read it in this new Food Inspiration Magazine. 
recommendedForYou
Food Inspiration magazine
Trending articles