Pioneer chef René Redzepi strives to be ahead of the criticism
Fine dining no longer appears to be a sustainable business model
Written by
Lisa Appels
on Friday 27 January 2023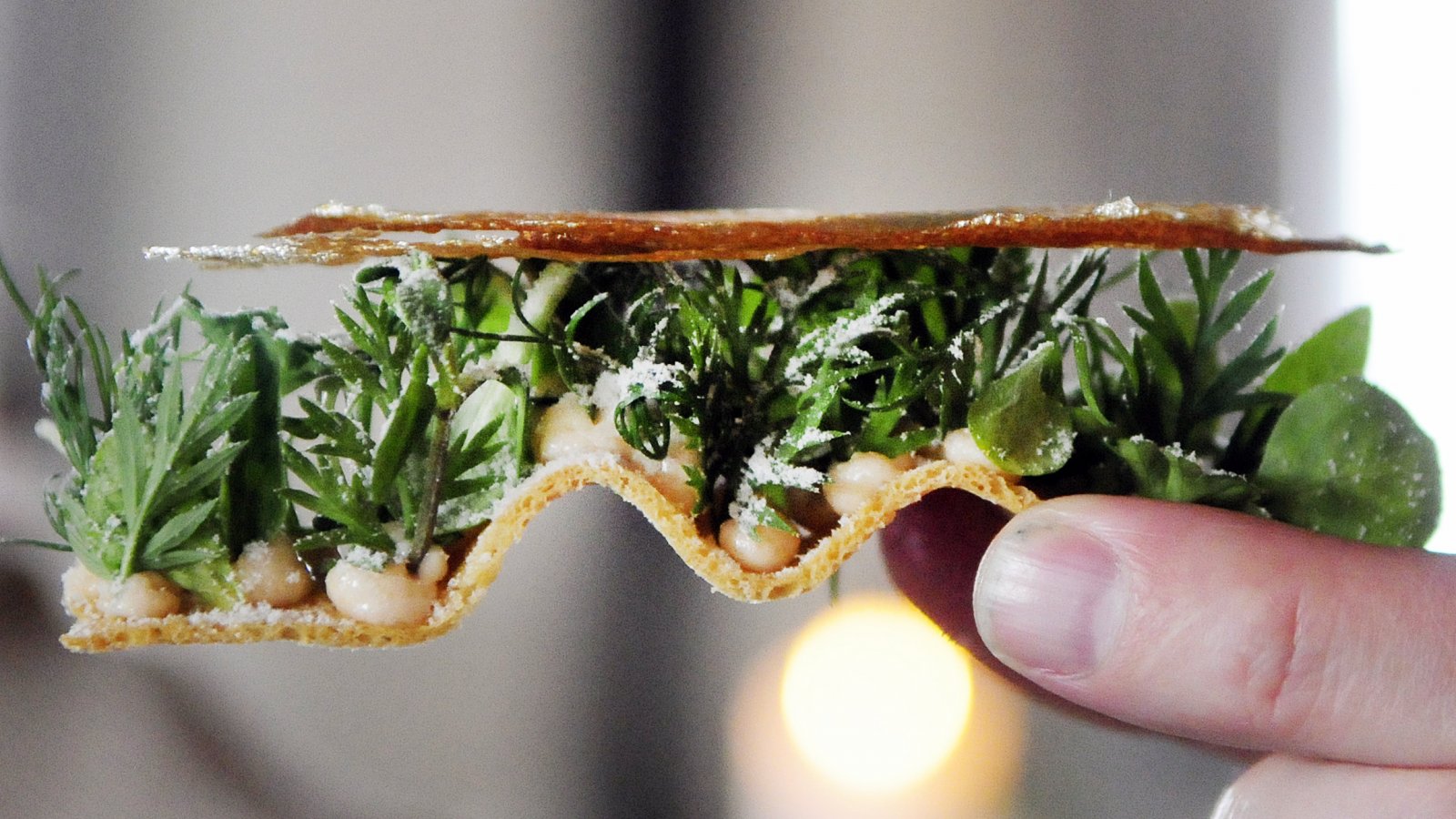 The world's most influential restaurant is closing its doors. There was a jolt in the world of foodservice when Copenhagen's Restaurant Noma*** announced that it will shut down by the end of 2024. Working conditions at the restaurant included long days, a high workload and little room for error, a dynamic Redzepi has deemed no longer sustainable. The radical decision shows self-reflection, and will leave its mark on the world of gastronomy.
"It is just too hard, we have to work in a different way," said chef René Redzepi in an article published by The New York Times. Redzepi started the restaurant in 2003 with his business partner Claus Meyer; back then they also wrote the New Nordic Manifesto, urging chefs and food professionals to cook more sustainably, to collaborate with local producers and, above all, to cook in accordance with seasonality.
Sustainable trendsetter 
Meanwhile - 20 years later - this same manifesto has inspired chefs and foodies worldwide. Redzepi himself has also delved deeper into his own Nordic philosophy. With ingenious, often labor-intensive dishes, he demonstrated what was possible in sustainable gastronomy by improving techniques. A fermentation lab was set up at Noma to extend the shelflife of ingredients, and to add a rich umami flavor layer to certain dishes. Entire foraging teams were hired. A private garden and greenhouse were created in front of the restaurant. And the menu changed three times a year, using products that were in season.
The restaurant was named 'best restaurant in the world' five times, thanks to the now world-famous plant-centered dishes - some of which even the most experienced gardener has never heard of - the extraordinary game dishes, and the unorthodox plates that contained live shrimps and ants. In 2021, Noma also received the highest recognition available in the restaurant world: three stars from Michelin.
The price of success
All the success came at a price. A price that was not only charged to guests, who spend at least 500 euros on a meal at the restaurant in Copenhagen. The way of working at Noma and similar restaurants in the fine dining scene have been facing scrutiny for a while. In June 2022 The Financial Times published a revealing article about the grueling working conditions and culture of fear within the fine dining scene in the Danish capital. Redzepi has also admitted that his staff work long hours and that the math to fairly compensate the nearly 100 employees does not support a viable business model. "We need to completely rethink the industry," he stated in The New York Times article.
Although the dishes at Noma are as sustainably sourced as possible and form an inspiration to many, if the human resources practices don't line up with the restaurant's philosophy, how sustainable is the restaurant? It's an uncomfortable question that has been circling through the industry for some time, yet no real solution has been implemented. Redzepi feels that he is left with no other choice.
Food Inspiration's Hans Steenbergen on Redzepi's choice to close Noma
"I had the privilege to dine at Noma in 2011. Back then, it had two Michelin stars. The visit was what you would call an 'unforgettable culinary experience.' I clearly remember the appetizer with fig branches, a whole leek on a plate, and the informal service. With this choice, Redzepi wants to stay ahead of the criticism. After Hollywood, show business and sports, working conditions and corporate culture in gastronomy are also facing increasing scrutiny. The #MeToo movement is knocking on the doors of the kitchen. It's no longer a question whether the culture in top kitchens is structurally flawed and needs improvement. Almost every top chef who has been to France for training remembers the rock hard culture. Abuse, being yelled at and working until you drop: it was all part of the job. The top kitchen was never a place for wimps. And if you wanted to make it to the top, you had to be toughened up. The fact this macho approach creates not just winners but also victims is now coming to light. The zeitgeist is changing."
Noma as an institute
By closing its doors, Noma is not disappearing from the scene altogether. Many chefs and food professionals who were trained by Redzepi have since spread their wings and landed elsewhere in gastronomy. It's worth noting that many Noma alumni chose not to open a fine dining restaurant. After all, they knew better than anyone the pressures involved. The concepts of ex-Noma employees are often casual and approachable, without compromising on excellence in taste. An example is burger bar POPL in Copenhagen, which still works closely with Noma's fermentation lab, or the famous Taquerias of Rosio Sanchez - once head pastry chef under Redzepi.
Noma as a restaurant is coming to an end, but, as Redzepi announces via Instagram, the restaurant will continue as Noma 3.0; an extension of Noma Projects, the restaurant's research and development department. Noma will become a full-time laboratory, developing new dishes and products. The restaurant's dining room will occasionally open its doors for pop-ups, and Redzepi's role is shifting from that of chef to that of creative officer.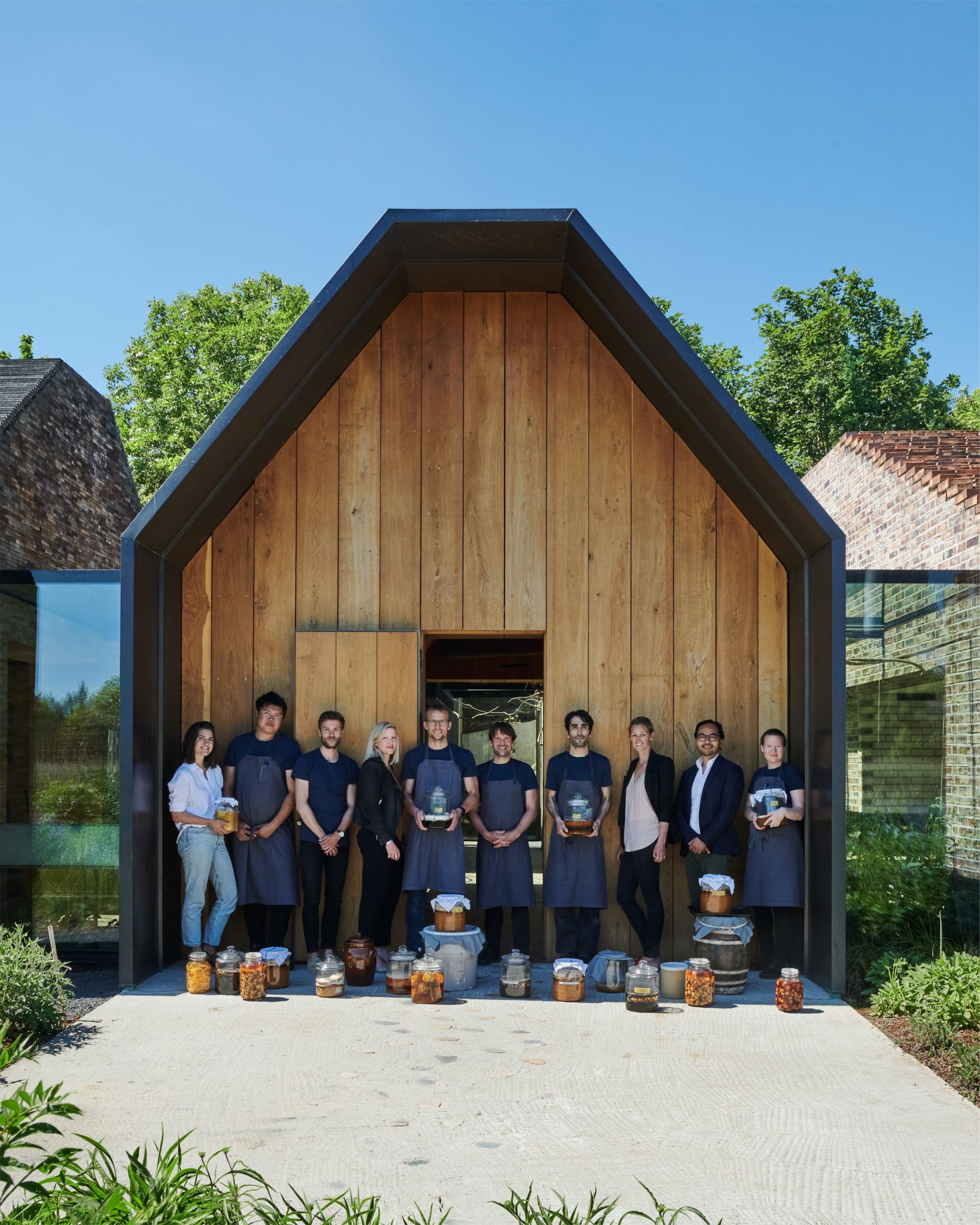 A new generation
What does Noma's decision mean for the rest of the restaurant industry? Will more chefs and restaurateurs follow? Sustainable fine dining restaurant Amass - also based in Copenhagen - already announced it was closing its doors in December 2022. Unfortunately, unlike Redzepi's, this wasn't a voluntary choice. Chef Matt Orlando's sustainable business model didn't pan out, so a declaration of bankruptcy followed.
What is striking, is that the youngest generation of emerging chefs is adopting a different approach regardless. Sustainability and taste are paramount, but the extreme standards and fuss surrounding fine dining doesn't interest many of them. This new group of chefs are successfully opening one trendy restaurant after another, combining multiple genres and abandoning the straightforwardness and hierarchy of classic fine dining.
recommendedForYou
Food Inspiration magazine
Trending articles