New Scandinavian dietary guidelines incorporate sustainability into their recommendations
Food scientist Jaap Seidell advocates for a 'win-win diet' at the Planetary Health conference

Written by
Moniek de Jongh
on Friday 8 September 2023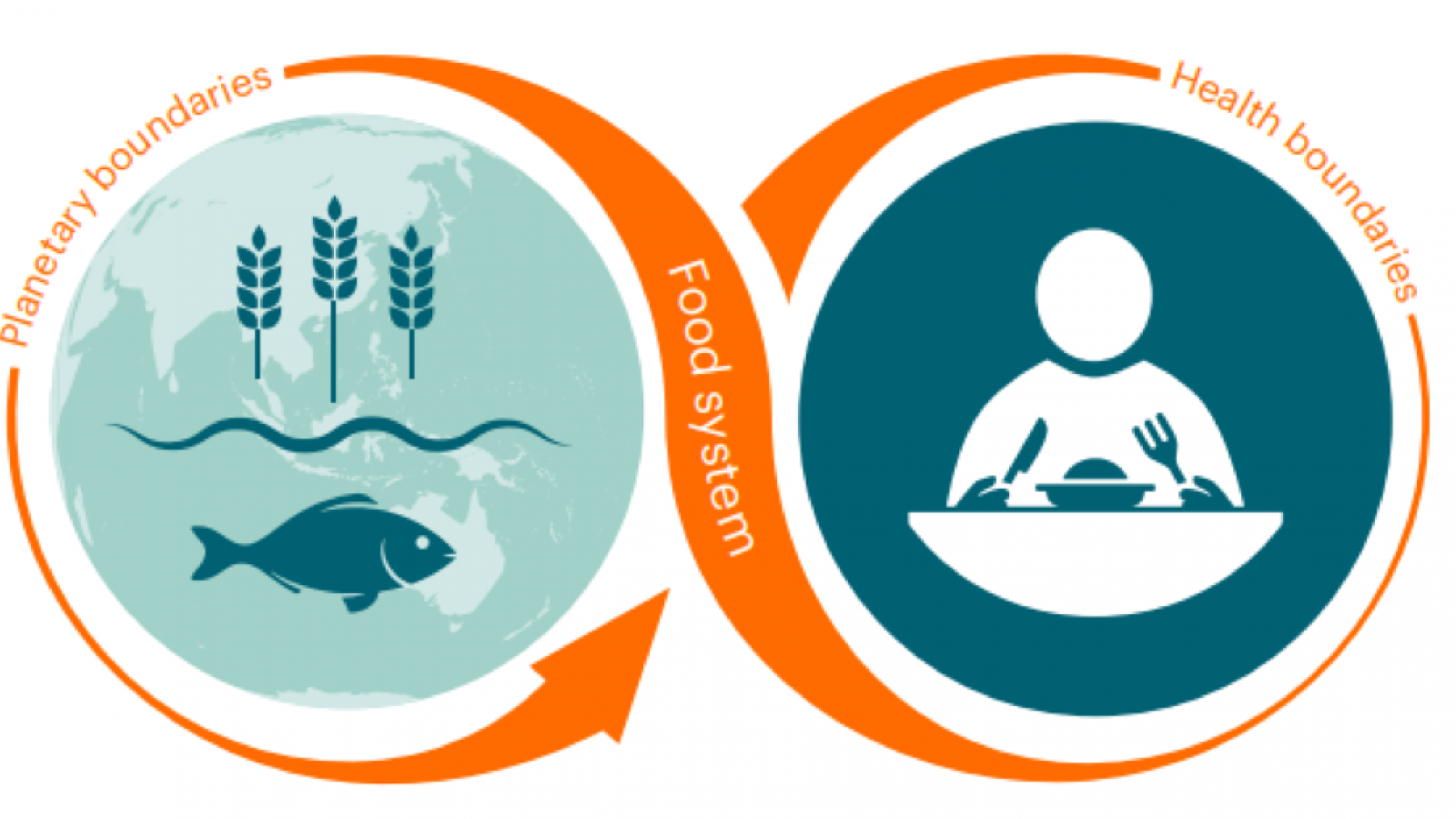 Scandinavia recently introduced new dietary guidelines that consider what is healthy for both humans and the planet - a win-win situation. But what do these new guidelines entail? And what does this focus on planetary health mean for global food production and consumption? This topic was discussed at this summer's Planetary Health Congress, which took place for the first time in Amsterdam, The Netherlands. Food Inspiration attended
The Planetary Health Congress, held last July, brought together experts, researchers, educators, and policymakers to discuss the topic of Planetary Health. Planetary Health is a relatively new scientific field with a holistic approach to health and sustainability, advocating for systemic change that centers on the well-being of all living things. Not surprisingly, healthy nutrition and responsible food production play key roles.
Also read the first part of this diptych about the 'planetary health' »
The congress focused on four themes: earth, water, food, and people. For the food theme, food scientist Jaap Seidell was a keynote speaker; he emphasized the importance of good nutrition for our health and the health of the planet, calling it a Planetary Health win-win diet.
Wat is Planetary Health?
Planetary Health launched in 2015 as a new scientific field. It focuses on analyzing and addressing the impacts of human disruptions to the Earth's natural systems on human health and all life on Earth.
Source: Planetary Health Alliance
Human-induced climate change and environmental pollution are considered by experts as the most significant health threats of our time, exacerbating health disparities. The health of our planet and that of humans are closely intertwined. Climate change can have various health effects, including heat stress, infectious diseases, pandemics, malnutrition, obesity, and mental health issues.

The World Health Organization (WHO) states some alarming key facts about climate change and health on their website, which include: 
Climate change affects the social and environmental determinants of health – clean air, safe drinking water, sufficient food and secure shelter.

Between 2030 and 2050, climate change is expected to cause approximately 250,000 additional deaths per year from malnutrition, malaria, diarrhea and heat stress.

It's estimated that this health cost will be between USD 2-4 billion per year by 2030.
New dietary guidelines in Scandinavia are a step in the right direction
Seidell included the new Scandinavian dietary guidelines introduced at the end of June 2023, referred to as the 'Nordic Nutrition Recommendations' (NNR2023). The Nordic Nutrition Recommendations (NNR) form the scientific foundation for the dietary guidelines and food recommendations in all Scandinavian and Baltic countries. For the first time, the NNR2023 provides recommendations for nutrition that benefits both human health and the environment. Supported by the latest scientific insights, a distinction is made between the health and environmental impacts of different food groups.
In short, the NNR2023 (Nordic Nutrition Recommendations) recommends:
A predominantly plant-based diet rich in vegetables, fruits, berries, legumes, potatoes, and whole grains.

Ample intake of fish and nuts.

Moderate consumption of low-fat dairy products.

Limited consumption of red meat and poultry.

Minimal intake of processed meats, alcohol, and processed foods high in fats, salt, and sugar.
Unhealthy dietary patterns
Seidell discussed the interconnection between climate change, obesity, and malnutrition. According to Seidell, we are in the midst of a global syndemic where three health-related pandemics reinforce each other: climate change, the global rise in obesity, and the increasing number of people who are malnourished. These problems are partly caused by a global food production system that is focused on mass production and large-scale operations. This in turn leads to a growing global consumption of ultra-processed foods rich in fat, sugar, and salt but low in fiber, vitamins, and minerals. This highly industrialized method of food production contributes to climate change, which negatively affects our health.
Facts and Figures
Almost one in three people worldwide suffers from the effects of 'malnutrition', meaning their diet is inadequate—they eat too much, too little, or not nutritionally enough. According to current trends, this number will rise to one in two people by 2025.

Malnutrition encompasses problems caused by insufficient energy intake or nutrient intake, such as growth retardation and vitamin deficiencies. But malnutrition can also lead to excessive and unbalanced food intake, leading to overweight, obesity, and lifestyle diseases.

Both forms of malnutrition are caused by unhealthy low-quality food and are interconnected. If children are malnourished, they have a higher risk of becoming overweight and suffering from lifestyle diseases later in life.
Source: Branca et al, BMJ 2019

The food system involves a network of interactions with our physical and biological environments as food moves from production to consumption, or from "farm to table." Rising CO2 and climate change will affect the quality and distribution of food, with subsequent effects on food safety and nutrition. Source: USGCRP (2016)
Triple-duty action 
Seidell sees nutrition as a crucial factor in improving our planetary health. In fact, he believes it's fundamental. The way we produce and consume our food needs to radically change. He outlined five principles for a win-win food pattern for planetary health:
Focus on fresh, unprocessed, or minimally processed food.

Minimize heavily processed and ultra-processed foods like packaged snacks and sugary drinks.

Eat plenty of fruits, vegetables, whole grains, and legumes, preferably organically grown and produced without chemicals.

Limit the consumption of animal proteins like meat, dairy, fish, and other animal products, and avoid making them the centerpiece of every meal.

Choose sustainably grown ingredients, preferably from biodiverse ecosystems without chemical pesticides, and prioritize food from local regenerative farmers.
Guidelines for a healthy diet and measures to promote it should aim to counter malnutrition, obesity, and climate change, he added. Through so-called 'triple-duty actions,' challenges can be addressed more effectively, breaking through siloed thinking in policy making and allowing for a more focused allocation of limited budgets and resources.
Solutions to make our food healthier are complex, but they are also available. A shift towards a more plant-based diet, with an emphasis on reducing the consumption of (red) meat, is a good example of this. This not only has demonstrable health benefits, but also drastically reduces greenhouse gas emissions and ensures more efficient use of agricultural land and water. Adjusting dietary guidelines with consideration for environmental impact is one step in the right direction.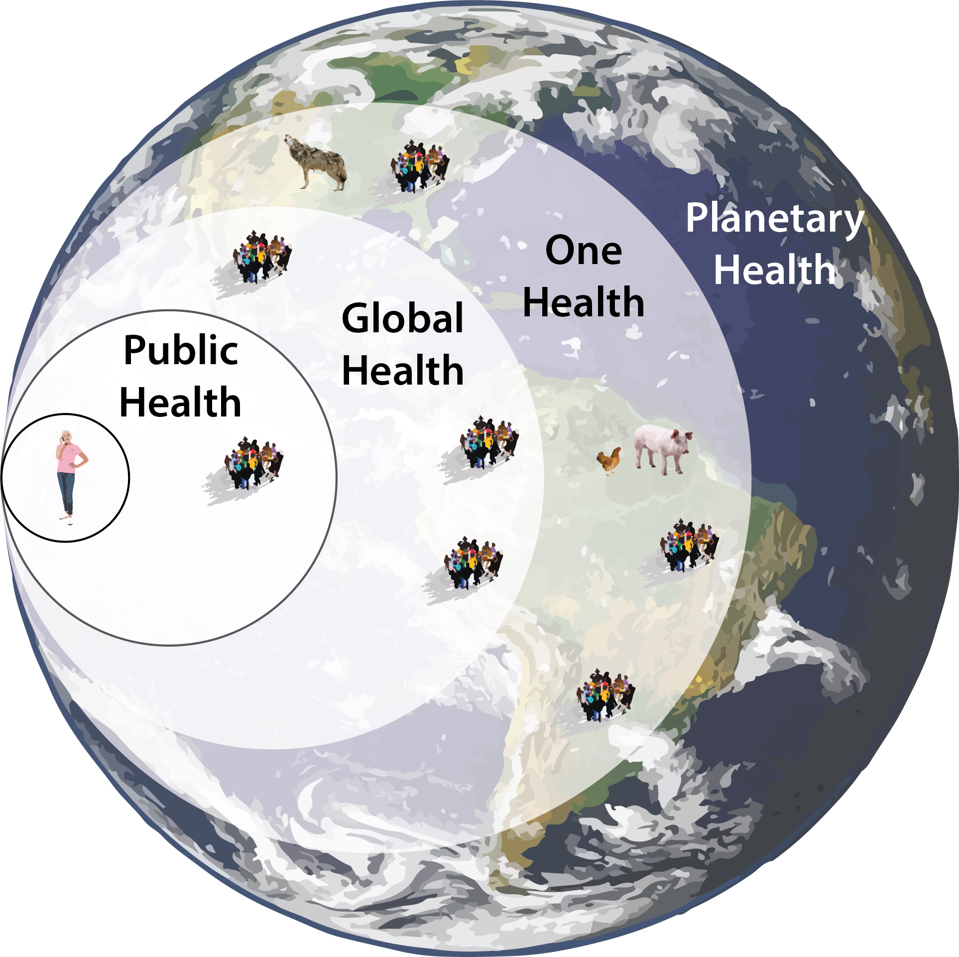 Also read the first part of this diptych about the 'planetary health' »
Food Inspiration magazine
Trending articles