London's Battersea Power Station is the European food and retail destination of the moment
The expansive 10 year, 10 billion pound project is now open, and it's worth a visit

Written by
Maaike de Reuver
on Friday 7 July 2023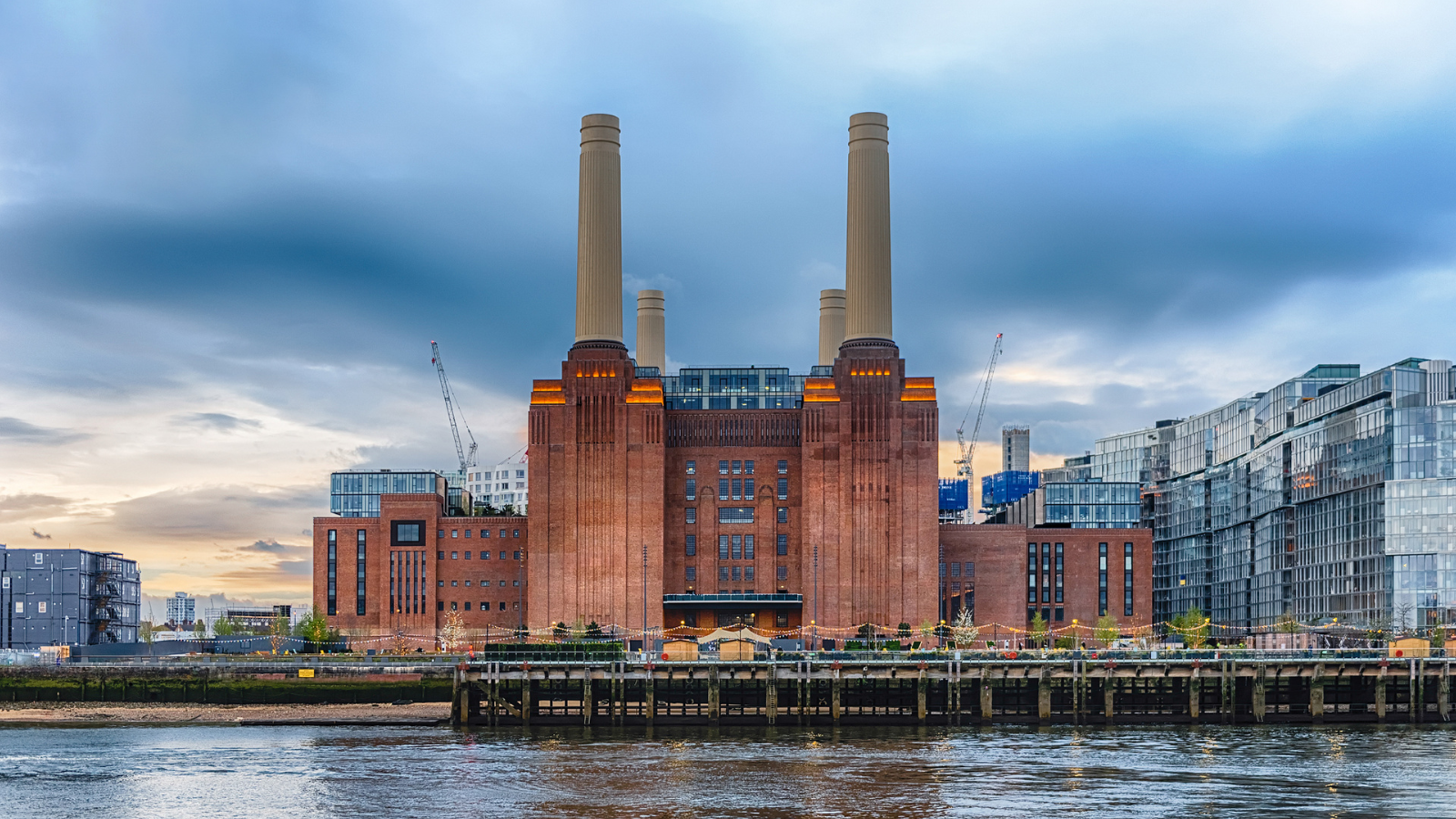 It's the largest brick building in Europe, the newest food and retail destination in the United Kingdom, and the pride of London: Battersea Power Station. The conversion of the former power station on the South Bank of the Thames, took ten years and cost 10 billion pounds. In October 2022, the complex opened its doors.
Since 1935, this coal-fired power station has provided a significant portion of the city with electricity. However, in 1983, the station was decommissioned. For years, there were efforts to develop a renovation plan, but it was consistently hindered by finances or delays in obtaining permits. Developers and real estate companies came and went. There were plans for an amusement park, and even a football stadium. In 2012, a Malaysian investment company came up with the final plan, which combined residential, commercial, and leisure spaces—a concept that was still uncommon in Europe at the time. The Malaysians purchased the property for half a billion pounds, and the renovation took a decade and cost a staggering 10 billion pounds. The developers expect 30 million visitors per year.
Layout
The first two floors feature a combination of luxury fashion, retail, and dining options. Additionally, six floors are occupied by Apple offices, and approximately 100 residential units are housed in the complex. A one-bedroom apartment in the former power station costs around 1.5 million pounds. The property is not yet fully completed, and will continue to gradually fill. Work is still underway to open a large arcade hall and the Engine Room, which will serve as a luxury coworking space with office area, meeting rooms, and event and conference facilities.
Along the waterfront lies Power Station Park, a large lawn with beach chairs and a bar, where locals and tourists come to relax.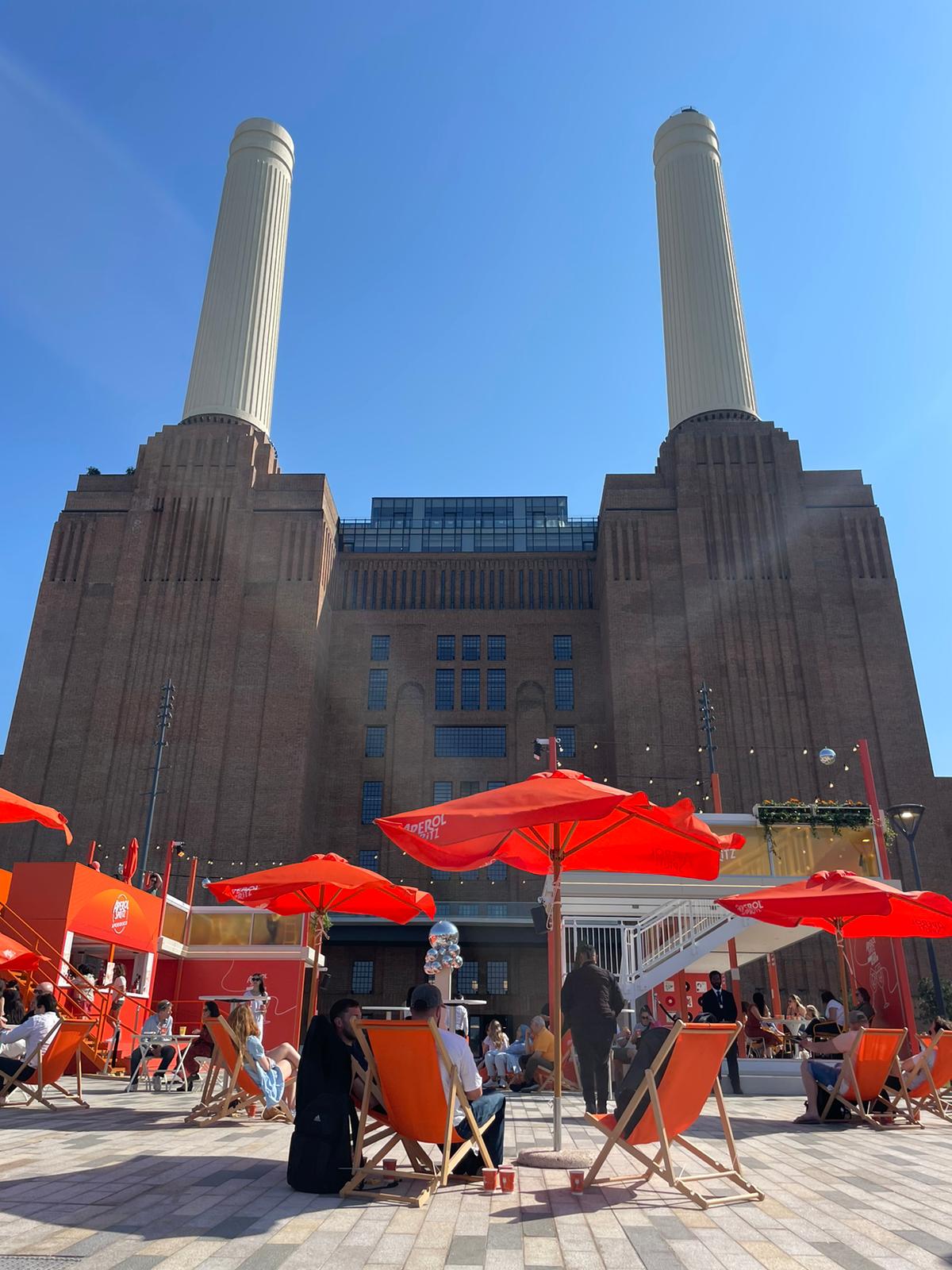 Accessibility
When Battersea Power Station was still a coal-fired power station, it stood alone on the banks of the Thames. However, an entire residential neighborhood has grown around it since then, with modern apartment complexes and office buildings. Battersea has become a popular area to live and work, especially since it received its own Metro station in 2021 with a direct stop on the Thames boat connection. 
Food and hospitality in and around Battersea Power Station
Battersea Power Station is an ambitious complex that attracts both high-end hospitality concepts like design hotels and Michelin-starred restaurants, as well as the newest flagship stores of established food chains.
Art'otel London Battersea Power Station
Located on the roof of Battersea Power Station, Art'otel is a design hotel with 160 luxurious rooms, an infinity pool and the largest rooftop garden in London. Art'otel was created in the 1990s by enthusiastic art collectors and consists of a collection of contemporary hotels that combine unique architecture with art-inspired interiors.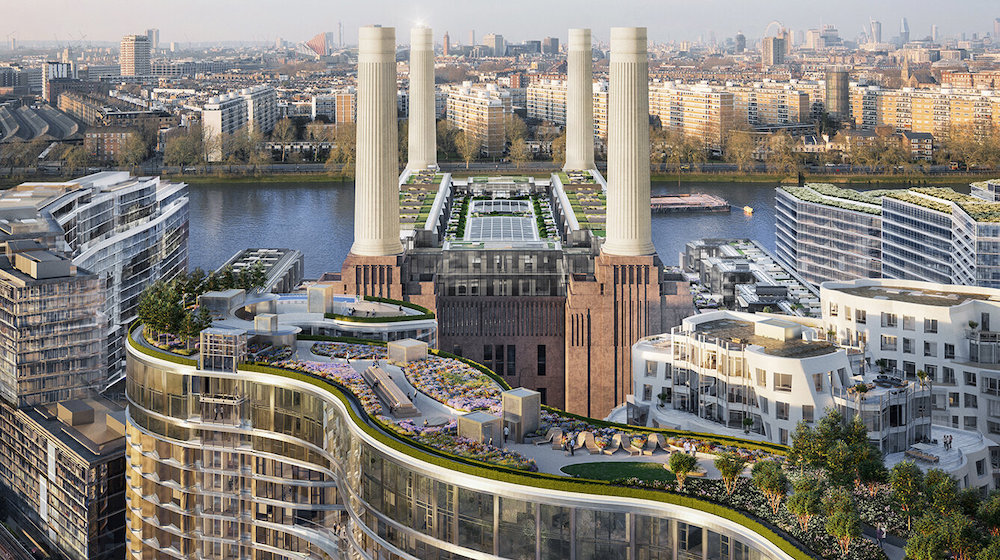 Joia
On the 14th and 15th floors of Art'otel lies the F&B facilities of the design hotel. From the various dining locations, there are stunning views of the British capital. Joia, which means 'jewel' in Portuguese, is located in one of these locations, and is the first restaurant in London by Portuguese born, two Michelin-starred chef Henrique Sá Pessoa.
Vagabond
In this wine bar you can choose from over 100 types of wine by the glass. Matching bar bites are served in the bar. All wines are also available by the bottle. Vagabond has a wide range of non-alcoholic, organic, natural and vegan wines. The formula now has 11 locations in the United Kingdom, 9 of which are in London.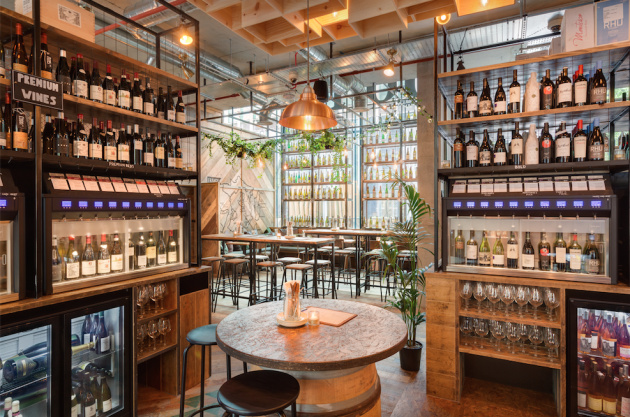 Crosstown
This donut chain serves donuts in various flavors on a sourdough base. The donuts are sold at markets, metro and train stations, food trucks, and in their own stores. A large portion of their menu is also vegan. There is a Crosstown food truck in the Power Station, and the bakery where all the donuts are made for their 23 London locations lives in the Battersea neighborhood.
Tonkotsu
Casual restaurant Tonkotsu started as a pop-up bar and ramen hotspot. The first restaurant opened in 2012. The brand has now grown to 16 locations across the United Kingdom, with the newest location opening in the former power station.
Black Sheep Coffee
Coffee chain Black Sheep Coffee has a strong presence in London and the United Kingdom, with over 20 locations. Their Battersea location is just outside the main building and offers order ahead through smart screens, allowing the qualified baristas to focus on preparing the perfect cup of coffee.
Bread Street Kitchen
This restaurant concept, by renowned chef Gordon Ramsay, has eight locations across the United Kingdom and features a stunning bar and a beautiful full dining restaurant.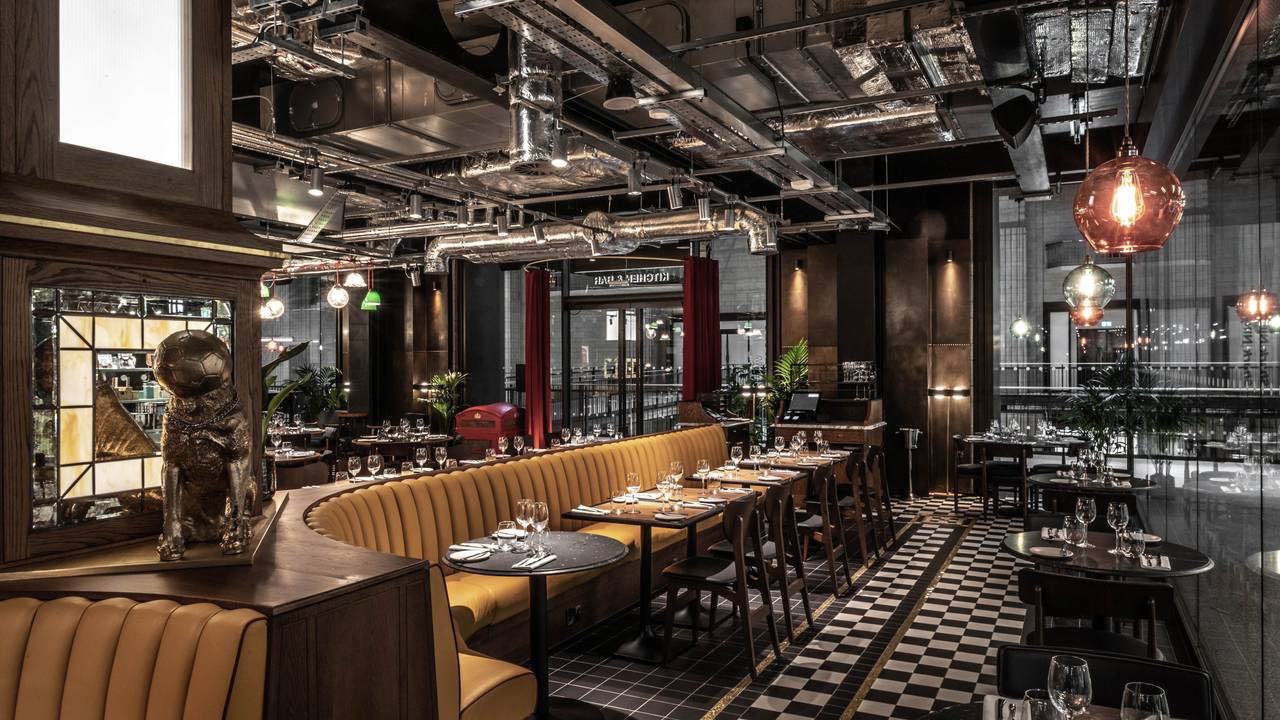 Grind
This coffee brand has a total of 13 locations in London, and one in the United States. The café offers an all-day food menu, with a coffee bar that serves coffee and cocktails. Grind's focus is on online sales, and the company believes that large locations in shopping centers like the one in Battersea primarily exist for brand visibility.
Le Bab
These casual restaurants offer a unique combination of Lebanese and Indian cuisine. Think, for example, of a curry with hummus or kebab with lamb. It is a seated concept, but the service speed is at a fast-casual level. Le Bab has nine locations in the city.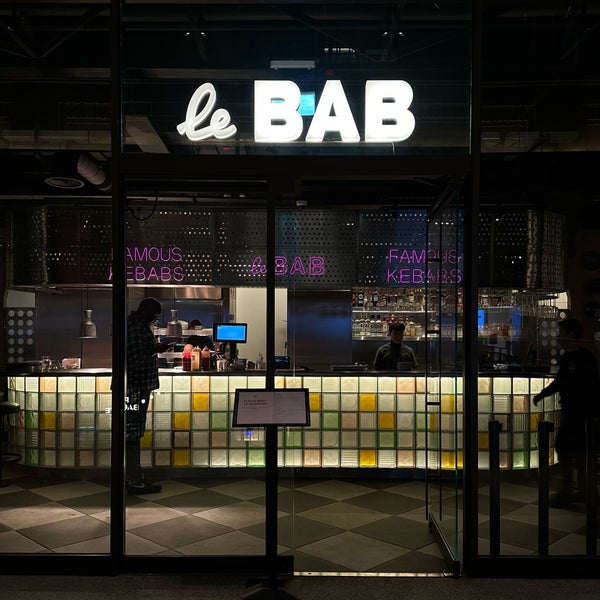 Food Inspiration magazine
Trending articles