Japanese plant-forward chef Keiko Kuwakino works six to twelve months in advance
"We must be respectful of nature, in order to protect our local cuisine"

Written by
Sheila Struyck
on Friday 3 November 2023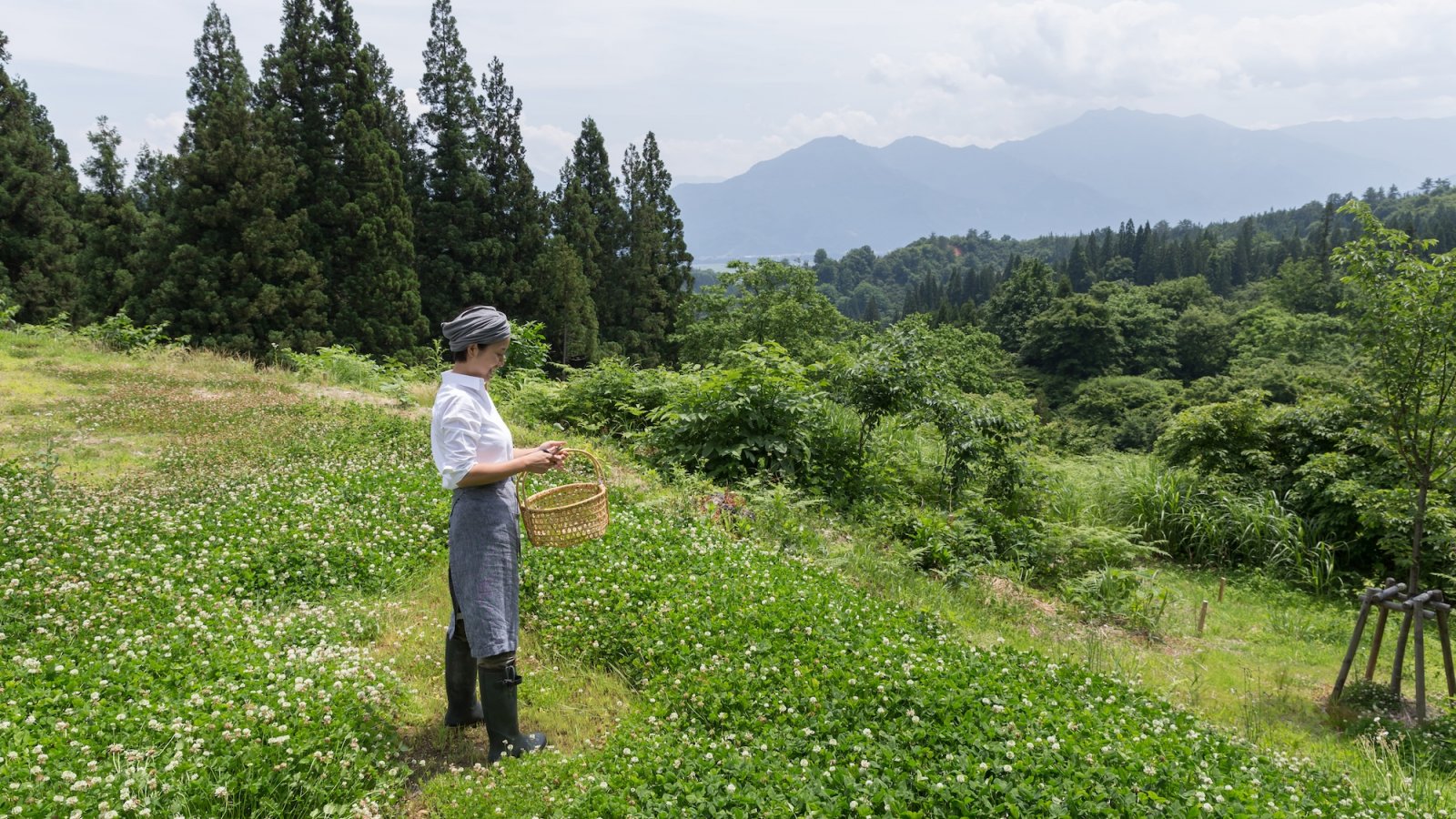 Keiko Kuwakino is the chef at Sanaburi, a restaurant in Niigata, Japan who was recently named the best vegetable lady chef in the world by 'We're Smart World.' Kuwakino traveled all the way to Brussels, Belgium, to receive the prize and spend time with her peer group, an elite group of like minded plant forward chefs. In between tastings, she shared insights into her mountain-to-table approach with Food Inspiration.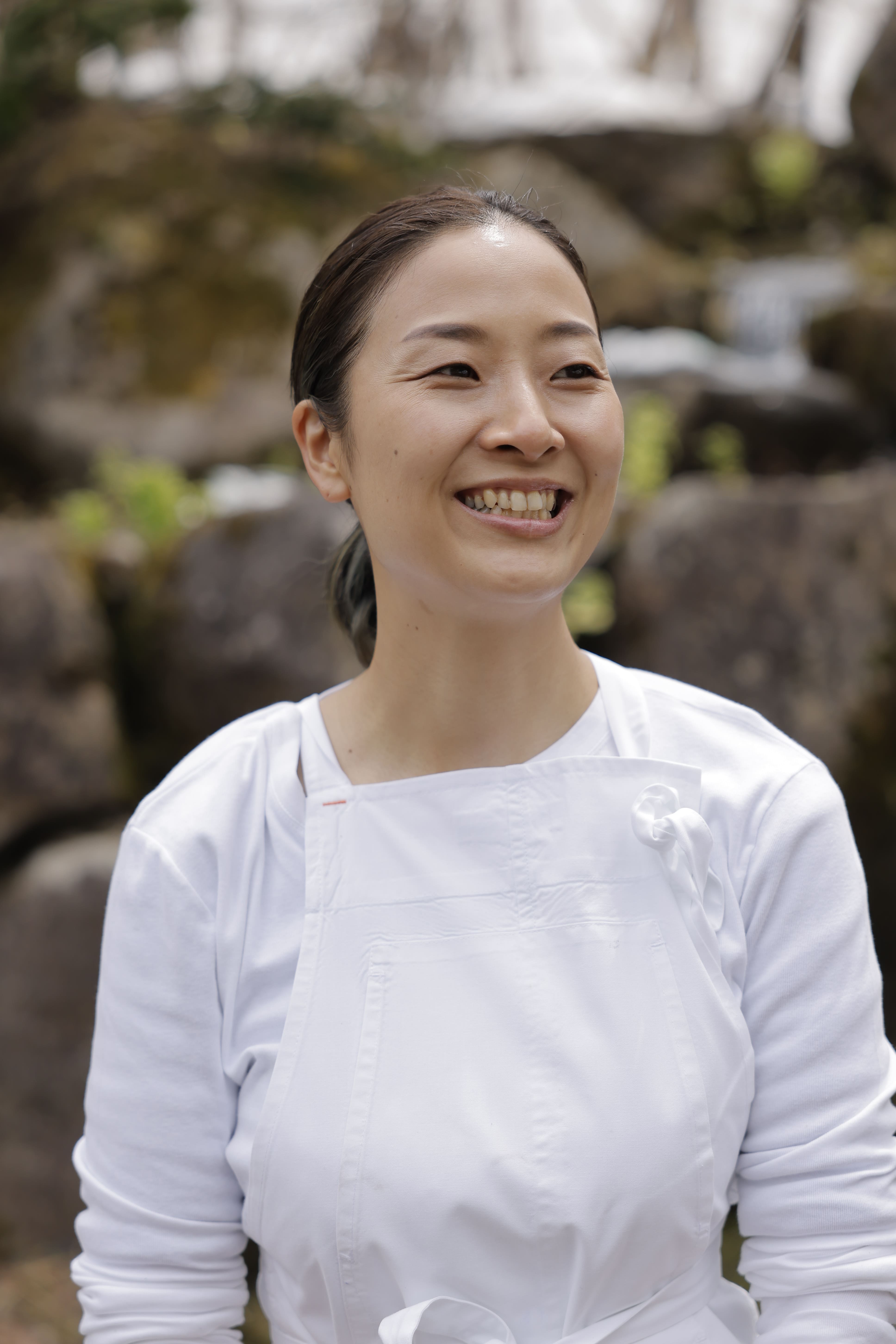 Your restaurant specializes in hyper-local gastronomy, and uses a lot of fresh vegetables and herbs from your region. Tell us more.
Our restaurant is located in the quiet mountainous inland region of Japan. I go out every day to harvest fresh products from the mountains, or I buy them from farmers and foragers. In this way, we support the local community. It also ensures that the plants, tubers, grains and nuts we serve retain their maximum nutritional value and energy potential. And you can really taste that. We must be respectful to nature, in order to protect our local cuisine.
In your restaurant you serveplant-forward dishes, where vegetables are the hero. What roles do fish and meat play on your menu?
Our menu starts with local rice, vegetables, herbs and nuts. When in season and available, we also serve fish and other animal proteins. Our style is pure and light. We do not use heavy stocks as seasonings, but prefer our own fermentations.
Are guests willing to pay for a gastronomic menu consisting mainly of plants, beans, grains and herbs?
What strikes me - and I actually notice this trend everywhere in the world - is that people who travel a lot are more open to plant-forward menus like the ones we serve. They also tend to view and value them as 'luxury.' Most guests appreciate our humble local cuisine. Our cooking style goes back to the original Japanese cuisine, which is currently undergoing a revival. That cooking style reminds us that we must treat the earth with the utmost respect.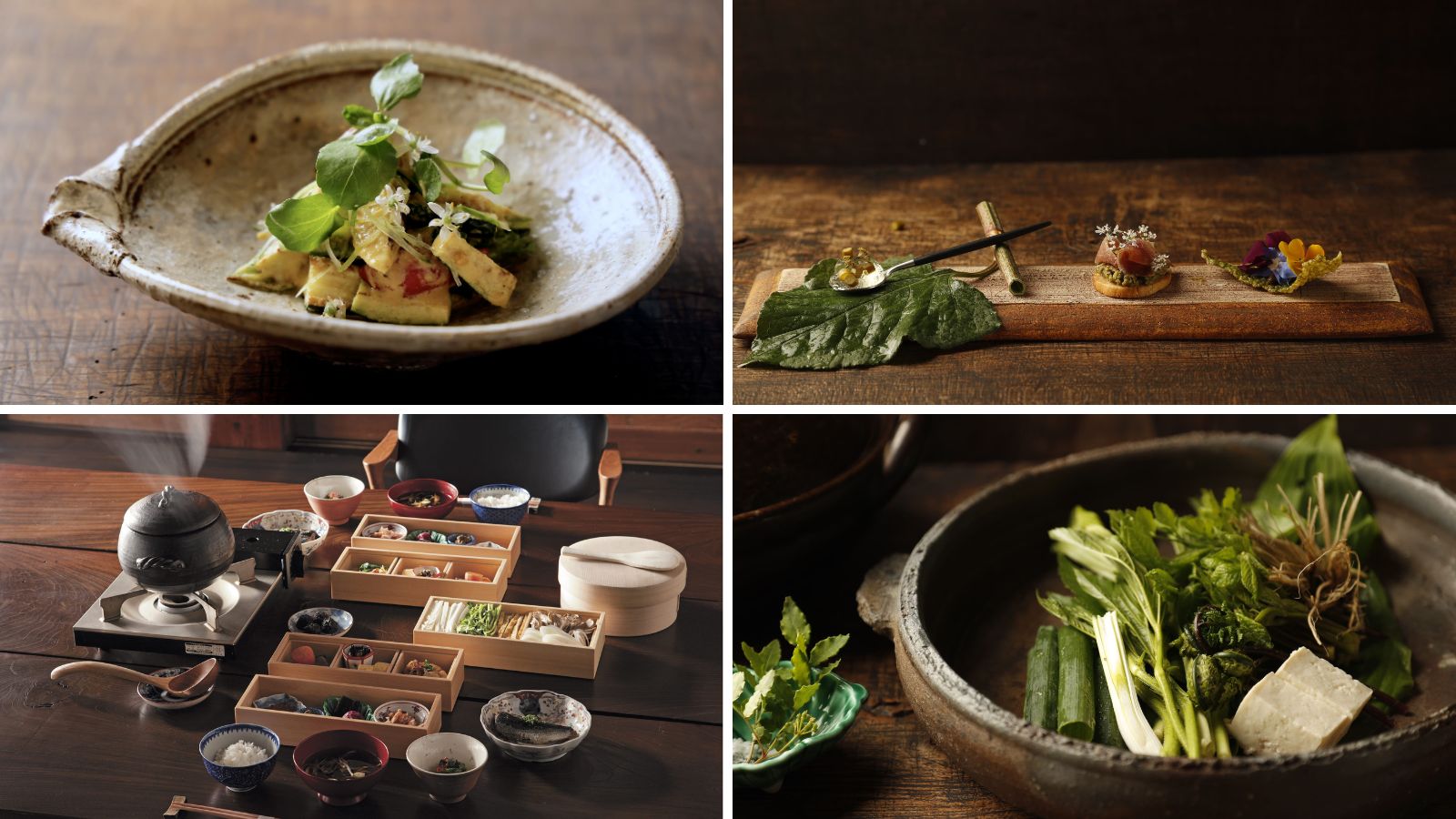 You have just been voted the best 'vegetable lady-chef of 2023.' What do you hope other chefs learn from your approach?
If you source everything directly from nature and from your immediate surroundings, the circumstances are never exactly the same for any chef. So it's hard to say what others can learn from my approach. What is unique about my cooking style and our restaurant is how we anticipate the seasons. It snows in our village for four months a year. The first winter I was here, I had nothing more than some tubers and root vegetables to cook with. Now, I spend the whole year working on my winter mise-en-place. In the spring, I ferment many of the fresh herbs that are abundant in the fields. And in the summer, we build a two-meter high pyramid, which acts as a kind of pantry for extra food for when the snow arrives. I often work six to twelve months in advance. Recently, I wanted to work with fresh mushrooms, but I couldn't find them. That's when I have to get creative and adjust my menu. On the one hand, we have to think far ahead, but at the same time we always have to improvise.
After a versatile international career, you have been working in the same restaurant for the last ten years. What does this place bring you?
I traveled the world for years as a yoga teacher and Ayurvedic therapist. I actually started my cooking career at a yoga retreat. I also worked as a chef in Australia and India, and then came to Tokyo, Japan, to become head chef at a vegan restaurant. I was looking for something new every time. At one point I wanted to leave the city. I ended up in Minami-uonuma, deep inland, a remote place where it can be very quiet in winter. I find satisfaction here, in returning even more deeply to the essence of the nature that surrounds me. Some fruits, plants and herbs are only available ten days a year. Then their peak season is already over. That means I can only work with it a few times a year. I look back at my recipes and notes from last year and then try - in the short time I have - to explore the flavors and possibilities of those hyper-local hyper-seasonal ingredients even further.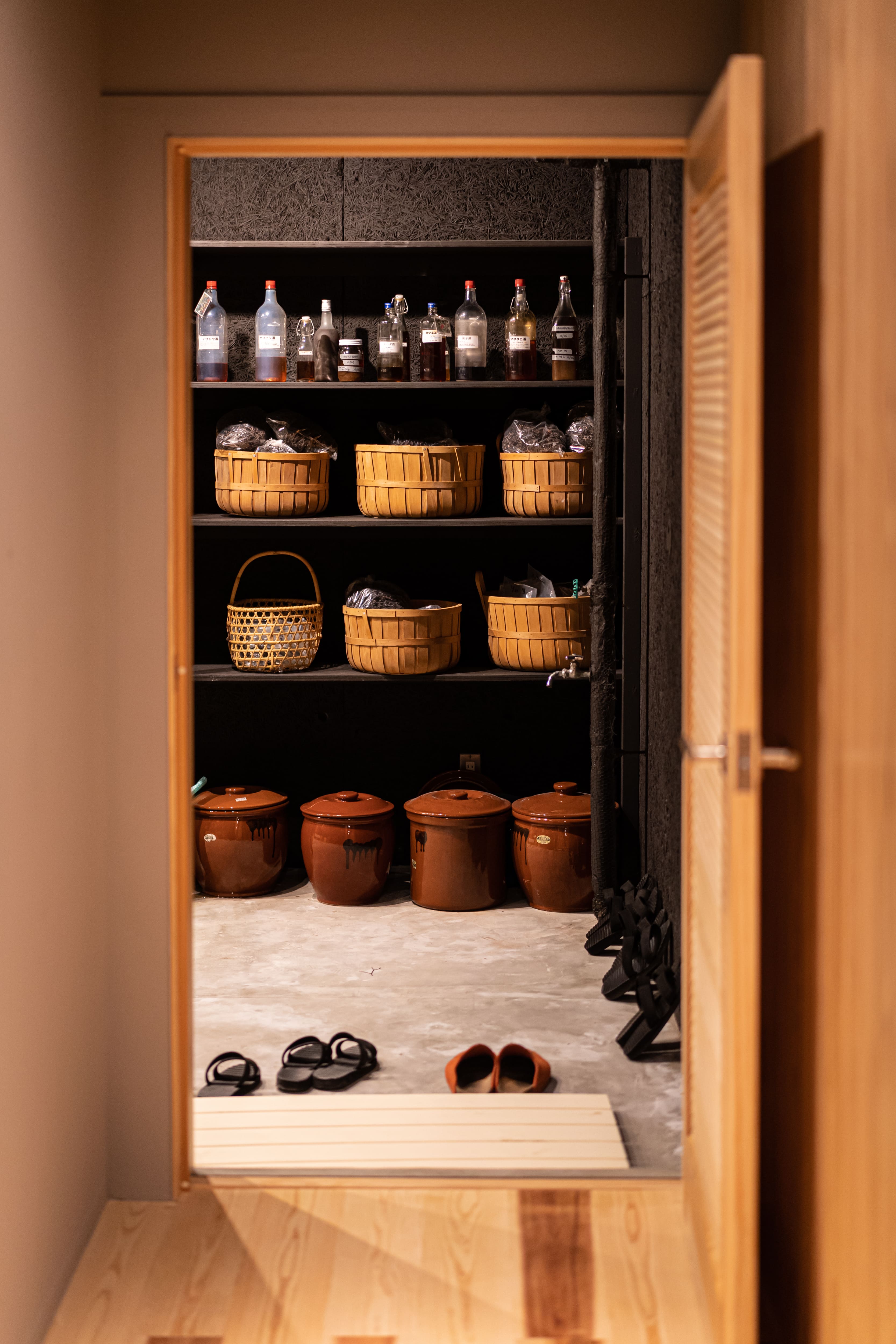 About Keiko Kuwakino and Satoyama Jujo
Sanaburi is the Michelin-starred restaurant of the boutique hotel Satoyama Jujo in Minami-uonuma, about an hour and a half travel time by bullet train from Tokyo. It was initiated by hotel owner and creative director Toru Iwasa, who kicked off his career by founding a magazine for interior design and architecture as a student, and found great success. Starting a boutique hotel in the middle of the Japanese Alps in 2014 turned out to be a logical next step in his career. The hotel is part of the Design Hotels label, which is an international collective of independently operating boutique hotels, started in 1993, which have more than 300 carefully selected affiliated hotels today. Each hotel has a unique architecture, distinctive design and a strong cultural commitment to the local community. Many of the affiliated restaurants explicitly work with local products and suppliers.
Keiko Kuwakino has been working in the kitchen of Sanaburi since 2014, and became head chef in 2018. In 2020 she was awarded a Michelin star, and in 2021 the restaurant received 15.5 points in the Gault&Millau guide. She is in Japan's top 100 chefs, and has five radishes in the 'We're Smart Green Guide.' The restaurant uses locally grown organic ingredients, which come straight from the mountains, known as mountain-to-table. The cooking style is pure and simple, with a focus on letting the ingredients speak for themselves.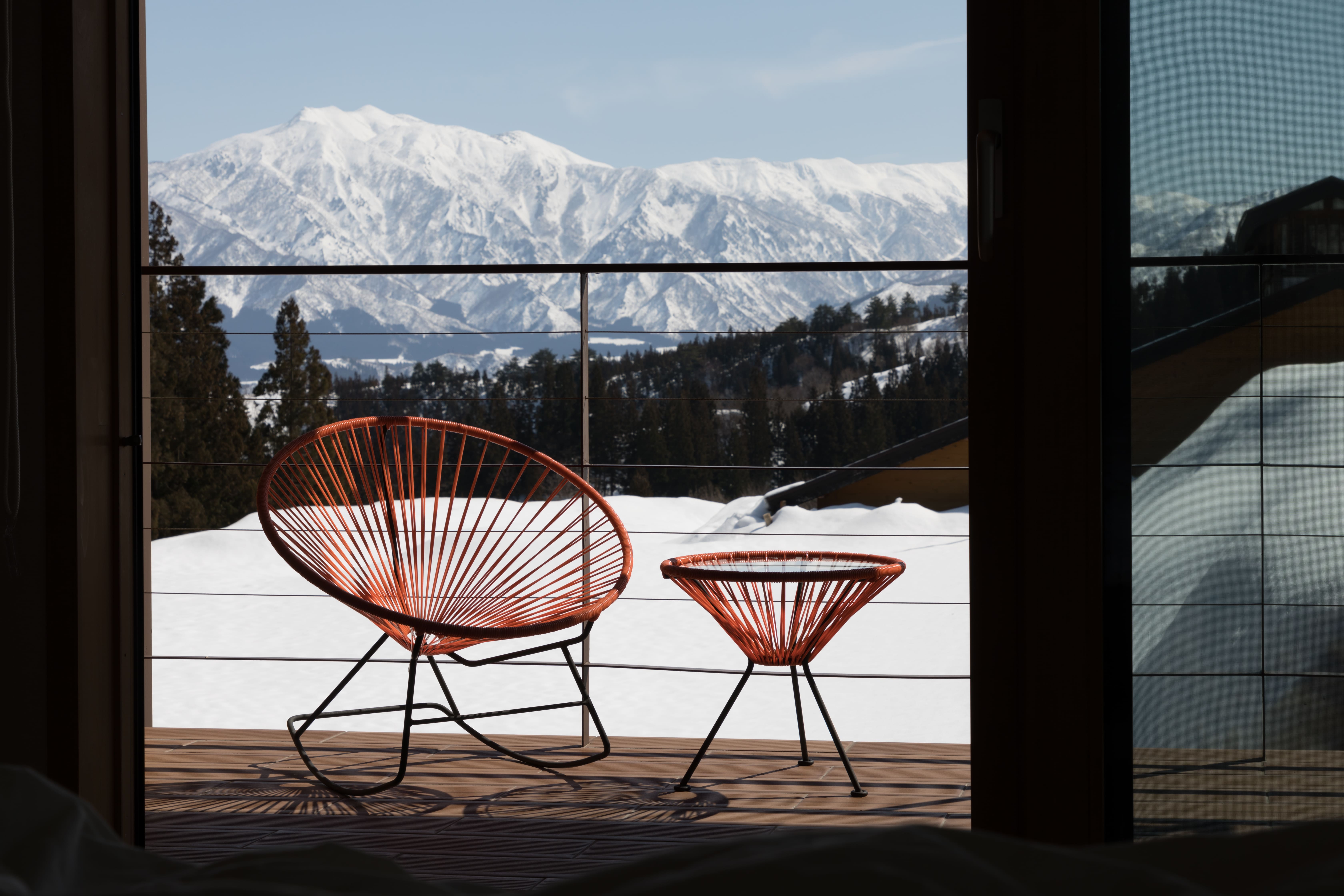 Food Inspiration magazine
Trending articles