Integration through cooking
Les Cuistots Migrateurs

Written by on Monday 4 November 2019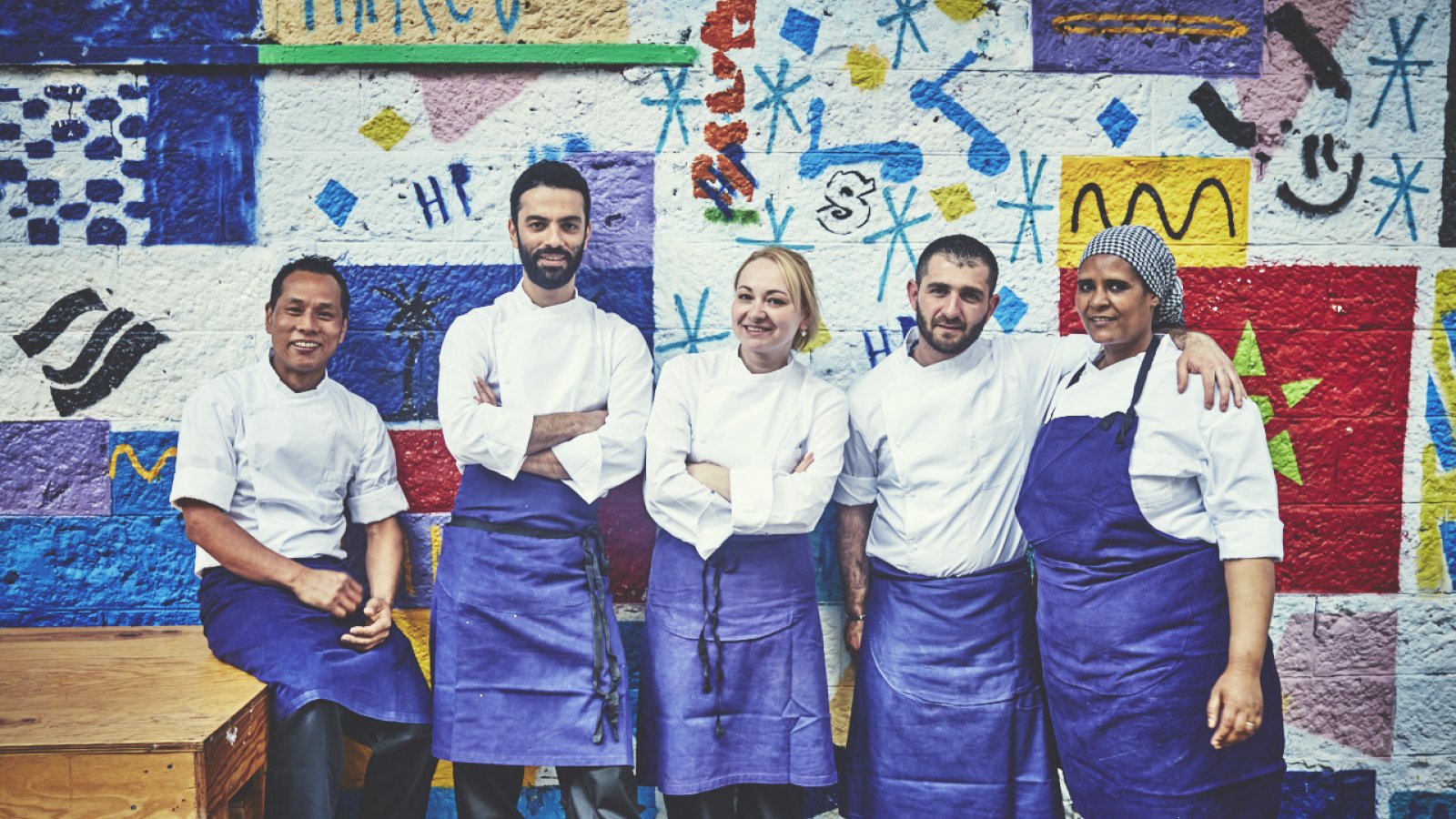 Migrating chefs... 
They don't fiddle with refined dishes at Les Cuistots Migrateurs in Paris, but serve authentic falafel, curry, hummus and biryani. 
The restaurant/catering company owes its success to the extensive culinary knowledge of migrants. People from Iran, Ethiopia, Afghanistan and Syria often encounter difficulties finding a job. Not only because of their background, but also because they don't speak the language.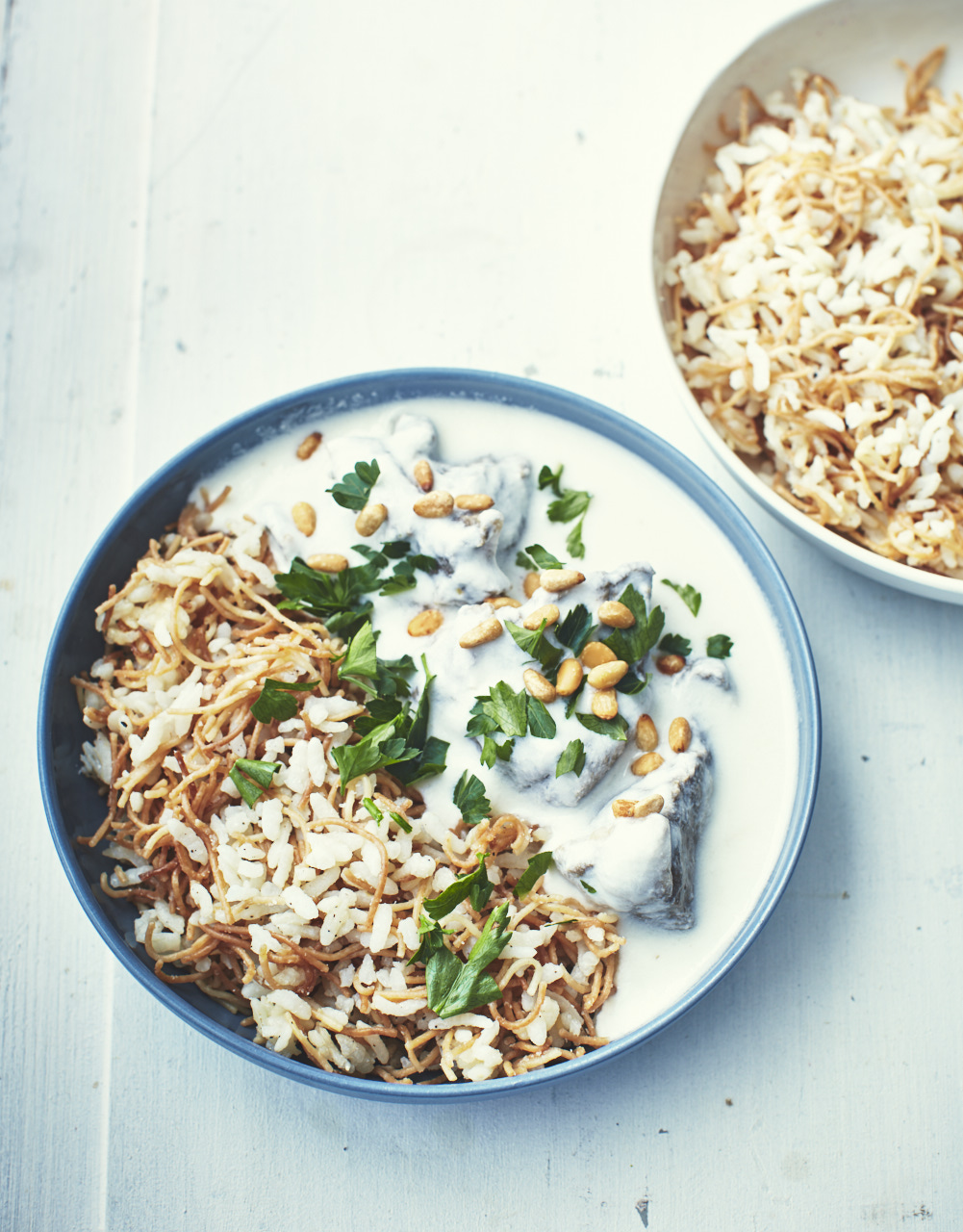 That's exactly why Frenchmen Louis and Sebastian made a 360º carrièreswitch. In 2015 they quit their jobs in marketing and finance to start Les Cuistots Migrateurs, 'The Migrating Chefs.' Louis and Sebastian saw the value of the culinary knowlegede and diversity migrants have. Les Cuistots Migrateurs offers them an apartment, a job and a stage. Through cooking they can share their stories and cultures with others. 
The integration process starts in the kitchen, where they often feel most comfortable. In the meantime, they learn how to work in a professional kitchen, they learn the language and build a meaningful existence. The Syrian Faaeq is no longer the 'refugee', but he is the kinf of falafel. And Rojot from Bangladesh is praised throughout Paris for his excellent biryani.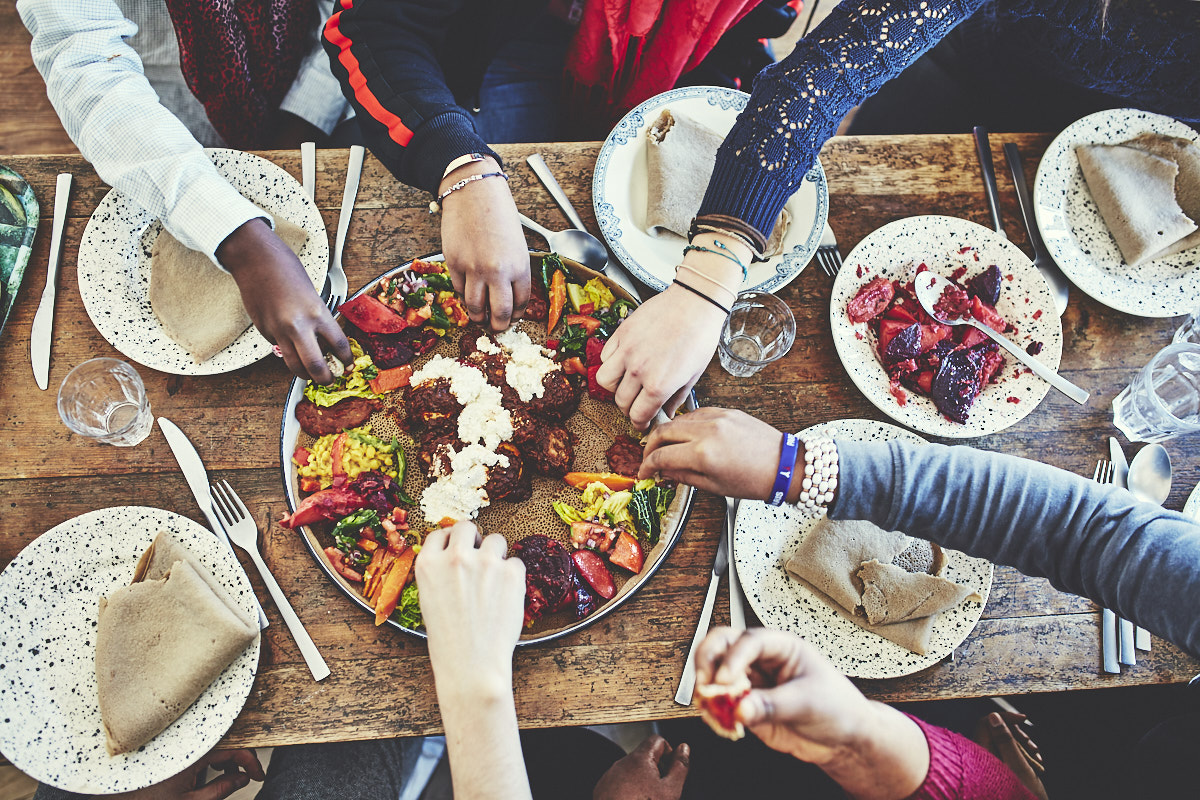 The pictures are featured in the cookbook Les Cuistots Migrateurs - Voyagez grâce aux talents de chefs réfugiés and have been photographed by Guillaume Czerw. 
Food Inspiration magazine
Trending articles