Food factory of the future

Written by on Wednesday 14 February 2018
When you think of a factory, you think of grand industry, heavy machinery, perhaps even pollution.
Tartine Manufactory in San Francisco is the complete opposite. Here, human hands and hearts are more important than machines.

Tartine Manufactory
Baker Chad Robertson and patissier Elizabeth Prueitt, Tartine's owners, started the latest chapter in their ongoing tale of success in august of 2016. It's called Tartine Manufactory.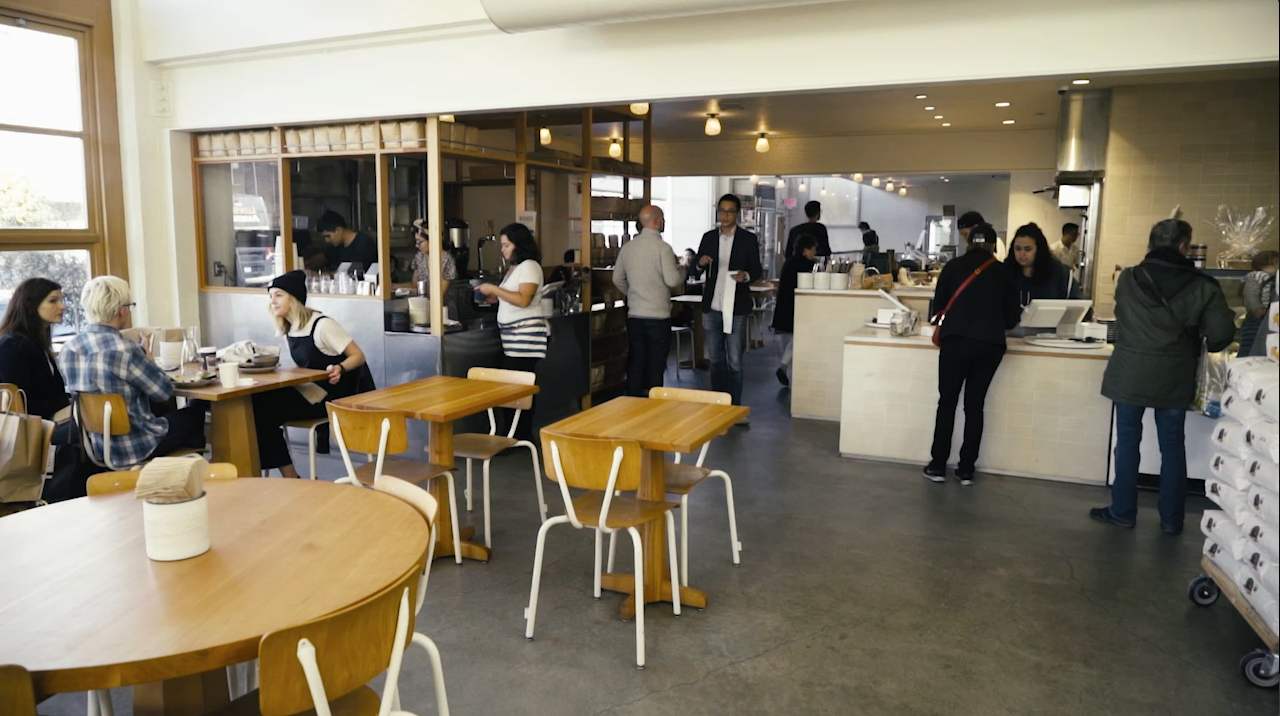 Watch it happen
The manufactory makes more than just bread. The five thousand square foot facility also plays host to on the spot coffee roasting and makes ice cream based on buffalo milk. Every step of the process can be easily observed through one of the high windows. Tartine's products live and breathe transparency, honesty, and health.

Breakfast, lunch and dinner
Tartine has something going on from breakfast, through lunch, to dinner, and much of its menu uses bread made at the on-site bakery. Guests are either invited to take a seat at a long bar located in the dining room next to chef Sam Goinsalvos' open kitchen, or free to pick up their food to go from the kiosk.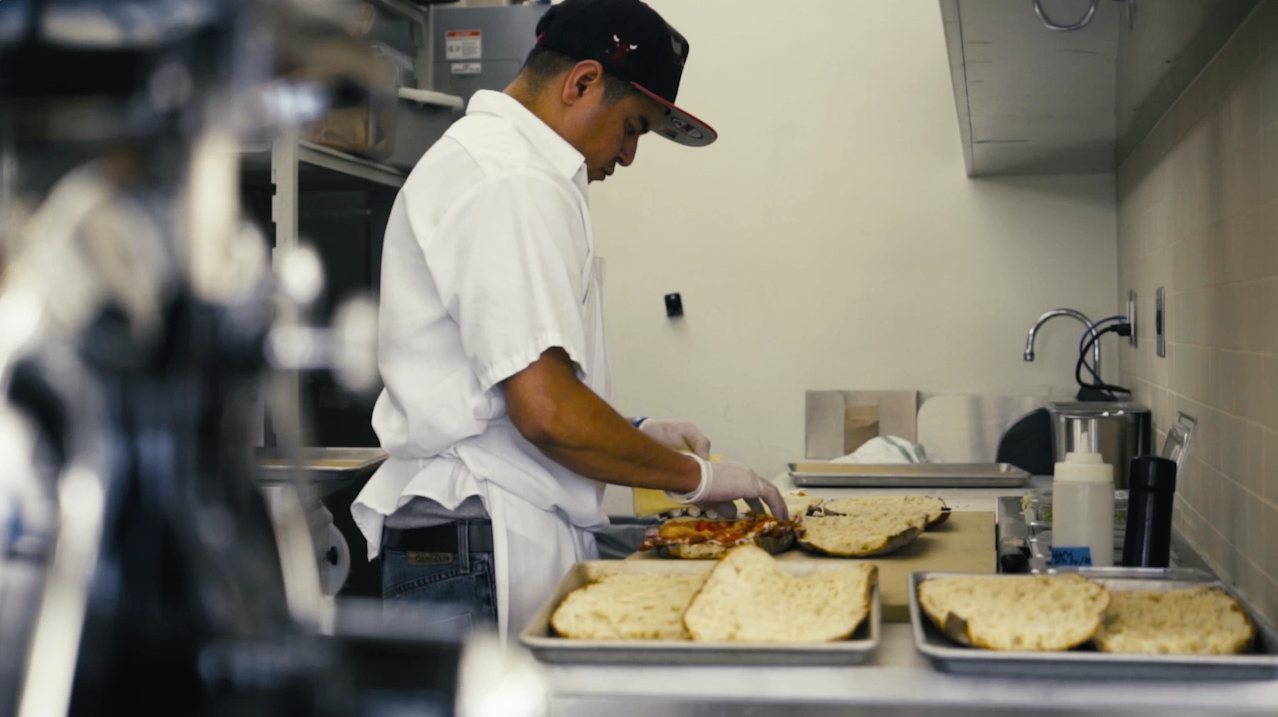 Reinventing Traditions
At Tartine they are trying to reintroduce the old craftsmanship to a new generation of bakers and customers alike. Tartine is reinventing tradition: looking back in time and bringing back the products, techniques, and flavors that have been lost to time.
The combination of new and old techniques is true inspiration for the team at Tartine Manufactory. The Manufactory is meant to bring their sense of craftsmanship to a larger audience. Everything is centered around offering their guests a transparent and nutritious meal.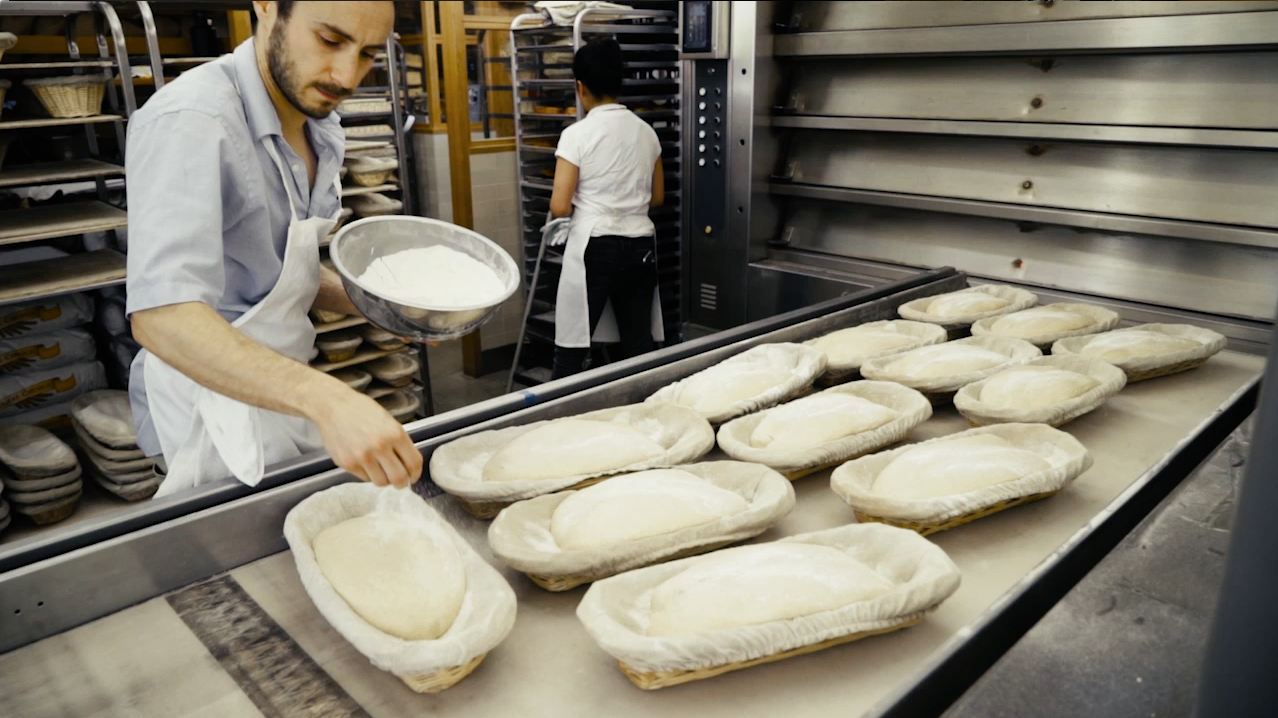 Based on a True Story
Modern successful concepts, brands and menus are based on a true story. They are transparent, open, and honest. They take pride in their heritage, and embrace products with terroir. Exactly like Tartine.
The popular Tartine bakery started in 2003, and quickly led to Bar Tartine in San Francisco. Bar Tartine has since closed, but the need for robust and honest food is being met by Tartine Manufactory. So much so that plans for additional manufactories in Los Angeles and even Asia are close to becoming reality.


 
recommendedForYou
Food Inspiration magazine
Trending articles