Earning a Green Michelin Star with desert flowers and leftover meat
Dubai's Restaurant Teible demonstrates sustainable menus

Written by
Lisa Appels
on Friday 18 August 2023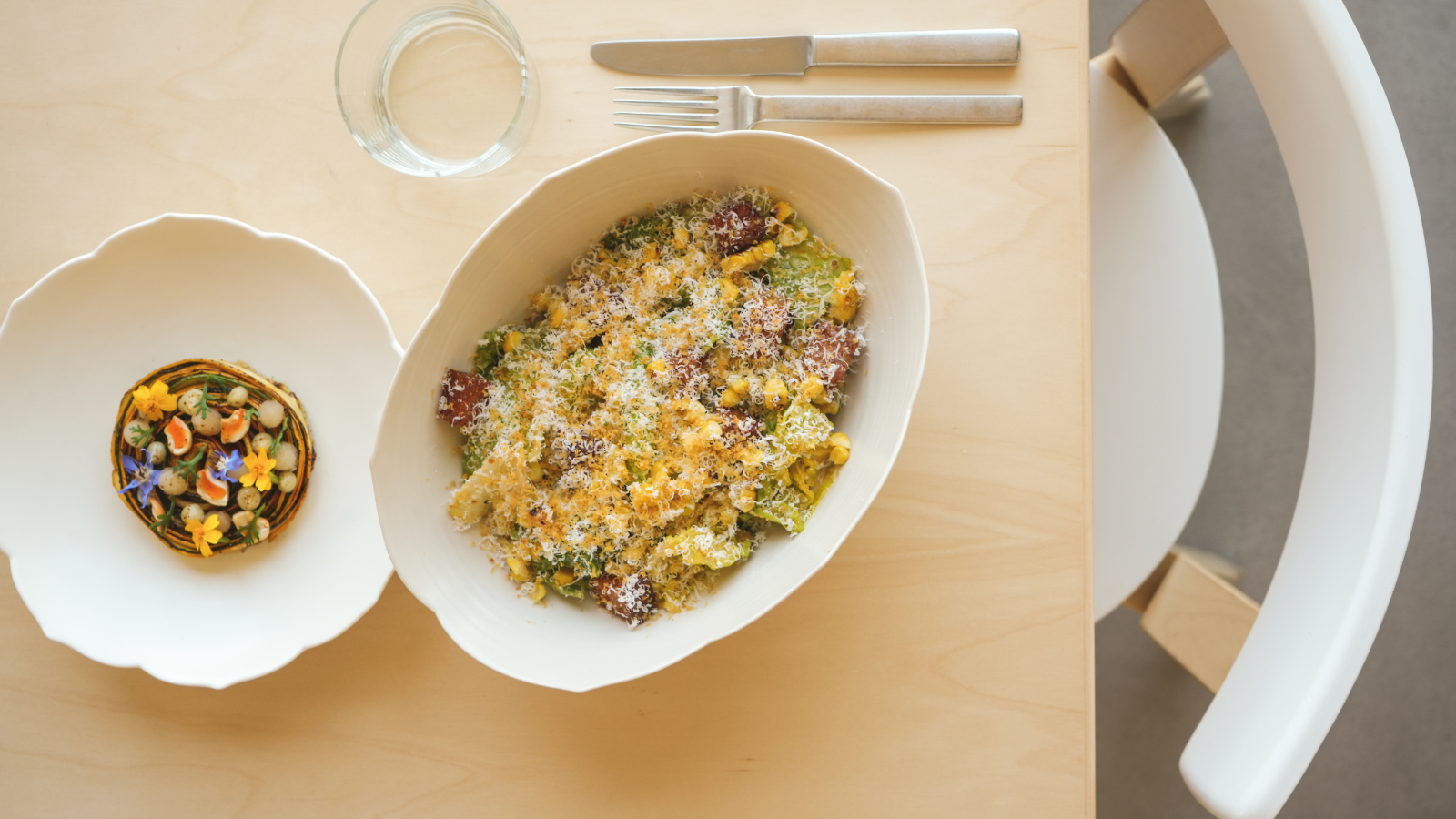 Although sustainable gastronomy is still in its infancy in the United Arab Emirates, there are a handful of restaurants in Dubai that focus on sustainable gastronomy. Particularly impressive, given the challenges in serving sustainable, local products in a desert. On a recent culinary trip to the city, we visited restaurant Teible by Chef Carlos Frunze de Garza, who showed us that running a sustainable business in Dubai is actually possible.
Restaurant Teible is located in the Jameel Arts Centre, a contemporary art museum, and overlooks the waterfront of the saltwater creek Khor Dubai that runs through the city. The restaurant has a Scandinavian-inspired interior and a casual atmosphere. Carlos Frunze de Garza finds inspiration from the global farm-to-table movement, sourcing at least 80% of his menu ingredients from the United Arab Emirates.
Local produce from the desert
"My eyes were opened in the pandemic," Carlos Frunze de Garza tells us as we take our seats during lunch. In 2019, Frunze de Garza was developing a new restaurant with his business partner Peter Ahn. "Here in Dubai, many ingredients are imported. During the corona period, it became clear to me how dependent we are on the international supply chain. I decided to investigate how things could be done differently; whether it was possible to establish a local and sustainable kitchen here, in the middle of the desert."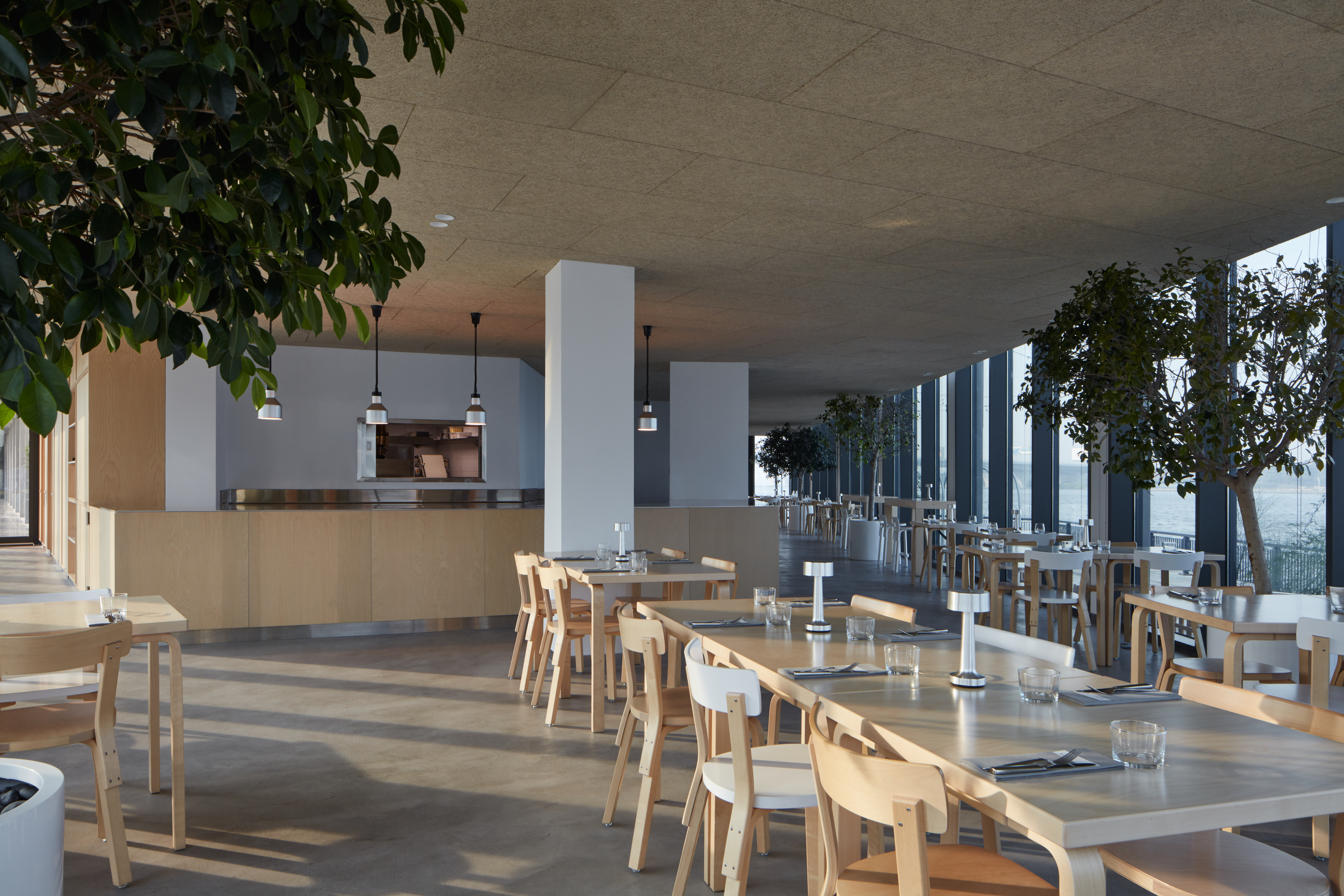 Sustainability in Dubai
Sustainability is becoming an increasingly important issue in Dubai, a city with a sizable hospitality density. Dubai is expected to attract 40 million visitors a year by 2030, up from 14.4 million in 2022. This makes it the fastest-growing travel destination in the world. With over 13,000 restaurants and more than 750 hotels, the hospitality sector has a significant impact on the city's economy and sustainability. 
This development is additionally outlined by Gwendal Poullennec, international director of the Michelin Guides. In 2022, the Michelin Guide was first released in Dubai and restaurants had a chance to win a Red or Green Star. Poullennec: "We believe it's important to highlight restaurants that are committed to sustainability so that they inspire other entrepreneurs to learn from their practices." Restaurant Teible received a Green Star from Michelin in 2023, after having already been awarded a Bib Gourmand in 2022 for excellent value for money. 
Prior to opening the restaurant in 2021, Frunze de Garza traveled the country for seven months to establish connections with small-scale producers and learn more about traditional local ingredients, like plants and flowers that grow in the desert. Particularly in the summer months, Chef Frunze de Garza says it is difficult to source locally and sustainably, due to the harsh weather conditions farmers face. To extend the shelf life of ingredients, he uses fermentation and conservation techniques like drying and freezing.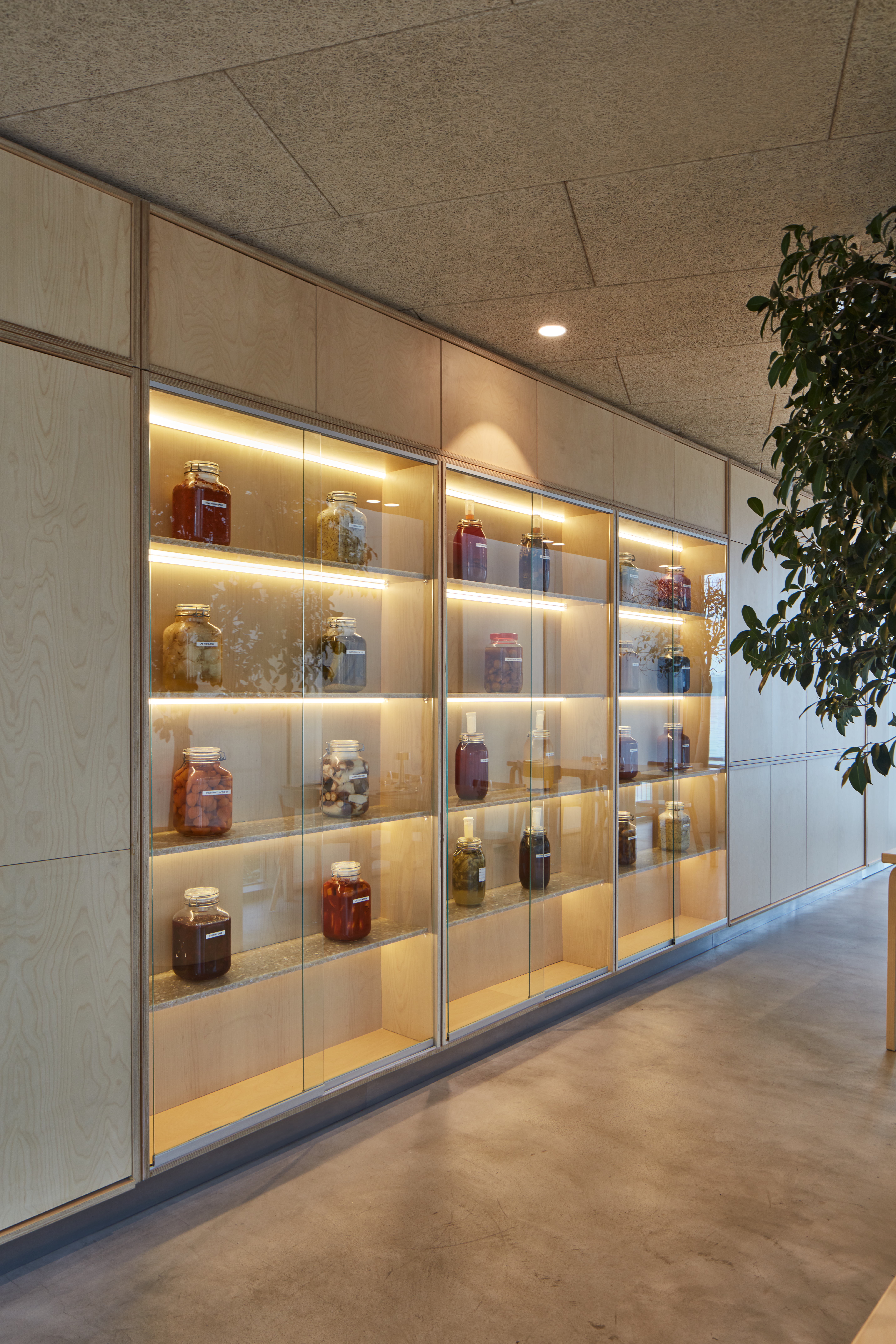 Frunze de Garza also makes an effort to use the whole product. For example, the Ghaf tree, which grows in a desert climate, is used to make kombucha. Leftover leaves are dried, and then ground into flavoring powder for marinades. Oil is retrieved from the stems and roots. Around the restaurant, Frunze de Garza had built containers to grow herbs and vegetables during the winter months, which is the most fertile season in Dubai.
On the menu, every part of an animal is used. "All the meat - from nose to tail - is incorporated into our dishes. We even roast and ferment the bones to make a highly concentrated garum-inspired sauce. From the skin we make vinegar or flavoring powder." Interestingly, Frunze de Garza uses Kobe Beef on the menu, a luxury meat usually imported from Japan or Australia. "I came in contact with the only Kobe beef producer in the Emirates. It turned out that his prime cuts usually sold out quickly, but the less popular parts are not sold and are often thrown away. So I asked him if I could buy those parts; now we turn them into pastrami."
Mexican-Russian roots
In addition to his focus on sustainability, Frunze de Garza's menu makes an effort to exhibit his roots - and the traditions and flavors that go with it. Frunze de Garza was born and raised in Dubai, but has a Mexican father and a Russian-Moldavian mother. As soon as our meal arrives, we immediately understand what the chef meant by showcasing his roots. The most memorable are the savory churros with local Iberico ham, and the Russian honey layer cake with honey, sourced from a local beekeeper. "My background is reflected in my menu. I use Arabic products, but incorporate them into dishes that are inspired by Mexican and Russian cuisine."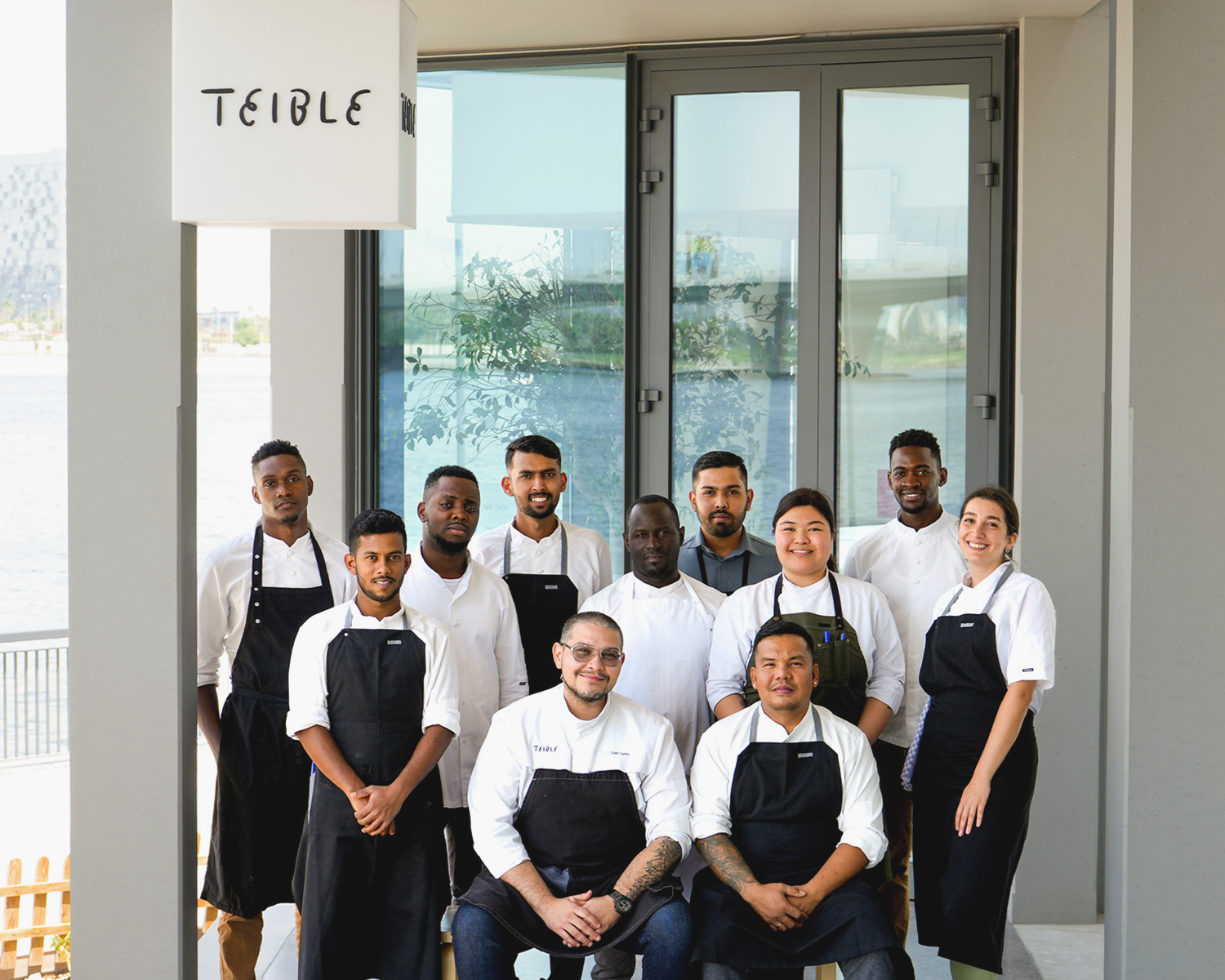 Food Inspiration was invited by Visit Dubai and USP marketing & PR for the release of the Michelin Guide Dubai 2023. Our dinner at Restaurant Teible was included in the press program
Food Inspiration magazine
Trending articles