Discarded veggies
Ready for take-off!

Written by on Wednesday 19 June 2019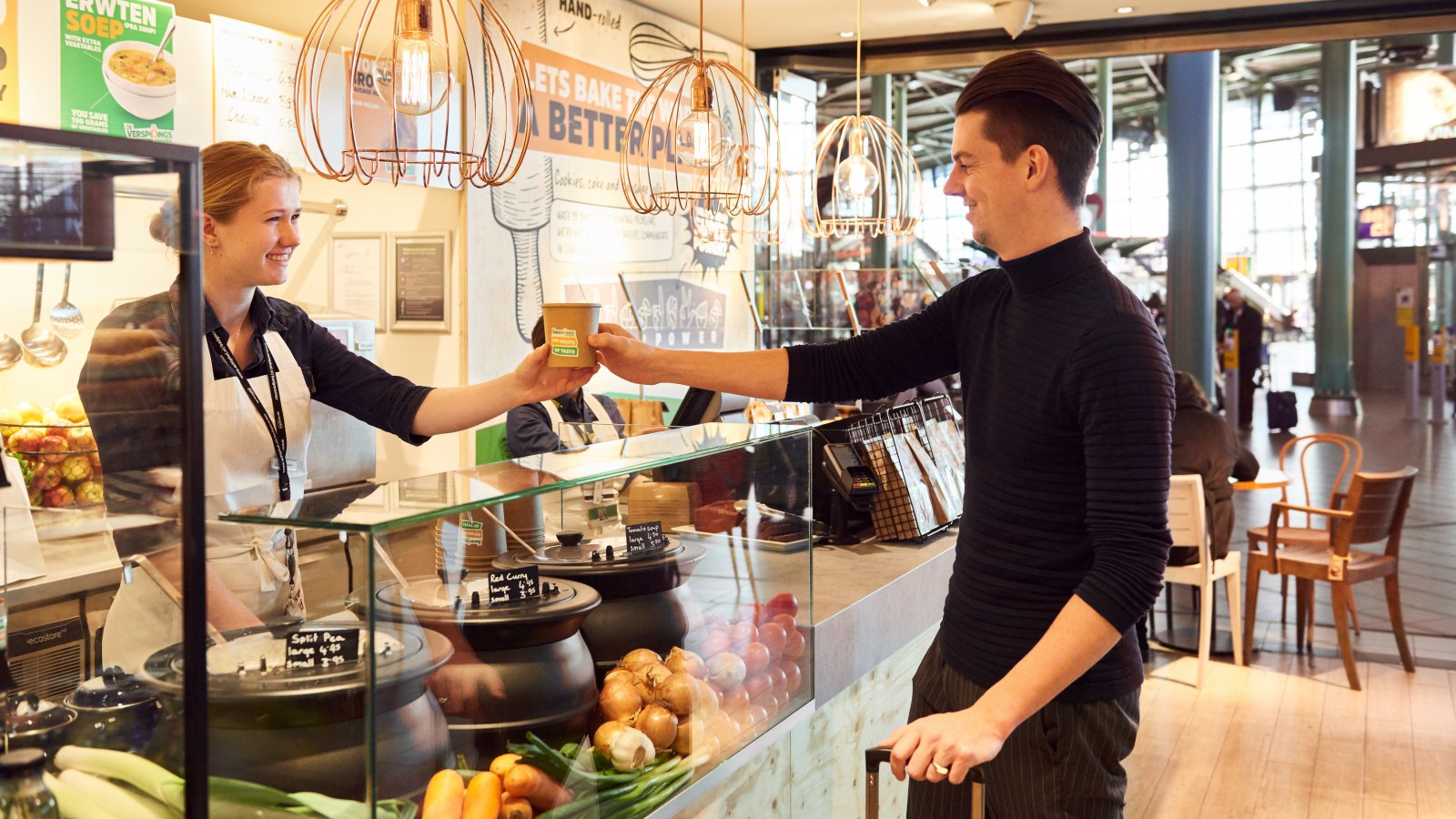 A no-waste food concept...
...at one of the most expensive rental locations. A new F&B concept has opened at Amsterdam's Schiphol Airport, serving soup made from salvaged vegetables.

No food waste
Soup & Bakery by De Verspillingsfabriek is a new food outlet and a partnership between HMSHost, Amsterdam Airport Schiphol and Hutten Catering's De Verspillingsfabriek. HSMHost manages the concept's daily operations. Since February 2019, travellers passing through the Netherland's biggest airport can enjoy soups including tomato soup and pea soup. The soups are prepared using discarded vegetables, by workers who are disadvantaged on the labour market.
 

No social waste
Besides soups, customers can also order sausage rolls, biscuits, muffins and brownies from Hutten Catering's Zorgbakkerij. This bakery also focuses on sustainability and craftsmanship. The products are prepared using less sugar, less salt and healthier fats. The bakery doesn't waste any talent either, because it employs bakers with hearing impediments.
Commercial and circular
Bob Hutten, owner and founder of Hutten Catering and De Verspillingsfabriek: "This is such a great example of how it's possible to combine social, circular and commercial interests. We need initiatives like this to show that things can be done differently. Genuine partnerships. I hope our message reaches lots of people and of course I hope travellers will discover that our soups and bakery products are totally delicious."
Food Inspiration magazine
Trending articles