Copenhagen: A city for gastronomy geeks and food nerds
Here's what's happening in the Food Capital of the world
Written by
Lisa Appels
on Thursday 21 July 2022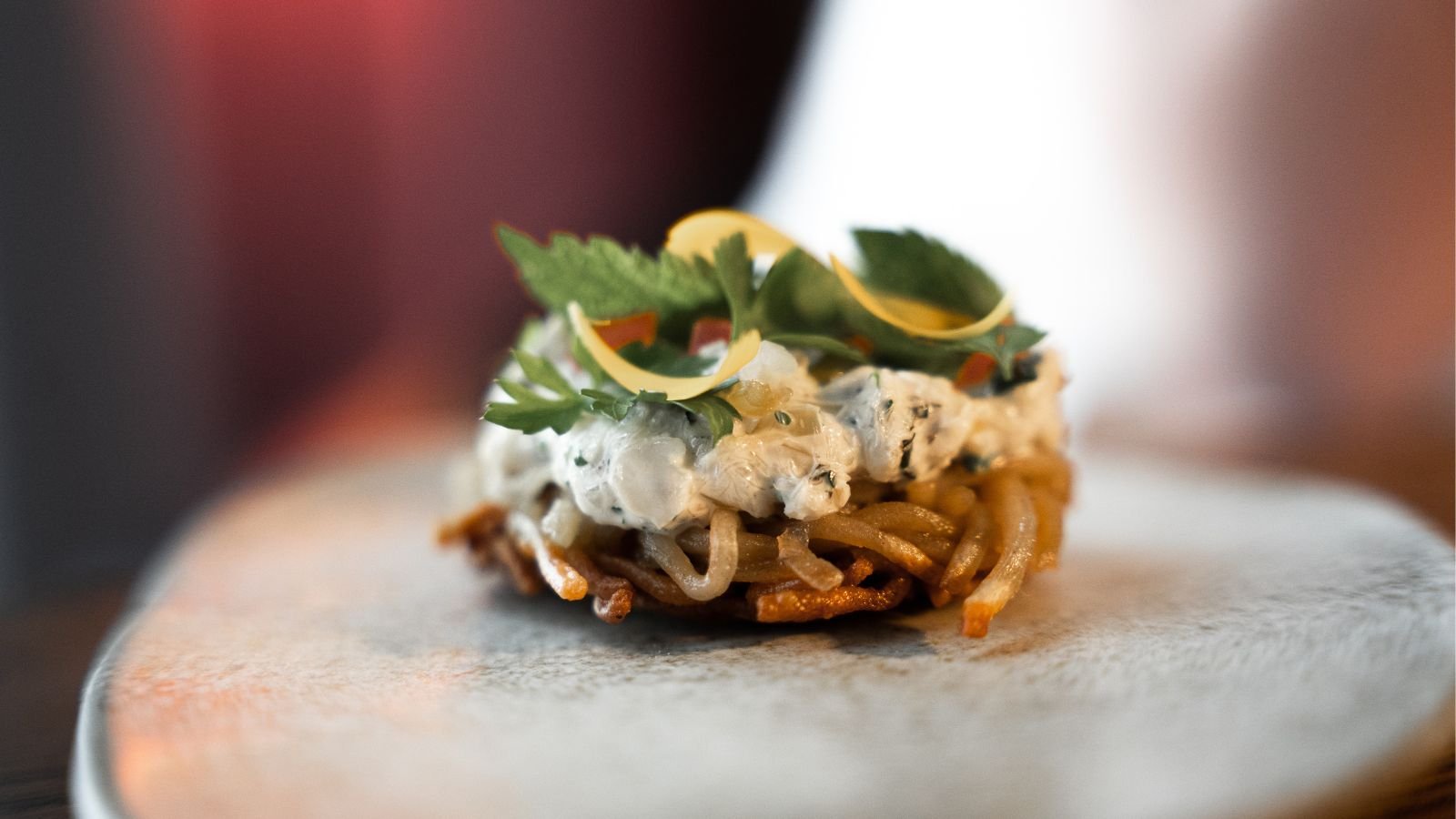 It is the destination for food nerds and foodies with a big interest in gastronomy: Copenhagen. Nowhere else in the world can you find so many great restaurants, flavor driven companies and exceptional producers. While visiting the city, we arrived at some important conclusions about this gastronomy capital.
Gastronomy in abundance
The number of people asking us before departure: "So, will you be going to Noma?" was overwhelming. The answer was "no." Although Noma is one of the most famous and esteemed restaurants in the world, Copenhagen is home to a substantial number of top level establishments. For example, there's Geranium, which was just named the best restaurant in the world by Worlds 50 Best and is less than two kilometers from the restaurant where René Redzepi put Nordic Cuisine on everyone's radar. But other Michelin-starred restaurants like Alouette, Kadeau, Alchemist and Amass are also experiencing international acclaim.
We landed on dinner at Amass, a restaurant where sustainability is highly valued. Amass' garden and greenhouse – located right in front of the restaurant – play a crucial role in the restaurant's approach. They grow many of the products used for the menu themselves; Amass also supports small local farmers who take the time and financial risk to grow historic crops and varieties specifically for the restaurant, helping to increase biodiversity. Besides being sustainable, the dishes at Amass are, above all, very tasty and well balanced. No wonder chefs from all over the world are signing up to learn from Chef Matt Orlando.
Highbrow versus lowbrow
Although Copenhagen is known for its high end restaurants, the Danish capital is also a great place for tasty snacks and fast food. However, you won't find these restaurants in lowbrow spots, with bad lighting on the side of a highway. All around the city there are restaurants in beautiful buildings that serve exceptionally high quality, unpretentious food. Many of these establishments are created by the former employees of top restaurants. POPL for example, is a burger bar that's run by a group of entrepreneurs that all started their career at Noma. You can choose between a 'regular' burger, vegetarian or vegan. The plant based options are certainly not a lesser alternative to the animal based burger; POPL's team spent months developing the vegetarian and vegan burgers in Noma's fermentation lab. For the vega(n) burgers, they ferment cooked quinoa, then turn it into a crunchy tasty patty.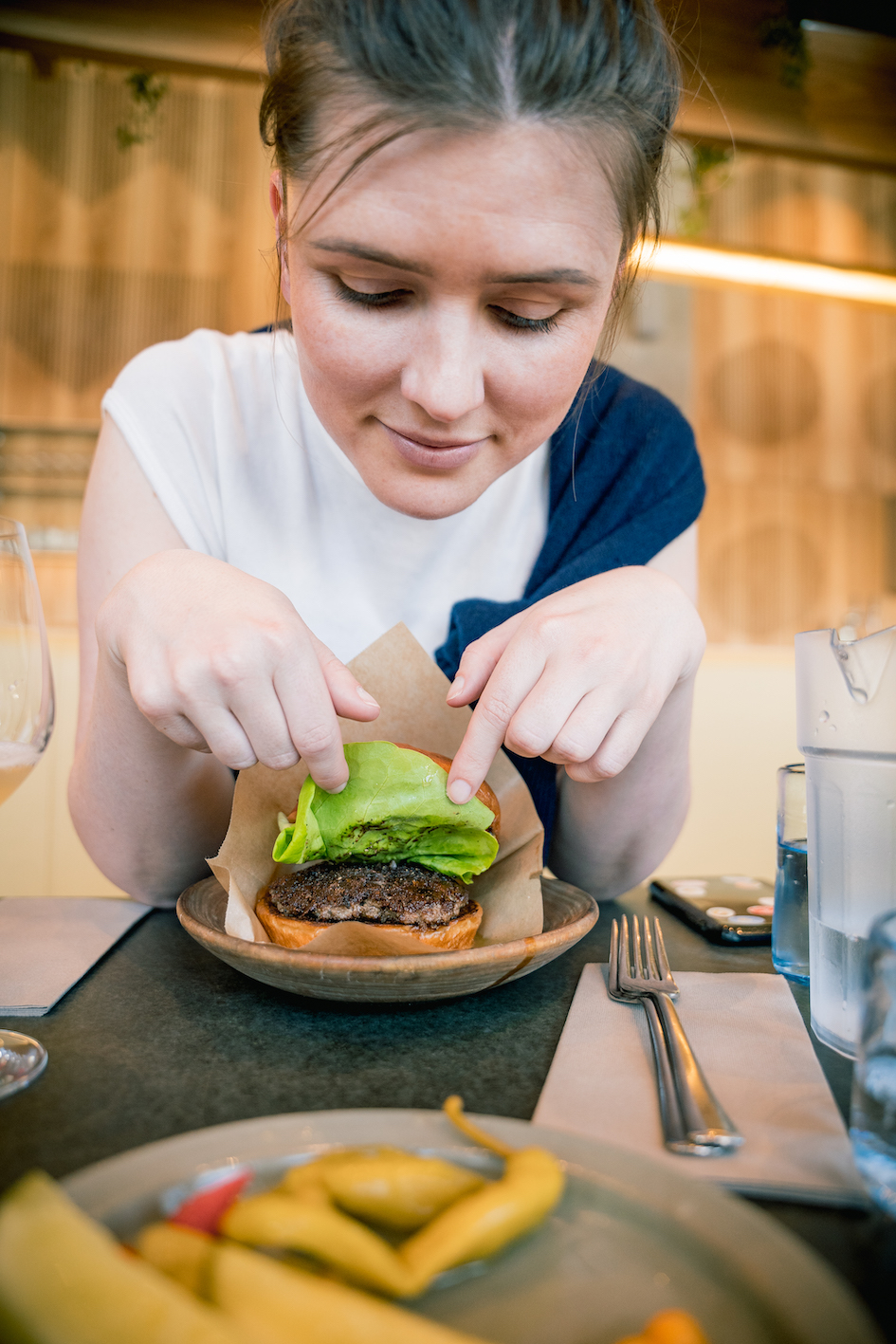 In addition to fine dining, Amass also targets a wider audience with their concept Amass fried chicken. The idea originated during the pandemic, since comfort food takeout like fried chicken was so highly valued. Amass' fried chicken became so popular that enthusiasts can now enjoy the crispy chicken on site, which is located in the same space as the restaurant and separated only by room dividers. Despite its success, the chicken concept will only stay open temporarily, due to the restaurant's sustainability goals.
Sustainability & research
Sustainability is a major theme within Copenhagen's food scene. Although meat is widely available, vegetarian options do not fall short of their animal counterparts. Almost everywhere we go in Copenhagen, restaurants and eateries emphasize their seasonal menu and collaboration with local producers and farmers. 
In Copenhagen's culinary scene, there is a substantial amount of interest in research about how to use and process certain products in a more responsible way. For example, many high end restaurants have their own lab or research & development kitchen, where chefs work with scientists to develop new techniques and products.
Noma Projects
In 2021, Noma launched an expansion of the R&D department called Noma Projects. Noma Projects aims to put food, taste and education at the heart of their business, from creating pantry products for consumers, to media content, to programs around sustainability. Noma Projects aims to transform the restaurant's collective knowledge, craft and philosophy into a catalyst for creative output and positive change. 
The first project that Noma Projects launched is garums for home use. Garum is a fermented sauce – traditionally fish-based – that originates in the Mediterranean. The first flavor launched was 'smoked mushroom'. On the Noma Projects website, Redzepi explains that garums are key to making vegan and vegetarian dishes at Noma successfully, because of the complexity and umami richness they bring to a dish. By selling the garums in their webshop, Redzepi wants to make it easier to eat plant-based food more often, one of the most accessible ways to reduce one's carbon footprint. 
Alchemist Explore
Research and Development is also an important component at Alchemist, a restaurant where Chef Ramus Munk presents his Holistic Cuisine, which draws upon elements from the world of gastronomy, theater and art, as well as science, technology and design. Besides the thirty chefs that run the kitchen during service, Alchemist also employs chefs and scientists that focus solely on research and development. Diego Prado is the Head of R&D at Alchemist Explore, the research and development branch of Alchemist. Prado is creating groundbreaking new dishes and conducting scientific research on products and techniques that create future building blocks for gastronomy and the food sector as a whole. Prado explains: "Some of the research we do is exclusively for the dishes we serve in our restaurant, whereas other ingredients we develop may also be interesting to use for more general products for a much broader audience."
To provide an example, Prado mentions how the R&D lab has been experimenting with creating 'chocolate' without using cacao. Prado: "Instead, our chocolate is made using spent grains from breweries. We ferment and roast the grains and mill them very finely, and then they are mixed with shea butter and mango butter. Besides using the chocolate in our dishes, this new chocolate may also find its way to a more general consumer market." 
Amass Research Space
During the pandemic, restaurant Amass also launched a new research kitchen: Amass Research Space. The goal is to work with major food producers to map their waste streams and then develop solutions to turn those residuals into flavorful ingredients with commercial value. 
The first large-scale collaboration was with bread producer Jalm&B. Amass Research Space developed a salted sourdough ice cream with chocolate, produced with syrup from the bakery's excess bread. "We developed a technique where enzymes convert starch and bread scraps into sugar," Orlando tells the Financial Times in an interview. "The ice cream is served at Amass but also sold in supermarkets around Copenhagen." Orlando's hope is that larger producers will broaden their horizons and make products from residual streams on a larger scale.
Flavor driven
"We are a flavor-driven company," is a term we hear a lot during our Copenhagen visit. Restaurants and producers across Copenhagen do not categorize themselves under classic labels like brewer, baker or restaurant. Taste comes first, no matter what product is being made. For example, we visited Empirical, a company that produces spirits but identifies itself primarily as a creator of flavors. Flavor can be infused into alcohol very well, hence the choice to brew.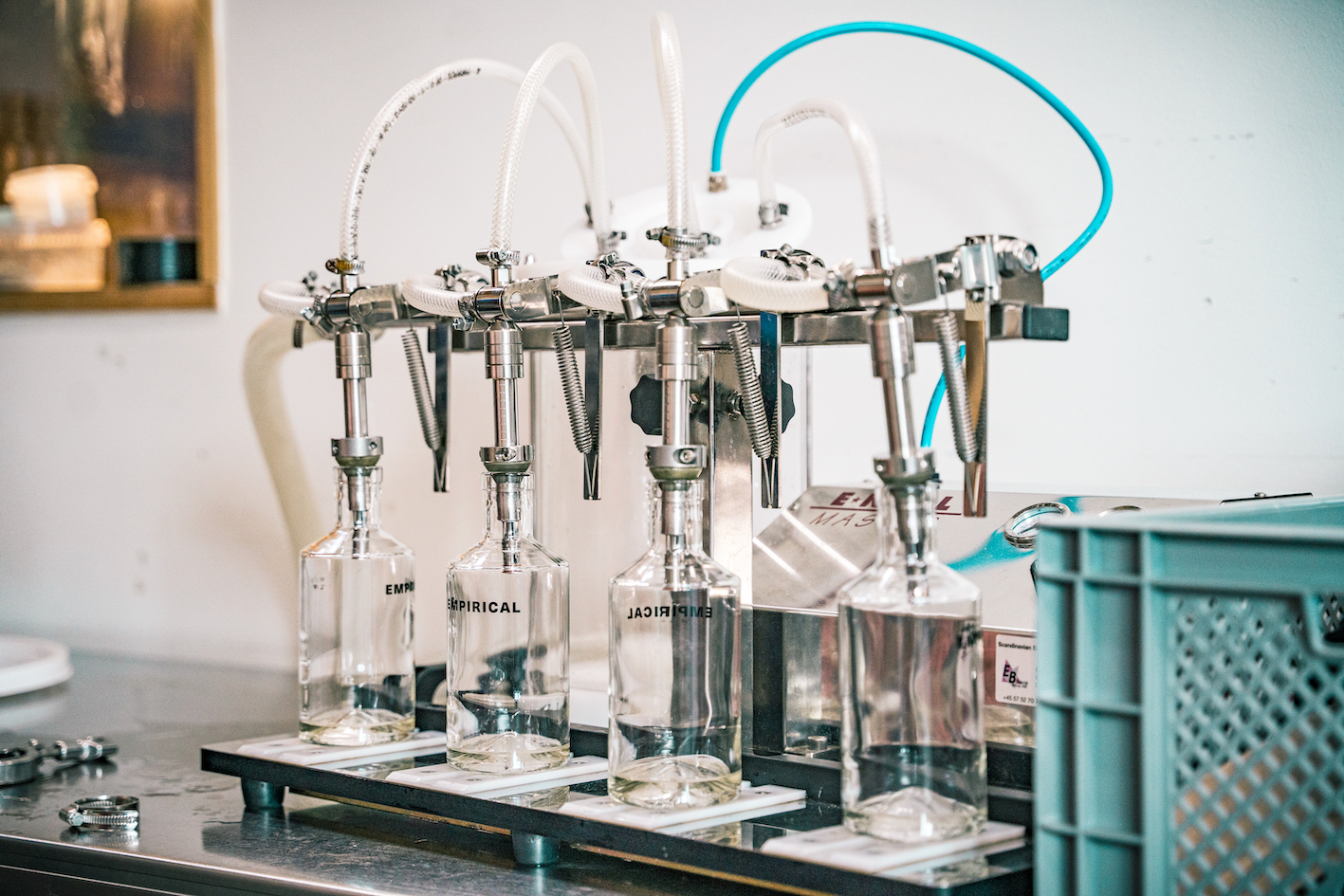 Founders Lars Williams and Mark Emil Hermansen started Empirical in 2017. After years of working in the world's best kitchens (including Noma), the two men became obsessed with creating unique new flavors. Williams and Hermansen built their own custom machines and developed hybrid fermentation techniques, allowing them to distill at very low temperatures. This way, as much flavor as possible is preserved from the ingredients and rare botanicals they use. 
Danish design
Everywhere you go in Copenhagen, the interiors are equally stylish. Okay, taste is debatable, but the Danes love design. Many restaurant's interiors are minimalistic, clean, modern and designed with lots of wood. The simpler and lighter the materials, the more spacious and peaceful the room feels. This leaves more space to enjoy the full dining experience.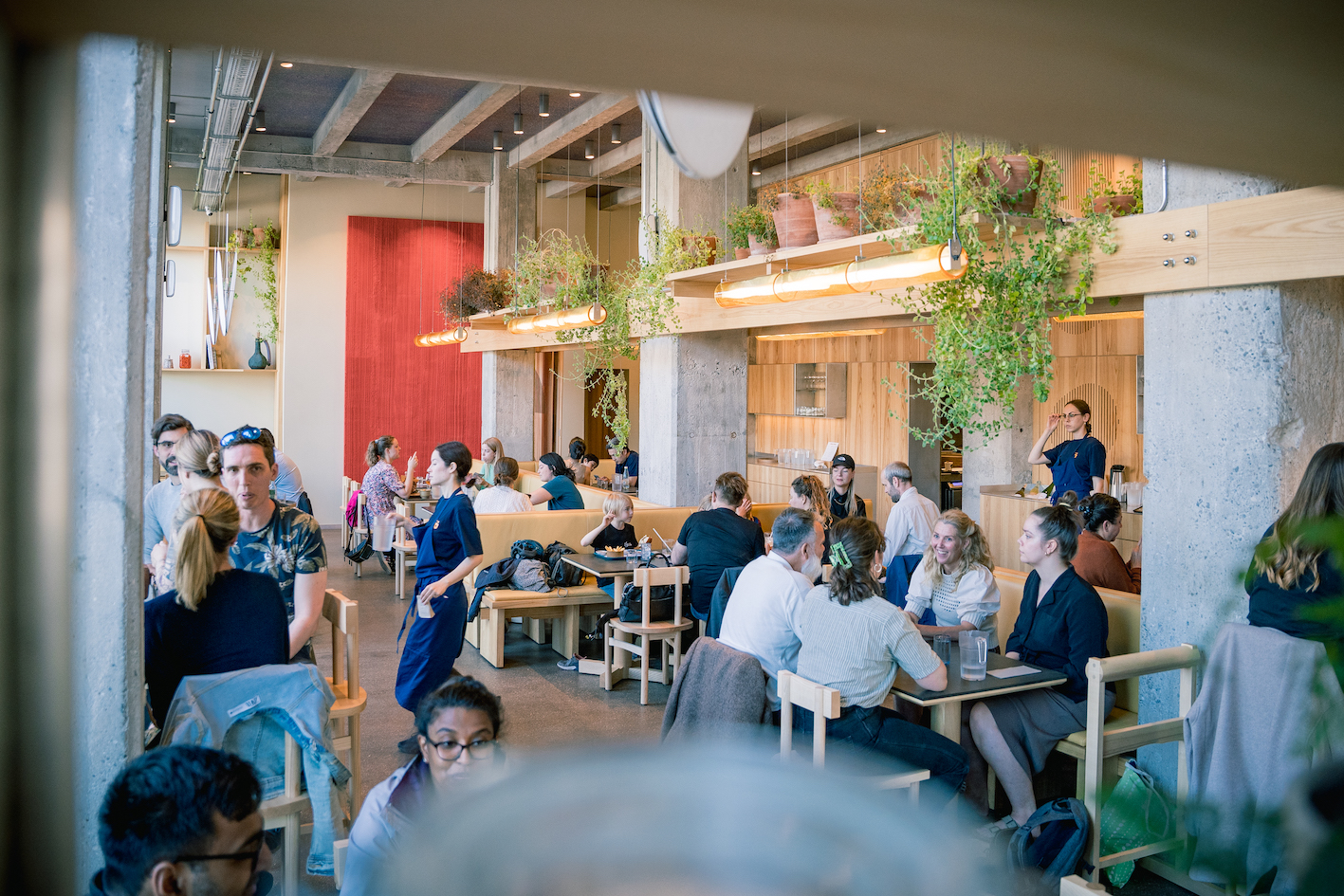 recommendedForYou
Food Inspiration magazine
Trending articles