A London restaurant enjoys a robust staff
Chef Asma Khan's Darjeeling Express employs and elevates women

Written by
Maaike de Reuver
on Friday 31 March 2023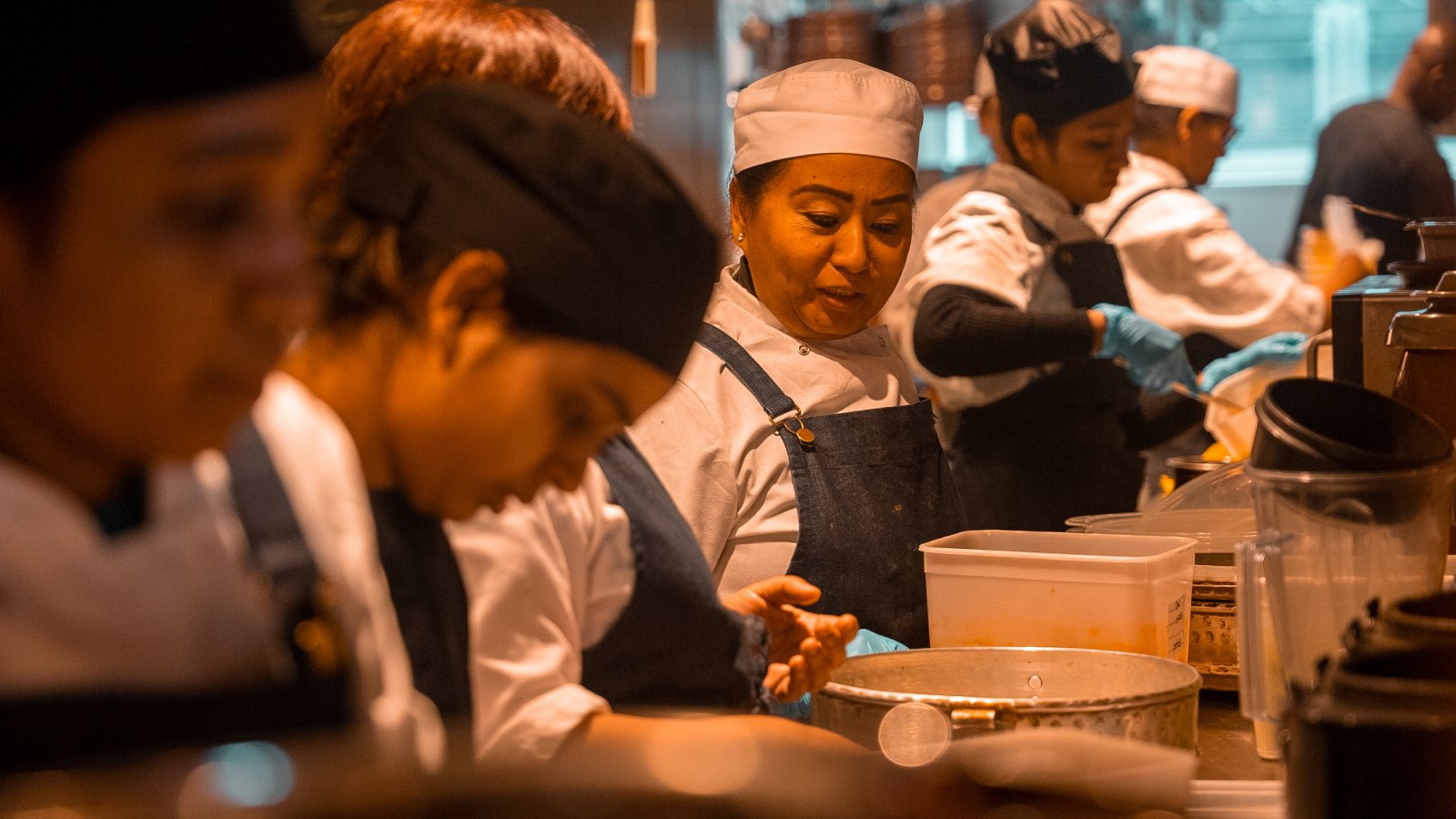 From well known restaurants to street food stalls, there are hundreds of Indian restaurants in London. One of the most famous is Darjeeling Express, where the kitchen is women-only. The restaurant is a resounding success, thanks to the inspiring leadership of Asma Khan, who aims to provide her team with their place in a male-dominated industry.
Indian restaurants in Londen
Londoners have an insatiable love for Indian cuisine. Not surprising, when you consider that Indians are the largest group of immigrants in London; they make up approximately 7% of the population. The city has hundreds of Indian restaurants of varying level and quality, with both standalone bistros and chains. There are even five Indian cuisine Michelin restaurants:
Amaya, known for open grill dishes

Trishna, which specializes in South Indian cuisine

Quilon, which focuses on South West Indian cuisine and is decorated with Indian art

Gymkhana, the city's most upscale Indian restaurant. It was already voted the best restaurant in the United Kingdom a year after opening (2013), with a Michelin star that followed in 2014.

Veeraswamy, London's oldest Indian restaurant, with the most modern menu of the five
Darjeeling Express, renown from Chef's Table
Alongside these Indian star restaurants sits Darjeeling Express. At this Indian restaurant, customers can choose from an entire arsenal of traditional Indian dishes from all parts of India. Through word of mouth, the restaurant became well known among Londoners after its opening in 2017. But the true fame arrived when the Netflix series Chef's Table, featured the restaurant and founder Asma Khan in one of their episodes.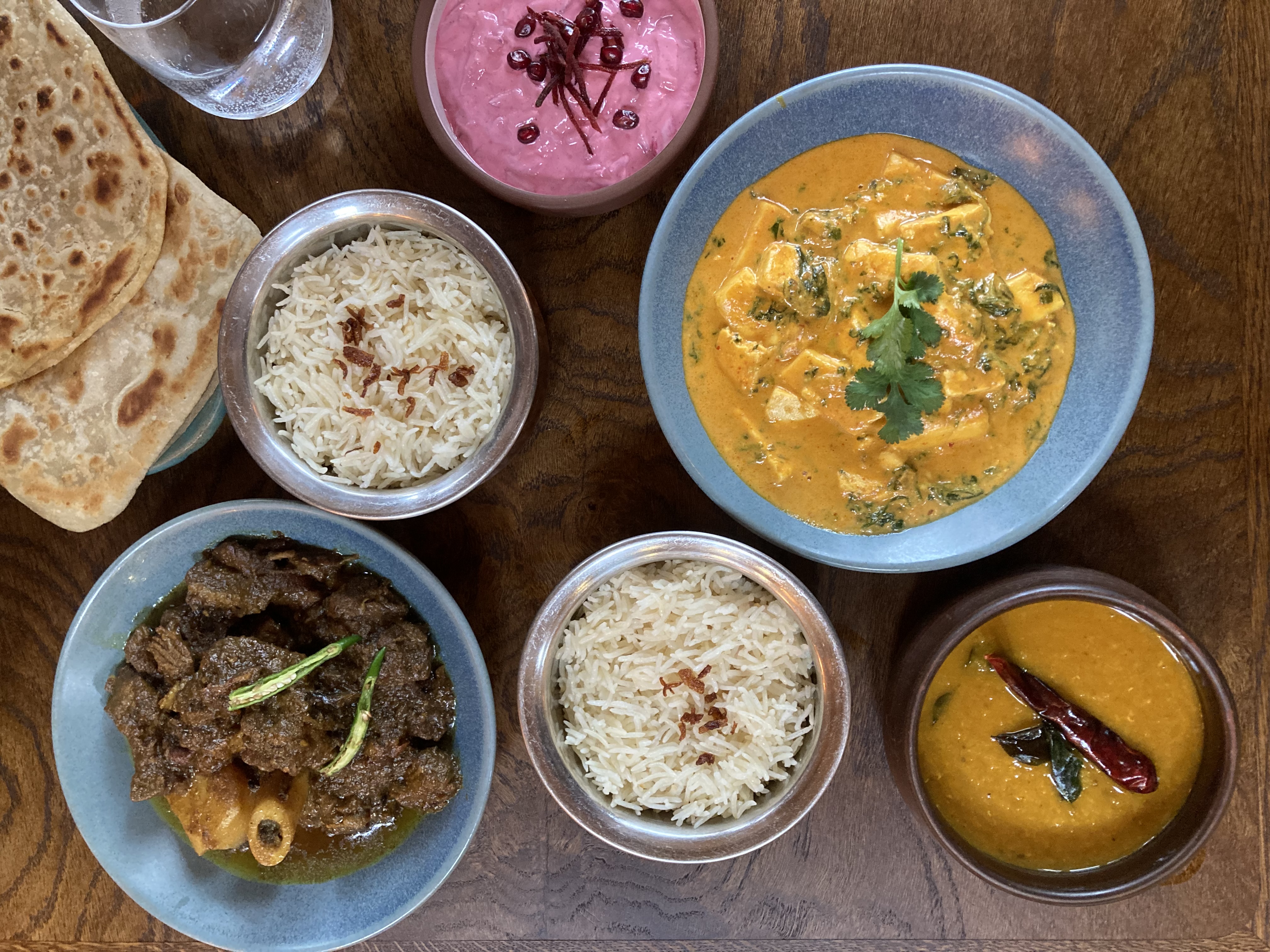 Only women in the kitchen
From day one, Khan was certain about one thing: only women are allowed to work in the kitchen of her restaurant. In an industry dominated by men, many women can find the typical kitchen atmosphere difficult and challenging. Khan strives to re-write that narrative, and to create a warm and safe working environment for the women she employs. It's been a smashing success, with an ever growing waiting list of women who would love to work with Khan - a dream in an era when most restaurants are struggling with staff shortages. 
History of Darjeeling Express
Darjeeling Express was born from Asma Khan's desire to bring the cuisine and culture of her home country to England. When Khan founded her restaurant, she was married to an Indian man living in London. With a husband working full time in a city she didn't know, Khan was often alone. So she began cooking and preparing dishes she remembered from India, and invited fellow expats she met at the local market into her home for dinner. One thing led to another, and soon she was hosting pop-up dinners at her house several times a week. As demand grew, she opened Darjeeling Express.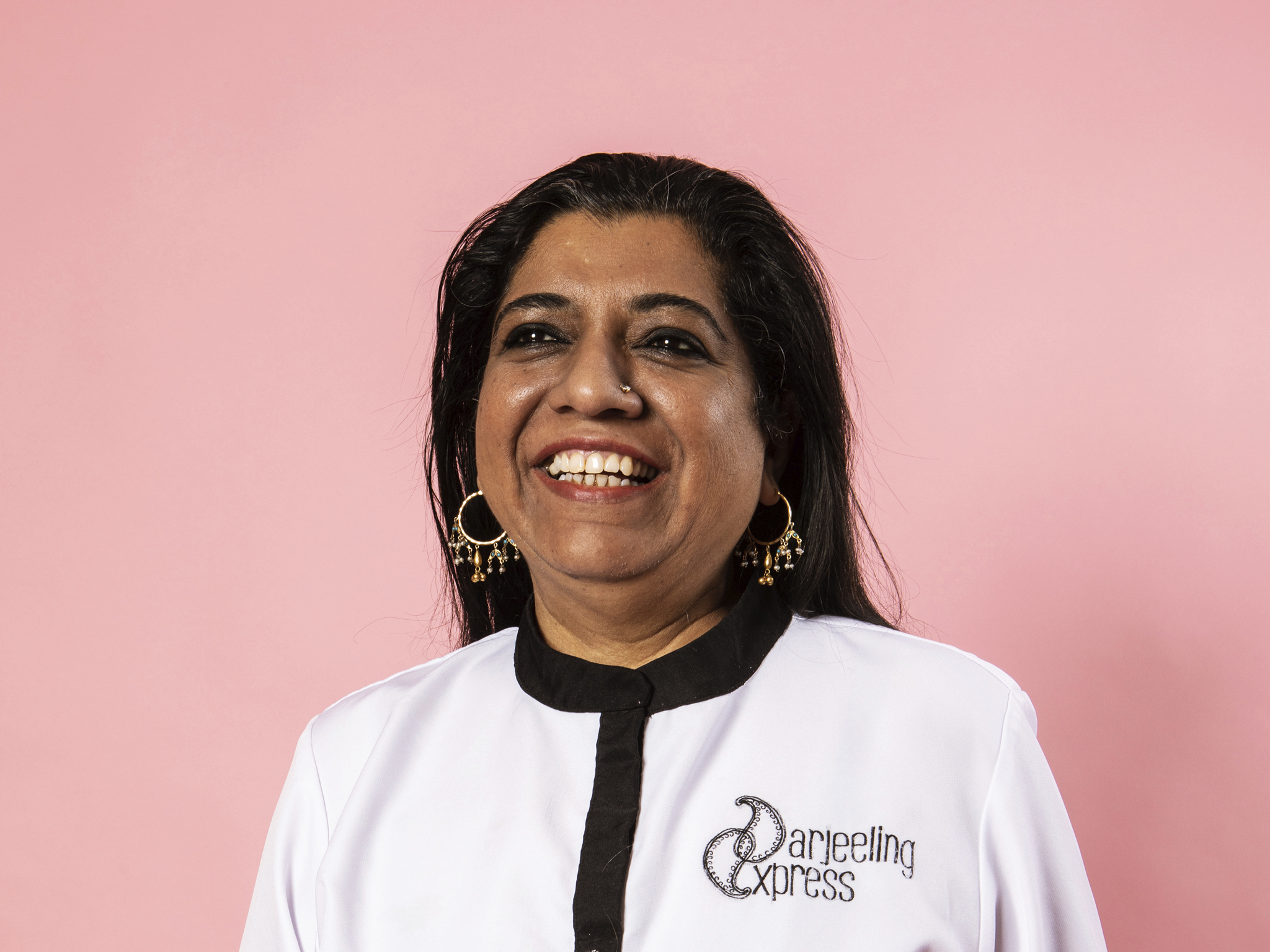 Profit for the second daughter
In Indian culture, sons are typically valued more than daughters, and are often even seen as 'less valuable.' As her parents' second daughter, Asma Khan often felt undervalued from a very early age, and 'never good enough'. Because of this, she often felt that she had to prove herself to her parents and society. "Not a nice feeling, something you carry with you for life," remembers Khan. So to provide other 'second daughters' like her more equitable opportunities, Khan founded a foundation: the Second Daughters Fund. The profits from Darjeeling Express feed directly into the foundation, which celebrates the lives of India's 'second daughters,' and supports them financially.
Food Inspiration magazine
Trending articles