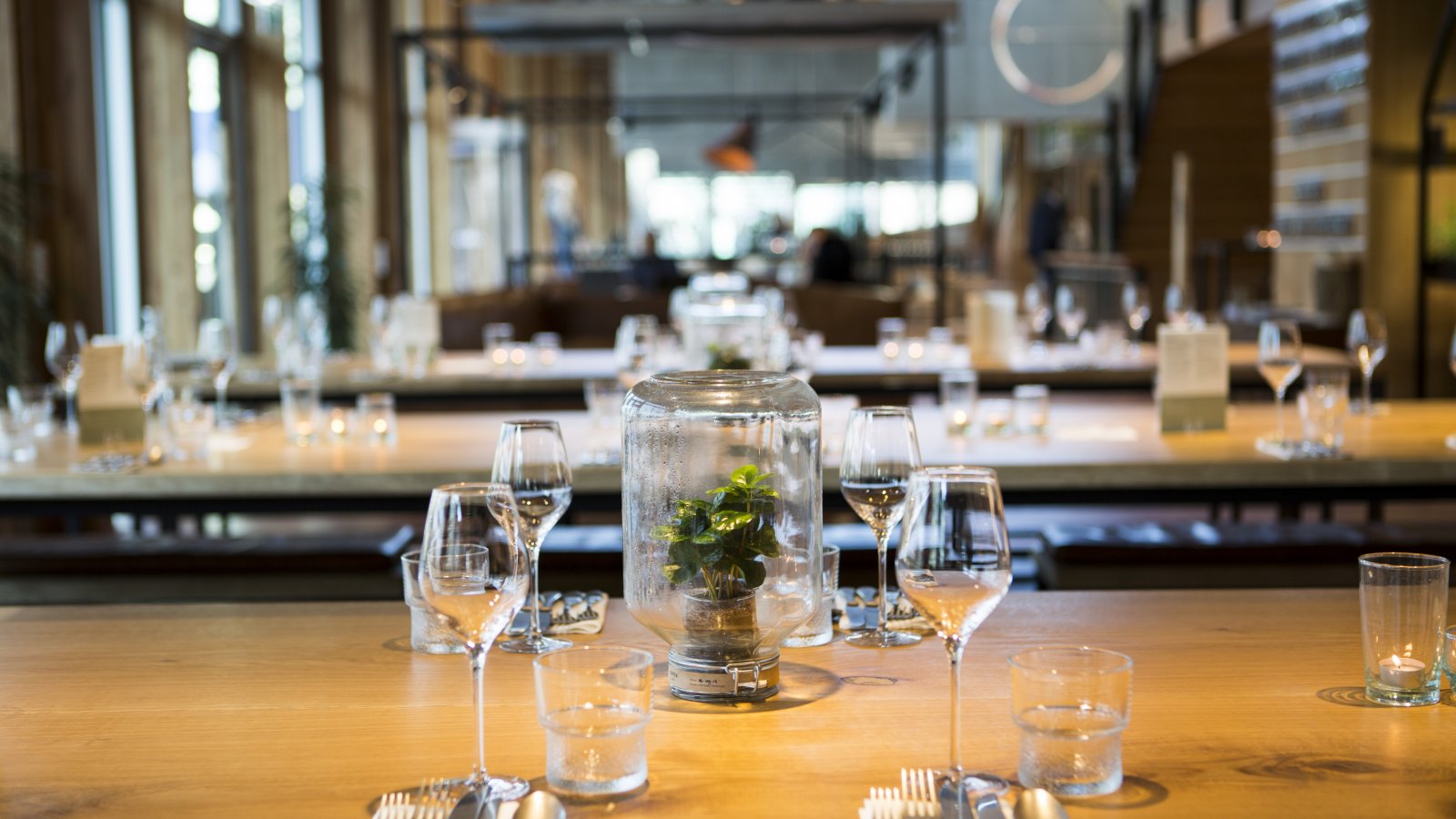 Building trust
Which initiatives put consumers' minds at ease?
---
Written by Joost Scholten on Thursday 14 June 2018
---
Food is an intimate business. How much more personal can an industry get if you literally put its products in your mouth, if their ingredients are the building blocks of your cells?
You are what you eat. So the only way to know yourself is to know who feeds you. But how can consumers tell which brand is behind their food? And how can brands show they have the consumers' best interest in mind? Some examples of the best brands and practices.
Trust isn't just nice to have for the general public, it's essential for producers and entrepreneurs. Market research firm BrandSpark International conducted several studies on trust and consumer behaviour. The survey found that 66% of people will stick with their preferred brand name when shopping at the grocery store. 83% of consumers says that trust in a brand is a major factor in purchasing a product. 67% say they are willing to try new products made by trusted brands. Adopting at least a few of the following values can go a long way in earning consumer trust.
Transparency
Disneyland of food FICO Eataly World is situated just outside of Bologna, Italy. It's one of a kind because it tries to encompass the entire food chain in a single location, from production to consumption. What this means is you can see the cattle graze and the grains gently sway, knowing that the burger you can order at one of the park's restaurants is made from exactly those ingredients. In this way, FICO is meeting the growing demand for transparency. Consumers want to see where their food comes from, because this increases both their product knowledge and their trust in the producers. That this is something consumers want is clear from the estimated six million people that will visit FICO every year.
Walk the walk
Chipotle is a favorite among millennials looking for fast service without sacrificing nutrition, sustainability, and animal welfare. This reputation is one of the company's most valuable assets. So what to do when it turns out 'your' pigs aren't bred according to your high standards? In 2015 Chipotle stopped serving carnitas in nearly a third of their restaurants. As they braced for impact, expecting revenue and trust to take a dive, it turned out consumers were happy that Chipotle was willing to take the necessary steps to adress this burgeoning scandal. Chipotle didn't just talk the talk, it walked the walk.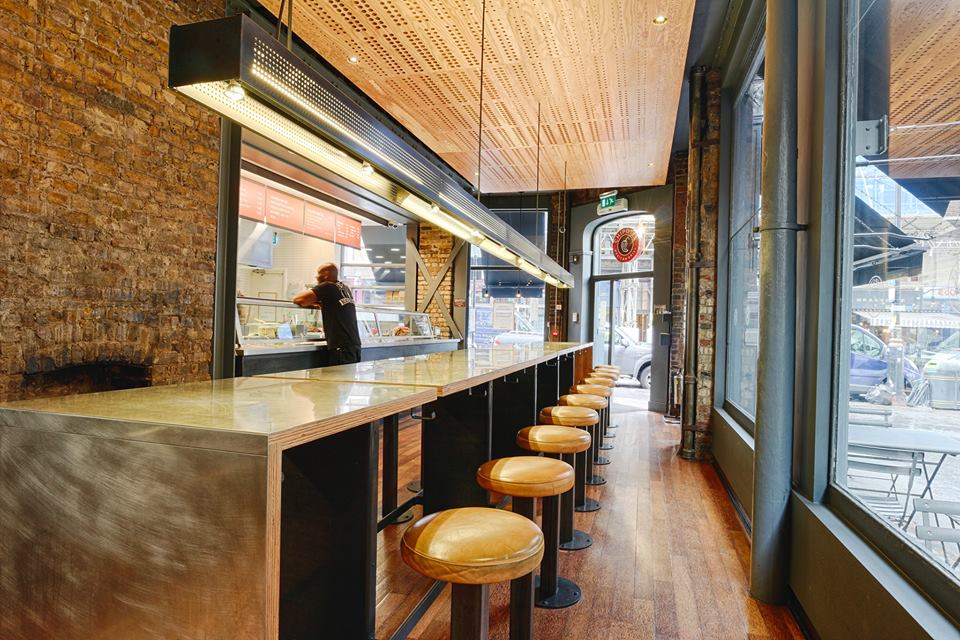 Family business
80-90% of the world's businesses are family owned or run. A third of the S&P 500 are family businesses and 40% of the largest companies in Germany and France keep it in the family.
When you're looking to pass on your company to the next generation, it changes how you look at business. These businesses value nothing higher than continuity. This makes family businesses more involved in the wellbeing of their workforce and less likely to stage layoffs than businesses not run by families. On top of this, many family businesses seek to actively give back to the community that sustains them.
An old school example: chocolate manufacturer Cadbury (since turned corporate). This family business grew into a real lovebrand over the course of the 20th century. Not just by producing excellent chocolate, but also by taking good care of their workforce. With quality housing, a great place to work, and a fund to support the family of workers who pass away before retirement.
Radical honesty
American chain Panera Bread raised some eyebrows with their 2015 'Food As It Should Be' campaign. At the campaign's kick-off Panera Bread announced a list of artificial ingredients that the chain would no longer be using starting 2017. The eventual goal was to source all of their ingredients from natural sources. But they weren't done yet: Panera also introduced a radically transparent menu, with both the good and the bad visibly printed. It lists calories, detailed ingredients, and nutritional information for every item, as well as an animal welfare report and positive impact report. Research from Nation's Restaurant News showed the strategy bearing fruit. 80% of Panera's visitors said the healthy options were the primary reason for a visit to Panera Bread.
Controlling circularity
In foodservice, trust will naturally rise when not just the kitchen operates with transparency and honesty, but the entire production chain does as well. A good example is the Dutch restaurant Circl. Discarded pairs of jeans are used as soundproofing, and the kitchen is extremely efficient by cooking with induction plates, and focusing on techniques like fermentation to reduce the amount of cold storage required. On top of that, the kitchen can be completely disassembled to be rebuilt somewhere else in the future. Every part of Circl has clearly denoted origins. The meat comes from local breeds, the fruits and vegetables from unsold supermarket surplus. Where circularity and sustainability, especially at this level, often have a bit of an oddball, dusty image, Circl is situated in the middle of the Amsterdam Zuid-As, the city's largest business district, with the most expensive square feet in all of the Netherlands.
Clarity
The government and business have many shared interests, but those don't always align. A good example is reliable, clear food labeling. Potato chip producers might want to emphasize reduced fat content in their product, while relegating the high amount of salt to the fine print only. In England, they think they have the solution. A system based on traffic light colors to indicate saturated fats, calories, sugar, and salt. A product (too) high in any of these is marked in red as a clear warning. The British Medical Association and the Food Standards Agency are excited about the system because of its instant clarity. Consumers cannot escape the potential unhealthy decision they are about to make.