Best Moroccan chef of the world raises awareness for diversity in the kitchen
Najat Kaanache: as impressive a chef as entrepreneur and all-round inspiring person

Written by
Maaike de Reuver
on Friday 11 February 2022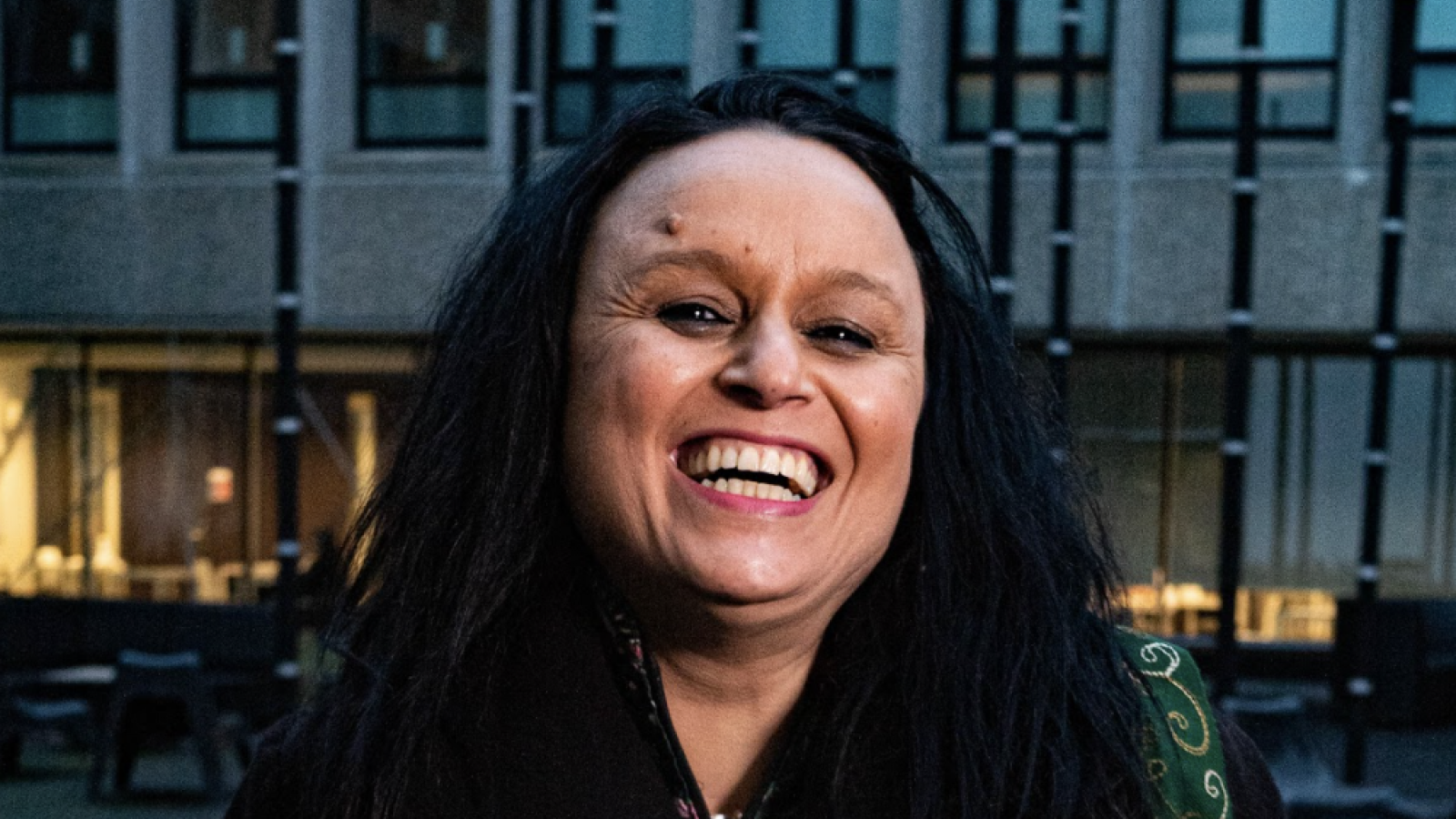 Najat Kaanache is as impressive a chef as she is an entrepreneur and all-round inspiring person. World's 50 Best named her the 'Best Moroccan Chef of the World'. Kanaache runs restaurants in Morocco and Mexico, and published several cookbooks. But Kanaache is most known for raising awareness for diversity and inclusivity in the kitchen.
Kaanache was born and raised in San Sebastián in Spain's Basque Country. She attended culinary school and gained fame as 'The Pilgrim Chef' by blogging throughout her years training with the world's top chefs: Ferran Adrià***, René Redzepi***, Thomas Keller***, Grant Achatz***, Heston Blumenthal*** and Martín Berasategui***. With the experience she gained, she opened her own restaurant NUR, in Fez, Morocco, in 2016. Nacho Mama followed later, which serves Mexican burritos in Fez, and Cús, a Moroccan street food restaurant in Mexico City. In 2022, she is planning on opening a new restaurant in Amsterdam.
The chef acts like it's the most normal thing in the world to own three restaurants in two different continents: "I usually live in Mexico for one week a month. My team sends me all figures and important matters.This way I'm always up to date." In addition to running her various restaurants, Kaanache publishes cookbooks and makes appearances as a TV chef. Her cooking program has been broadcast throughout more than twenty countries. She was named 'Best Moroccan Chef of the World' by World's 50 Best in 2020 and in 2021. Yet she would not characterize herself as Moroccan. Kaanache: "I don't feel at home under one label. I am Moroccan, Basque, Spanish and female, but those terms don't define me. In the end I am human."
Hardworking as motive
As if running three restaurants isn't enough, she also runs schools in Fez, is in charge of a farm and is busy promoting Morocco's culinary herritage. Kaanache: "People think things just happen by themselves. But that is not true. Things only happen after a lot of work, with a lot of preparation, willpower and dedication. I want to inspire women of all ages to make their dreams come true by showing what they can achieve. Never give up, that's my mindset."
Being your own self, inside and outside the kitchen
Kanaache thinks it is important that people can be themselves, both in the kitchen and outside. If one accepts himself, he does not have to copy anyone and he can cook in a unique way. It is not necessary to take example from someone else, but much more useful to think about who you want to be yourself and work towards that. Kaanache, who as a chef thinks in food terms: "Everyone has their own salt and pepper in them, you don't have to take that from someone else".
In 2021, she received the prize for coexistence from the city of Ceuta (a Spanish enclave in Morocco), which is awarded to champions of justice, brotherhood, freedom, peace, inclusiveness and equal opportunities. With her restaurant Nur, she won the 'hidden gem award 2021' from La Liste: a restaurant that is worth traveling miles for.
recommendedForYou
Food Inspiration magazine
Trending articles