Barnana creates tasty snacks from upcycled bananas
This B Corp is taking upcycled fresh produce to the next level

Written by
Moniek de Jongh
on Friday 27 October 2023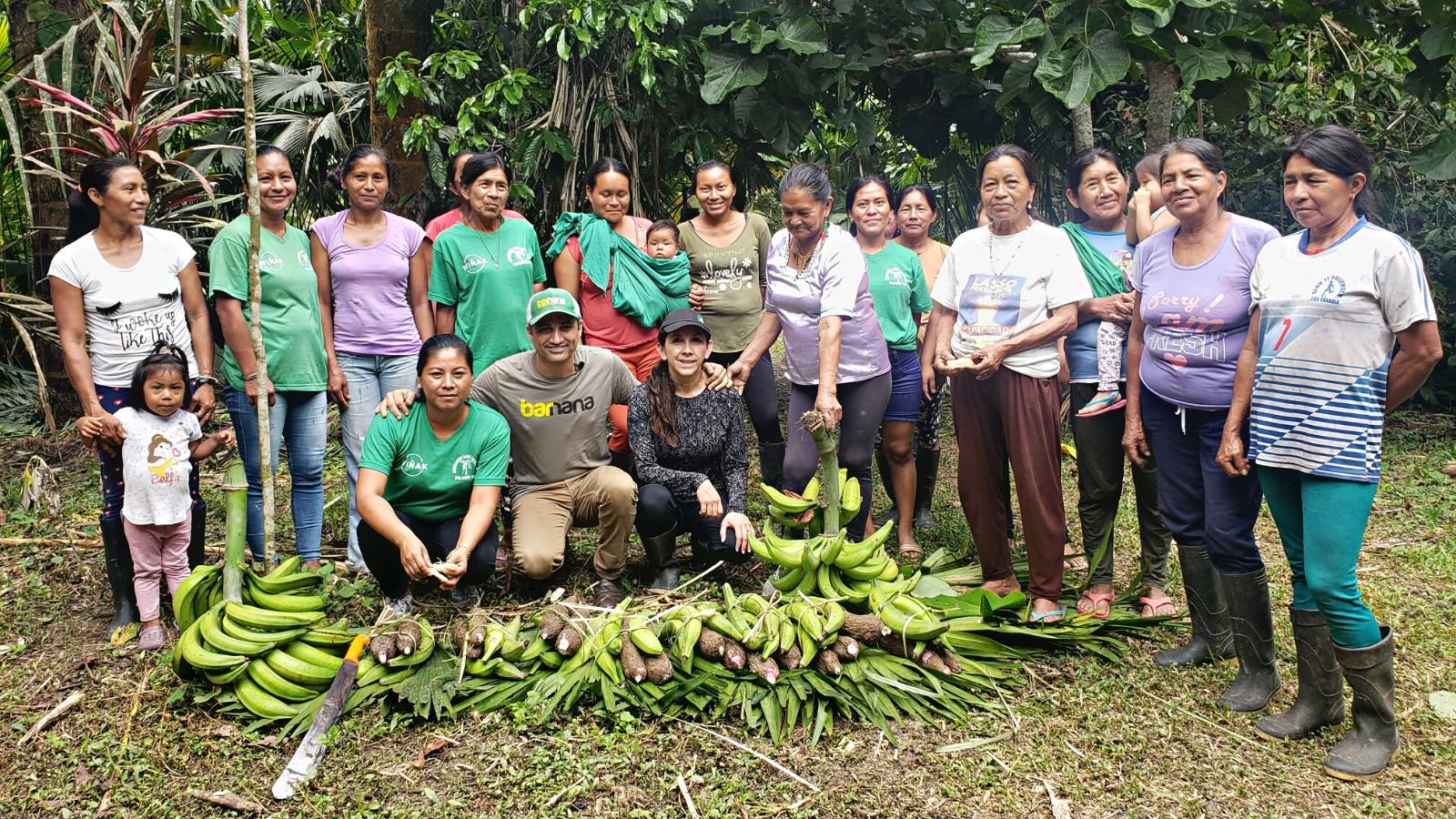 Founded just over a decade ago in the U.S. by Brazilian native Caue Suplicy, the venture recognized a business and sustainable opportunity, and today specializes in producing upcycled snacks. Leslie Mohr, head of marketing at Barnana for three years, elucidates the brand's ambitious mission.
"We are the brand synonymous with banana snacks," begins Mohr. "We upcycle bananas and plantains into delicious, convenient snacks. 'Imperfect' bananas - those with scuffs, overripe ones, or those not the ideal size - are often rejected for export. We give these bananas a second life as snacks."
An unforeseen career pivot: 
From professional triathlete to food company founder
Founder Caue Suplicy, grew up in Brazil in a household that cared deeply about consuming organic and healthy foods. He moved to the U.S. to start a career as a professional triathlete. During his practice, he would snack on dried bananas, a childhood staple. It proved to be a convenient, nourishing, easy to eat and portable snack. Many of his athlete friends were curious. At the same time, Suplicy noticed a rise in popularity of food items that originated from Latin America, like coconut water and açai. Back home in Brazil, these items would sell as fresh snacking and beverage products, but in the U.S he noticed they were commercialized and brought to market as packaged goods. He realized he had a business opportunity on his hands and pivoted his career path towards founding Barnana.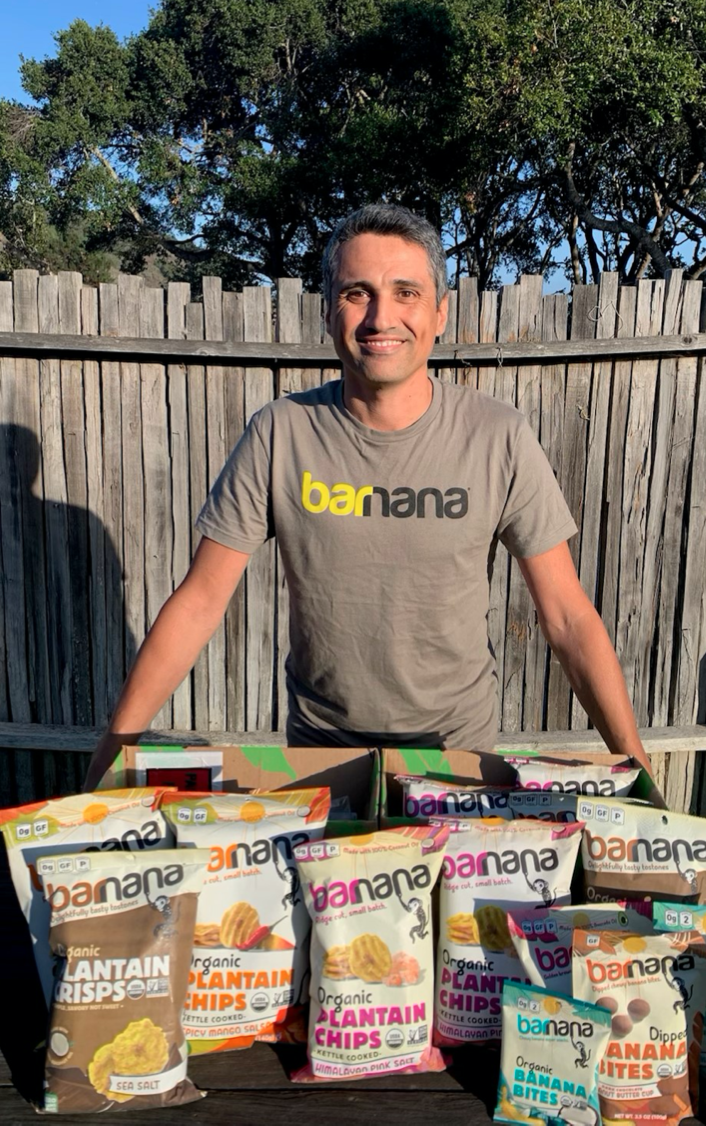 In the early years of the company, Suplicy traveled across Central and Latin America to source organic bananas. His big 'aha' moment, one that still shapes the company's mission today, was witnessing vast piles of bananas being marked not qualified for export, simply because they were too ripe or a bit too big, too small or oddly shaped. 
These discarded bananas weren't even composted; they were sitting in piles, rotting and emitting greenhouse gasses. It was clear to Suplicy that besides a business potential, there was an environmental benefit as well. Mohr stresses, "Suplicy initially wasn't on a quest to solve the global food waste problem. He saw an entrepreneurial opportunity. But then he demonstrated two skills that are critical to successful entrepreneurs: curiosity and resourcefulness. Spotting these wasted bananas, he wondered, 'What can we do with these?' It turned out to be a great opportunity, not only for Barnana but also for the farmers involved, as it created a revenue stream for both of them."
Expanding the product portfolio
Bananas are one of the most popular fruits in the U.S.. Household penetration is around 99.5%. Plantains, on the other hand, are relatively new to the U.S. market. In 2018, Barnana transitioned into this relatively new subcategory of salty snacks. Mohr explains, "The plantain snacks category has been growing double digits for the past years, but it's still fairly small. It's interesting that even in Latin America, plantain consumption is very regionalized. In Mexico, for example, they don't eat a lot of plantains, but in Ecuador plantains are a staple eaten at every meal in a variety of different ways."
Spotting potential, Barnana broadened its range. "Many of the farmers we work with apply regenerative agricultural practices, meaning they have a variety of crops growing together on one plot of land. Their crop diversity translates into potential product variations for us. One crop that farmers tend to grow besides bananas is plantains. As most plantains cater to domestic consumption, scaling for export boosts both our business and the farmers' livelihoods. Now we purchase both bananas and plantains, and are exploring other crops that these farmers grow."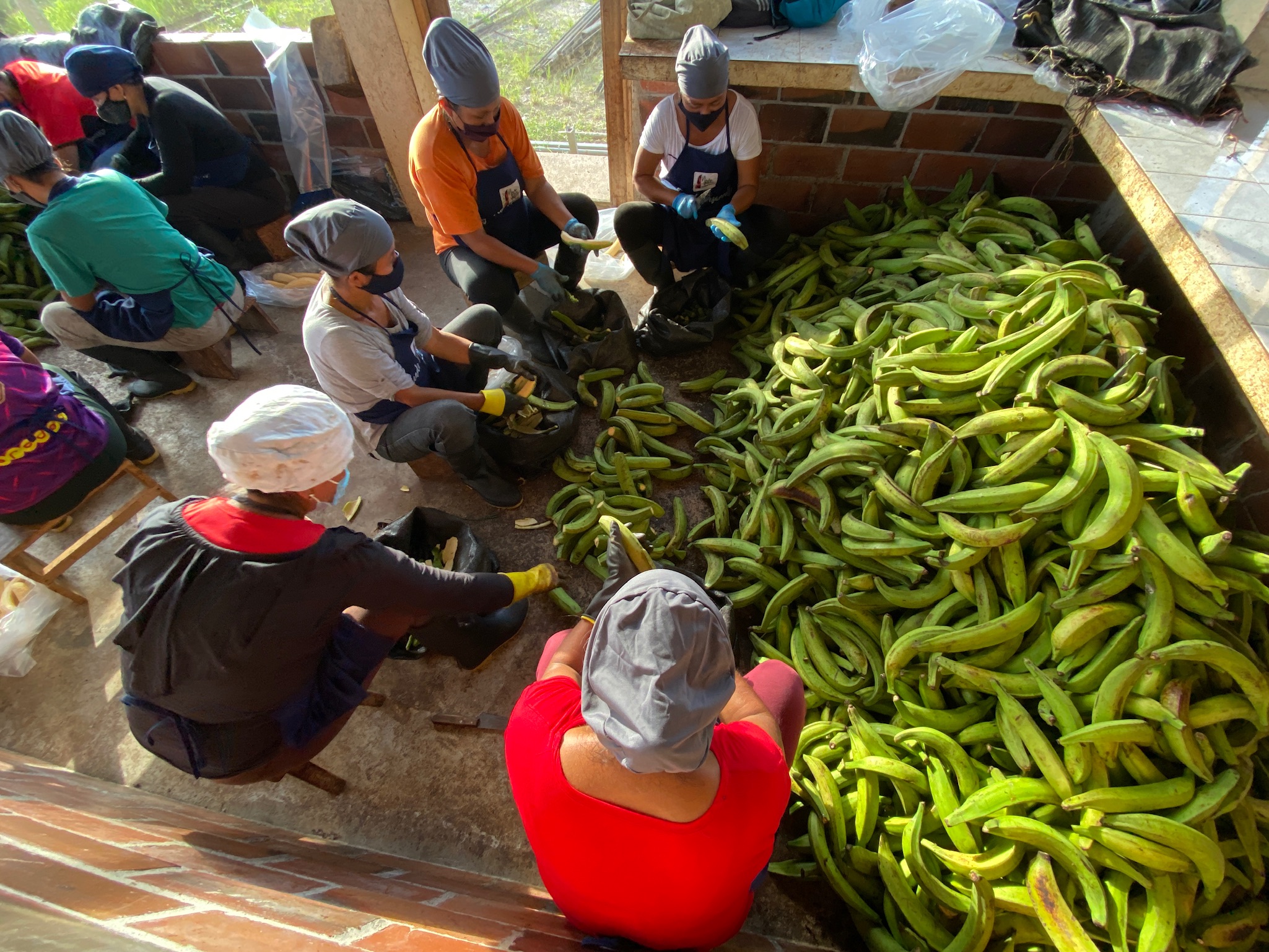 Mohr continues, "Root vegetables, which are similar to potatoes, make excellent salty snacks. We see growth potential in cassava, which is currently an even smaller category than plantain snacks. When introducing new products to the U.S. market, where potato chips dominate, we 
aim for familiar flavor profiles to provide healthier alternatives." 
Early adaptation of B Corp certification
In 2016, Barnana became B Corp certified, well before 99% of people had ever heard of the term. B Corp companies prioritize purpose over profit. This fits perfectly into Barnana's founding purpose to take wholesome organic bananas, that would otherwise be wasted, and turn them into nutritious snacks - all while championing indigenous farmers and regenerative sustainable farming practices. 
"It's an incredibly rigorous process to get certified. It is definitely the most comprehensive certification I've ever done, and probably ever will", Mohr sighs. "As we bought our own manufacturing facility in Ecuador back in 2021, the rigor has more than doubled, because we now have to be accountable for everything we do there, in addition to what we do in the U.S. The B Corp certification sharpens our focus, identifying small wins across the organization in all functional areas, examining everything from our office recycling program to our employee benefit programs."
Facts & figures (2023)
Barnana has helped triple the certified organic farmland through indigenous farmer loans, training and application support

Barnana has built a network of 1,500 local farmers, 40% of whom are women

50% of the organic plantains Barnana purchases are rescued from becoming food waste and upcycled into snacks

Barnana buys organic plantains at a 30% premium over market prices, increasing a farmer's monthly income by 4x

Barnana sells 16 products at over 14,000 distribution points across the U.S.
Supporting farmers to become certified organic
"Our farmer network is unique," shares Mohr. "We work with over 1,500 farmers, many of them women who play a crucial role in their indigenous communities. A differentiating point about Barnana's approach is our focus on buying organic crops. We're the largest plantain chips brand in the U.S. It's quite hard for farmers to become certified organic. Many of them are practically using organic farming practices by default, but lack the know-how and money to go through the rigorous certification process. We help our farmers fund that process. We help them fill out the paperwork, train them, go through the certification process with them and help them maintain that certification. We are in it for the long term."
Sharing knowledge and expertise
Over the years, Barnana has realized it can be a role model for other sustainable food brands. The company accomplishes this in multiple ways. Three examples include: 
As an LA-based company, Barnana is active in an organization called Naturally LA, which represents a group of startups that is working towards building better for you packaged good products. Barnana hosts events for them, speaks at gatherings and acts as a sponsor.

Barnana is active in the Upcycled Food Association. This NGO is a network of companies that are using upcycled ingredients. Currently, Barnana is the only Upcycle Certified plantain chip producer selling in the U.S. market. They feature the Upcycled Certified seal on their packaging, actively promoting it, as they believe consumer awareness about how they can make a choice at the shelf to help tackle food waste needs to grow.

Barnana advocates the use of clean oils. The company takes part in a coalition called The Clean Oil Crew with other food brands that share that same belief. They're all small brands that regularly convene and support each other at trade shows with product sampling and marketing initiatives.
Food Inspiration magazine
Trending articles