At home in Seattle with YouTube star Kenji Lopez-Alt
Food Inspiration meets chef with 1.3 million followers

Written by Kees van Duinhoven on Wednesday 4 January 2023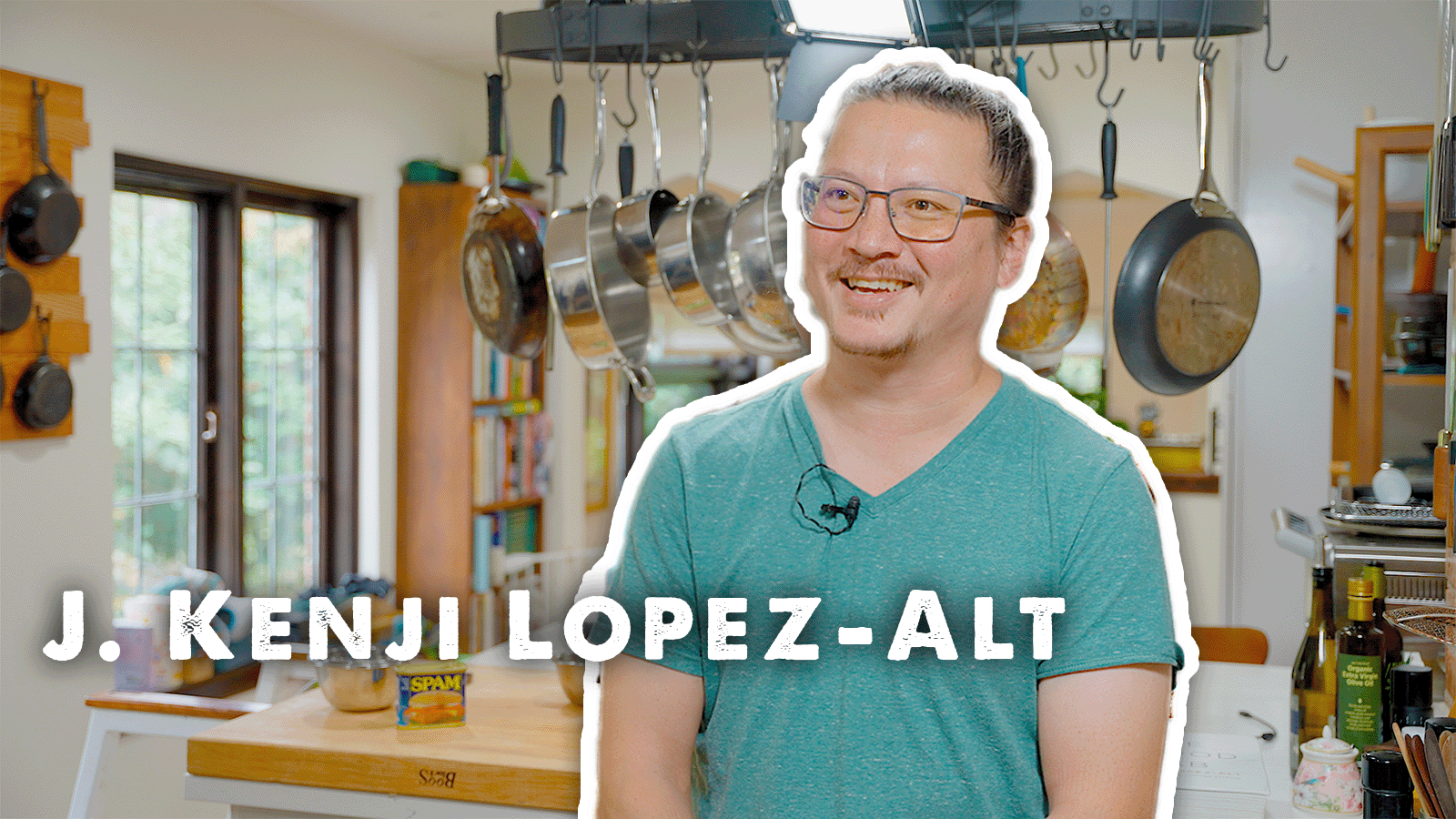 Food Inspiration's dream came true; we got to visit Kenji Lopez-Alt, chef and author of cookbooks and his blog, Serious Eats, but especially well known internationally by a young generation of foodies because of his sincere and educational cooking videos on YouTube.
He presents his videos not from a slick studio but from his home kitchen, and everything he cooks is eaten by him and his family. If something fails, Kenji is not afraid to show it. And his only substantial investment is his go-pro camera. Food Inspiration 'proudly presents' three videos, featuring Kenji Lopez.
Kenji on cooking and recipes
Kenji creates a dish with rice, eggs, a can of spam, spring onions and pork fat. In between the process, he explains why cooking from a recipe never produces the same result. Kenji: "Cooking is fluid."
Kenji on cooking eggs
Kenji explains how he scientifically determined the best method for cooking eggs. "Only this way do they peel off easily."
Kenji on cooking shows on YouTube
Kenji explains how, to his own surprise, he has become a YouTube star with more than one million followers. "Unlike television, people look for authenticity on YouTube," he says.
Food Inspiration magazine
Trending articles