A look at FELFEL, a smart fridge empire on the rise
This food tech company is revolutionizing the Swiss company catering market

Written by Fascal Hukker on Friday 18 November 2022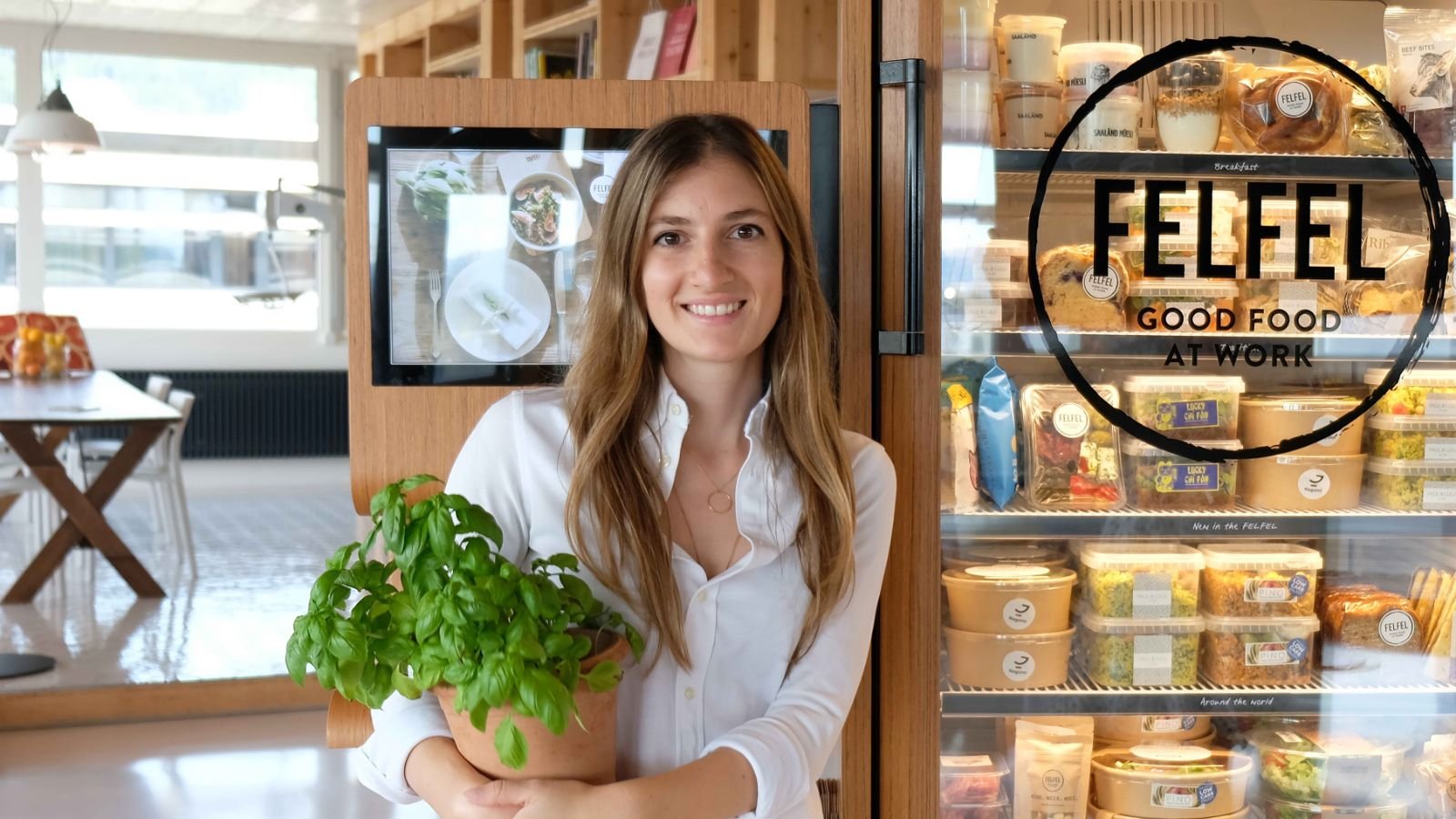 When you step into the instagrammable world of FELFEL's head office in Zurich, Switzerland, it's like walking into a dream kitchen concept. Everything is bright, fresh and thoughtful, inciting a desire to begin cooking fresh food immediately. Interestingly enough, this catering company doesn't produce any actual food on site. Because while this smart fridge enterprise shows a great love and appreciation of good food, at the core they are actually a food tech company. Co-CEO Anna Grassler explains what FELFEL brings to the company catering market.
To demonstrate their focus on tech, big computer screens on the wall show the real time data of purchases across the 800 smart fridges FELFEL has out in the field. On another wall, they keep track of all the technical operation data, ranging from graphs that show spikes in temperature to additional errors, in order to intervene as quickly as possible, if necessary.
Seated at what feels like a chef's table between a kitchen block, their own well designed FELFEL smart fridge and a coffee bar, we sit down with the 32 year old Swiss Co-CEO of the business, Anna Grassler. We talk about the vending machine empire she is building, and her vision for the future of company catering.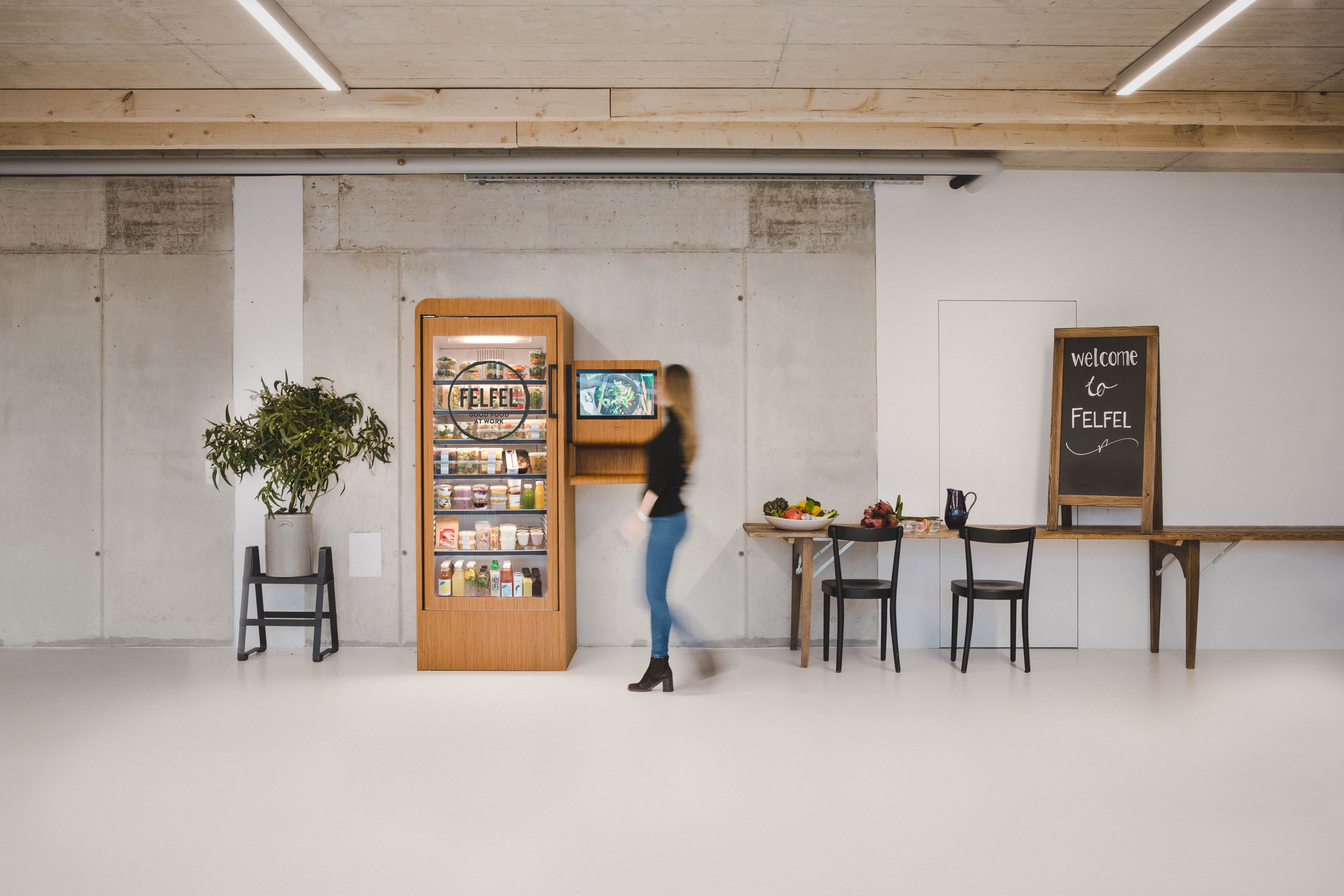 The FELFEL journey
The idea for the company is based on a mix of personal frustration about the food on offer and, according to rumors, founder Emanuel Steiner's fear of eating alone. Back in 2013, Steiner was working in the Zurich city center and found that during the midday lunch break, colleagues were splitting up to eat because they all gravitated to different offerings. The existing options at restaurants were often too expensive or unhealthy as well, and lunch service also took too long. Emanuel foresaw a food concept where colleagues could eat together for a reasonable price with a fast casual ethos.
So, together with his wife Daniela, Steiner created an attractive, seamless smart fridge solution that launched in 2014. In the years that followed, they have further developed their AI-driven tech foundation, the logistics model and product portfolio. Co-CEO Anna Grassler joined the company two years later in 2016, and together they have grown the company to 800 fridges, that works for 600 clients and serves 150.000 people daily in offices, production locations, hospitals and schools. FELFEL's rapid growth has resulted in a team of 120 'FELFELlians,' amongst which are food scouts, customer happiness managers, mathematicians, AI-specialists, marketeers, technicians, quality controllers and order pickers. 
Recently, they added their own coffee concept, Gavetti, to their business proposition. The concept was born out of a similar frustration about the abysmal quality of coffee served in the typical Swiss workplace. Overall, their aim is to democratize food and drink options throughout all levels of any given company. "We are successful when we get the CEO at the same lunch table as the intern. There should be an equal offer for all", Steiner states.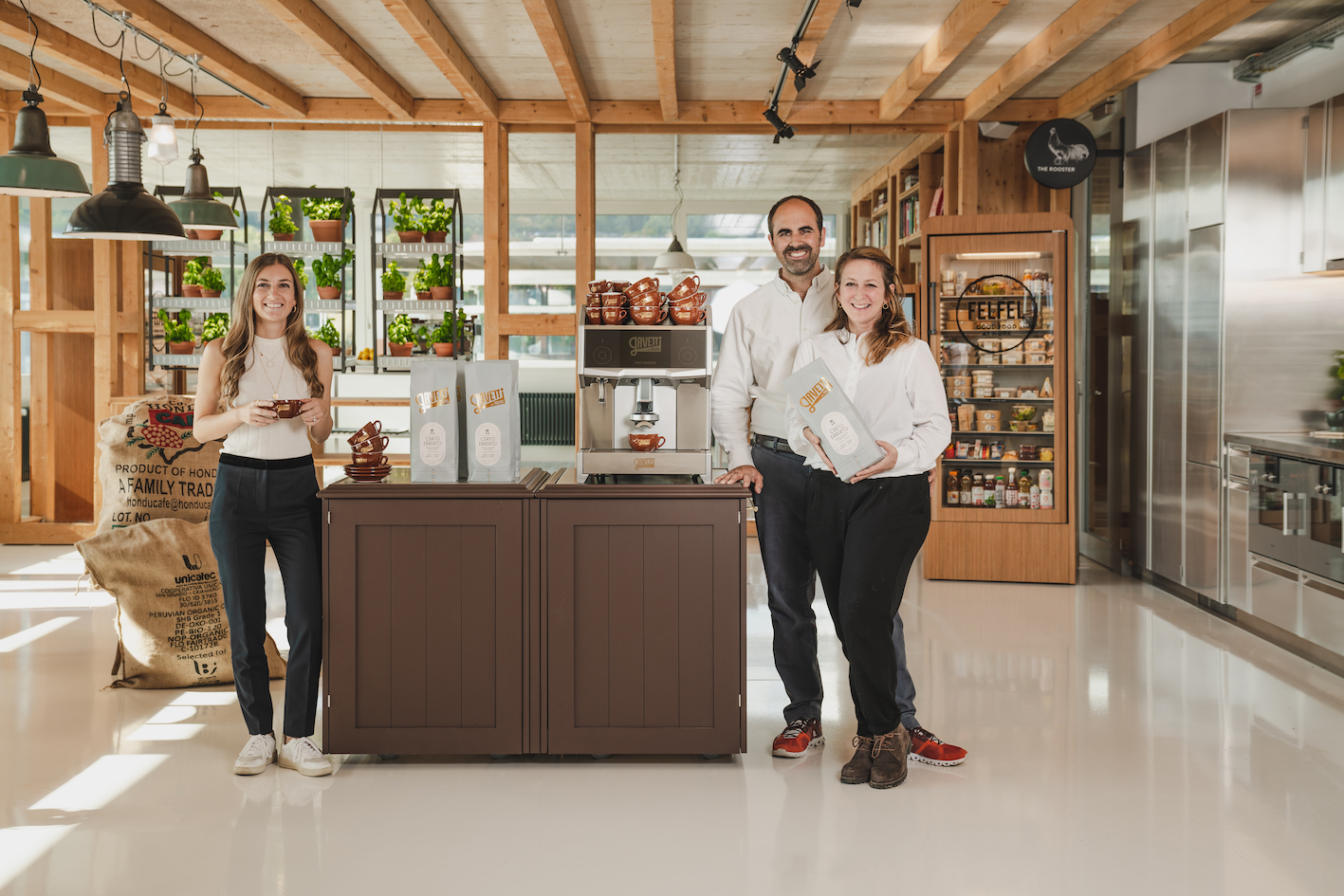 How does the FELFEL business model work?
"Our clients pay a monthly service fee. This covers all of our work, machinery and logistics. We install the fridge at their location and provide their employees with the FELFEL app. One fridge serves between 25 to a maximum of 250 employees. Consumers pay for the products that they get from the fridge by scanning their app. This way, we don't need cashiers and we can keep our prices low and meet our goal of being an affordable alternative for street food and restaurants."
"Other than the service fee, our clients have no costs. In comparison to having a standard catering partner that involves an investment of about one million swiss francs* in a proper canteen and kitchen, we are definitely the affordable option. And instead of 300 square meters we only take up 1 square meter of space. As for its own employees, FELFEL is a competitive option too, because we aren't financed by product-margin, just that service-fee. We take away all the hassle for our clients by being the main point of communication with the consumer through our customer happiness team." 
"We service and restock our fridges on 800 locations every single day. As we work with fresh produce, our main focus point is freshness and quality control. We take this very seriously. Our suppliers send their dishes to our HQ in Zurich and we try every single dish to make sure it meets our high standards. We work in close partnership with our suppliers and only work with Swiss family-owned companies just like ourselves. We carefully co-create all of our dishes together. This guarantees that the meal content that you find in our fridges is absolutely unique and not seen anywhere else."
* 1 CFH is approx. 1.05 USD (November 2022)
Who decides what products make it to the fridge?
"In house, we have our team of five food scouts. They are all trained chefs or food professionals and they are crazy about their profession. These scouts are responsible for spotting food trends and translating those into delicious dishes and developing these with our FELFEL production partners. The crucial thing is that everything that happens is data driven. We serve 25 different fresh products in each fridge, and change the rotation weekly." 
"Generally, we let the data decide what works, rather than our clients. We have had requests to put cola in the fridge, but there we said no. The products found in the FELFEL machine are only found there, so there is no room for well-known A-brands. A client can however decide to promote a certain range of dishes to stimulate the consumption of vegetarian food, for example."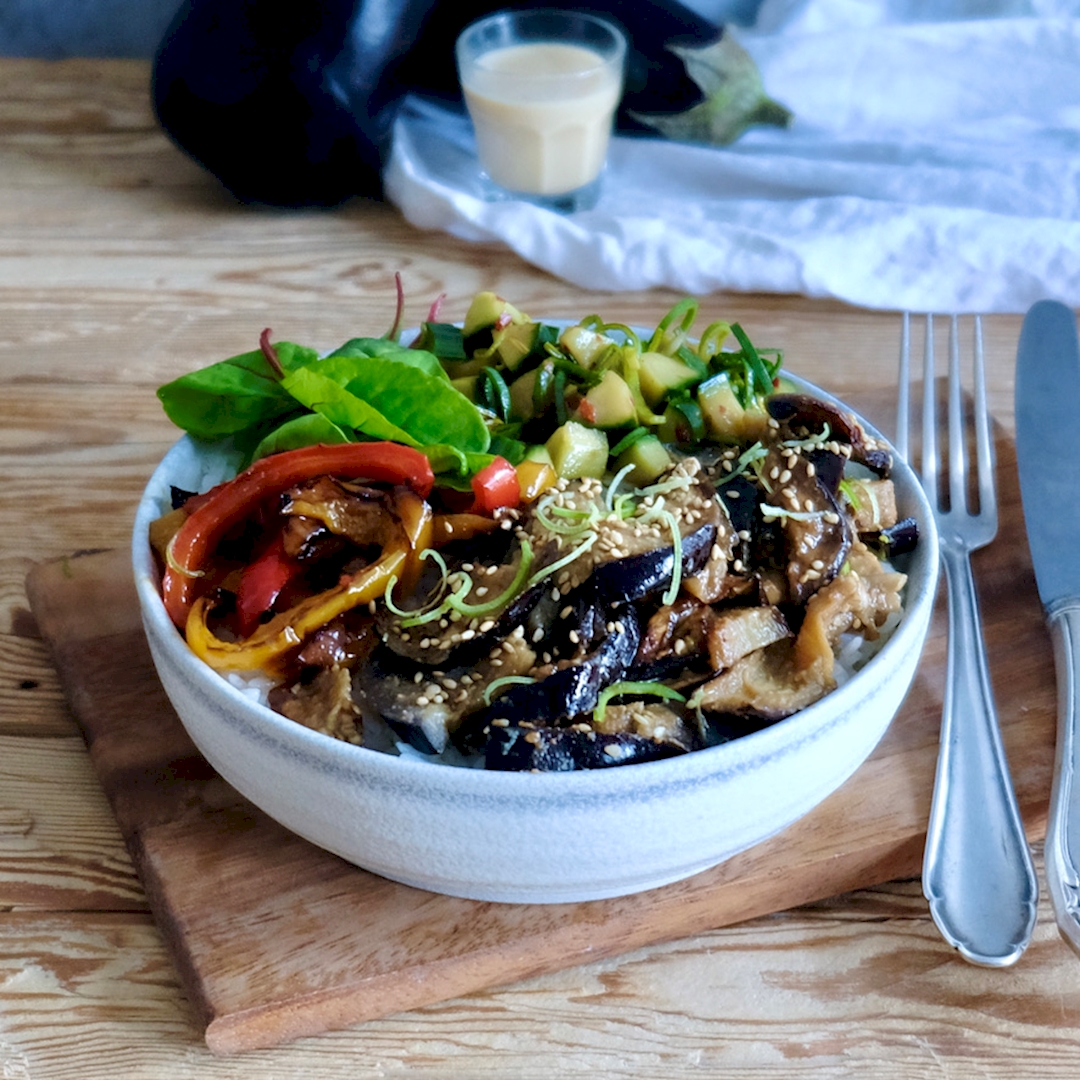 What food trends are you currently focussing on?
"At the moment, we are developing more plant based dishes by replacing the meat or fish component from a dish with an alternative protein. We have poke bowls with alternative tuna and we recently started putting plant based chicken in a traditional stroganoff; that's always ranked on top of our sales lists. I personally would prefer to serve less salmon. But as the fish is strongly attached to our popular poke bowls, we can only transition at a gradual pace, to make sure we don't lose our customers to the competing street food offerings. However, we found that if we rotate a familiar meat-based dish with a fish dish or a plant based option, we keep the consumer engaged and aim to slowly nudge them towards a more sustainable diet." 
How important is hospitality to you when you have no service staff on site?
"To us, hospitality is about creating great environments for people to work in, be happy and share time together. That means having a human touch to our service, being available and treating every request in a custom made way. We don't have one single template, and nobody in our company is ever allowed to use a template in dealing with an individual customer. Our customer happiness team consists of 20 people and they respond to 200 requests a day. Besides this, they surprise our clients with occasional seasonal treats, like an ice cream surprise or smoothie pop-up in the summer. We are simply always there to actively work to create happy environments."
"Excellent customer service is having no templates"
What did the pandemic teach you for your business?
"The pandemic taught us what people eat and drink in times of uncertainty. Our heroes during those months were ginger shots and chocolate. Both are immune system boosters and something that makes you happy. Our business grew substantially during the pandemic, as our food solution was safe and appropriate for demand. Because we are so focused on data, we learned a lot by comparing the numbers from pre and after covid. Switzerland has always been a traditional country in terms of working at the office. Before the pandemic, people spent 4.9 days in the office or at work. We now know this has now dropped to 3.5 days. Interestingly enough, our sales have remained almost the same, which tells us that when people go to their work, they stay there, they eat in more often and want to connect with their colleagues."
So if you don't produce any food on site, what are those big kitchens in your head office used for?
"Obviously our food scouts use the space frequently as a test kitchen for new products. The other thing we use the space for is to do our recruitment process. Every potential employee has to cook with the team as part of the process to become a FELFELlian. You won't believe how much you learn about a person's skills and personality by observing them working in a kitchen squad. Do they see the work that needs to get done? Can they talk and cut a carrot at the same time? Do they show leadership and time management skills? It's the best way to determine if a person fits the role and our company. This initiation comes in handy for the daily chores we have all of our team do, as we all cook for our seventy people team working in the office. We work in teams to provide lunch for ourselves every day. This way, we have our employees work with fresh food which is great for the team spirit, and everyone can be a part of the recipe development process."
"I really believe that on the topic of sustainability, it's the companies that need to be bold now"
What do you see as the future of company catering and FELFEL?
"We receive a lot of requests from abroad, to roll out our business there, but we first want to perfect our product here in Switzerland. I can see us add even more services to our portfolio. Anything else that makes our clients' employees happier at work. We are also shifting to focus more on sustainability. Clearly by now, we have seen that governments are not capable of solving the climate crisis or changing people's individual behavior fast enough to avoid a climate disaster. As an industry and as businesses, we can do this with a lot of self initiative. With our growing number of fridges we have the power to change people's behavior for the better. I really believe it's the companies that have to be bold now, and help transition by offering a more sustainable product and more sustainable ways of doing business. We started this summer by doing our CO2 accounting, and aim to be CO2-neutral by 2026. I am so excited for this, it really is what drives me. Luckily, our decision making lines are short and I can really help push this through." 
recommendedForYou
Food Inspiration magazine
Trending articles