Future fish productions

Written by Redactie on Monday 23 October 2017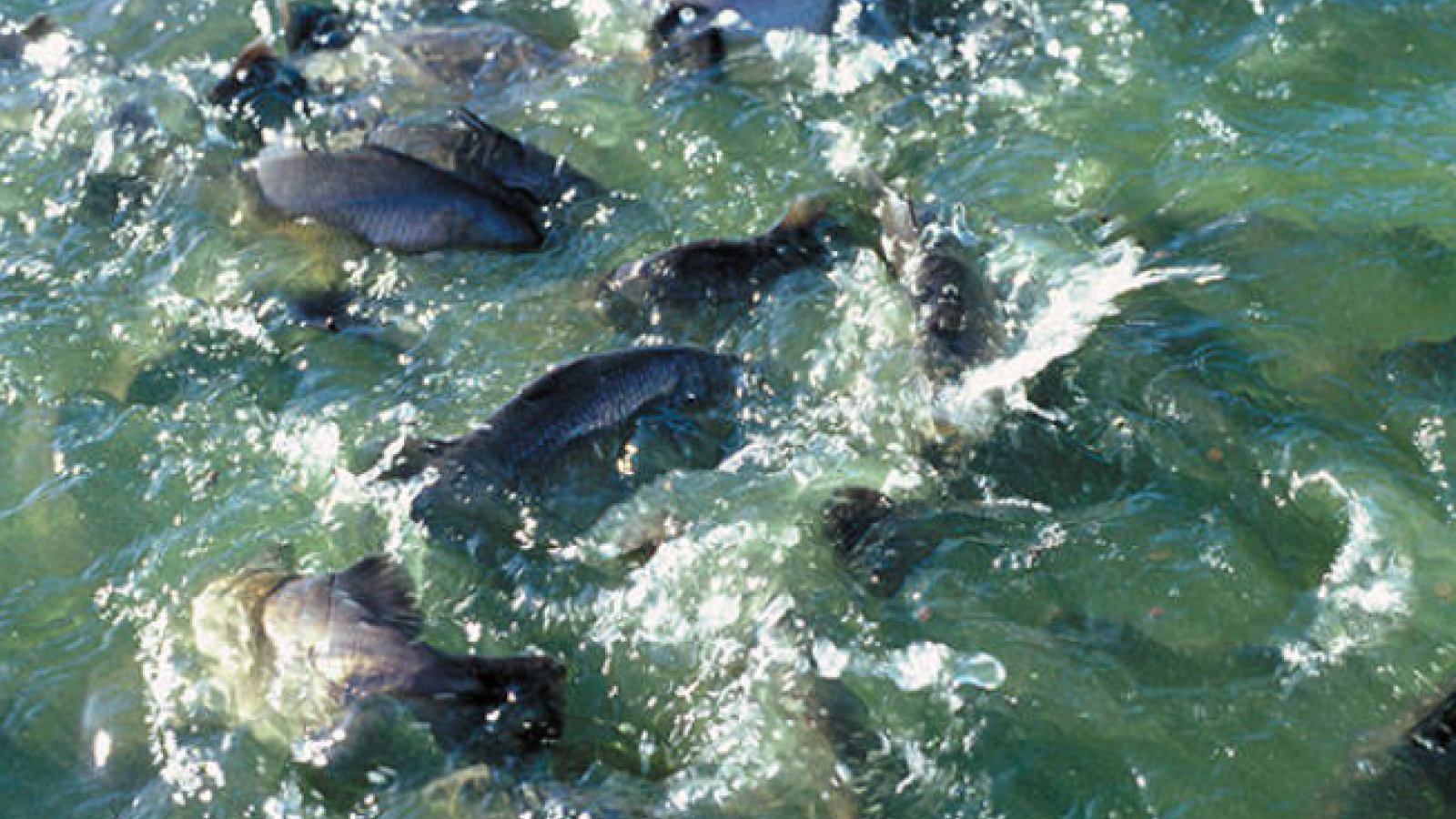 Will there always be fish to catch?
We can't continue catching fish the way we've always done if we want to ensure there will always be fish to catch. Many initiatives around the world are taking a radically different approach to fish production. We've highlighted three.
Indoor fishing
Nestled between the wheat fields near Webster City, Iowa, sits the converted pigsty that forms the heart of VeroBlue. Inside, thousands upon thousands of fish struggle against the artificial current. VeroBlue breeds barramundi, a hardy species that looks like salmon and tastes like red snapper. Because of their ability to flourish with little regard for living conditions barramundi make a nearly perfect species to breed.
Although the costs of running a landlocked fish farm are astronomical, the venture is considerably more profitable than keeping pigs used to be. A kilogram of pork cost the Nelson family an easy 4 kilograms of grain and 4000 liters of water. A kilogram of barramundi, in contrast, only costs them around one kilogram of grain and 50 liters of water. They fetch a better price, too.
More than the fish, the true heart of the operation is the assembly of high tech filtration devices. The local groundwater is filtered before reaching the fish, the water in which the fish live is filtered to keep it livable, and the wastewater is filtered in order to turn waste into fertilizer. These are all necessary, because without this level of resource efficiency, the entire business would crumble.
Read the inspiring story in the Food Inspiration Magazine Future of Fish.
Food Inspiration magazine
Trending articles