Star-awarded concept

Written by on Monday 3 August 2015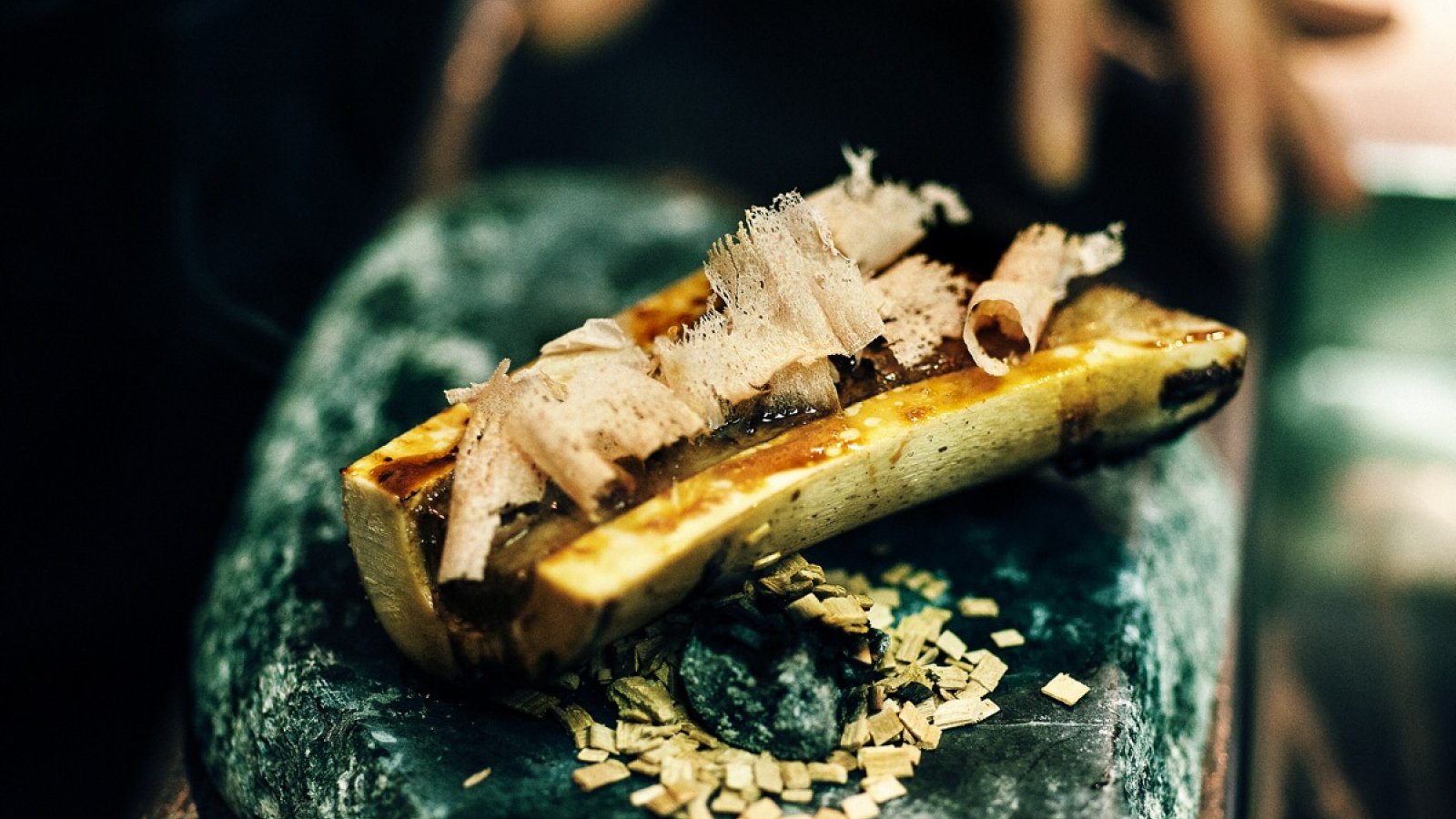 A gastronomic selection with influences from Japan, China, Thailand, and Vietnam
Dos Palillos is located in hotel Casa Camper Boutique hotel in Barcelona. The restaurant serves a gastronomic selection of authentic Asian dishes served in Spanish tapas style with influences from Japan, China, Thailand, and Vietnam. Raurich and head chef Takeshi Somekawa ‒ the man in the photo series ‒ have already been awarded for their fusion concept: Dos Palillos has been awarded one Michelin Star.
Torched, drizzled, topped
Life at elBulli shaped Raurich's way of thinking, understanding and doing. A passion for the kitchen and an unadulterated respect for raw materials are definitely evident in Dos Palillos' dishes. The kimchi de col i calamar ‒ kimchi of cabbage and squid ‒ and sashimi tibio de calamar ‒ sashimi of warm squid (as seen on the photos) are a great duo. The sashimi of warm squid was briefly torched and then drizzled in a lightly salted squid sauce, making the squid super tender. A hit of yuzu tops the dish off perfectly.
Prices vary between $60 - $77 (€55 - €70) per person and include three courses, dessert and coffee.

Want to read more about Dos Palillos?
Food Inspiration magazine
Trending articles