Third plate eating

Written by on Wednesday 17 June 2015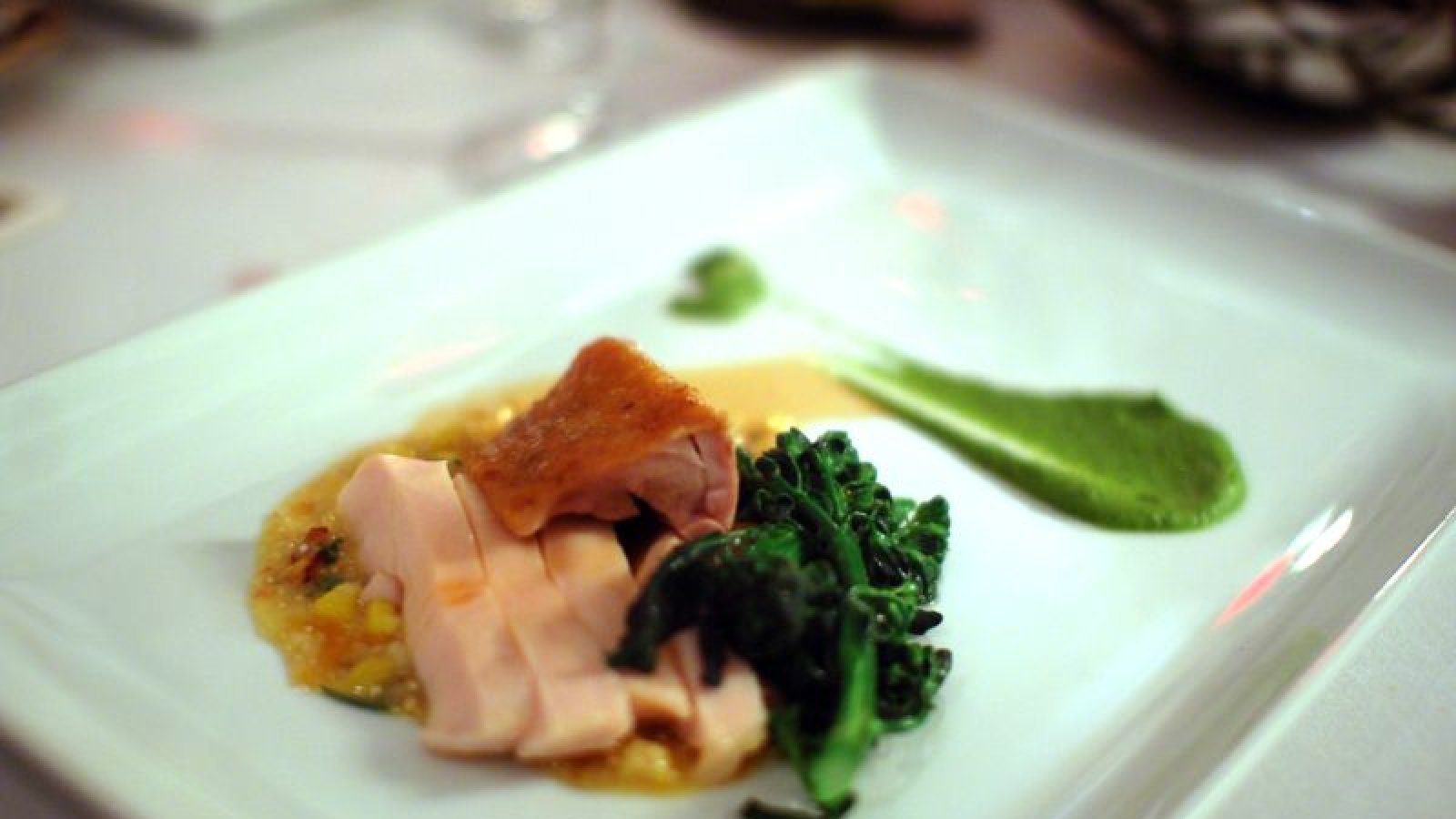 'I think all chefs who pursue great flavor have good ethics', says chef @DanBarber. Read about his philosophy.
Vegetables are becoming more and more important in restaurants. Chefs have their own gardens, harvest their own crops and serve them in their own restaurant. Dan Barber from three-star restaurant Blue Hill in New York is one of these chefs.
Vision on responsibility
Chef and farmer Dan Barber opened Blue Hill, a self-sufficient farm and three-star restaurant combined in 2004. His vision on self-sufficiency and responsibility for the environment has made Barber one of the most famous ambassadors of sustainable cooking and eating in America.
Grazing, planting and picking
Barber's dishes are seventy to eighty percent vegetables. The restaurant doesn't have set menus. Instead, guests are offered a choice of a 'grazed, planted or picked' menu, composed of products from the fields, meadows, greenhouses, forests and farms. Everything is decided by the season. For example: from December to March, parsnips are harvested and roasted and served like a T-bone steak.
Ecological balance
In 2014 Dan Barber published The Third Plate: Field Notes on the future of Food , in which he focuses on the future of the American kitchen. Barber claims we eat according to the 'first plate' principle, in which the meal is structured around a large piece of meat with few vegetables. The current farm-to-plate movement attempts the 'second plate', which replaces the meat with free-range animals and locally produced vegetables. This is better for the planet, but Barber thinks this is still harming the ecological balance of the world.
Holistic system
Eating according to the 'third plate', which is what Barber is campaigning for, consists of a holistic system in which vegetables, grains and animal products feed us and keep us healthy while we take care of the natural ecological balance of the world.
Do you want to know more about new consciousness?
Food Inspiration magazine
Trending articles