Vegetable philosophy

Written by Redactie on Saturday 25 April 2015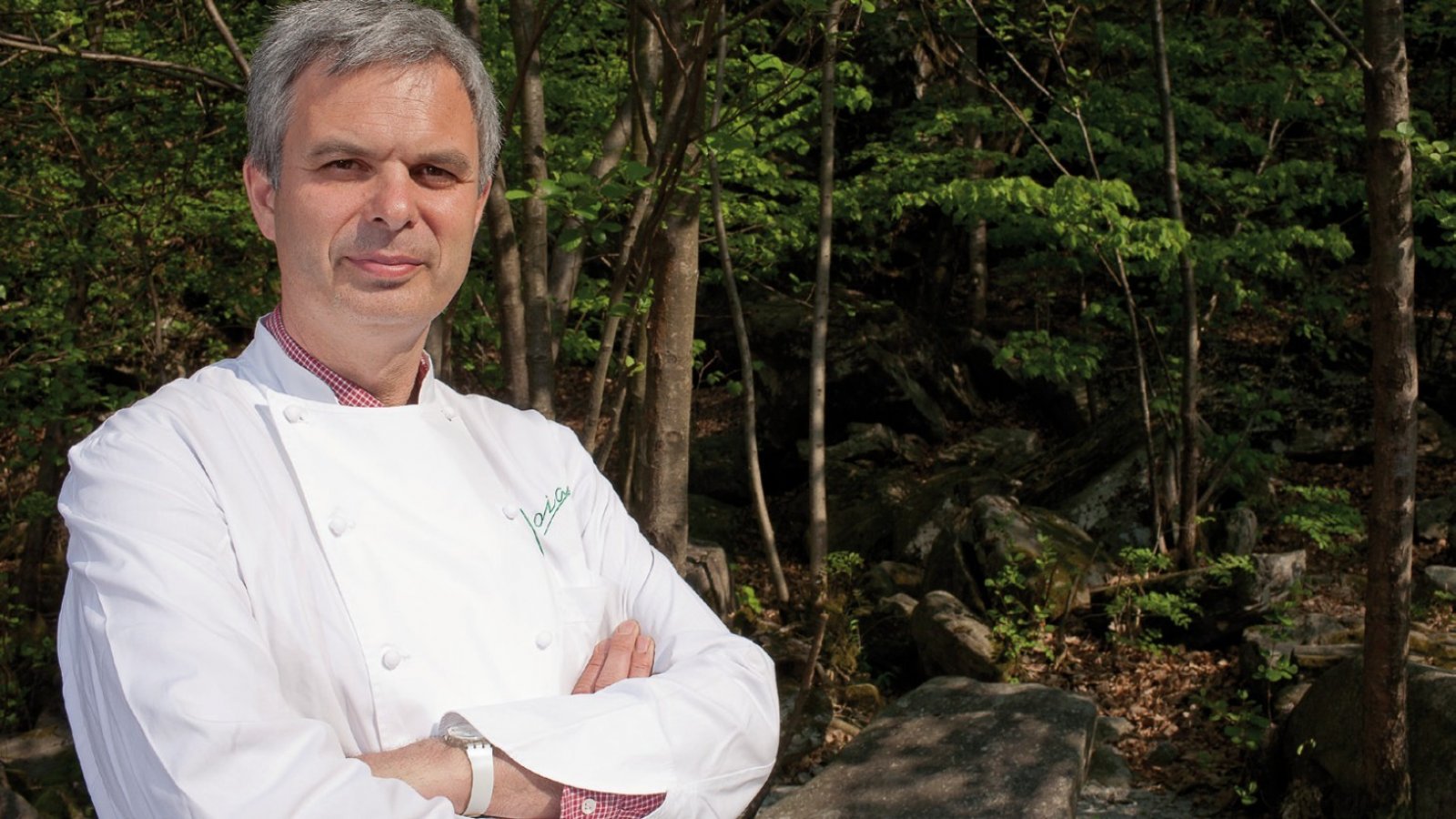 Fruit and vegetables have to be the heart of what we eat, according to the Italian top chef Pietro Leemann.
The role of vegetables becomes more leading in haute cuisine. Meat or fish is no longer a option in some of these restaurants. Italian chef Pietro Leemann was inspired by Eastern ways of thinking about food, and is firmly convinced that our body is a part of nature. He exclusively prepares vegetable based dishes in his Michelin star restaurant Joia in Milan.
Ayurveda based food
In the eighties, Leemann developed an interest in vegetarian cuisine and organic farming. Over the course of two years, the chef experimented with vegetarianism more and more and he started to feel that it was time for a change in his kitchen. In 1986 he left for China and Japan to learn more about Ayurveda and Eastern ways of thinking about food. What he learned there he applied to Joia.
Uncomplicated dishes
Leemann's menu is always a balance of sour, sweet, salt and spicy by using everything available in season. His dishes are made in such a way that changing a product is easy. No beets? Substitute artichoke or something else. The fun is in giving a product flavour without changing it too much. As long as you keep it simple, you keep it healthy. Overcomplicate things and they start to become unhealthy.
Top level vegetarian
In 1996 Leemann was awarded his first Michelin star for his completely vegetarian kitchen in restaurant Joia. It was the first star ever awarded for a European vegetarian restaurant. A vegetable menu at Joia will run you about 110 dollars. It seems like a lot for a vegetarian meal, but behind the scenes in the kitchen you have fourteen chefs working hard to make your meal perfect.
Do you want to read more about chefs that make vegetables the lead in their cooking?
recommendedForYou
Food Inspiration magazine
Trending articles