Vegetable creations

Written by Redactie on Thursday 23 April 2015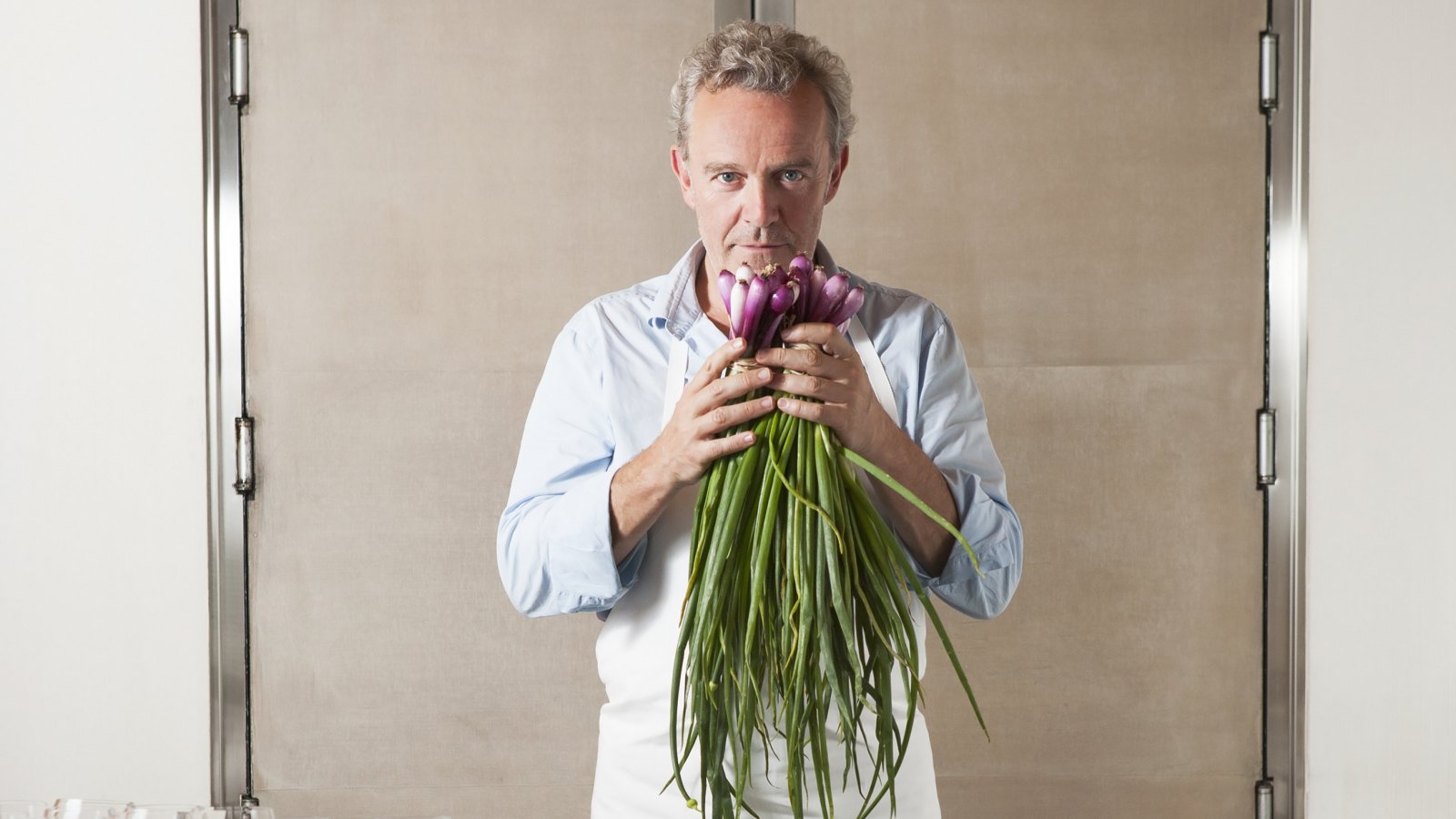 'The hand which cooks vegetables is an artistic hand, much more than with animal tissue', says three star chef Alain Passard.
In fine dining vegetables are playing a big role nowadays. Chefs harvest their own greens from their gardens and supply the restaurant with other ingredients by farming. The culinary world was shocked when three star chef Alain Passard of Paris based L'Arpège left his beloved meat behind and put vegetables in charge of his kitchen in 2000. Nowadays, L'Arpège is known as one of the world's best vegetable restaurants.
Culinary experience
When Alain Passard opened L'Arpège in the heart of Paris in 1986, it took him less than a decade to achieve the highest peak: three Michelin stars. These stars are in no small part due to his meat and fish dishes. However, at a time where vegetables served as decoration for most people, Passard had already chosen vegetable based cuisine fifteen years ago. By his own admission, he has lost his more carnivorous patrons. However, the stars remain and a new following has emerged: women, and those looking for a new culinary experience.
Vegetable attraction
It was an almost magnetic attraction that made Passard switch to vegetables: in an interview with Dutch magazine Vrij Nederland the French chef said: 'My creative orientation has gravitated to what my grandmother did as a seamstress, working with colours, and my grandfather, who was a sculptor. The animal products suddenly seemed so lacking. There was no yellow, no red, no white in the animal kitchen, and I wanted those on my plates.' Meat and fish are still around on L'Arpège's menu, but only as support for vegetables.
Kitchen gardens
Spread out over the different regions of France, the vegetable chef has three personal gardens totalling ten acres. Here he grows vegetables, fruit and herbs in accordance with strict biodynamic principles. Every day they deliver directly to the restaurant. Everything is harvested by hand or by horse, so as to not disturb the soil too much. The production just slightly exceeds Passard's own needs, and the excess is sold to a few of his close friends. Passard's gardens have sixty to seventy different kind of tomatoes alone.
Vegetable creativity
Passard's gardens have kindled his creativity and have taught him to cook in-season. That creativity doesn't just show in L'Arpège, but also in his books, such as The Art of Cooking with Vegetables. 'The hand which cooks vegetables is an artistic hand, much more than with animal tissue', says Passard in an interview with Blouin.
Do you want to read more about chefs that include vegetables as a base in their cooking?
Photo: Pauline Le Goff
Food Inspiration magazine
Trending articles