Third plate eating

Written by Redactie on Sunday 19 April 2015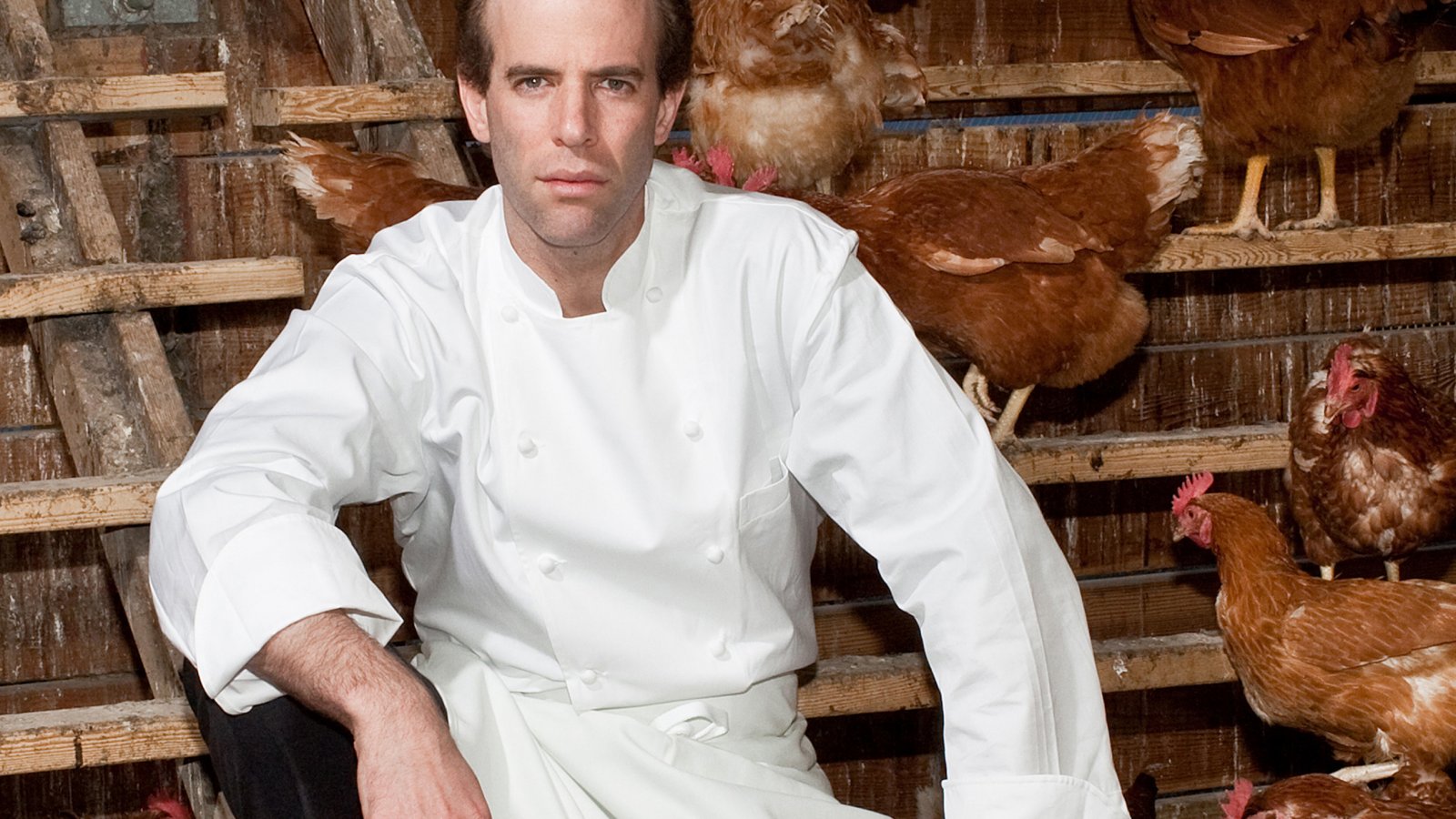 Chef @DanBarber thinks we need to eat according the third plate principal, so we don't hurt the ecological balance of the planet.
Vegetables are becoming more and more important in Michelin star restaurants. Chefs have their own garden, yield their own crops and serve them in their restaurant. More often, guests choose the vegetarian menu over meat or fish. We made a list of chefs that are already anticipating on this trend. Dan Barber from three Michelin star restaurant Blue Hill at Stone Barns in New York is one of them.
Ambassador of sustainable cooking
In 2004 chef and farmer Dan Barber opened Blue Hill at Stone Barns, thirty miles north of New York. Stone Barns is a self-sufficient farm, ranch and three star restaurant in one. His vision on self-sufficiency and environmental responsibility has made Barber one of the most well-known ambassadors of sustainable cooking and eating in America.
Grazing, rooting, pecking
Barber's dishes are seventy to eighty percent vegetables. Fixed menus aren't around at Blue Hill at Stone Barns. Instead, people get the choice of the 'grazing, rooting, pecking tasting-menu', composed from whatever products that the fields, meadows, greenhouses, forests and Barber's own Blue Hill Farm have to offer at the time. For instance, from December to March, parsnips are harvested and roasted and served like they're a T-bone steak.
Ecological balance
In 2014 Dan Barber published The Third Plate: Field Notes on the future of Food. In it, he focuses on the future of the American kitchen. According to Barber, we eat according to the 'first plate' principle, in which the meal is built around a large piece of meat and not a lot of vegetables.
The current farm-to-table movement highlights the 'second plate', which replaces the meat with free range animals and locally sourced vegetables. Better for the planet, but according to Barber, this isn't good enough and is still damaging the ecological balance of the planet. His vision on 'third plate' eating involves an integrated system of vegetable, grain and livestock products that keep us, and the soil, healthy.

Do you want to read more about chefs that are using vegetables in haute cuisine?
Food Inspiration magazine
Trending articles