Sensational plants

Written by on Saturday 18 April 2015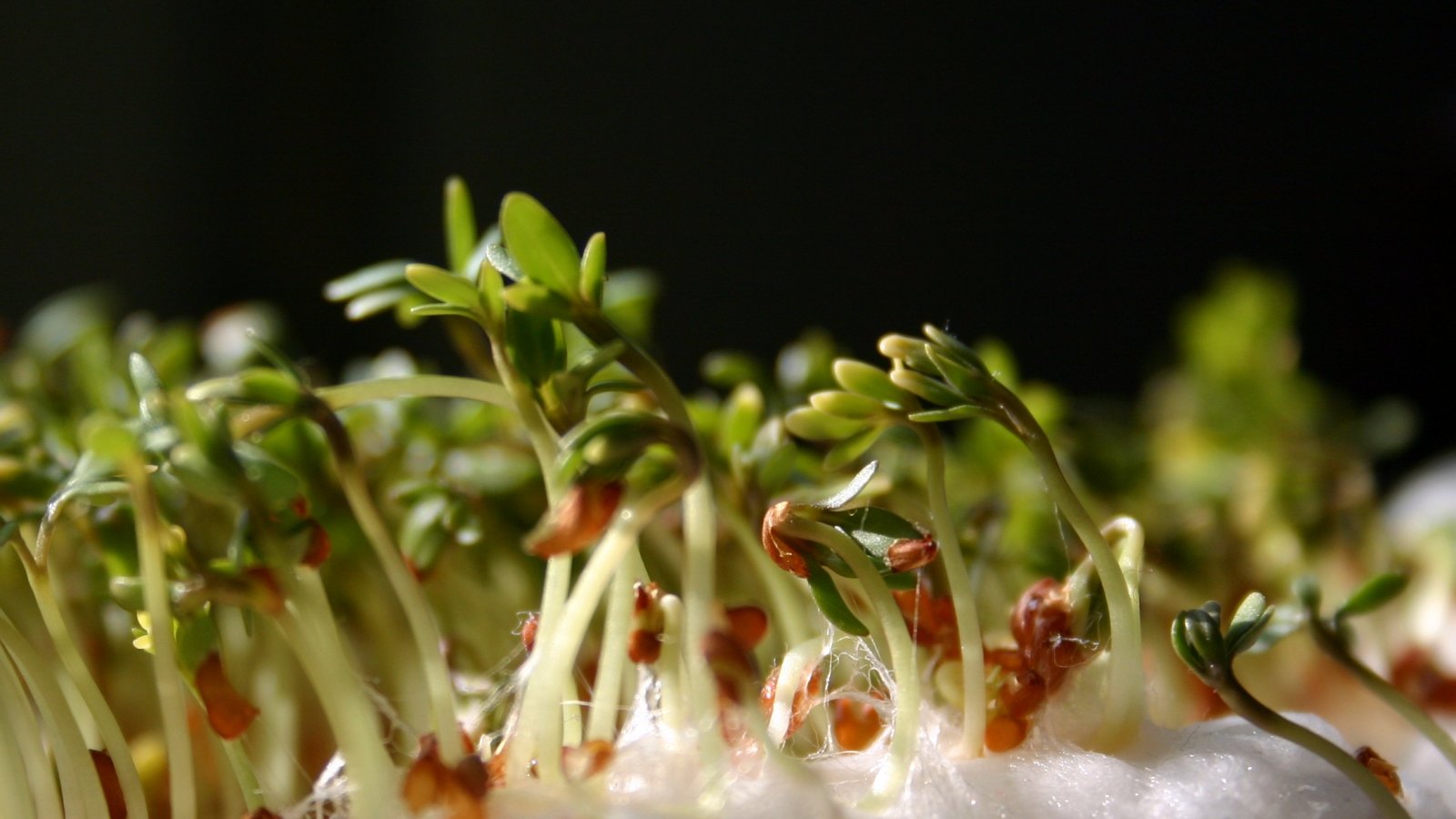 Have you ever tried a plant that tasted like an oyster? Or a plant that gives an electric sensation in your mouth? Now you can!
In cooperation with Koppert Cress - a company that specializes in living cress, cut microgreens and specialties - we are giving away 100 tasting packages. The package contains four special plants, each offering their own unique taste sensation.
Which plants will you be tasting?
Oyster Leaves
Oyster Leaves lend a fresh, oceanic flavor to salads, soups, and roasted vegetables. Their iridescence adds a beautiful aesthetic while their size and thickness are ideal for hors d'ouevres and amuse-bouches. A perfect ingredient for chefs looking to incorporate a seafood flavor profile into vegetarian, vegan or kosher dishes.
Apple Blossoms
Apple Blossoms are a remarkable ingredient: outstandingly beautiful, elegant and flavorful. They complement tropical fruit desserts, fresh cocktails, and summer salads. Unlike other flowers, Apple Blossoms can even be used for plating hot dishes. Their slight acidity offsets rich ingredients such as scallops, meat, and seafood.
Majii Leaves
Oval-shaped leaves of a special succulent that originates from Africa. The leaves naturally store water for dry periods. This explains the name, which means 'water' in Swahili. Combine them with langoustine and green grapes, or with sour ingredients such as rhubarb. For the best taste combination, balance the Majii Leaves with sweet ingredients.
Sechuan Buttons
The taste is for some people 'electric'. It reminds them of when they were kids putting 9v batteries on their tongue for fun. The Sechuan Button sensation starts with a champagne-like tingling on the top of your tongue. After that it will move through your mouth with a kind of 'PopRocks' feeling. In short: you hate it or you love it, but you will remember it with a smile. An advice for the first time tasters: be careful and taste a small pinch at a time. With the Sechuan Buttons, Koppert Cress won the Innovation Award of the StarChefs Congress 2008 in New York City.
Koppert Cress
Koppert Cress is a company that specializes in living cress, cut microgreens and specialties that each has their own, surprising taste sensation. Every year they add at least one new product to their collection. 'We come up with the best flavours by looking at the nature and culture of different countries,' director Rob Baan says. These flavours are then used – in seed form – by leading restaurants around the world. Koppert Cress B.V. was established in the Netherlands on July 1, 2002 after being purchased by Rob Baan. In 1993 and 2001 the company received the prestigious AGF Innovation Award. This biannual award was the perfect stimulant to spark further developments. Koppert Cress has since grown to be one of the leading horticultural businesses in the world. In October 2006, it launched its first franchise in the United States. The 30,000 square foot greenhouse is located on Long Island, New York, a strategic location that guarantees fresh supply across the United States. To maintain accurate market prices, major investments in automation and modernization took place over the years.
Do you want to read more about the use of plants and vegetables in cooking?
Photo: Till Westermayer
Food Inspiration magazine
Trending articles