Foodie walhalla

Written by Redactie on Saturday 28 March 2015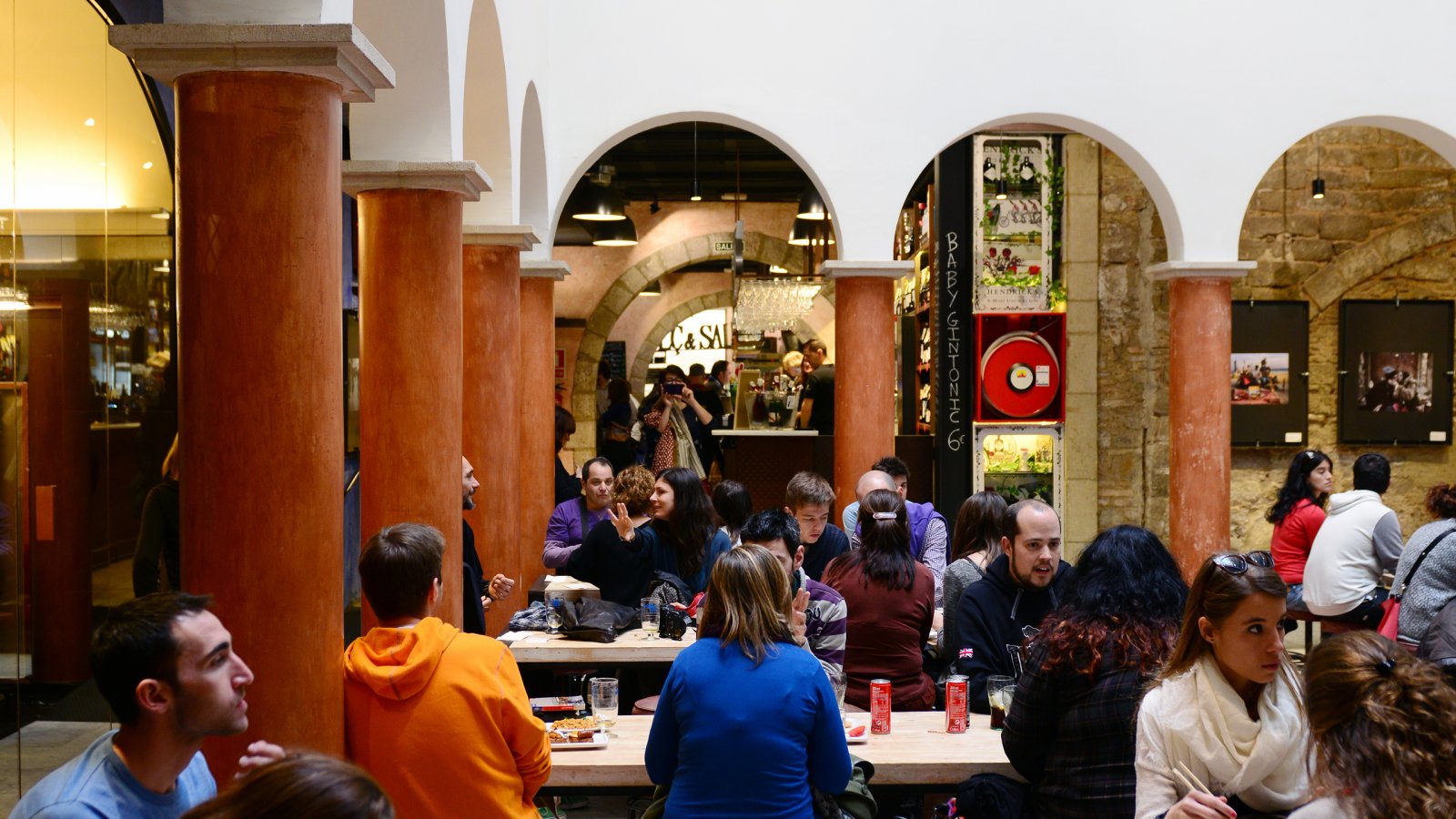 The walhalla for every foodie in Barcelona is definitely Mercat Princesa.
Barcelona is a food lover's paradise. It seems that this vibrant city just breathes food from all corners, streets, inhabitants and visitors. Wherever you look, there are always people eating, drinking and living the good life. No matter how hectic modern life is becoming, here time is made available to enjoy good food and each other's company.
Marketplace for foodies
Walhalla, Mecca, whatever you want to call it, if you are a foodie Mercat Princesa is where you want to end up. Counter after counter of Catalonian and Basque dishes and delicacies make this one of our favorite food destinations in Barcelona. In total there are 16 gastronomic outlets packed into this free flow marketplace that is swamped by hungry visitors. Everybody can collect their own meal from various outlets and enjoy their selection at tables lined in the middle of it all. This unique location also offers a store selling fashion and food-oriented gifts and an exhibition of monthly changing works from national and international photo journalists.
Want to see more places to visit when you are in Barcelona?
Food Inspiration magazine
Trending articles