Modern man + pantry = Mantry

Written by on Sunday 15 February 2015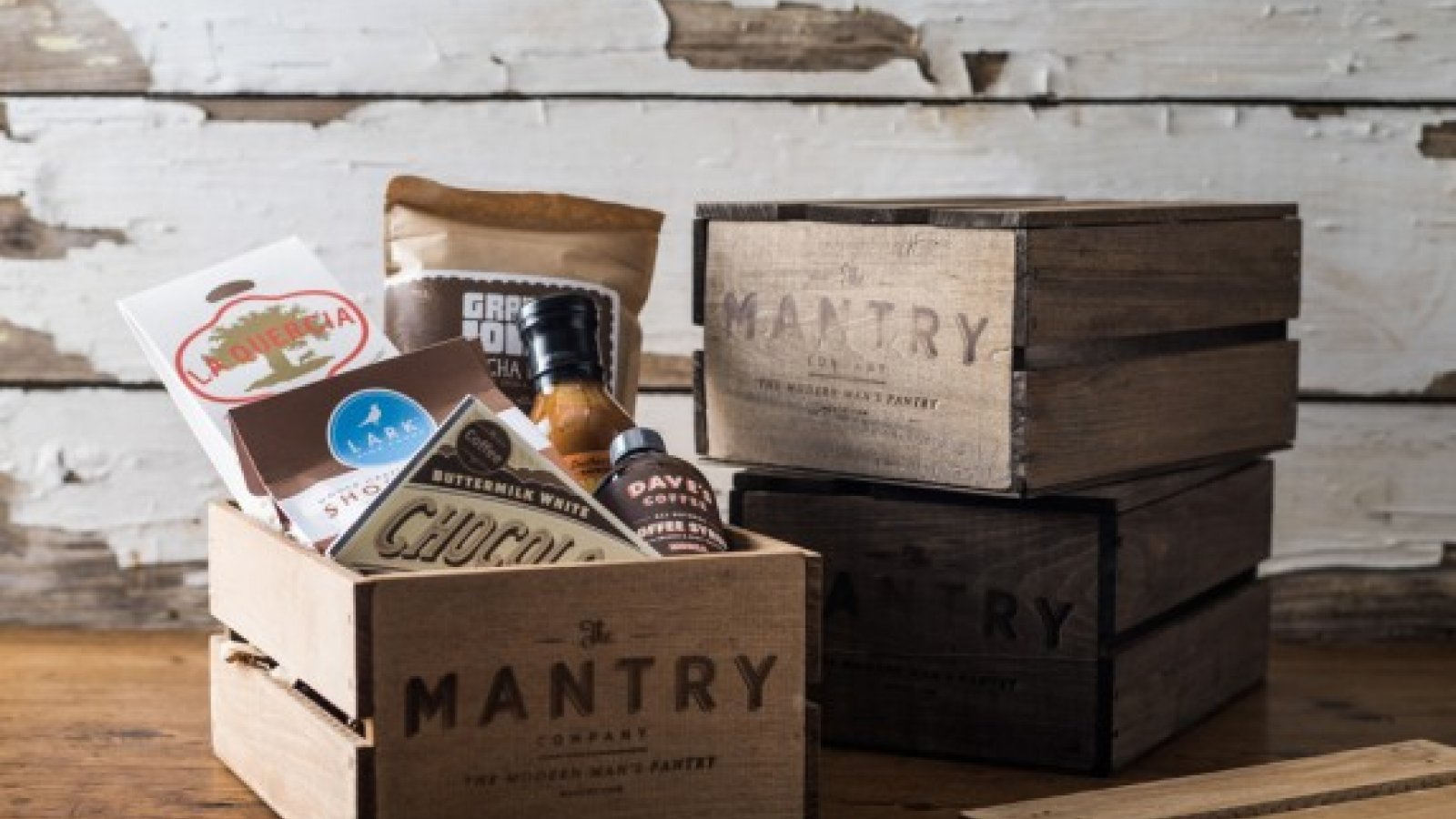 This must be the coolest food-of-the-month-club there is
Mantry is a club that helps men discover the best American artisan food there is. It does not only provide these ingredients, it also tells men what to do with it. This is the perfect valentines gift for any food loving boyfriend/hubby!
Salty dogs and Mountain men
Subscribing to Mantry means that you will monthly receive a wooden crate (also handmade in America) filled with at least six full size premium foods from around America. For $75 per month, you'll receive the crate, items, recipes and a story to tell. These food and beverage items are not something you'll find at your grocery store. These foods are sourced and crafted into the perfect original theme. Some examples of those themes: Salty dog (the best products inspired by the sea), Campfire Cookout (American products that best fit for the great outdoors, or your backyard) and Mountain Man (six staples inspired by our forefathers).
The best there is
What kind of products can you expect and is this all worth it? Well if BBQ sauce from the backwoods of Alabama, of award winning bison jerky from Montana does not convince you, maybe hand harvested birch syrup from Alaska or hotcake mix from Nebraska does.
The artisan partners quite differ from each other (as can be seen by the products). Some of them are small upstarts, some are award-winning restaurant chefs. But each of them pours their heart and soul into their craft. That is why Mantry believes in their artisan partners and the extremely high quality of their products: they're all crafted with love.
Mantry currently only ships within the USA, but they are expanding their network and will be shipping to more countries soon.

Food Inspiration magazine
Trending articles