Naše Maso

Written by on Sunday 8 February 2015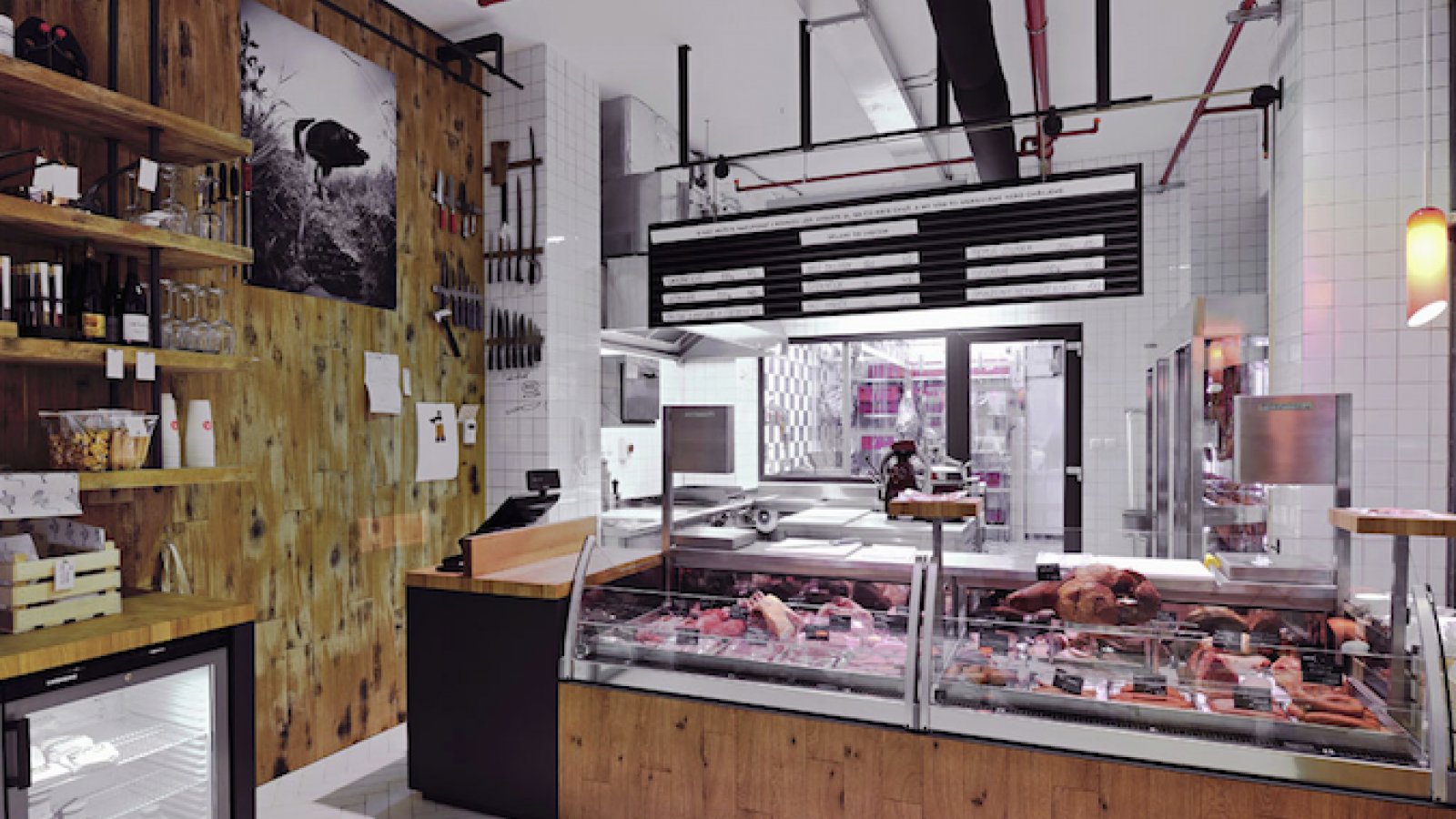 For the best Czech meat you definitely have to go to Nase Maso in Prague, a butcher-meets-bistro-meets-deli
Naše Maso is a Czech butcher-meets-bistro-meets-deli in the old centre of Prague founded by František Kšána Jr. Naše Maso literally means 'Our Meat' and this is exactly what they are exceptionally good at.
Generation of butchers
František Kšána Jr got all his knowledge from his father, who also used to be a butcher. At the age of thirteen, František already helped his father at the butcher shop and since then the love for butchery never stopped. After a couple of years working with his father, František started a business Naše Maso for himself, two years ago. They only buy meat from small local farmers around, who take really good care of their animals and their environment. Naše Maso uses all parts of the cow, but the pork's meat is also used to it's fullest. This way they focus on no waste, but with a lot of knowledge about all the meat parts and this results in high quality products.
Cool collaborations
To open his innovative butchery shop, Kšána worked together with Ambiente Restaurant group (a collection of great restaurants worldwide). Graphic Studio Najbrt is responsible for the style of the interior, that's filled with illustrations. The mini-shop has custom made lighting in the shape of sausages, to be a little playful.
Super fresh
At the butcher shop all the meat is directly and fresh delivered, labelled and processed. For a quick buy you can visit the shop just a couple of metres away, where fresh meat and sausages are packaged daily. Direct from the butchery to the shop.
Online and offline
Naše Maso recently opened an online shop and a stand with freshly packaged meat at just a small distance from the shop. But still customer's favourite is the bistro, where clients can sit at a table and order fresh hamburgers, steak tartar or warm sausages and sip from Czech beer.
Images: Naše Maso

Food Inspiration magazine
Trending articles