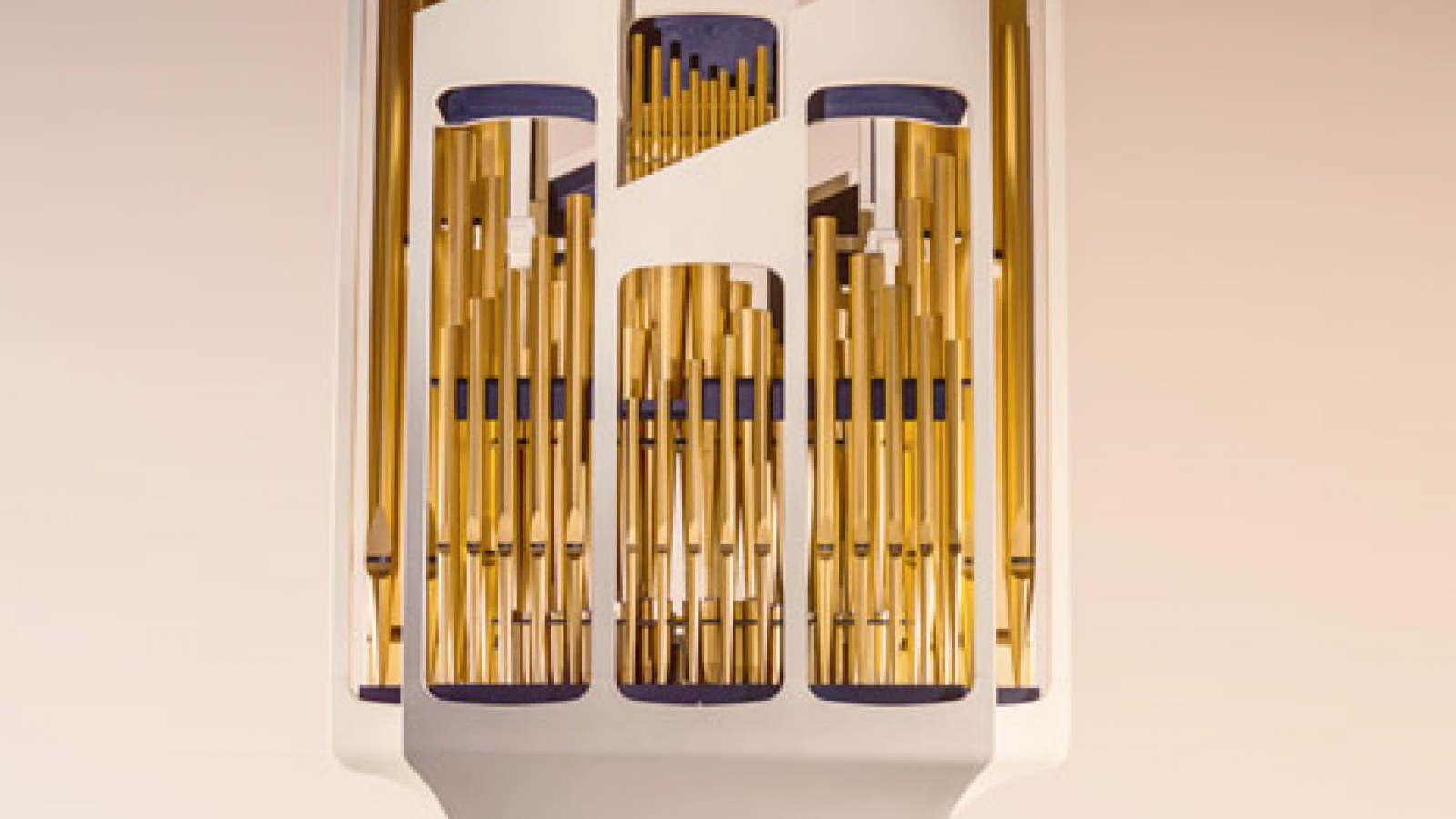 The Flavour Conductor
---
Written by
on Friday 6 February 2015
1 min
---
Bompass and Parr create a multi-sensory experience for Johnnie Walker Blue Label
Combining the latest neuroscientific research with classical organ building, Bompass and Parr worked together with Johnnie Walker Blue Label to make sure you have an unique and multisensory experience, with which you will reinvent whisky.
Multi-sensory experience
Bompass and Parr curated a team of artists, designers, organ specialists, composers and specialists of theatrical productions to produce a one of a kind music installation: The Flavour Conductor. This installation is made out of an old church organ, in combination with a custom-made musical composition with visual effects. This unique combination changes the perception of tasting the whisky in a multi-sensory theatre performance, by using auditory, visual, aromatic and haptic signals. The sounds of the organ are matched according to extensive sensory research.
The perception of taste
Both visuals and sounds are corresponding in a way scientifically proven to influence the perception of taste. When the visuals and sounds change, the taste of the whisky evolves through six essential flavour characteristics. This way the project helps whisky drinkers –new and old- to redefine their appreciation of the complex flavours Johnnie Walker Blue Label has.
The Flavour Conductor is touring right now with this groundbreaking approach of tasting whisky through Madrid, Berlin, Toronto, Johannesburg, Lagos and Malaysia.
Photos by Rob Lawson