Coffee brewers

Written by Redactie on Sunday 11 January 2015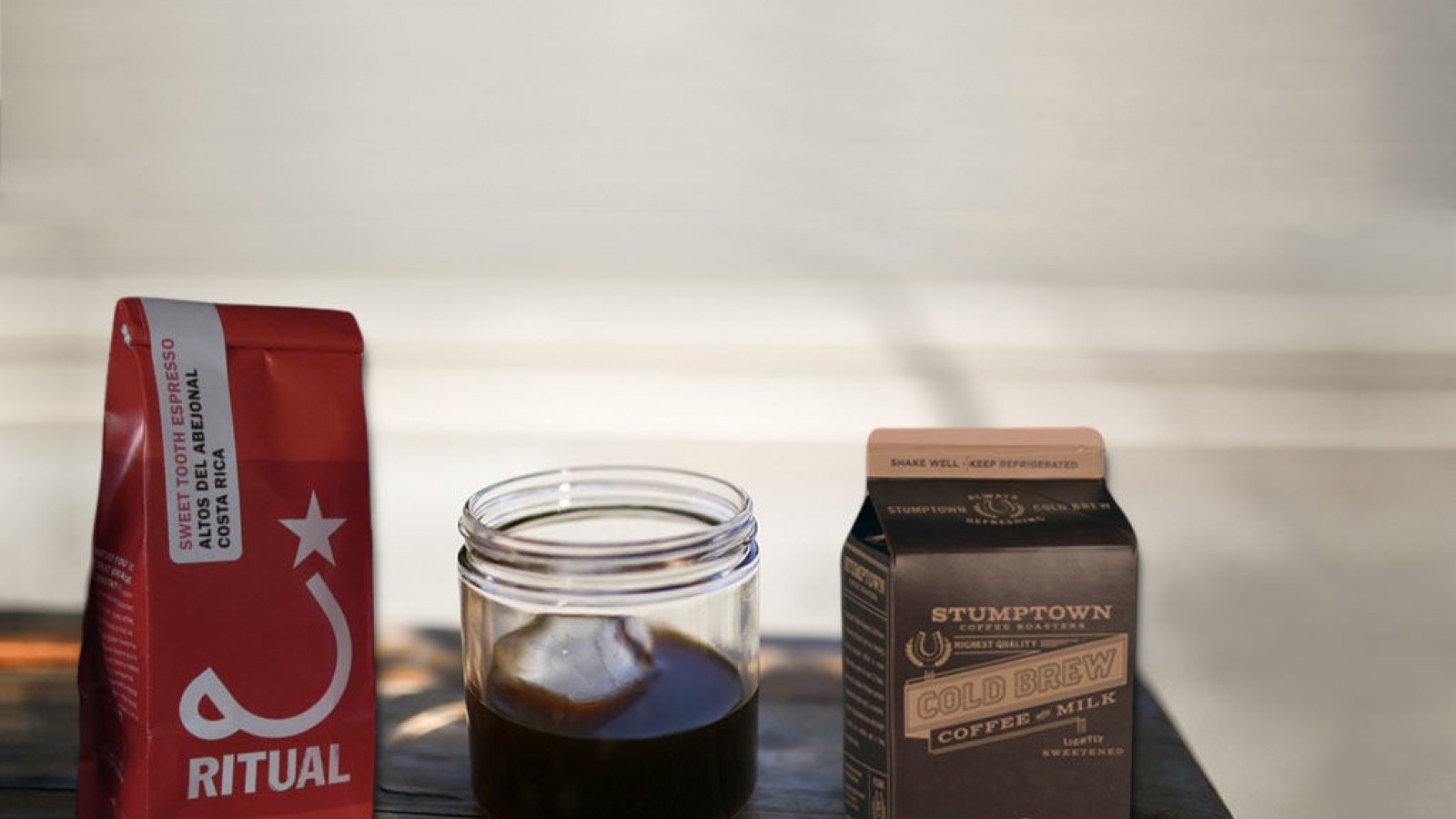 Third wave coffee; better quality, nicer roastings making purer coffees, the highlight of which is cold brew coffee.
The farm-to-table philosophy, which originated in San Francisco, has played a large role in the inception of third wave coffee, coffee that focuses on craftsmanship by using new methods and emphasizing the relationship between farmer and roaster. The direct consequences: better quality coffee, nicer roastings making purer coffees, the highlight of which is cold brew coffee.
Coffee farmer and coffee roaster
California's rich agricultural lands and high quality products have paved the way for the farm-to-table trend before the rest of America thought it was cool. Local coffee roasters are embracing this philosophy.
This way of entrepreneurship is a result of post-war mass production. A culinary revolution was required and that is exactly what Alice Waters started when she opened restaurant Chez Panisse in Berkeley in 1971. Here they cooked and still cook with fresh, local and seasonal products. Famous chefs, restaurant owners, winemakers, authors, media and other foodies have been greatly influenced by this philosophy. Its effects are noticeable in the entire Bay Area and far beyond.

Ritual Coffee Roasters opened in 2005, is a fantastic example of this trend. They are all about mastering every stage of the coffee production. They improve the planting, harvesting, and processing of beans as well as strengthen relations between farmers and roasters. They do all this in an attempt to make the perfect cup of coffee.
Home made coffee
The experienced entrepreneurs of Ritual Coffee Roasters are inspiring a new generation of coffee entrepreneurs in San Francisco. Front could very well be the next big thing that everyone will look up to in the future. This relative newcomer has it all beautiful space, a captivating story and, most importantly, sensational coffee.
Every morning Front's garage door rolls up to reveal the entire space. It used to be an industrial loading dock, but now it has been transformed into a micro roaster offering cold brew, homemade almond milk and affogato.

Along with roaster Ian McCarthy, Randall Stowell and Jeff Linnell started their own microbrewery here. McCarthy's first roasting experience started in a small Chicago apartment, courtesy of a manually operated popcorn popper. He thinks these small DIY home roasters are ahead of the competition because they can guarantee freshness.

As soon as coffee beans are roasted, it is only a matter of days before they start to lose flavour. These DIY roasters usually roast small amounts once or twice a week to avoid the beans going stale. McCarthy applies this philosophy to Front by roasting small, two kilogram batches at a time.
The coffee beans are packaged in test tubes. Not really a new thing, every roaster uses test tubes for testing. Front just decided it would be a fun idea to package their coffee per serving, so customers can go home and make the perfect brew, without having to weigh it first.
Cold brew coffee
Cold brew offers a new flavour sensation with fresher nuance, something impossible to achieve with other techniques. Food Inspiration visited the 'coolest coffee brand in the world': Stumptown in Portland, Oregon.

Stumptown is pioneering cold brew coffee and they told us the demand for cold brew has exploded over the last year. Director Diana Alysworth says: 'Since the second quarter of this year the demand has risen enormously. Frapuccino is on the shelves everywhere. We hope to put cold brew next to it as premium alternative.'
Roasting with direction
Brewing coffee at Stumptown can take up to twelve or even sixteen hours, after which it is filtered. Nowhere in the process is it heated. Stumptown is wary of mechanisation. All coffees are weighed by hand; the roasting is not automated and is instead directed by several master roasters.
Coffee on tap
The Stumptown coffeebar next to the Ace hotel in Portland serves cold coffee on tap. They have three variants: original, single estate, and nitro. The single estate is from Guatemala. The nitro is a cold coffee made with nitrogen, resulting in an almost Guinness-like consistency. They are experimenting with CO2 taps, but so far it has not resulted in a winning combination.

Stubbies
Brown bottles with a stubbed neck called stubbies and retro typography have become the iconic attractors of cold brew coffee. Stumptown is the market leader in the new category of cold brew. The demand has exploded with the introduction of a milk carton packaging containing cold brew coffee with milk and sugar. They have also made a fantastic wintry variant using cinnamon.
Read the article in the magazine.
Food Inspiration magazine
Trending articles