Shaped like a star

Written by Redactie on Thursday 6 November 2014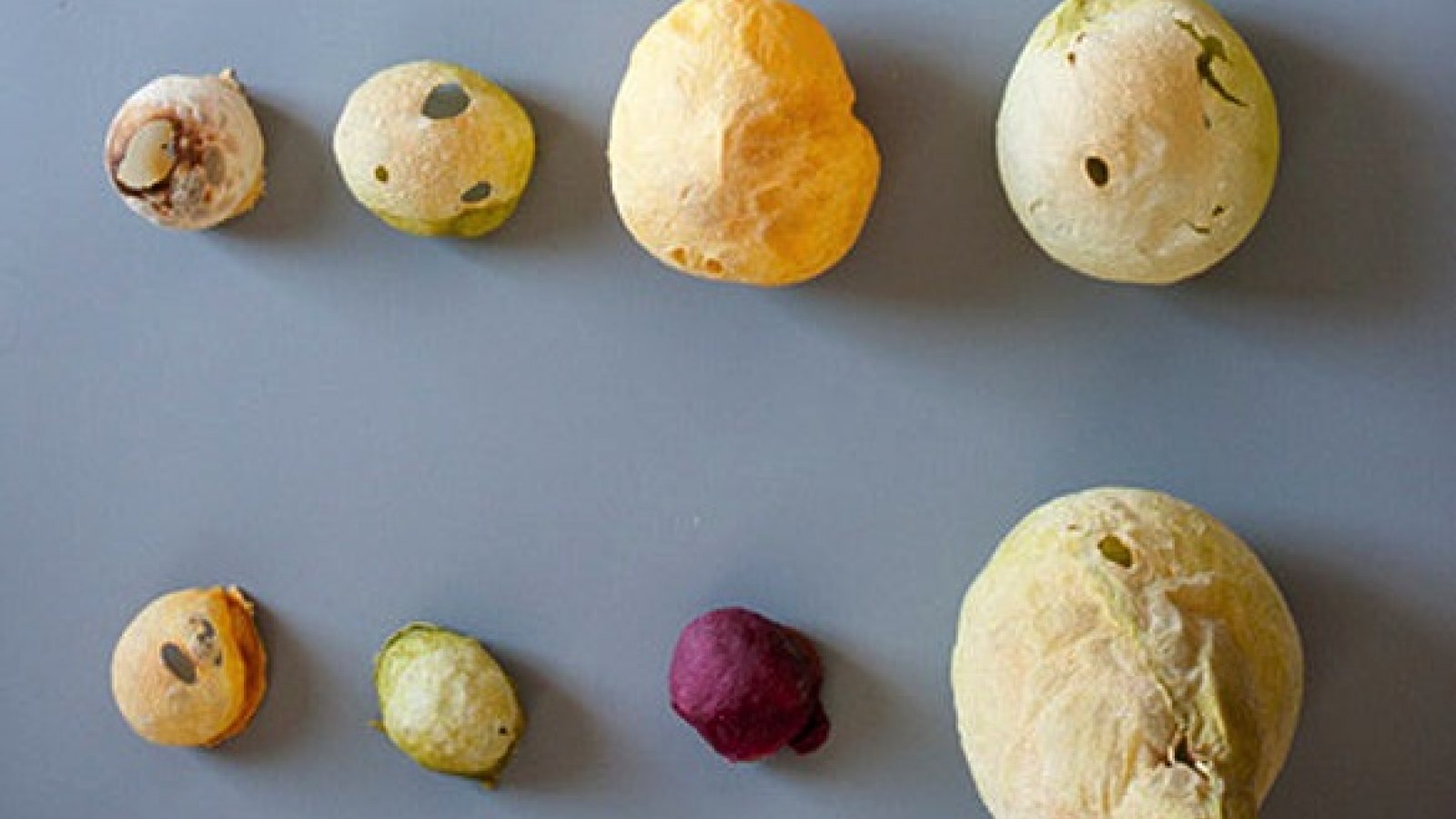 Food designer Omer Polak about how we lose sight of the origins of ingredients. Think about what exactly you put in your mouth!
'My nephews will only eat fish if it's shaped like a star', says food designer Omer Polak from Jerusalem. 'If the fish would lie on their plate in its original form, they would not eat it.'

'We eat our vitamins out of capsules but we expect the earth to offer us with a fresh bunch of carrots. We love convenience food and products wrapped in pretty packaging but we also want food in its natural form. Food has become a pop culture. Just look at Instagram where you can become a celebrity for the pictures of food you've shared.'
Tradition
With his latest project Blow Dough, Polak returns to the tradition of eating. Blow Dough is based on the traditional (pita) bread which is still kneaded and baked on small carts on the streets in the Middle East.
Production process
'Bread is characteristic of the Middle East, but sometimes we lose sight of that. I spent months looking for a good recipe to make the dough as pliable as possible and finally found the secret in a book from my great-great-grandmother. Bread is made here in Jerusalem and sold in little carts on the street but with Blow Dough I have transferred traditional bread from the cart to the field of industrial design. By blowing up the dough and colouring it before I bake it, I create another, unrecognizable shape. And this is exactly what's happening to our food right now: what is on our plate often bears no resemblance to the ingredient that enabled the production process to begin with. I want people to think again about what exactly they put in their mouth.'
Read here the Foodtopia issue.
Food Inspiration magazine
Trending articles