Healthier London

Written by Redactie on Tuesday 30 September 2014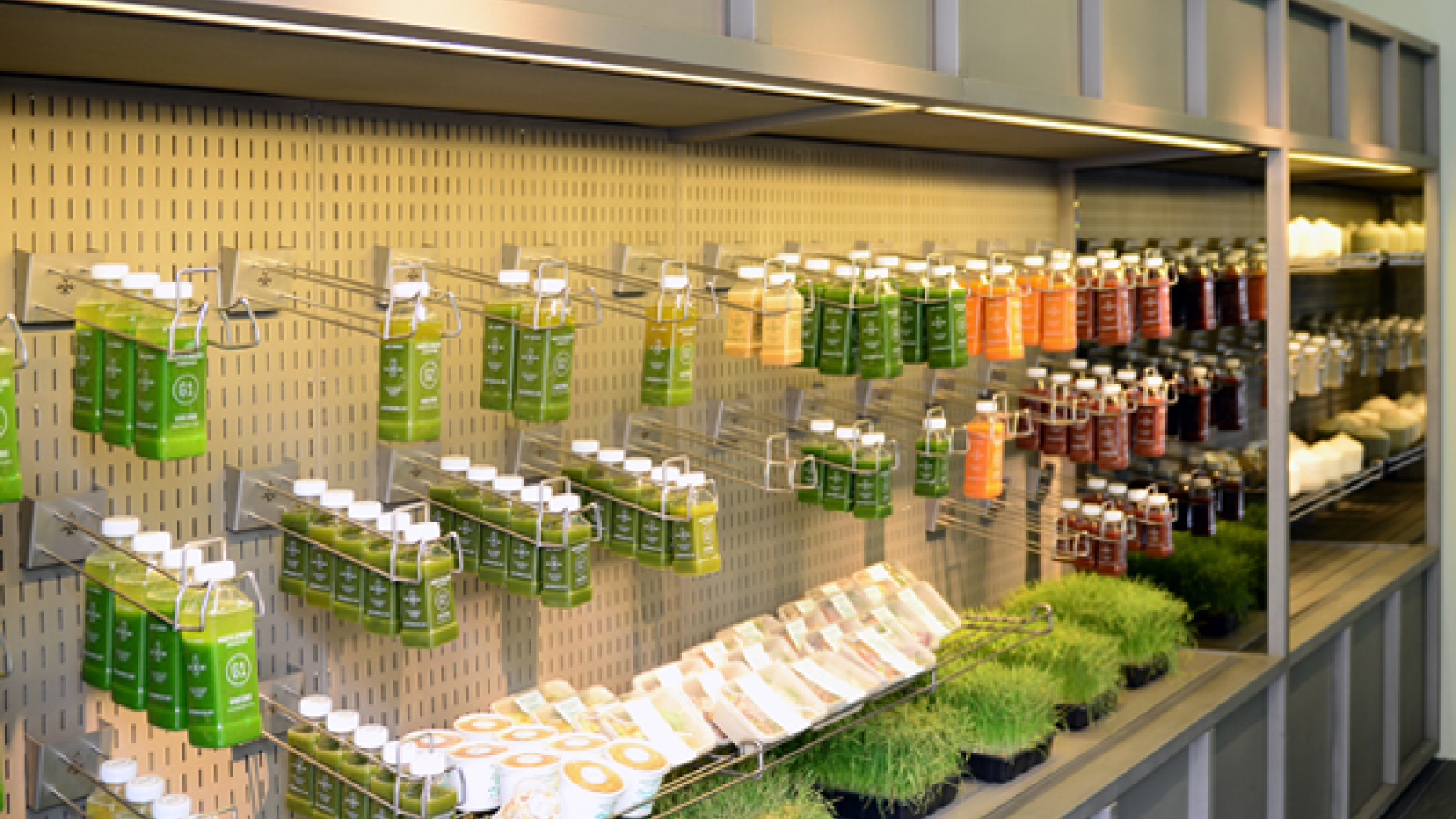 A healthier 'llife on the go'? It is possible now @rootsandbulbs!
The owners of Roots and Bulbs started the development of their concept in 2012 and opened their first store in 2014. They are clearly on a mission to make the ''life on the go'' offer in London healthier with juices and smoothies and the offering of a small food selection. A clear sign of current times in which consumers take matters into their own hands, where they have access to knowledge to change production and their lifestyle.
Organic vegetables
The juices are made from organic vegetables and have naturally low fructose content whilst adding almondmilk offers a little protein, which helps stabalize blood glucose levels. We can learn a lot here and hope they will become successful.
Get our Cityguide London XXL for more venues and inspiration!
Food Inspiration magazine
Trending articles