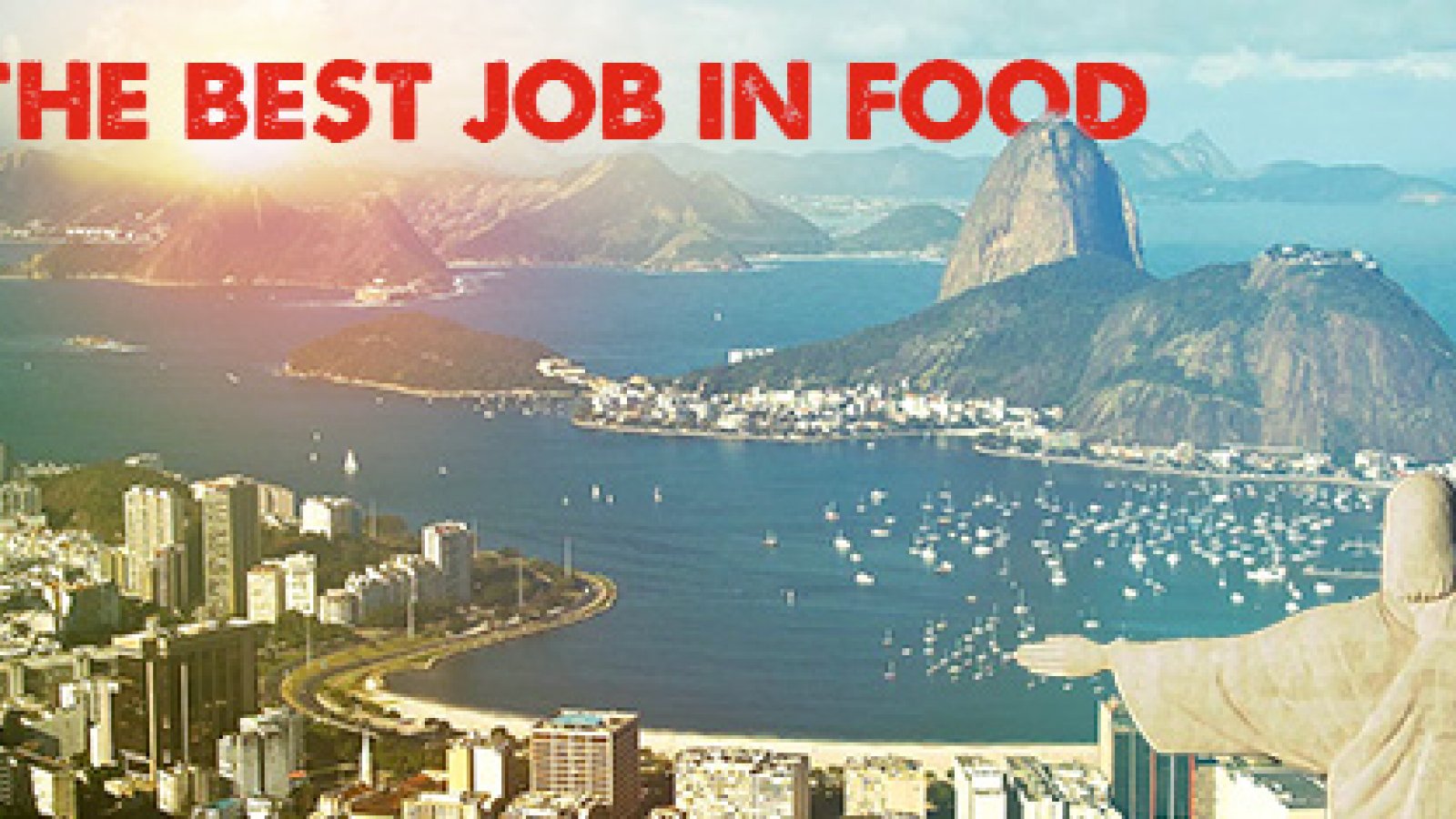 Trend scout Rio
---
Written by Redactie on Monday 31 March 2014
---
Food Inspiration is hiring! Are you the trend scout who will visit Rio de Janeiro this summer? Apply here:
WANTED: SCOUT FOR TREND TRIP TO LATIN AMERICA
Due to being extremely busy, Shoot My Food, trend company and publisher of the digital magazine Food Inspiration, is looking for someone to explore Rio de Janeiro in preparation for the next trend trip for food professionals. Activities will include assessing innovative restaurants, hotels and clubs.
Period: August 2014
Length: 7 days
Compensation: flights, hotel, trying-out executive rooms & suites, restaurant visits, gastronomic & street food, local transport.
Extra: 500 euros honorarium for any additional costs.
Requirements: affinity with food, drink, hospitality and travel.
Do you fit this profile?
Apply here for the position of scout.
How?
Your application should be a visualisation of your motivation for the best job in food. Why are you the candidate that we are looking for? Make an awesome video, photo, Prezi, mood board, Pinterest board, Instagram collection, website, PowerPoint…you name it! Upload your video or photo below. (No video or photo? Send a screenshot, mentioning the URL in your motivation).
Collect references
Of course, we're only looking for the best scouts. We'll judge your experience by the number of references you gather. You'll be able to collect these references by encouraging your friends to vote for your application. Show us that you're the best applicant.

Selection
The applicants with the most references will go through to the second round. The Shoot My Food recruiters will screen and select the most suitable candidate for the position of scout.
Good luck!

Upload your motivation here.