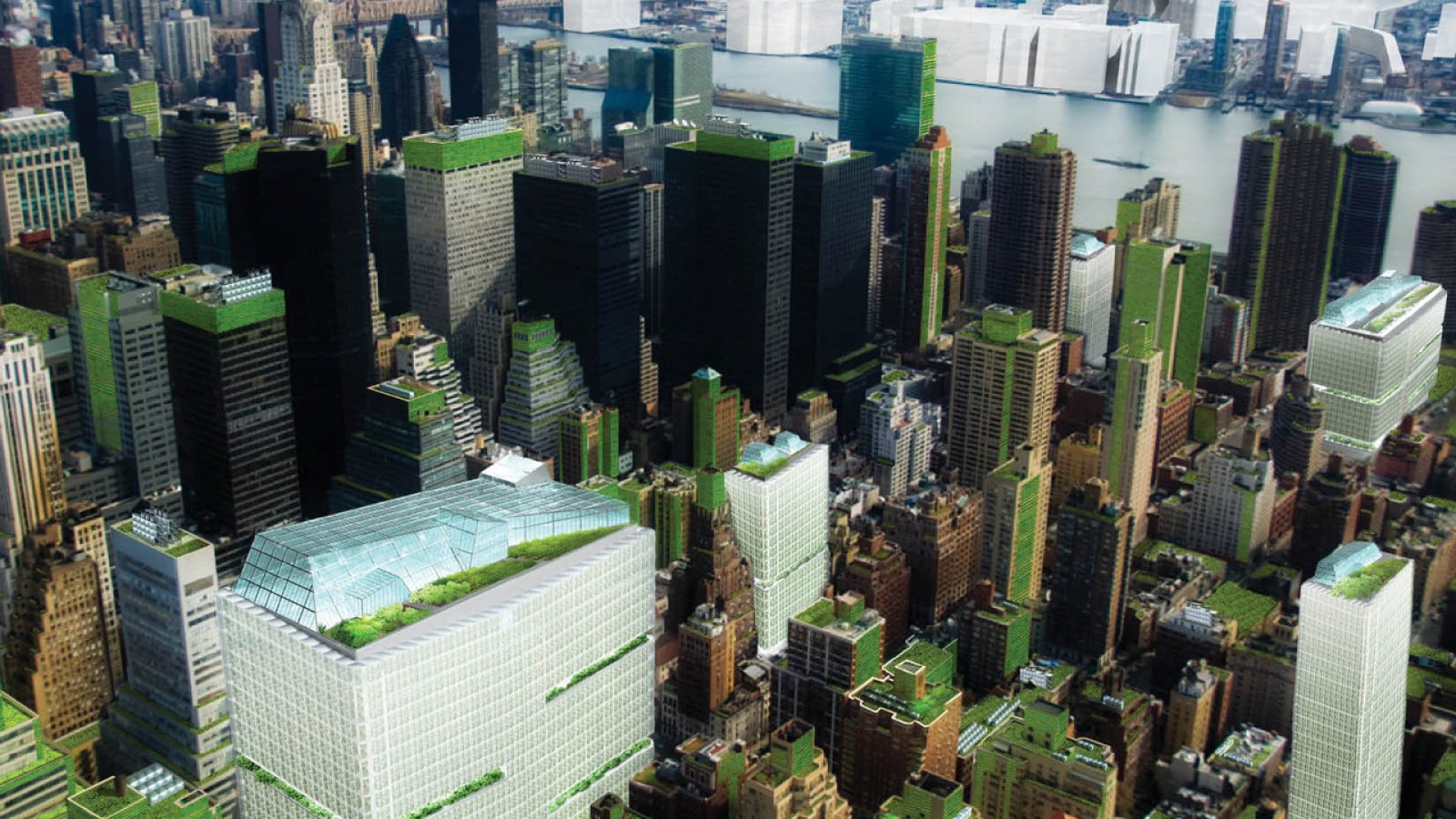 Big Green Apple
---
Written by Redactie on Wednesday 12 March 2014
---
A self-sufficient New York? The 'New York Steady State' research shows how this can be become reality:
Vertical farming towers, rooftops covered in greed and urban farming block through the entire city. This study shows how New York can be transformed into a self-sufficient city. The research called 'New York Steady State' by Terreform Research Group shows how the city can provide itself from sufficient food and water and how the city can reduce its ecological footprint.
The city that never sleeps
It's not surprising that it takes a lot of energy in order to keep 'the city that never sleep' awake. The city itself can't rely on its own resources. That's why the city is dependent from the surrounding states. The company hopes to make a better and greener future for the entire city of New York.