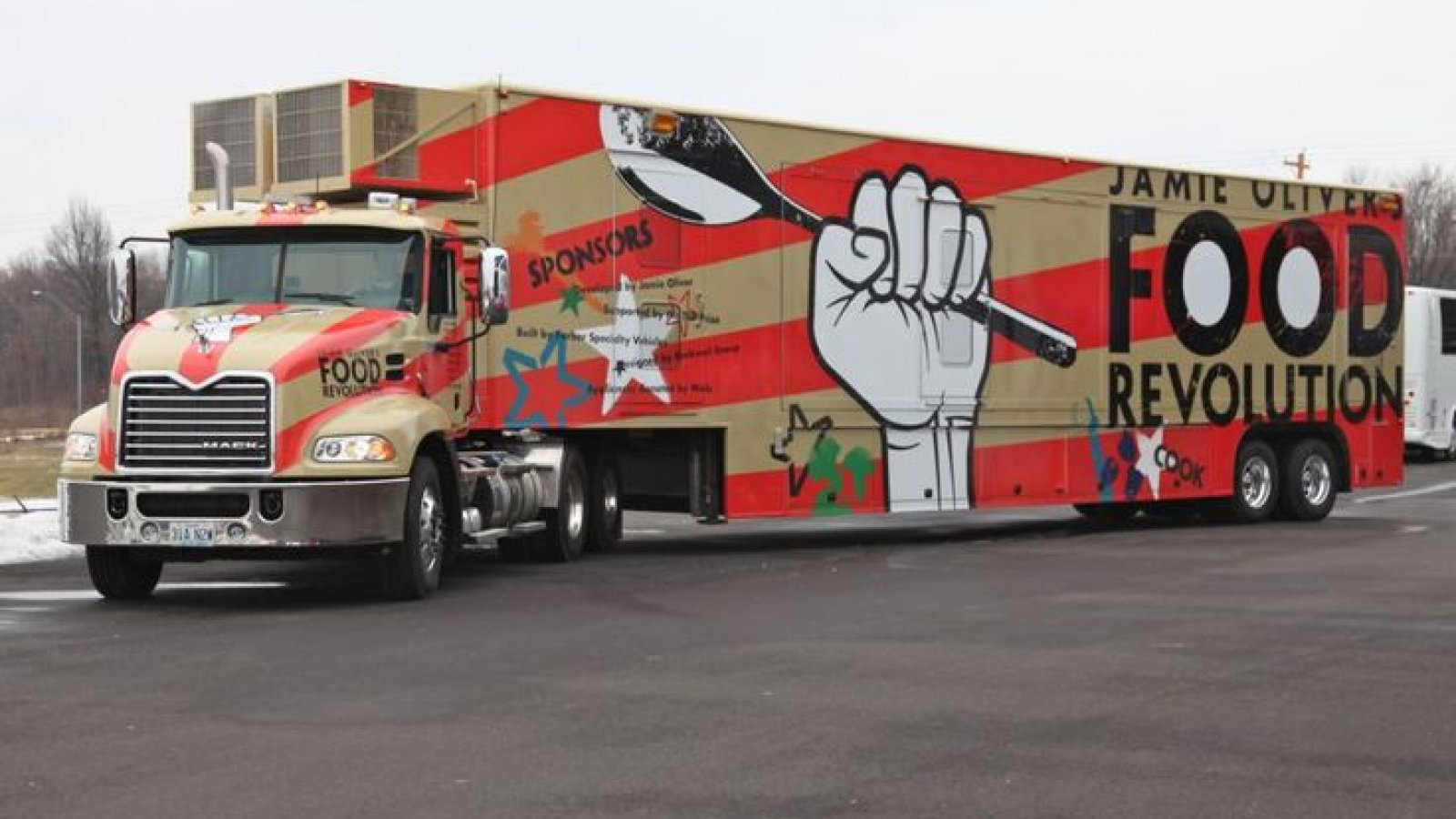 Big Rig Mobile Kitchen Classroom
---
Written by Redactie on Friday 7 February 2014
---
In 2013 and 2014, the Jamie Oliver Foundation will tour with the Big Rig Mobile Kitchen Classroom through California.
The Foundation wants to stimulate healthy cooking and eating in the local community with forty weeks of free lessons and workshops in these mobile kitchens. Anyone seven years or older can register for a workshop in the 'Big Rig'. The foundations of food are instilled here. For example, the difference between vegetables. Jamie Oliver once showed a bunch of tomatos to one of the children, to which the child answered: 'Those are potatos'.
Read more about Jamie's projects in the Food Inspiration Magazine.