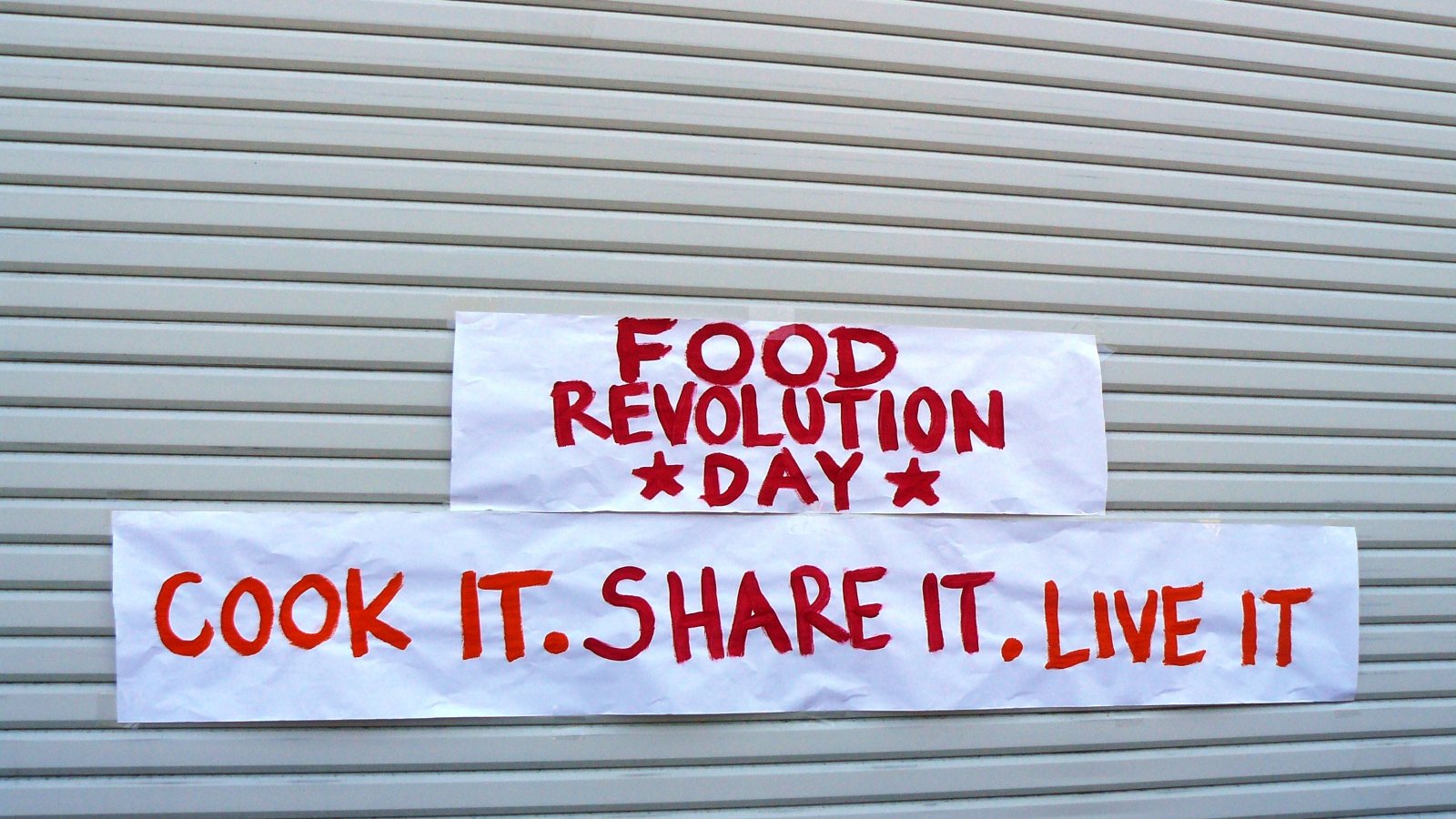 Food Revolution Day
---
Written by Redactie on Wednesday 5 February 2014
---
Since 2012, there is an annual, on which Jamie Oliver demands attention for healthy eating, cooking and health worldwide.
On this day, it's all about sharing knowledge, learning from each other, cooking together, getting to know new products and spreading the importance of healthy food. Everything to prevent a generation growing up that cannot cook. Large dinners are organised, cooking takes place at schools or children go out into the country in search of products. In the coming year, the Food Revolution Day will be organised on 16 May. You can become an ambassador to bring people together on a local level and organise an event.
Read more about Jamie's projects in the Food Inspiration Magazine.