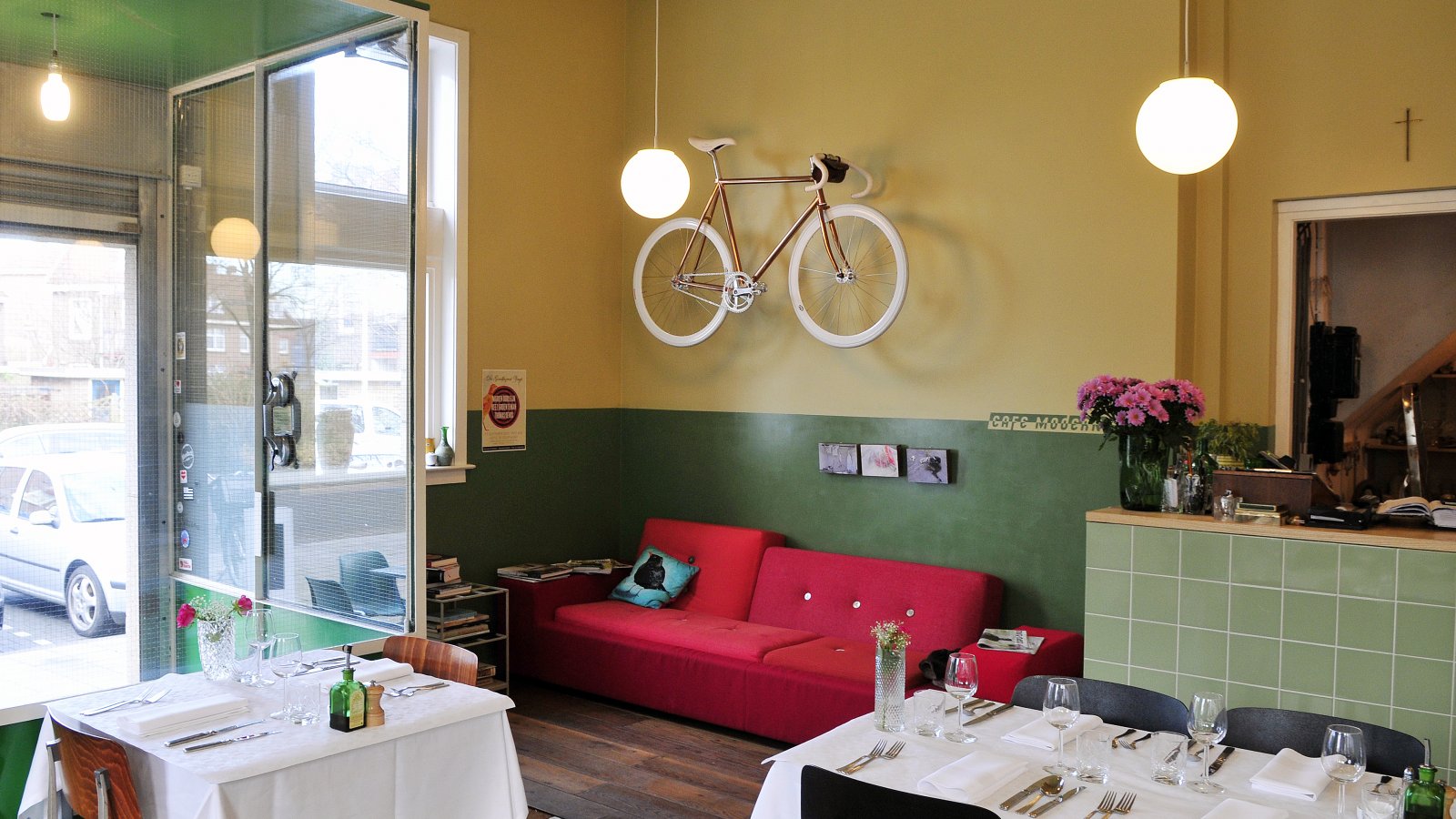 City spotlight A'dam: Café Modern / Jacques Jour
---
Written by Redactie on Tuesday 4 February 2014
---
This is actually two businesses in one. Café Modern is the name of the restaurant in the evening and Jacques Jour is the restaurant in the afternoon.
Jacques Jour offers a fixed three-course menu in the afternoon, easily digestible and full of surprising seasonal dishes. In the evening, chefs Sander van Melick and Jeroen van Spall cook a different five-course menu every week, along the lines of the French table d'hôte. Dining here costs 40 euros.
There's an industrial spirit in the interior design with a touch of nostalgia. The old school chairs lend the large space the feeling of an assembly hall, but then in East Germany. However, you can eat high-end cuisine here. Don't forget to have a look in the toilets, because the history of the old bank building can be seen there.
Read the full article in the Food Inspiration Magazine.