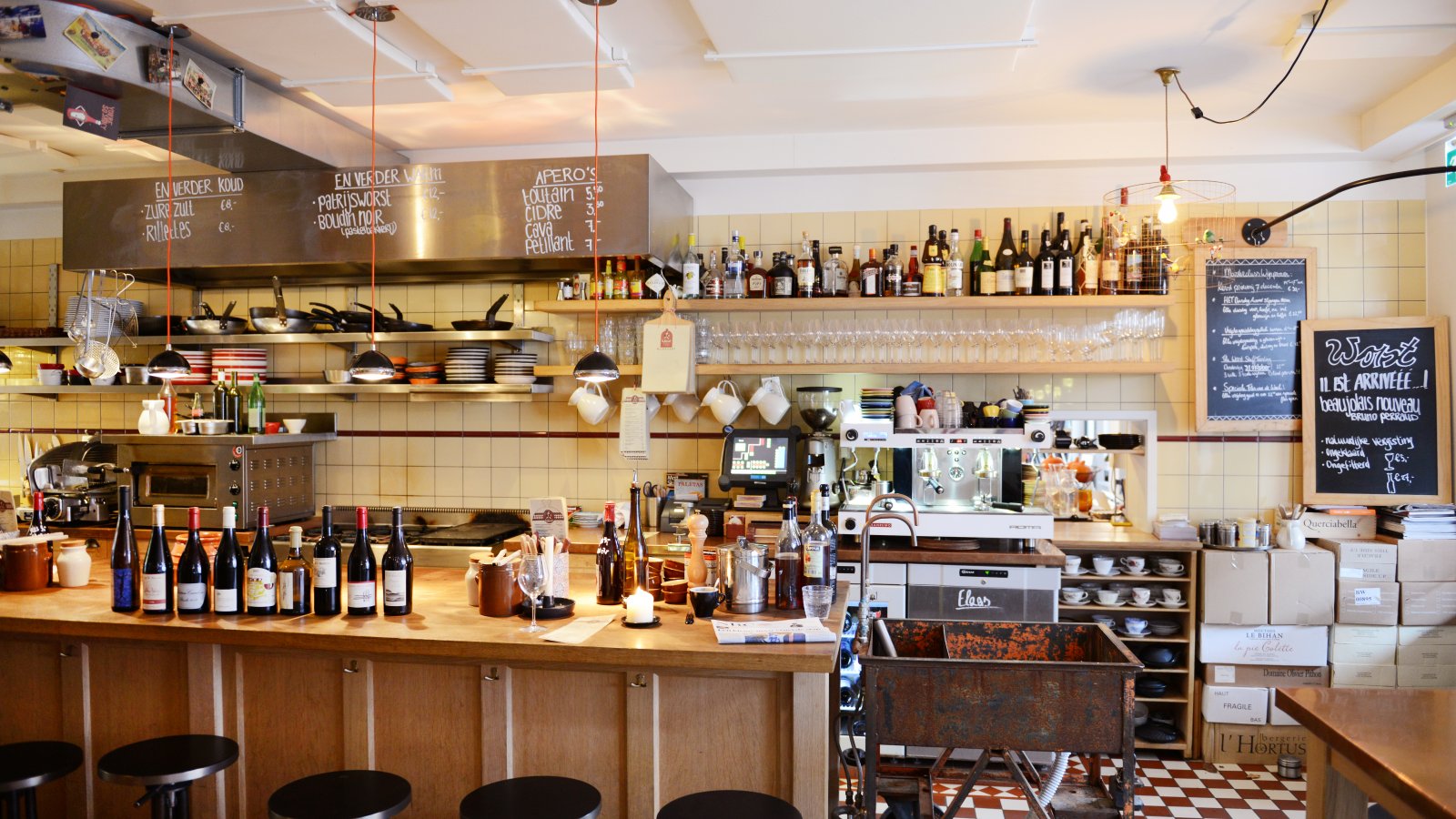 City spotlight A'dam: Café Worst
---
Written by Redactie on Monday 3 February 2014
---
Worst is a wine bar with sausage; sausage in all its forms and tastes. They have a fascination for meat products here: hams, sausages and patés.
Meat that represents craft, classical preparations and using the whole animal. A lot of the dried sausages, but also the blood sausages, are in the enormous wine cupboard, in a venue that is already quite small. There is a nostalgia for the old, rich and traditionally-made tastes.
The home-made sausages are chiefly made from pig's meat. Most of the meats and the sausages have been made out of pig's meat for centuries, partly due to the suitable melting point of the fat and the structure. However, they also have beef, lamb and their famous lobster sausage made with lobster, ingot mold and sea wolf, although it is placed in pig's intestines. The sausages can also be bought to take home.
Read the full article in the Food Inspiration Magazine.